One of the great parenting lessons that books don't teach you is how to deal with your kids' terrible taste in stuff. You ever look back at old photos with horror and wonder why your parents would allow you to wear that fugly horned-rimmed specs to school for 2 years? Or cringe at the sight of your bad hair that was plastered to your head with enough oil to make roti prata? Lucky for me, I did.
I was a walking fashion disaster as a kid but hey, I'm allowed to look like a a cross between Mick Jagger and Cyndi Lauper at the age of 9. Ok, so I insisted on picking the godawful glasses myself but there should be some parenting guideline on how to stop your kids from making choices they will regret. Moments like these, you're entitled to play the "I know best because I'm your mother" card, even if they throw the biggest hissy fit of all time.
I was hoping my kids wouldn't inherit my questionable taste but alas, it seems like I'm going to have to exercise my veto power more than I was prepared to. So I figured, until the kids turn 21 or have good taste (whichever comes later), I'm responsible for helping them make good choices.
This morning, we brought baby girl to Toys R' Us to pick out a new toy and she was real excited about the whole process. She was busy browsing all the toys, looking at each one intently before tossing them away. Daddy was all like "you can choose whatever you want, sweetie" so that's exactly what she did. When we got to the doll aisle (she's really into dolls recently), she started bouncing on the spot in her stroller, a sign that we were getting close to finding what she wanted.
Which was this.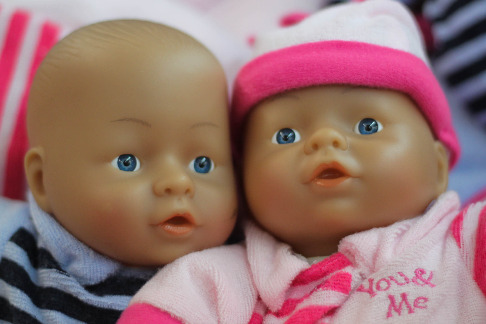 I don't think it can get any worse. Of all the toys in all the world, this is probably the worst possible choice. We were like "NOOOOOOOO, don't touch it!" but she started hugging it and kissing it and patting its face so lovingly (the kid obviously haven't watched Chucky). We tried offering her a whole bunch of other dolls that were so much less likely to stab us in the middle of the night but she found what she wanted and she wasn't going to budge.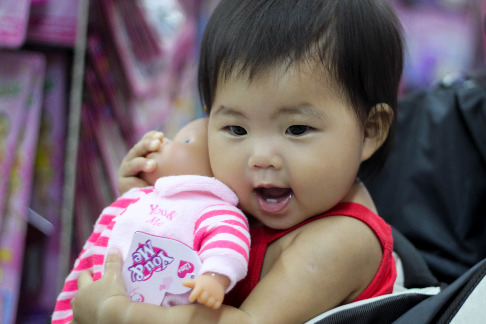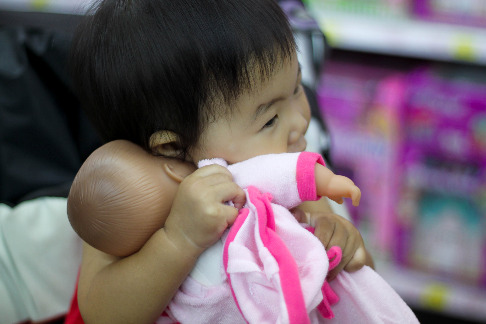 At that point, I think I knew why my parents indulged my awful choices – because it was what I wanted and for what it's worth, it made me happy, which was (arguably) more important than not looking like an alien life form for the better part of my adolescent years.
If you must know, we didn't get the doll eventually. She's probably not going to remember wanting the doll when she grows up, but she will sure as hell remember if she gets attacked by a psycho doll in her sleep. Call me paranoid but this is the kind of risk I don't take.