First up, let me just say that Mt Buller is unbelievably awesome. It's a ski resort just over 3 hours away from Melbourne and it's so awesome that I traveled 14 hours to go there and back twice in a week.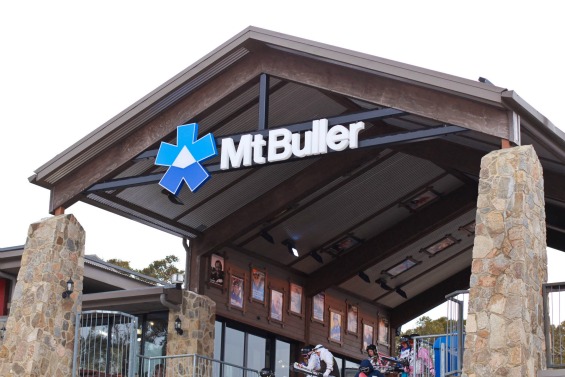 The first time I went was on Friday together with Lawrence, one of the other bloggers from the Singapore Blog Awards. We were the only 2 fanatics who went up to Mt Buller while the others went check out Great Ocean Road and Phillip Island. It was really tough to choose which tour I wanted to take but I really wanted to check out the mountain to see if it was worth the drive up with the kids.
Turns out, totally worth it.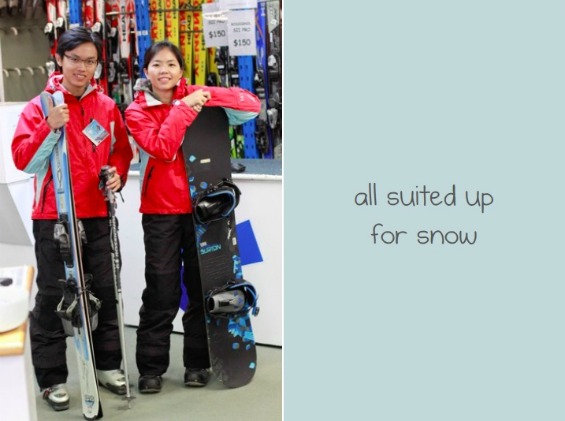 The wonderful folks from Tourism Victoria arranged for the rental of all the equipment and a 1-hour personal snowboarding lesson. I had my first and only other snowboard experience up on Lake Tahoe 13 years ago with my brother. I fell so badly that I told myself I'd never try it again.
It's just one of those things I was resigned to not ever be able to do, like base jumping and eating live frogs.
But since everything was arranged, I figured I'd just try it out for 15 minutes and if I sucked, I'd just go tubing or tobogganing like a kid.
The great thing about a private lesson is that you learn so much faster than going for a class. The first thing the instructor did was take me up the ski lift to snowboard down the hill. There were all these really small kids whizzing past me like pros and they made it look so easy. After 2 rounds, I could make it all the way down all on my own.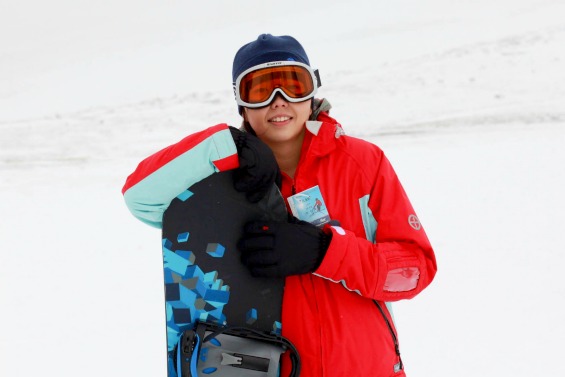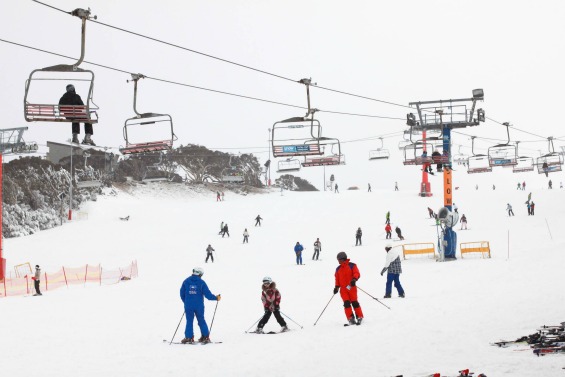 For real. I made it down this slope all by my lonesome. I fell more times than I could count but I made it down long stretches on the board. Huge achievement.
On Monday, we brought the kids up to Mt Buller for 2 days for a bit of snow play. They've never seen snow and they absolutely LOVED it. They had snowsuits and boots to keep them all snug and warm the whole time. Kirsten just stomped around in the snow and made snow angels, snow balls and a snowman.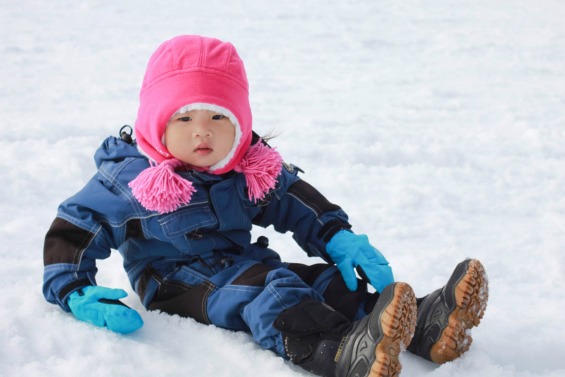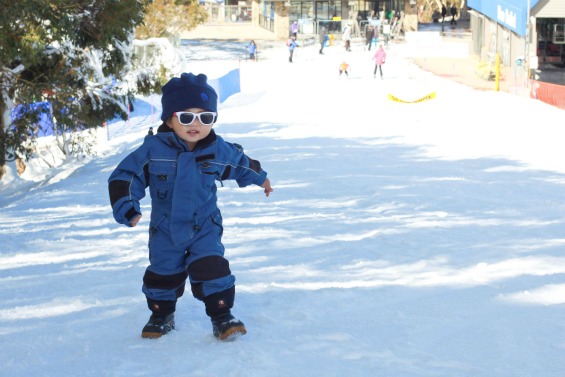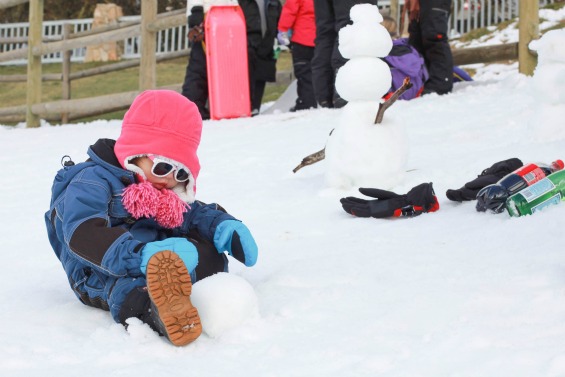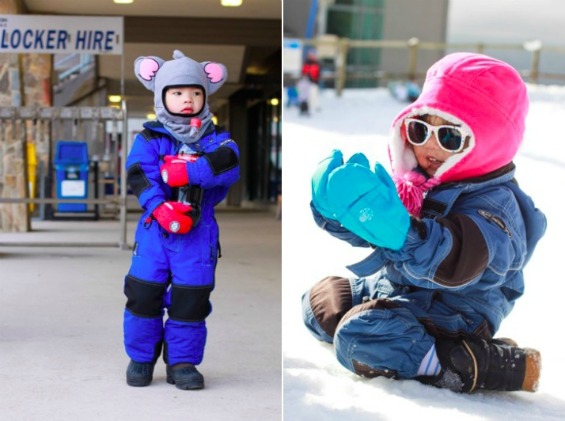 Tru was more of an adrenaline junkie so he did the toboggan and skiing. After the 8th time dragging the toboggan back up the slope, he slumped over in the snow all dramatic and said "I cannot make it, I got no strength." So the husband had to drag the toboggan up the hill with him sitting on it.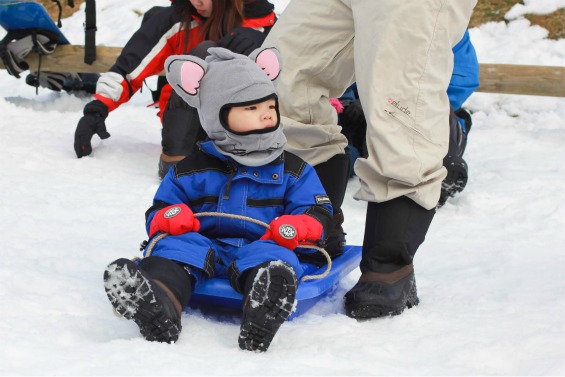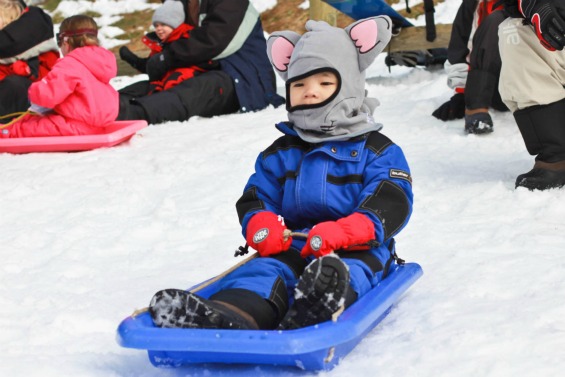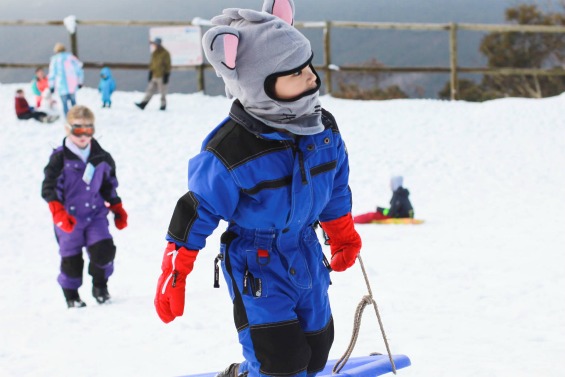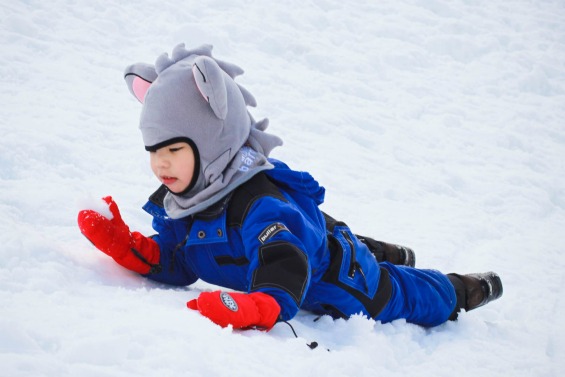 If you're heading to Melbourne (especially with kids), you should definitely do the drive up to Mt Buller. It's an experience they will never forget.
With my newfound snowboarding abilities, I think we'll be doing this again next winter.