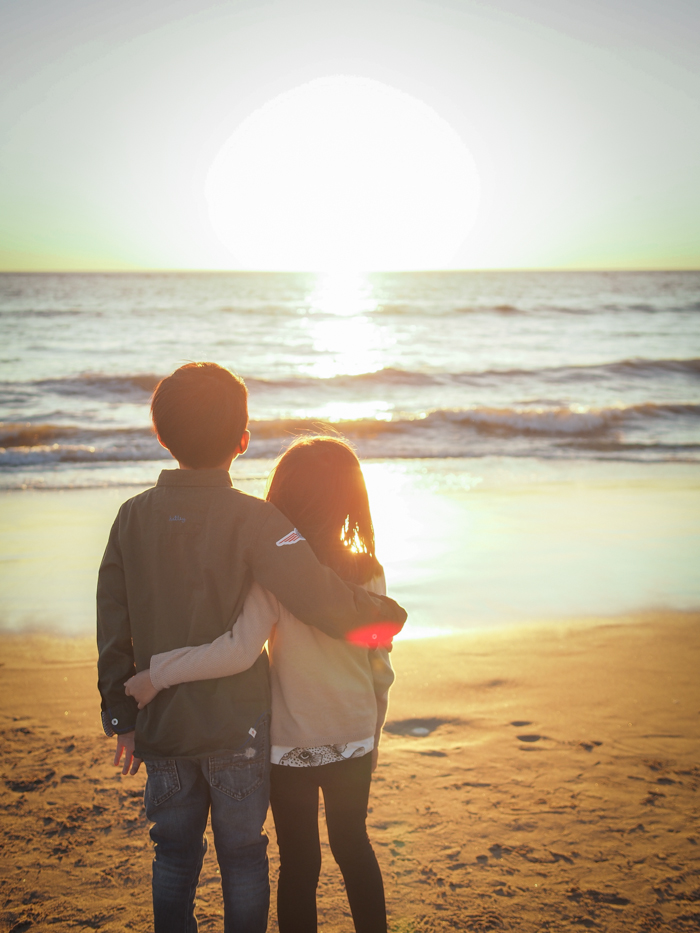 Our last stop for the trip was in Los Angeles and there's a lot to like about LA – Hollywood, Beverly Hills, Rodeo Drive, Santa Monica, Venice Beach, In & Out Burger, The Grove, the palm trees, the glorious sunshine, spotting famous people…it was the best way to round up a visit to California.
We thought it'd be fun to spend a few nights in Hollywood and what better place to stay at than the historic Hollywood Roosevelt Hotel? It's where the first Academy Awards was hosted and the hotel has seen guests ranging from Clark Gable to Scarlet Johansson. Later, we found out that it's also the favourite hangout place of Marilyn Monroe's ghost, so that was um, interesting.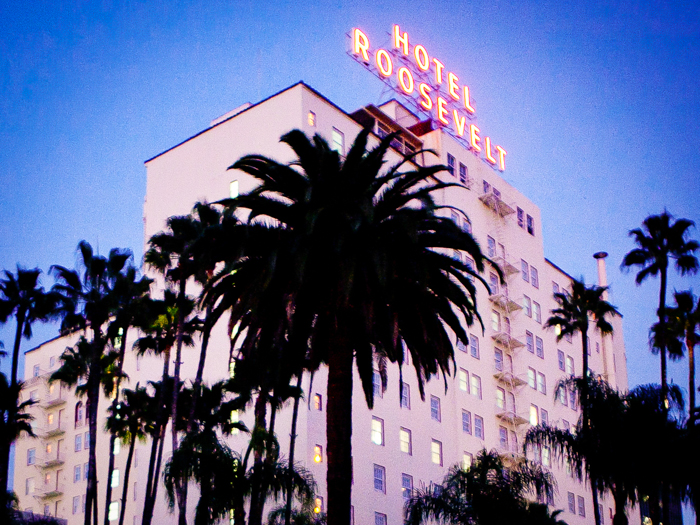 LA is the sort of place that feels larger than life. If you consume enough movies and TV, you'd recognise many of the places and it's fun to go on a spot the scene tour around the city.
So here are all our favourite things to do in LA.
The Grove + The Original Farmer's Market.
The Grove is an excellent way to spend an afternoon even if you're not of the hardcore shopping variety. I was sort of expecting it to be like an outlet mall style setup but this was one of the prettiest outdoor shopping experiences I've had. The whole place was decked out all gorgeous in christmas cheer and everything was so festive. Best of all, when night time came around, the streets would be covered in tiny flakes of fake snow and the kids understandably went nuts.
My kids aren't fond of shopping but they had so much fun here they were all "you guys should do more shopping!" just so they wouldn't have to leave.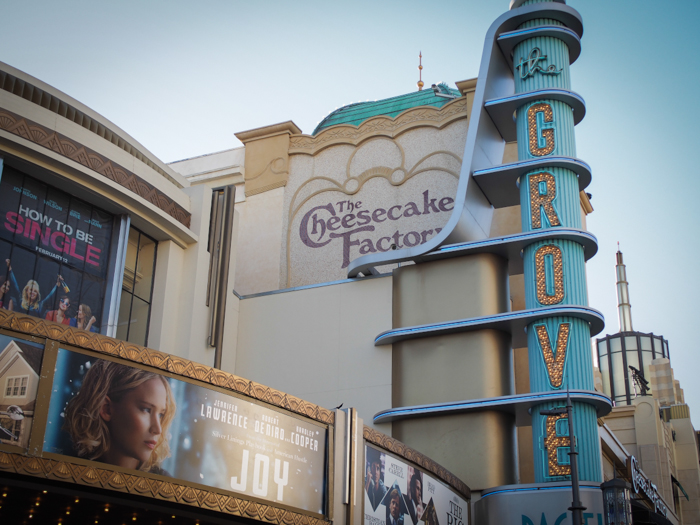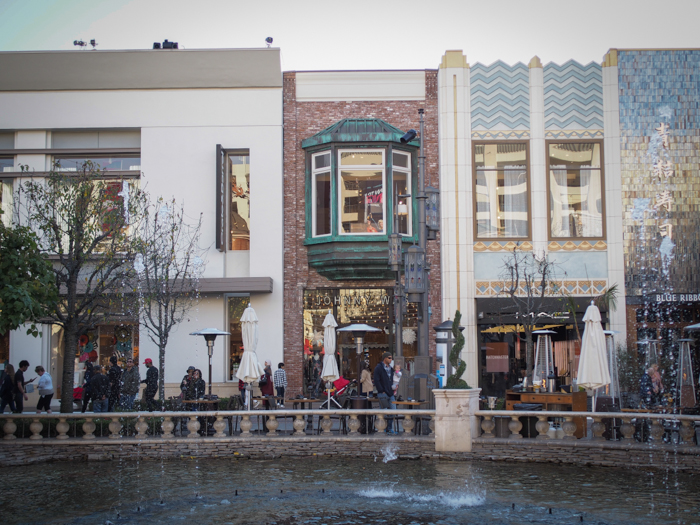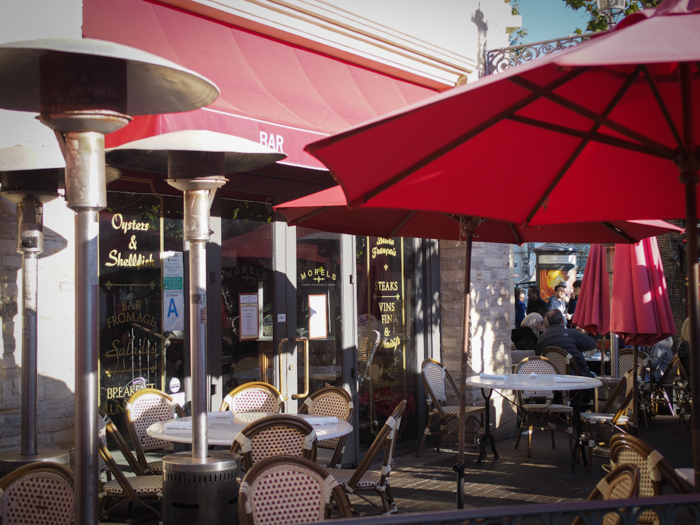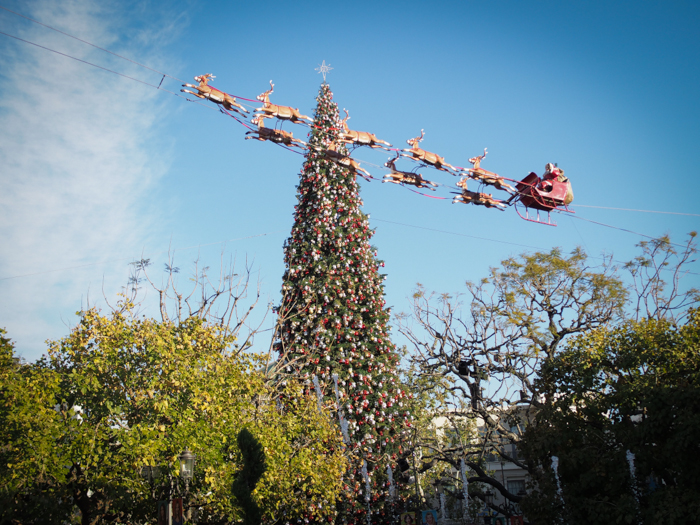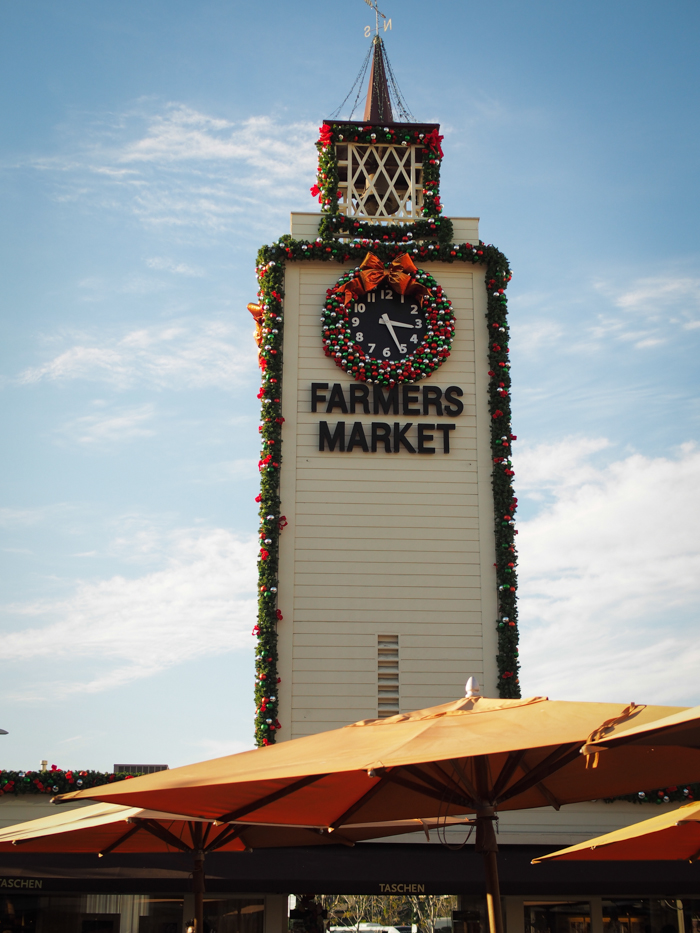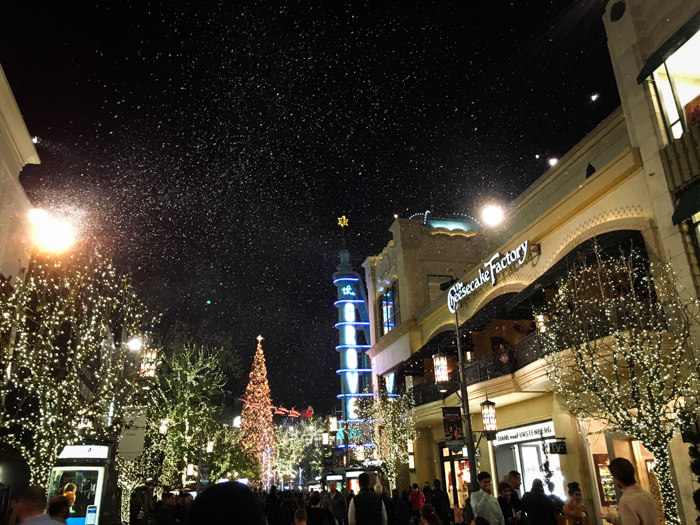 Venice Beach + Canals Walkway
LA isn't typically known as a beach destination but we discovered that it has some very spectacular beaches. Such as Venice Beach, which is already gorgeous on its own, but it gets even more street cred when you realise that's where a very buff, shirtless Edward Norton shot hoops on American History X.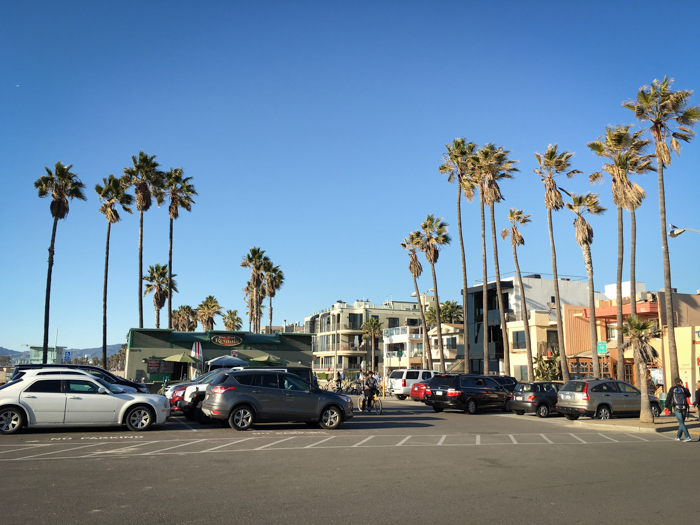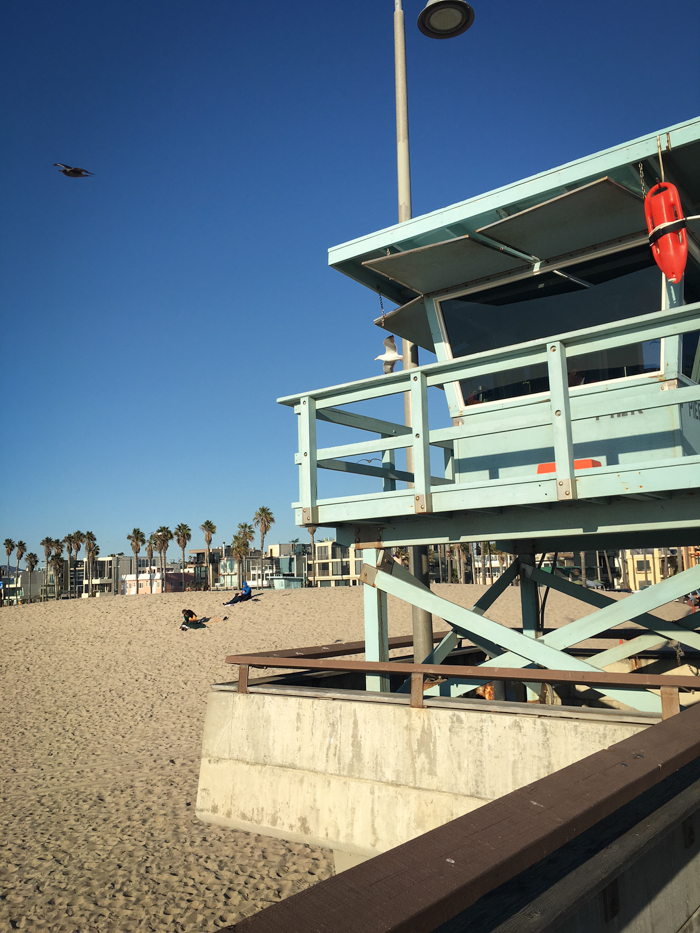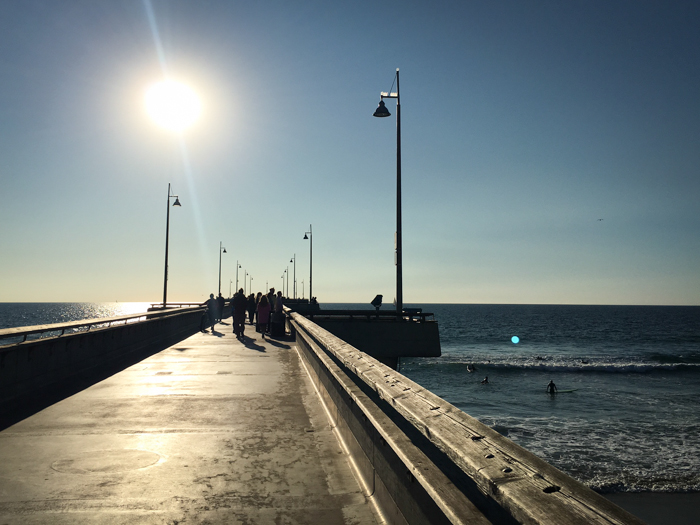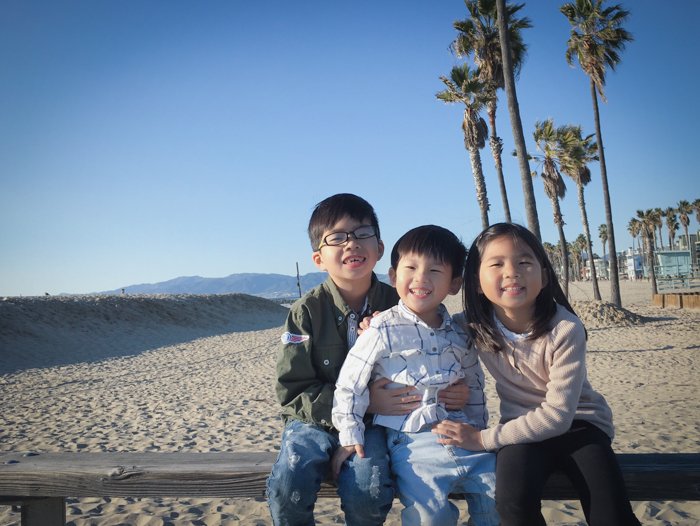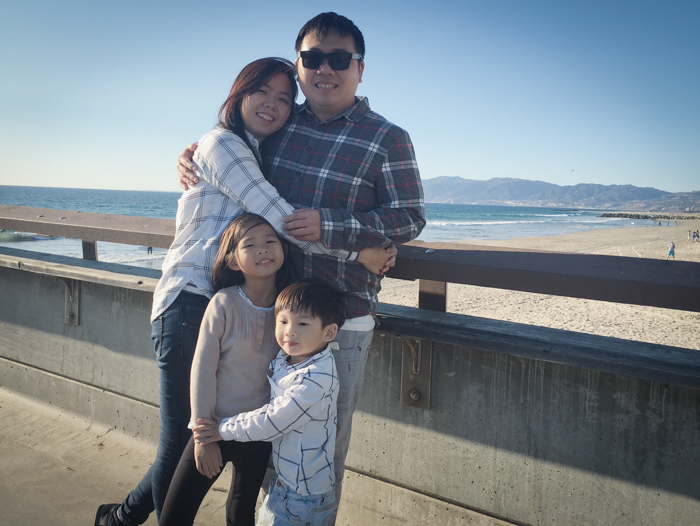 Steps away from Venice boardwalk is a charming little place called the Venice Canals Walkway. It's a row of houses along a little canal with picturesque bridges and boats.
Kirsten was like "you mean people live here in these houses?? Like everyday they stay here??? Why don't we bring baby Theo here to LA and then we can all stay here, that's a great idea right?"
Not a bad pitch by a 7-year-old.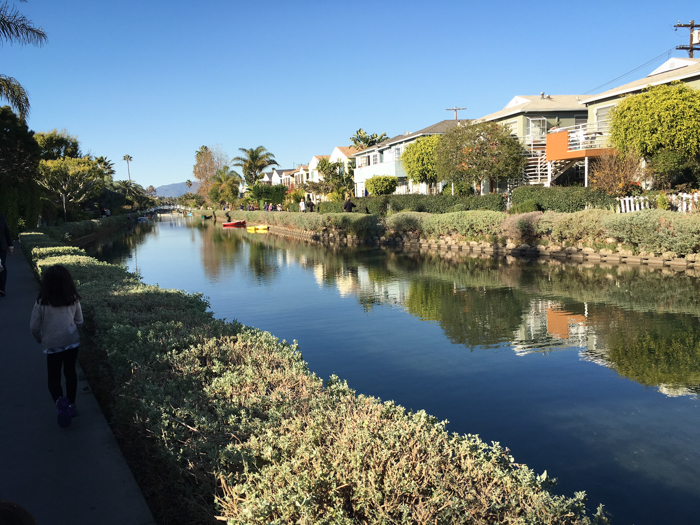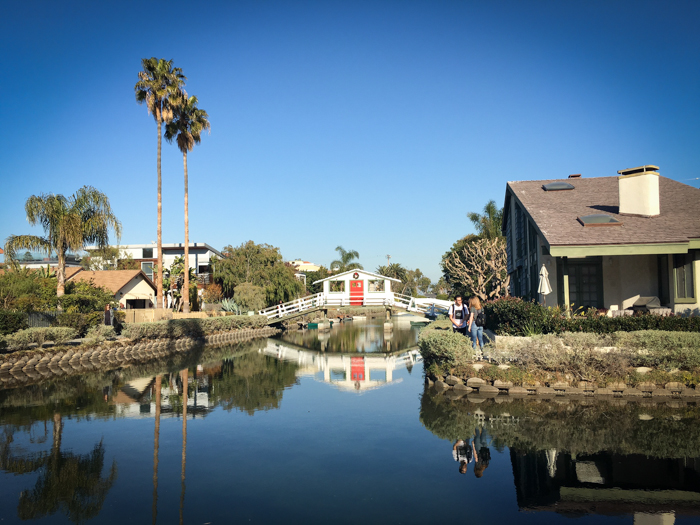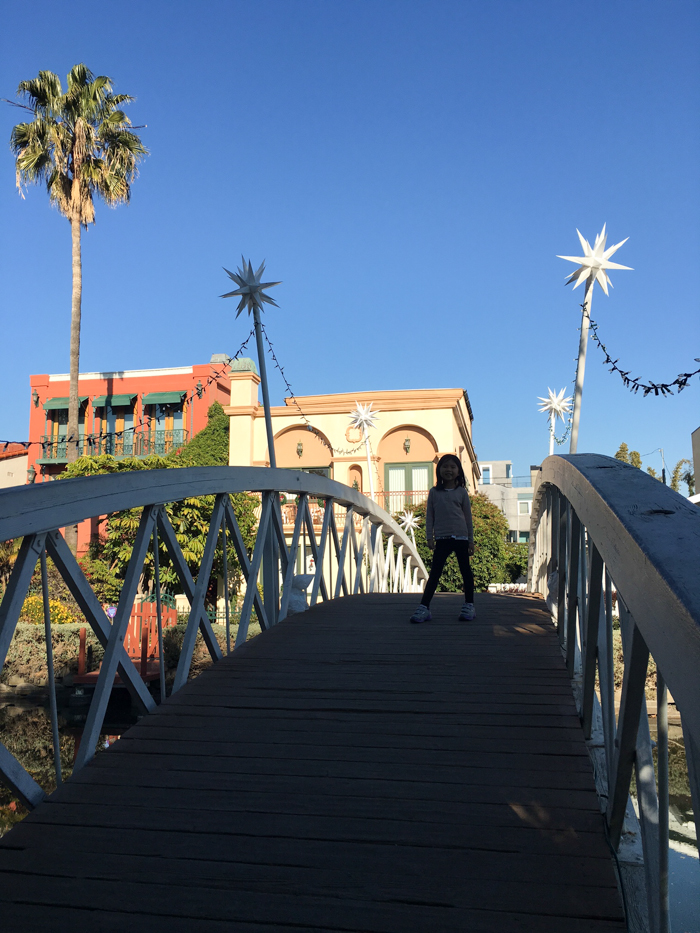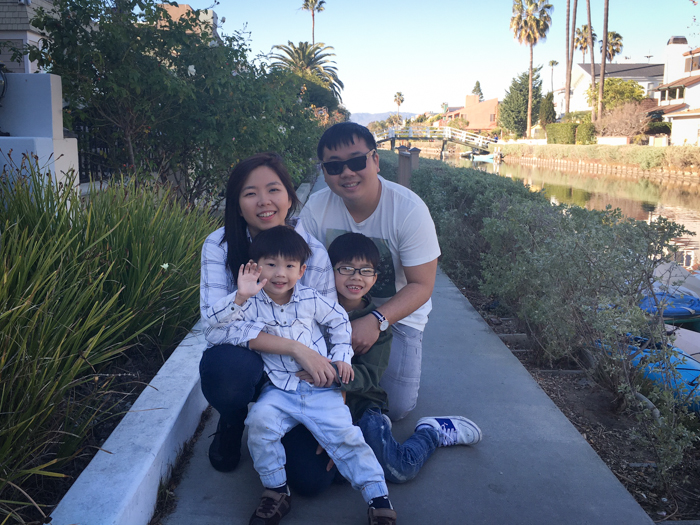 Santa Monica Pier + Boulevard
I have a soft spot for Santa Monica because one of the best memories we have of our honeymoon was walking down Santa Monica Boulevard listening to a guy play this mesmerising tune on the saxophone. I still remember his name – Sha Shaty. We were there for a long time, just sitting by the sidewalk and holding hands, being all newlyweddy and in love.
Over the past 8 years, in good and bad times, we'll still often talk about that time we were in Santa Monica listening to Sha Shaty on the saxophone. It was like our moment. That's definitely core memory material, and one of the very best ones.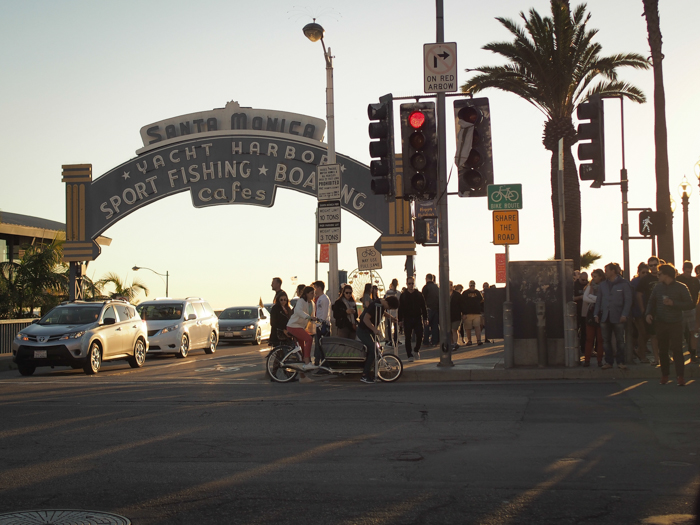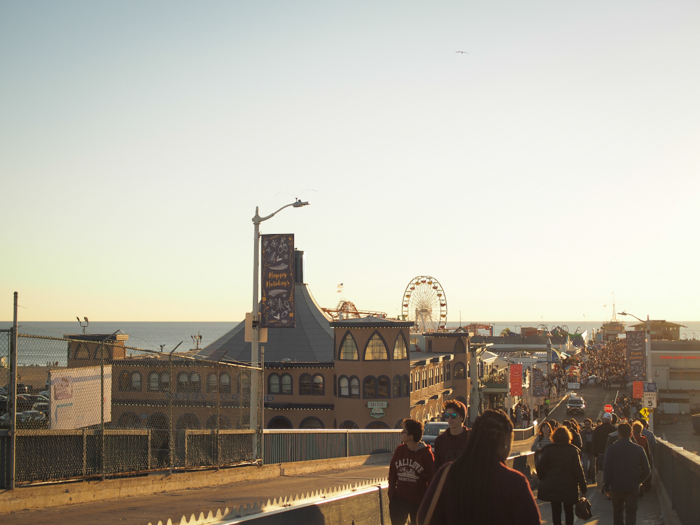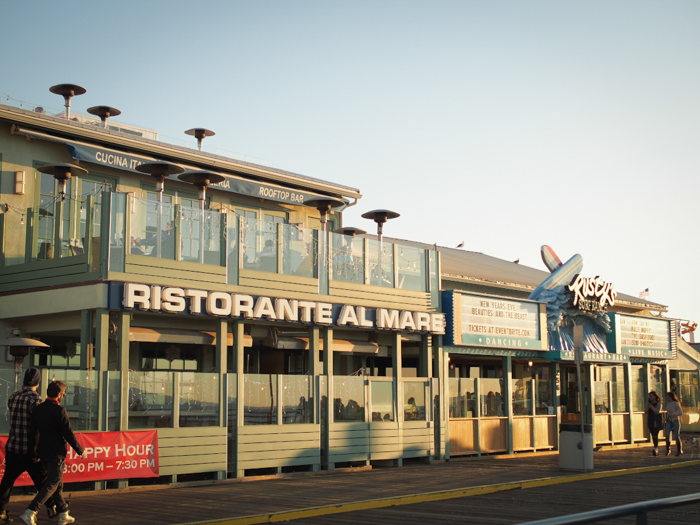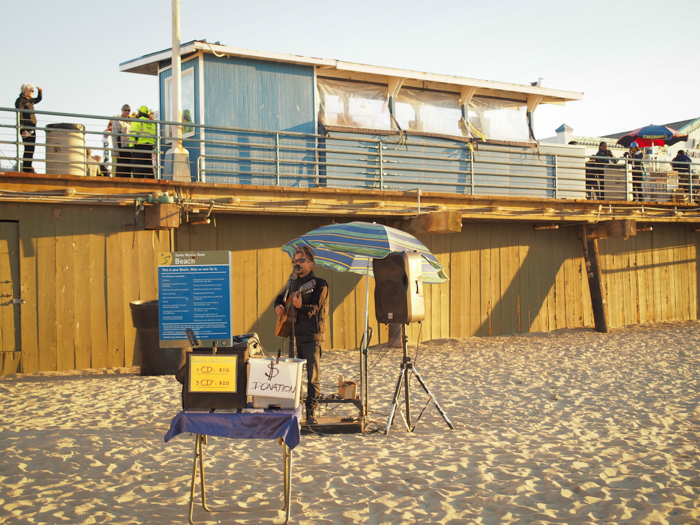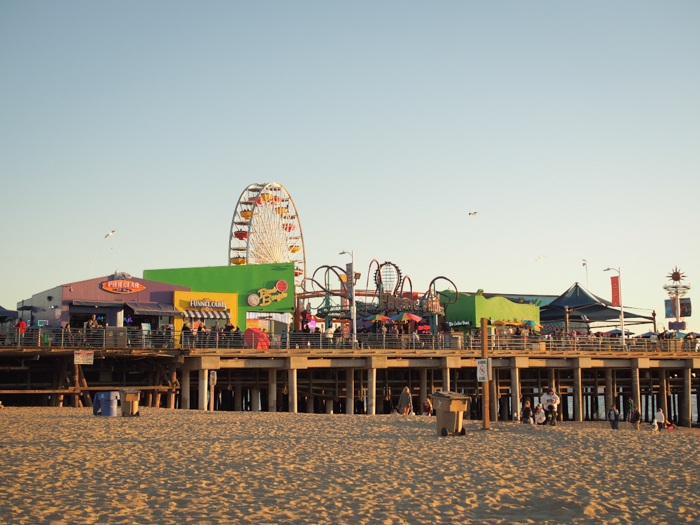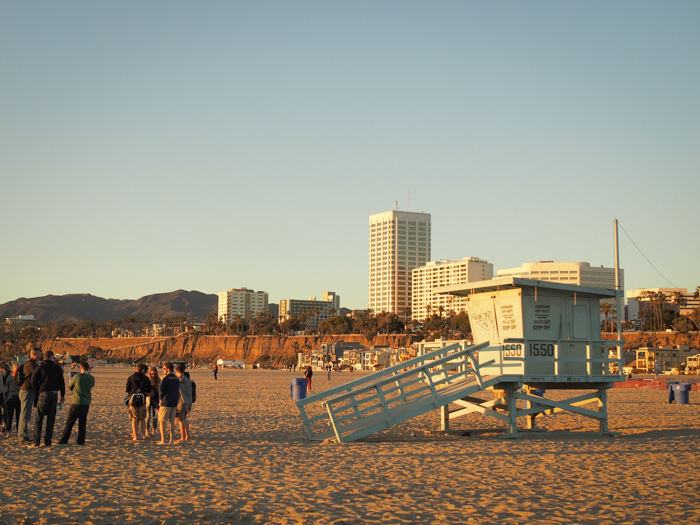 Well, that just about wraps up this little travel series, thanks for sticking around. Regular programming will resume shortly!