I don't think I can round up a trip to NYC without talking about the food, which by the way, is ridiculously good (and cheap!). I don't usually talk about food here but I think the amazing food we ate deserves a mention. There were so many places we wanted to try and too little meals or stomach space to fit them all in.
Imma just wrap up with my top 5 favourite food places in New York (in no order of preference because they're all tied for top in my book).
1. Balthazar in SoHo
We knew we had to visit the legendary Balthazar, a classy Parisian brasserie in SoHo with incredible ambience and even more incredible food. After our meal, I found out from a friend that this was the restaurant in Sex and the City where Carrie and Samantha got turned away from despite their attempts to convince the girl at the door that they both 'are kind of somebody'. (thanks Lynn!)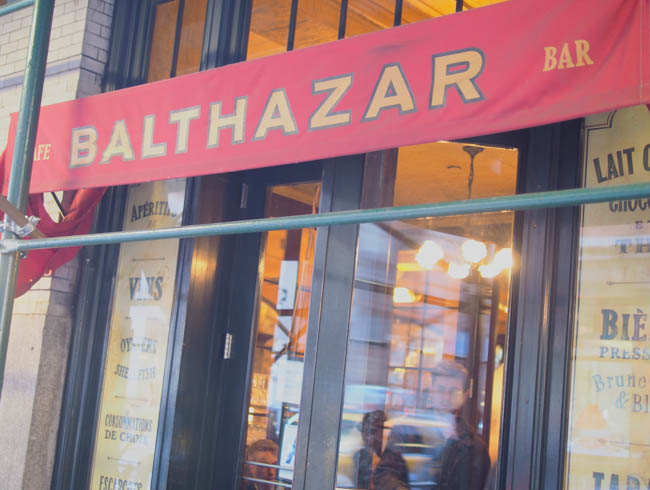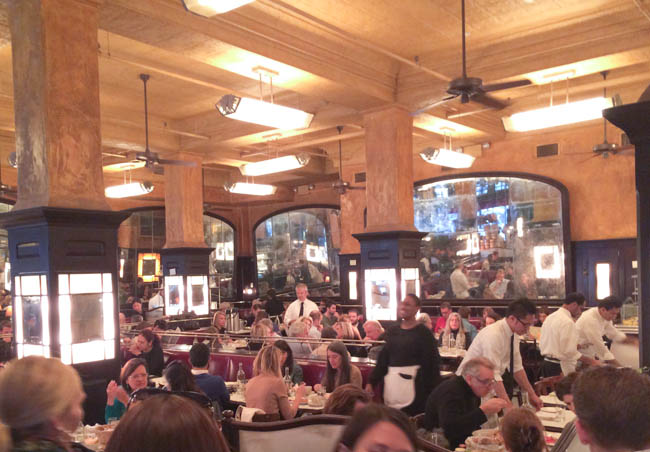 When we got to the place on a Sunday morning, we were initially told (by an equally stone-faced girl) that the wait would be 90 minutes for a table. Then somehow my sister managed to pull some jedi mind trick on this other really nice girl who gave us a seat within 3 minutes.
We tried the scrambled eggs in puff pastry (pretty good) and the lobster and tomato linguine (OMG PARTY IN MY MOUTH!!)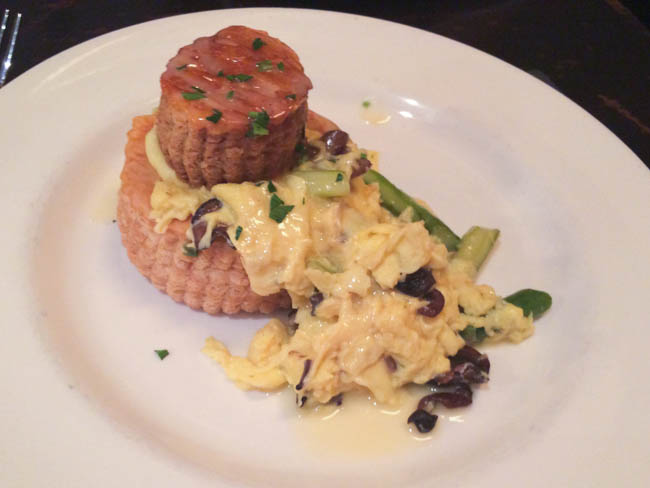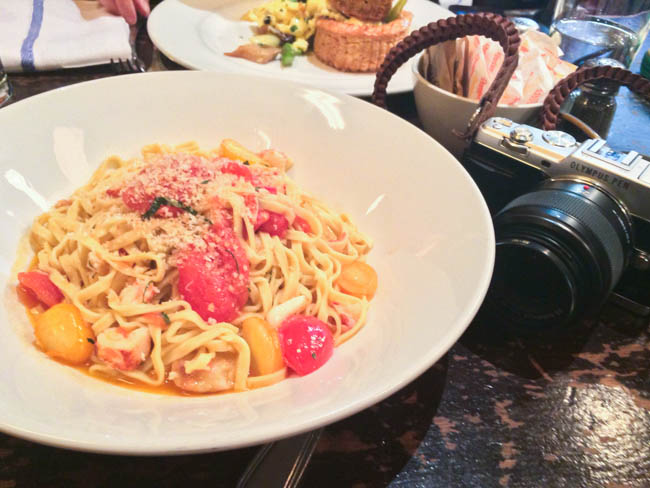 2. Lobster Place at Chelsea Market
Chelsea Market has a ton of great food but only one makes it to the list – the Lobster Place for freshly steamed whole lobsters.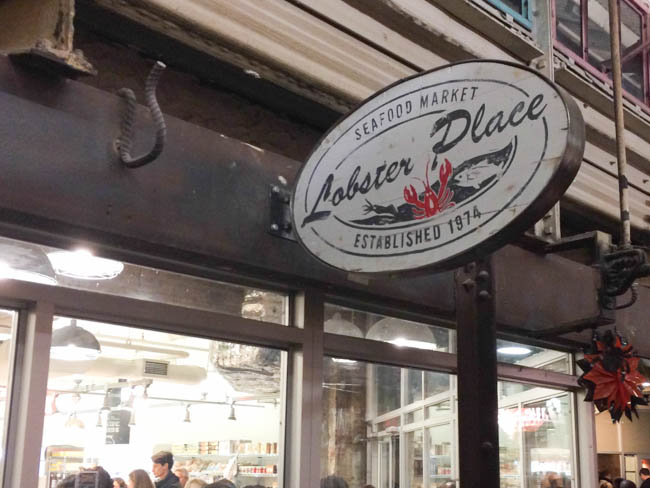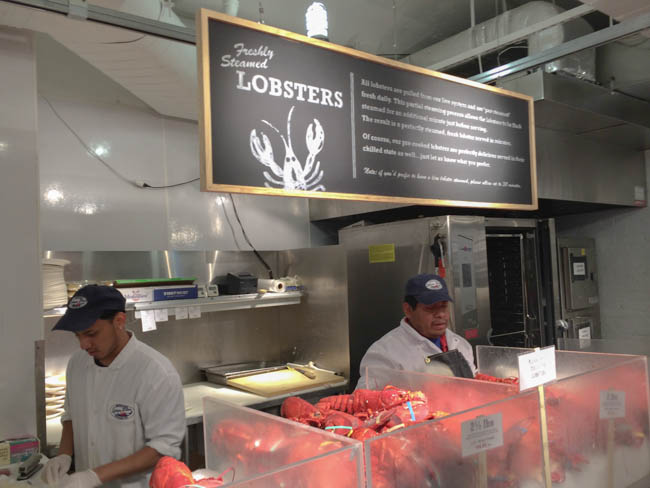 This is a fuss-free lobster place that doesn't muck around with ambience or any of those fancy frills. They don't even have chairs, just a couple of high tables where you can stand around while you eat but that doesn't even matter because the focus is on the amazing lobster.
There's only one choice, freshly steamed with a slice of lemon and butter on the side and that is all you need.
I have never tasted lobster this fresh and juicy and tasty and succulent all at the same time in my life. In fact, I need me some of that lobster now!!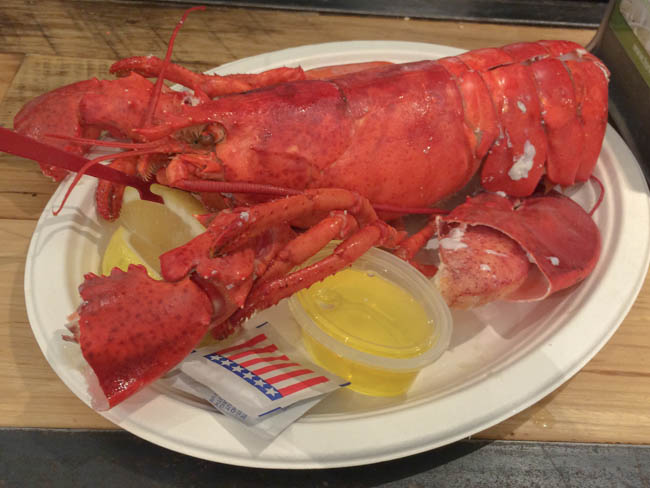 3. Grimaldi's Pizzeria in Brooklyn
You can't not have pizza in NYC and one of the best places for piping hot coal-brick oven pizzas is Under the Brooklyn Bridge at Grimaldi's.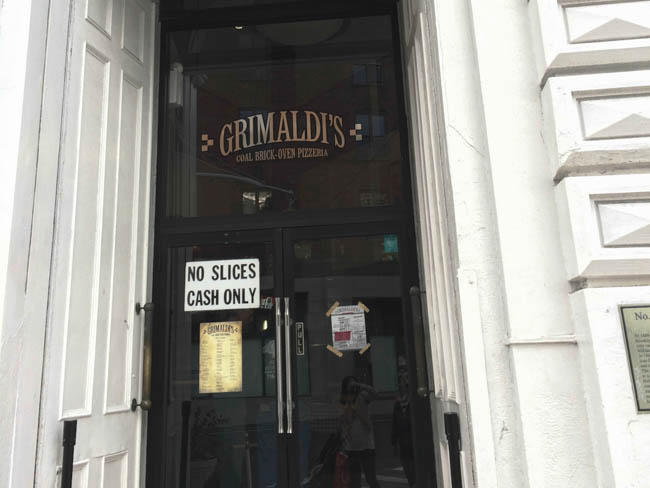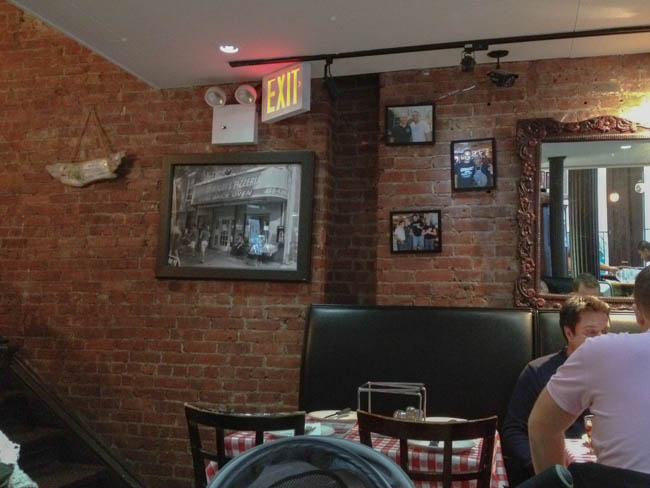 All the pizzas are given some TLC in a coal-brick oven for that deliciously authentic brick oven taste and this thing is massive, probably big enough to share among 4 hungry adults. We had a ham + mushroom white pizza (without tomato sauce and topped off with extra cheese) that was out of this world.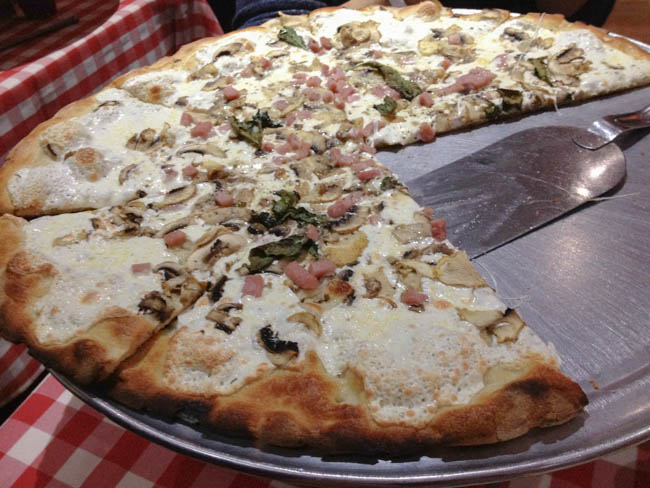 4. Shake Shack (various locations)
Shake Shack needs no further raving because c'mon, it's the shake shack. It's fast food done right – burgers, hot dogs, fries, shakes and custard ice cream. Most of the time, I eat any of the above items from various places and end up regretting once the junk food crash hits.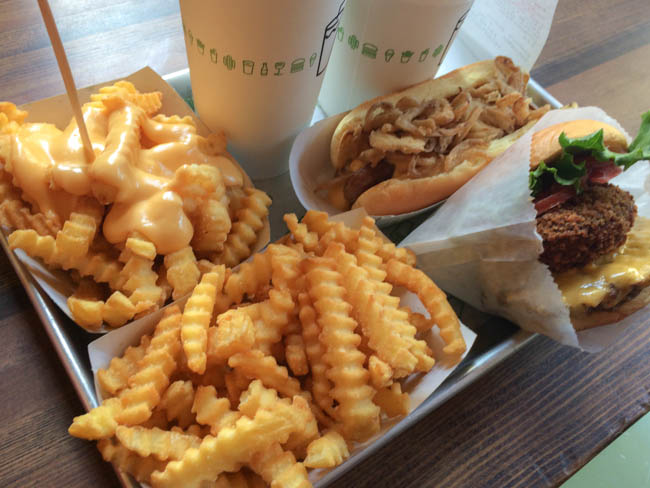 But the shake shack? It's fresh and delicious and worth every bit of the calories it contains. Oh yes, it does.
5. Babbo in West Village
Mario Batali's Babbo is a real gem in terms of food quality and pricing. It's got great ambience and given the exceptional food quality, we certainly did not expect most of the entrees to fall within the $20+ range.
Babbo was one of our final meals in NYC and it was an amazing place to round up the NY leg of the trip.
*Special honorary mention to the Momofuku compost cookie and cereal milk ice cream, which didn't make it to the list only because they're more like snacks instead of a meal. But they were equally yum.