I like Christmas. In fact, I like it so much I dream of having it all year round, which explains why I listen to carols throughout the year. But the magic of Christmas is to celebrate it with other people, so it's not much fun being the only nut feeling all festive in the middle of the year.
So when we were in Melbourne last week, we absolutely had to visit this charming little place called Miss Marples Tea Room. It's pretty much like any other tea room, except they serve tea with a theme – Christmas in July.
It was ingenious, why wait till December when you could have it in July? Especially when it's the middle of winter and the setting was perfect for some yuletide cheer.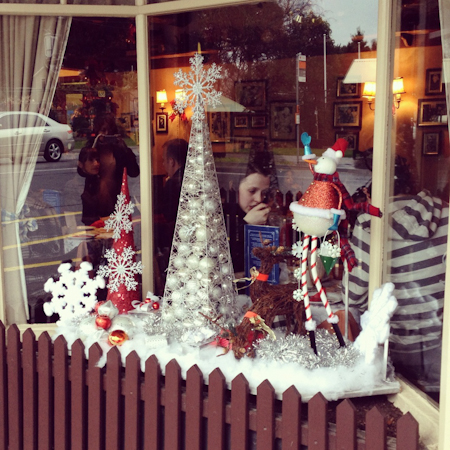 We had to wait 40 minutes for a table but seriously, so worth it because stepping into the place, it felt exactly like Christmas.
There was a real fireplace with a crackling fire, all decked out with red and white stockings. Dangling from the ceiling were wreaths and garlands and mistletoe. The jingle of carols filled the room and the smell of Christmas was in the air. For once, I wasn't the only one rocking out to Winter Wonderland in July.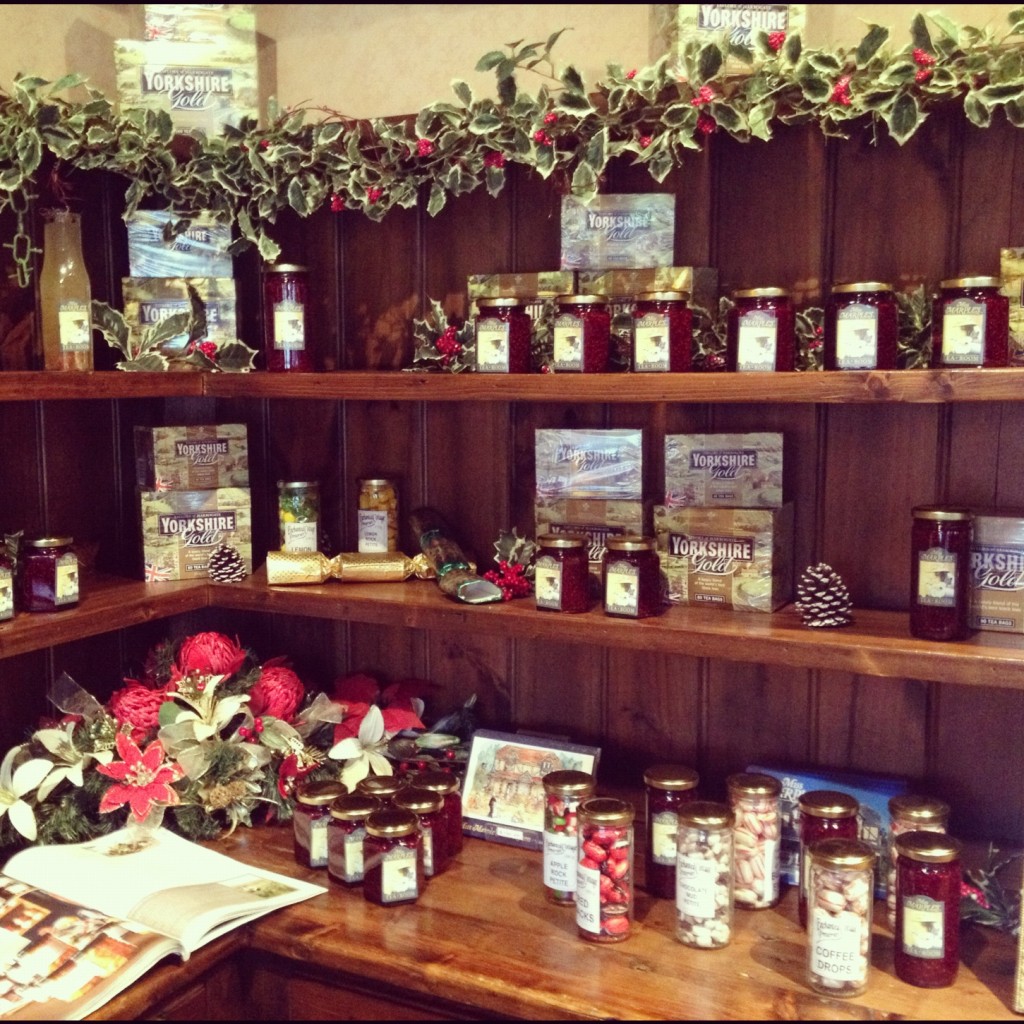 And the desserts? Unbelievable.
They had all varieties of Christmassy food like roast turkey, eggnog, bread pudding and all kinds of sweet caramel creations. But we had just come from lunch so we decided to go for a sugar-induced coma with mugs of hot chocolate and a selection of desserts instead.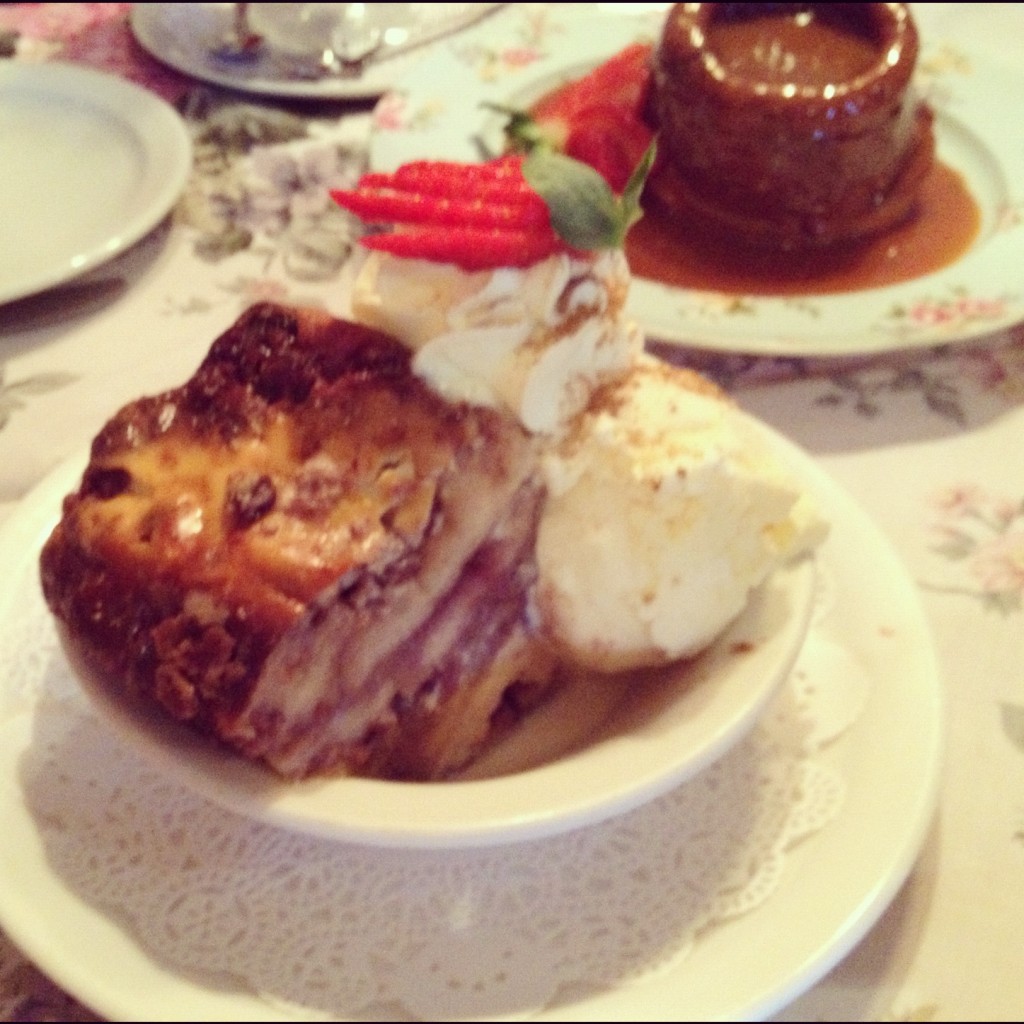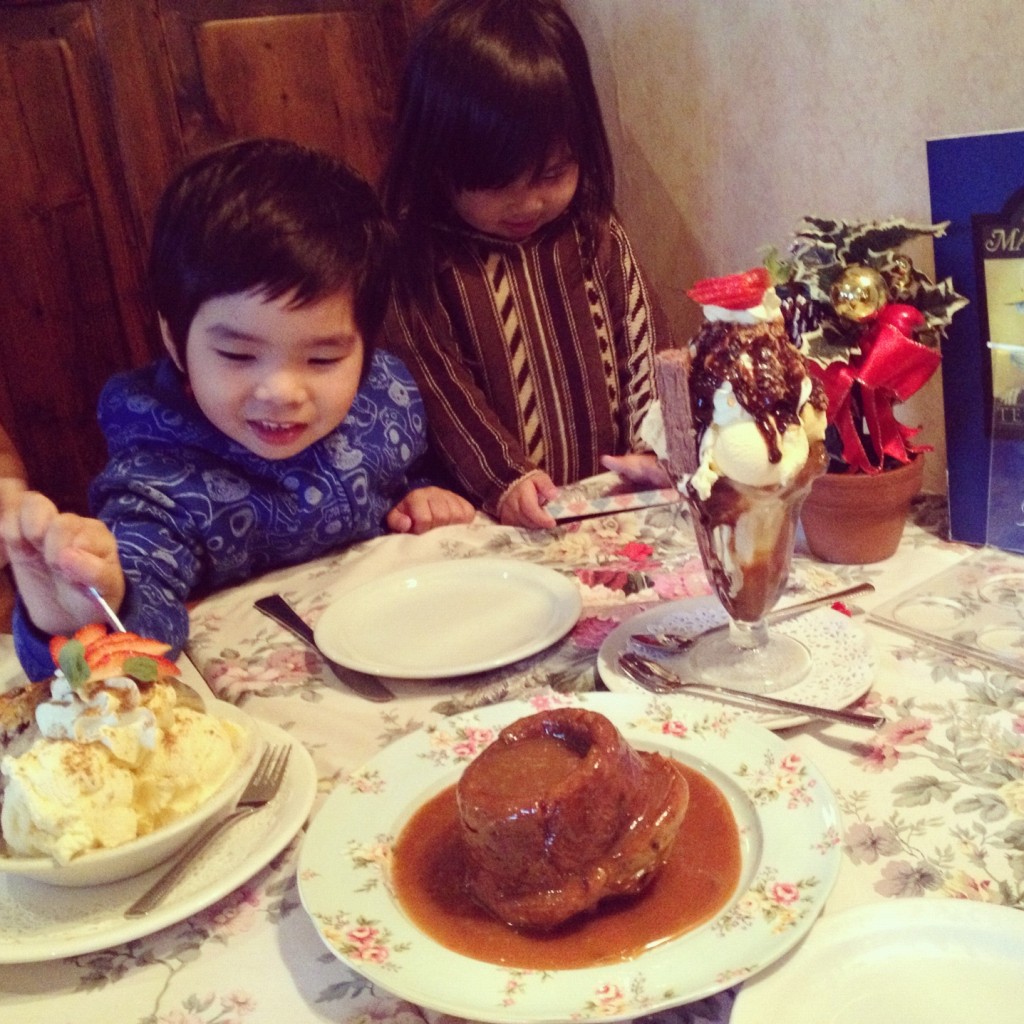 Not a bad way to spend a wintry afternoon.