Wassup from Bangkok! I'm here with the husband (again!) for a long weekend getaway and this place is turning out to be one of our favorite annual kid-free getaways. Loud, dusty, gritty, colorful Bangkok, the land of smiles, the city of angels and a paradise for food, massages and shopping.
Over the years, we've stopped doing the intense 12-hour non-stop shopping sprees. I'm too old to be bolting around the city hunting for cheap finds. These days, we take things a lot easier and we're discovering another side of Bangkok – the laid back, relaxed, less touristy side. And I'm possibly loving this side a little more.
Here's a list of my favorite things to do in Bangkok.
1. Wanton Noodles at Chatuchak Market. 
Forget the 15,000 booths selling everything from fridge magnets to fluffy dogs. I go to Chatuchak market for 1 thing: the wanton noodles. Located in Section 2 Soi 40, this nondescript little stall doesn't look like much but it's the most springy and delicious noodles I've tasted. It's run by a cantonese speaking Hong Kong lady and she makes one mean bowl of noodles (for about $1 per bowl). Sprinkle on some chili flakes and prepare to pass out from happiness.
This time, we spent an hour walking around the 27-acre market looking for this tiny stall and we almost gave up hope until we finally found it tucked away in a little corner of Section 2. I felt like Christopher Columbus when he discovered America (victory dance and all). Note to future self: Turn left from the entrance and keep walking.
2. A proper Thai massage at Ruen Nuad. 
Featured in CNNGo & Wallpaper magazine, Ruen Nuad has some really talented masseuses. The one I got attacked every single knot in my upper left back/shoulder and for the first time in a long time, I woke up without pain in my back. Absolute bliss.
The prices are also very reasonable, ranging from 350-600 baht for 1-2 hour treatments.
3. Coffee + brunch at Roast Cafe.
Being the coffee addicts that we are, the lack of good coffee is perhaps the only downside of being in Bangkok. The overly sweet Thai coffee does nothing for me (except maybe give me diabetes) and I'm usually in varying states of coffee withdrawal whenever I'm in Bangkok. Today, we found the perfect place for coffee – Roast Cafe along Thong Lor Soi 13. It's got (dare I say it?) the taste of Melbourne in a cup. And the brunch offerings are pretty decent too.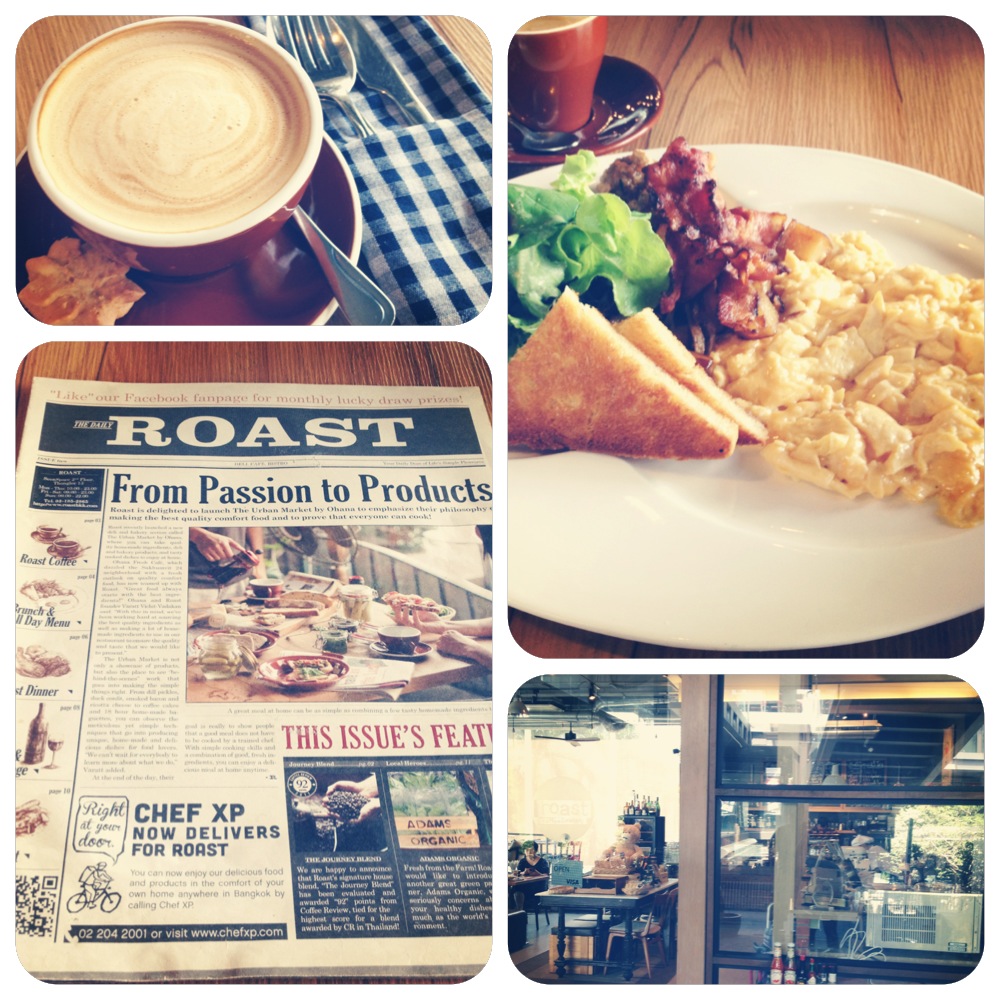 4. Asiatique. 
Part bustling night market, part upscale riverside dining, Asiatique is one of the nicest places to visit in the evenings. Walk around a bit to pick up some collectibles by talented local designers and wrap up the night with dinner at one of the many riverside restaurants with a stunning view of the Chao Phraya river.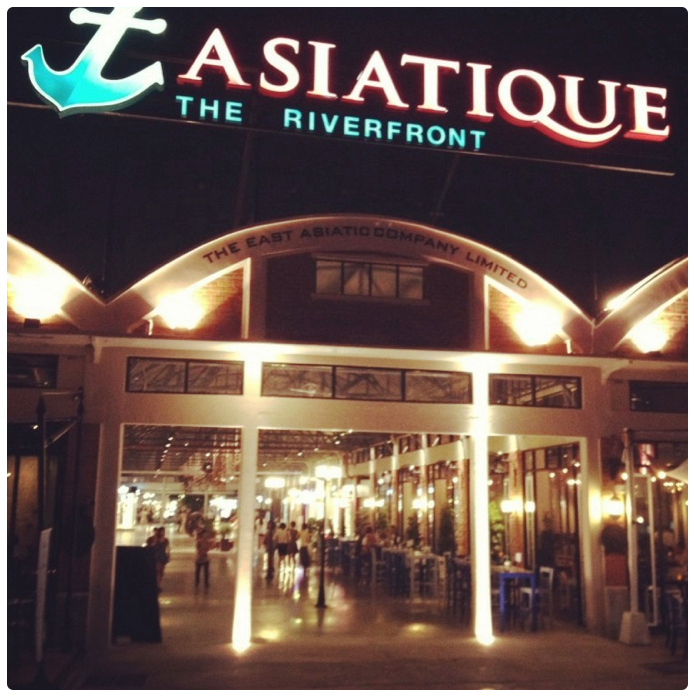 5. Desserts at Mr. Jones Orphanage. 
In spite of the name, it looks nothing like an orphanage. In fact, it feels like we're walking into an old-school Victorian tea house for an English tea party with little bears. We wanted to try everything here but too much food and too little stomach space so we ended up with a milkshake, a mango freeze and a sticky date pudding. They were all really good. There's also free wifi, making it a perfect spot to do a bit of work and people watch while having a scone.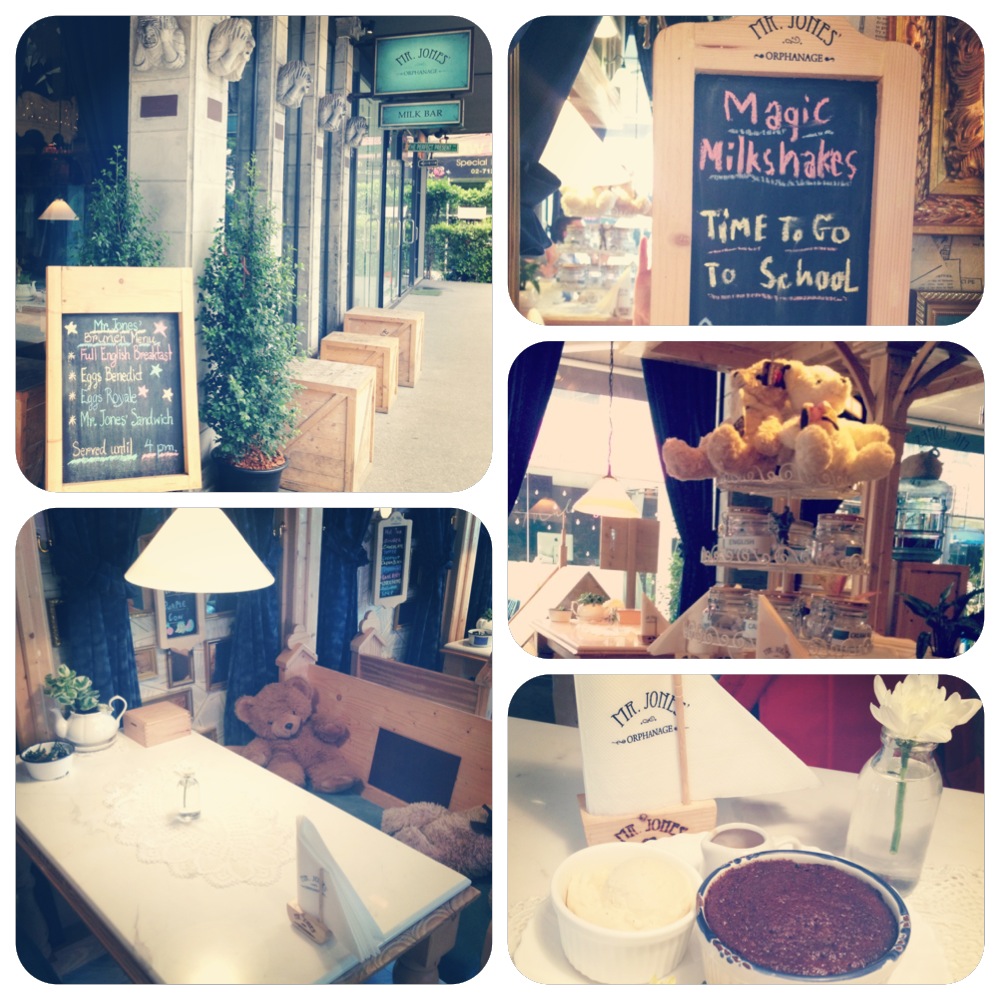 6. Mango sticky rice at Mango Tango.
Seriously, you can't do Bangkok without having a plate of mango sticky rice and one of the best sticky rice in all of Bangkok is found at Siam Square's Mango Tango. That's all I have to say about that.
7. A pampering treat at Eugenia Spa. 
If the kungfu back-cracking Thai massages aren't your thing, there are also luxurious pampering spa treatments all over Bangkok. We booked a 4-hour massage + scrub + facial treatment at The Eugenia Spa tomorrow and I'm looking forward to it. It's the first time I'll be trying it so I can't say much about the quality of the treatments but the reviews are pretty impressive.
We're missing the kids like crazy but I'm also enjoying 12-hour interrupted sleeps. Back tomorrow, have a good one, you guys!