So, Bangkok! We just got back and I'm going to come right out and say that the single best part of the entire trip was our stay at the Mandarin Oriental, Bangkok.
I've heard legendary tales about the hotel that's affectionately referred to as "La Grande Dame" along the Chao Phraya River. Built in 1876, she's the oldest and most celebrated hotel in all of Bangkok, possibly the most luxurious anywhere in the world and she has hosted a long and impressive list of writers and celebrities. Joseph Conrad, Paul Theroux, Sean Connery, Tom Cruise, Judi Dench, they've all been guests at this splendid hotel.
Just being there was an experience in itself, the kind that takes your breath away. And it's not just the luxurious interiors or the gorgeous landscaping either, because those are easily replicated. This is one place that has such a rich history, it's like taking a trip back in time to experience this breathtaking old school charm and luxury.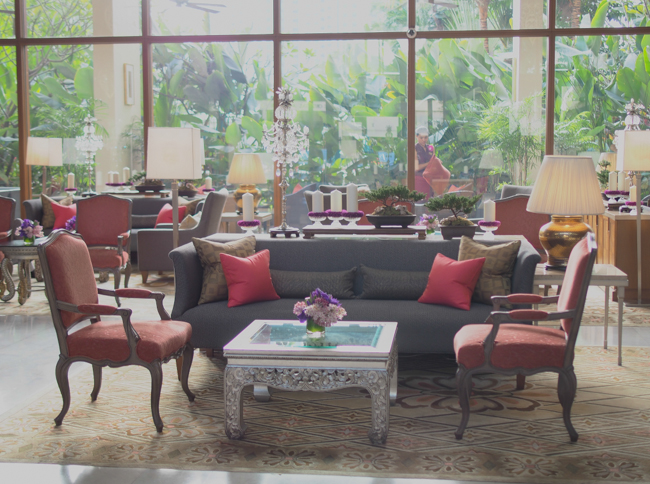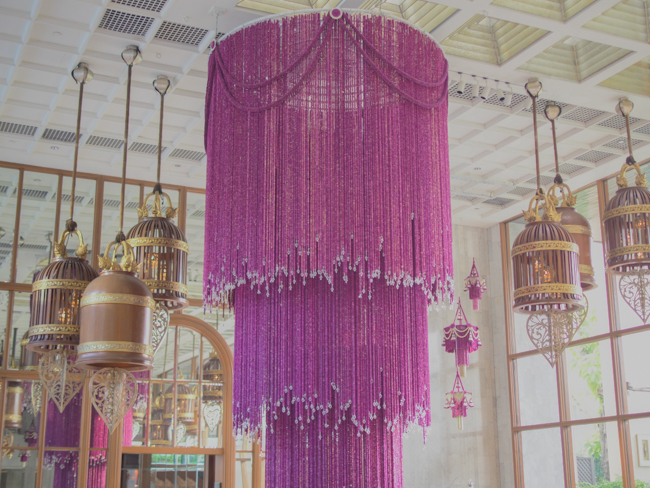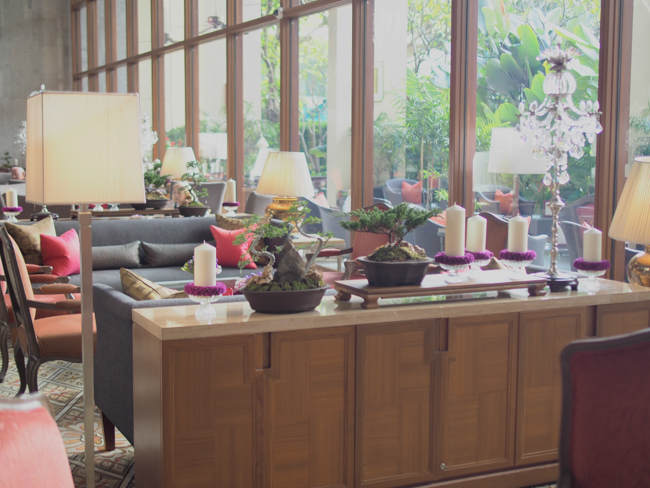 We were hosted in a stunning, (I mean jaw-dropping kind of stunning) family suite and the moment we stepped in, we all had no words to describe it. All the kids could muster was a hushed "woahhhhh…", which I guess, pretty sums it all up.
The suite was absolute bliss. Two gorgeous bedrooms, each with a ginormous en-suite bath, and connected by a spacious living room area.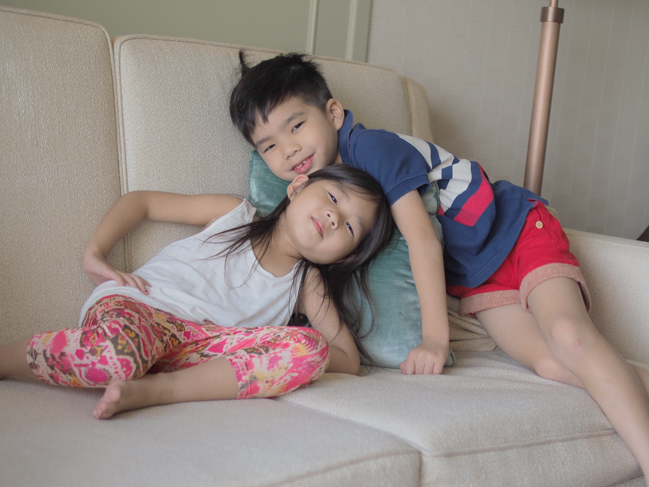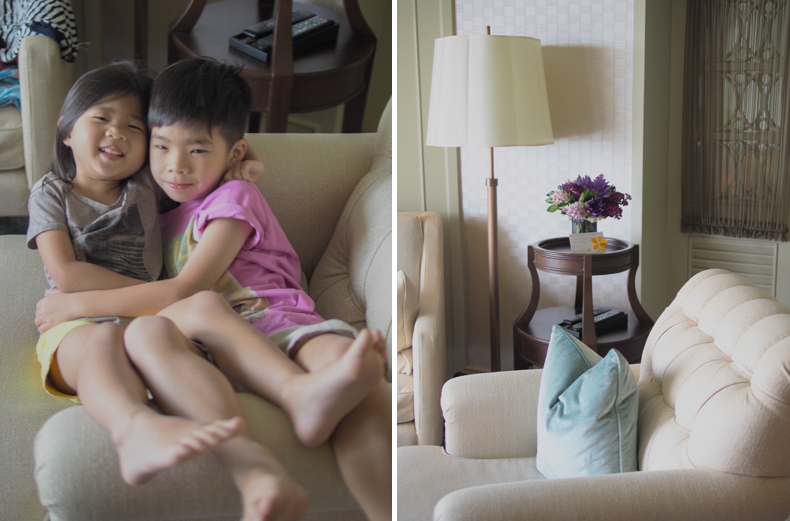 The bathrooms? Insane. We could have a party in the bathrooms and at one point, I think we did. The tub was so massive that when the kids sat inside, we couldn't even see the top of their heads.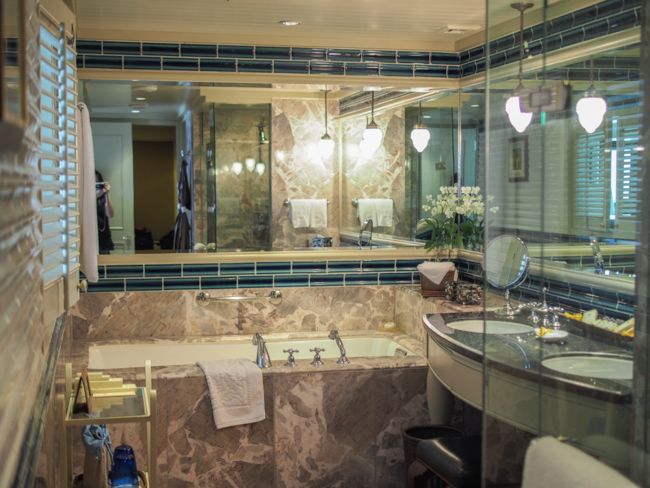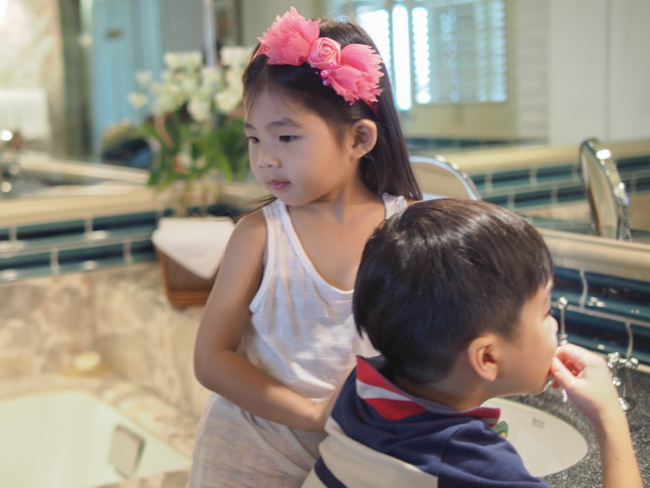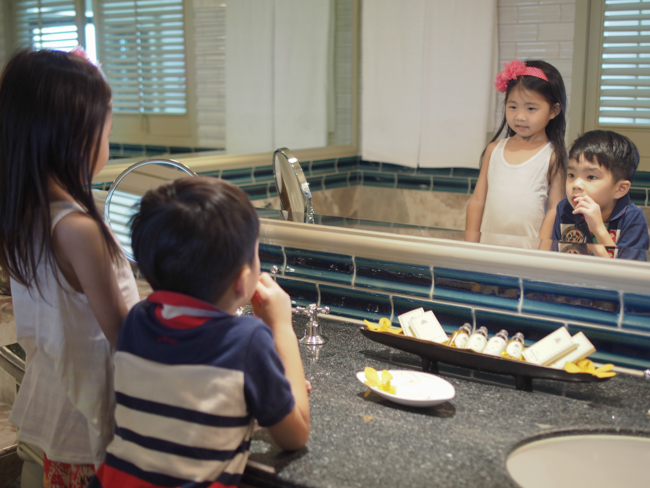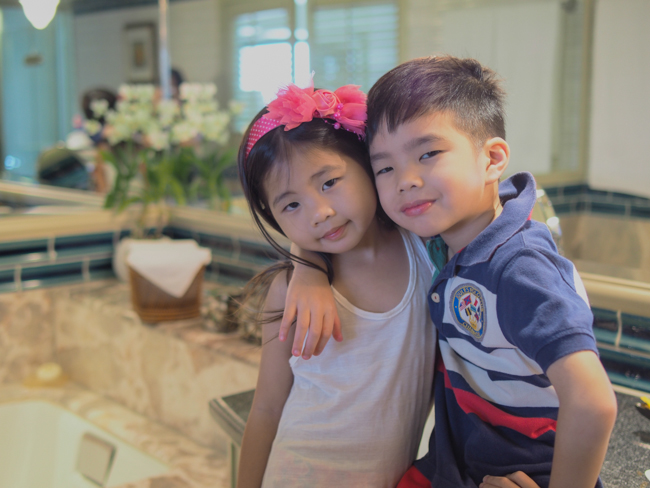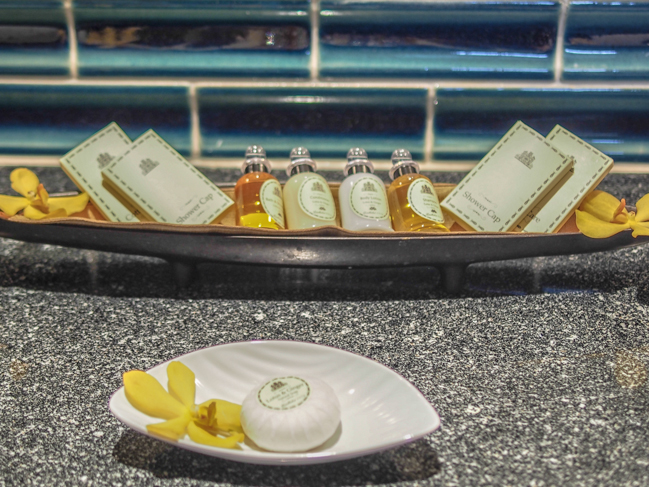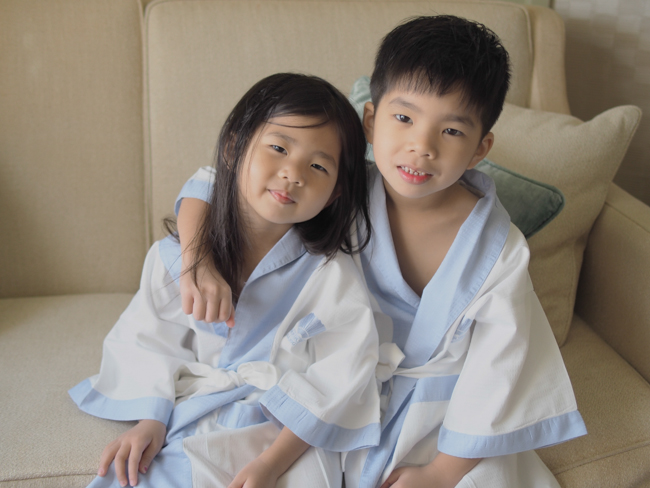 We were so spoilt during our stay that Kirsten woke up the next morning, pulled me towards her and whispered "Mom, this hotel is SO AWESOME, I cannot even believe it."
And she was right. It was all the little touches by the staff that made it a truly memorable experience.
Like when we arrived, there was fresh fruits and a special hand-created chocolate platter for each of us, filled with macarons, truffles and other varieties of chocolate awesomeness. The room also had an on-call butler who would attend to our needs 24/7. In fact, our butler was so good, he could meet our needs before we even knew we had them. If we left the room for 20 minutes, we'd come back to find it all made up, clothes, folded, towels replenished, and he'd greet us with a welcome drink in hand. And he was so warm and friendly that we all looked forward to meeting him each time we got back to the room.
I mean, we've all been to hotels where the staff are smiling, but it's all perfunctory so even when they say "how may I help you?", what they really mean is "I'd much rather not so if you could move along, that would be perfect."
But during our stay at the Mandarin Oriental, all the staff we met were so incredibly warm and genuine and they would go out of their way to make our stay extra memorable that we were so blown away.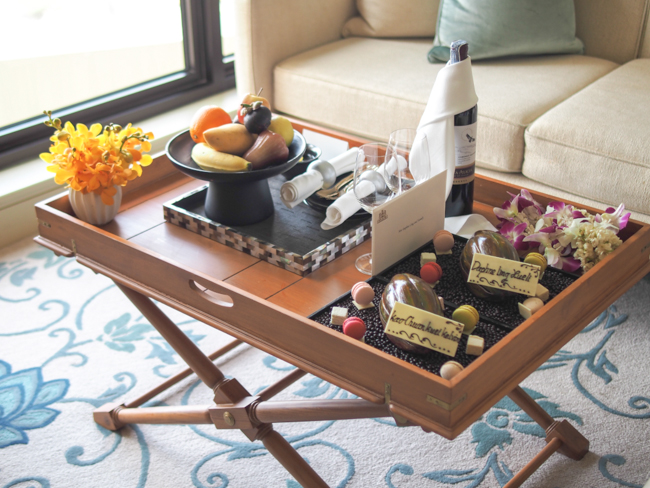 I don't think I've ever experienced such incredible hospitality ever and it really felt like home – not my actual home, obviously, but the kind of home we all wish we could have. This will henceforth be the benchmark against which all other hotels will be measured against.
We can't wait to return soon.