To my juicy little lamb chops,
Momma meant to write you a letter for your 18th month but as you will eventually come to realize, I'm not very good with dates so I'm just going to call it a letter for your 19th month 9th day, just because.
That's also way cooler, depending on how you look at it because very few people get letters for being 19 months and 9 days. Half full, baby, always half full.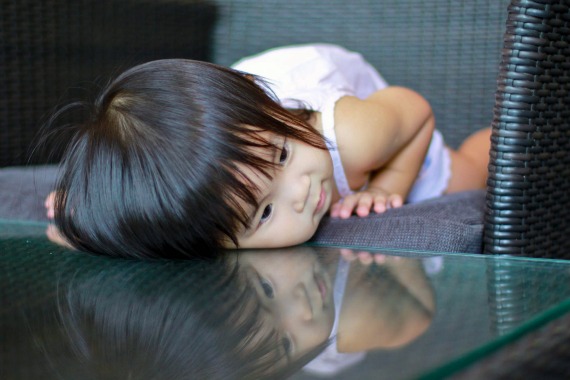 You've finally reached the point where I want you to stop growing and stay exactly the way you are for the next 25 years. Ok no, I take that back. Grow to the point where you outgrow your terrible twos, then stop. I'm really hoping that's tomorrow. When you're not upset or screamy, you're easily the sweetest baby in the world and that's saying a lot because I've seen many sweet babies in my time.
1. You always wake up with a smile. I don't know how you do it but every single morning, you wake up with a sleepy grin and a "good morning mommy" that always makes me feel less crabby.
2. You get real upset when others cry, which makes you so susceptible to emotional blackmail. Like when you refuse to hug me, all it takes is for me to pretend to cry and you come running with arms wide open. Some might call this exploitative and I would agree, but since this phase is probably not going to last very long, I am going to milk it for all it's worth.
3. You're absolutely fearless. I've never seen you afraid of anything at all. Not of heights, speed, water, insects, lizards, roaches or slimy worms.
4. You're so excited about everything. Who wants to go to the park? YAYYY GO PARK! Who wants to go swimming? YAYY GO SWIMMING! Who wants to have lunch? YAYY HAVE LUNCH! Who wants to sleep? YAYY SLEEP!
5. You're obliging to the point that your brother uses you as his props for all his bizarre games. One day you're a tree, then a cat, then a rock, then his slave.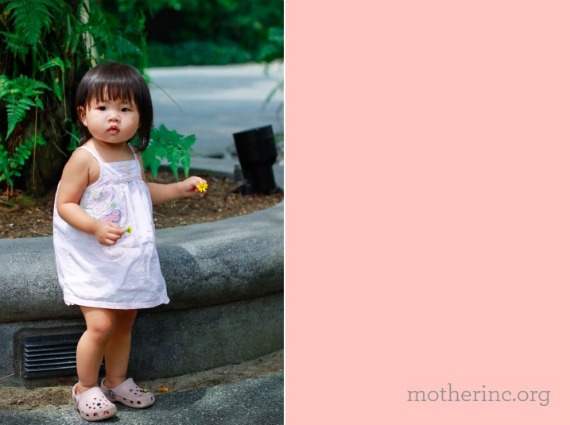 I'm just glad you're mine.
Love,
momma