January has been a great month for learning new things. First, eating, then sitting and then yesterday, baby Theo picked up another brand new skill, flipping. This kid is totally on a roll.
He'll be turning 6 months next week and it's like he just decided he's had enough of being a helpless little baby. For almost 6 months, he's been sitting on the sidelines watching his siblings partake in all manner of fun activities and I think he's feeling a little left out.
Lesson in mobility step 1: Doing the flip.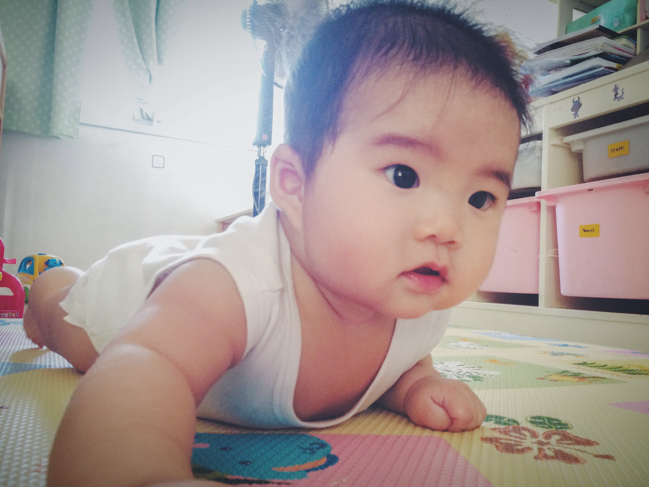 Today, I will flip.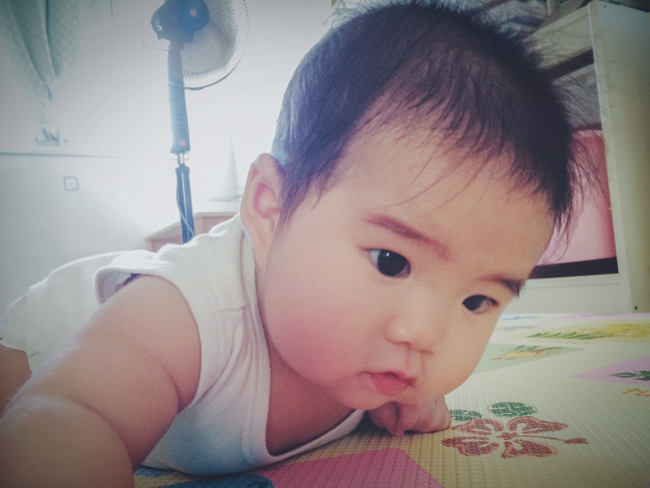 I said…today, I will FLIP!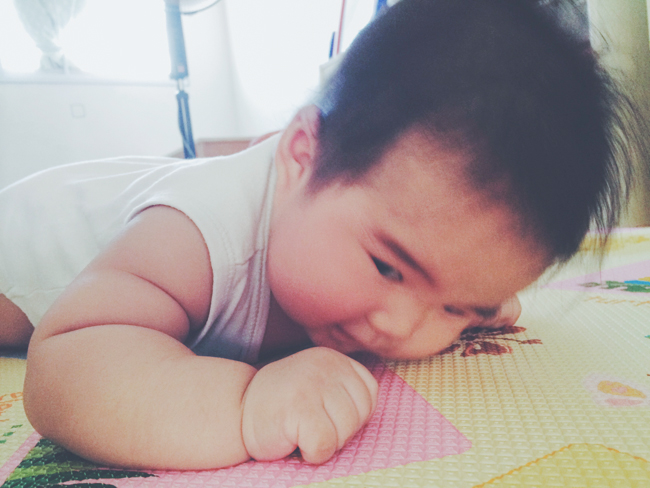 No? Ok, flipping is way harder than it looks. 4 seconds of this and I need a break already.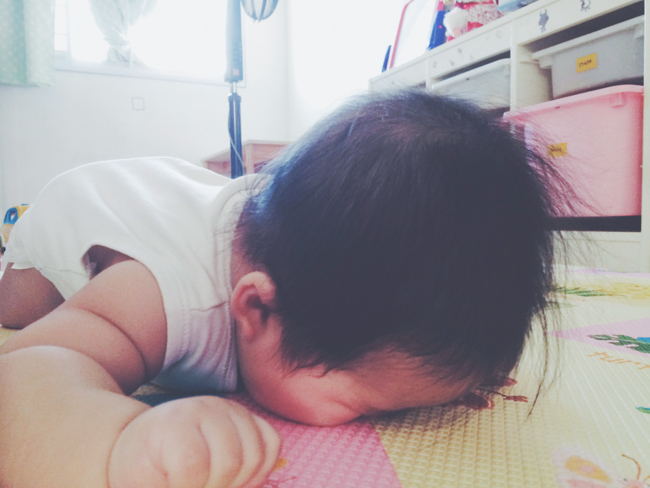 Ooommphh. Head. Too. Heavy.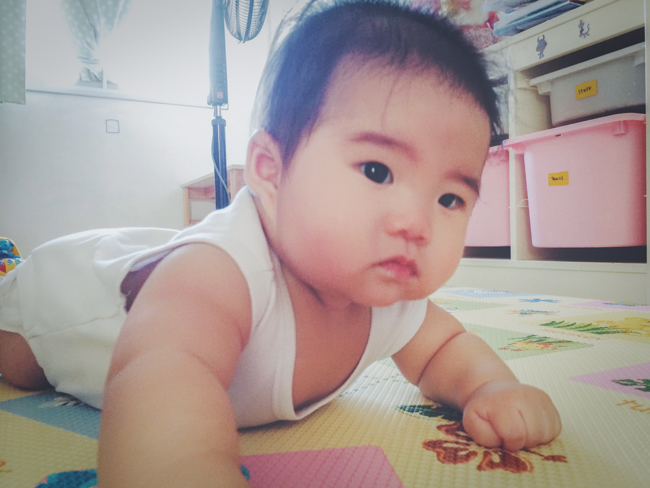 Hang on, this is not working. Let me contemplate how we should do this.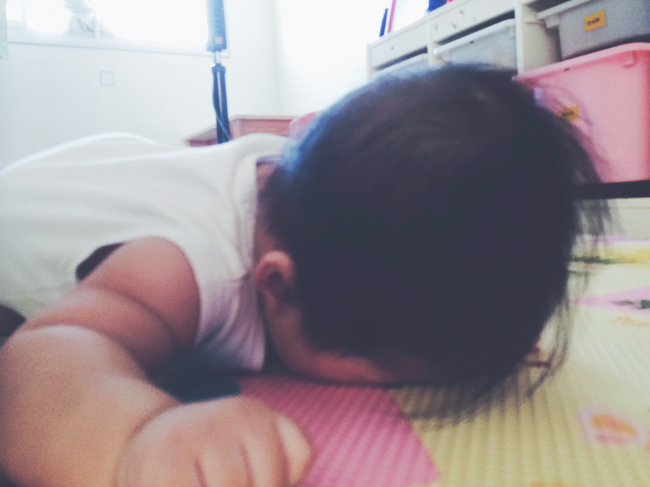 Cooperate, head!! You are not making this easy.
*battle roar* TODAY, I WILL FLIP!!!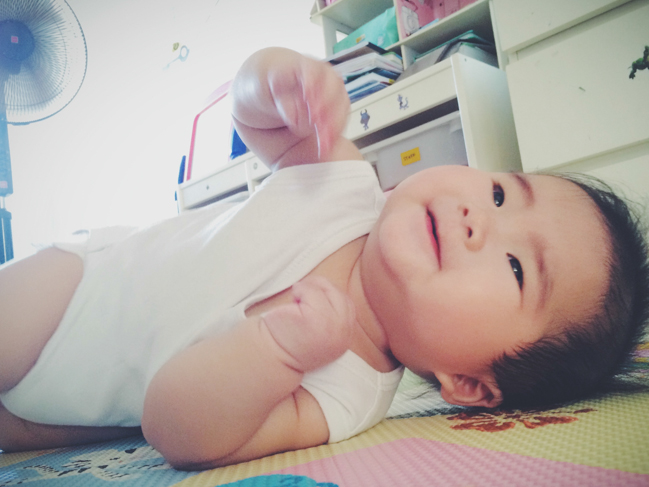 Oh, oh, oh, I'm doing it!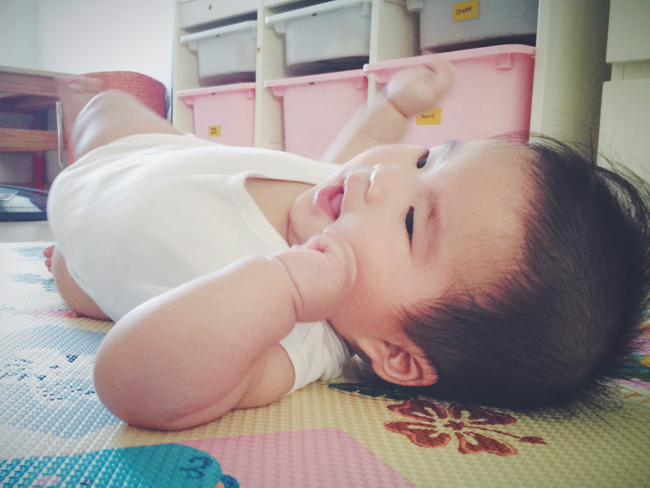 I did it! I did it! I did it! I flipped!!!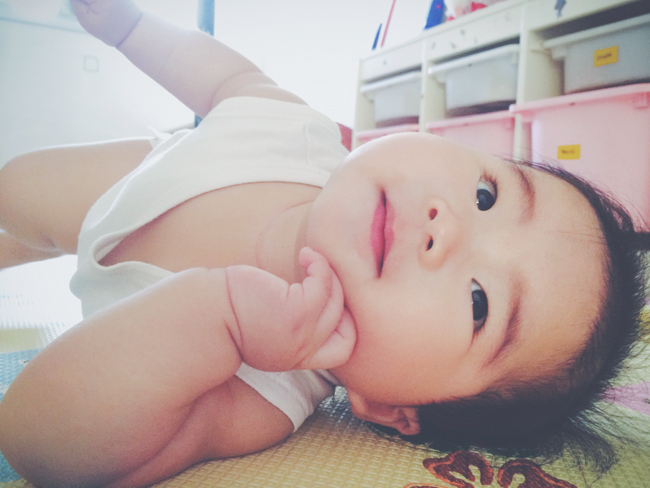 Did you see me, momma? Did you see me do it??
***
Yes, I most certainly did. :) This little pumpkin is so amazeballs I could have him for breakfast.