These two have been instructing me to do a post on all the stuff baby Theo says.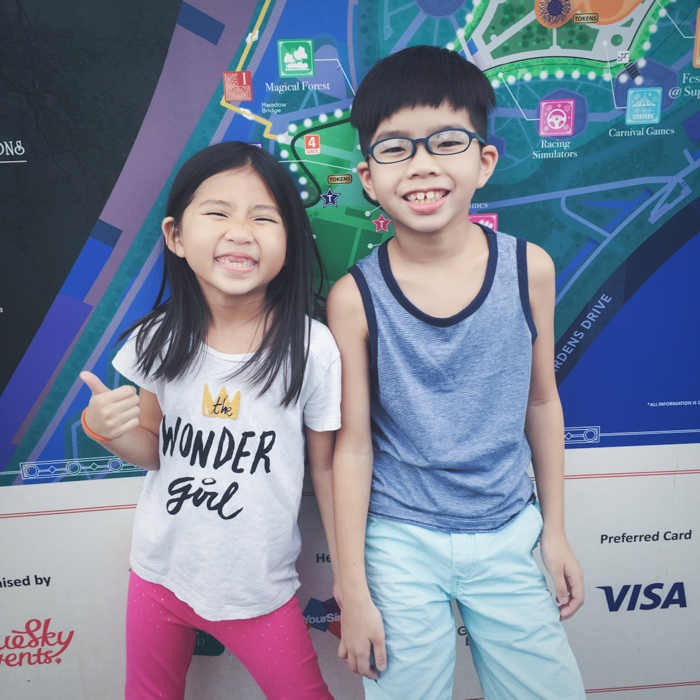 Why? Baby Theo is ridiculously advanced for a two-year-old. He's like a super juiced-up interactive toy and the big kids love making him say things and then laughing at all his responses.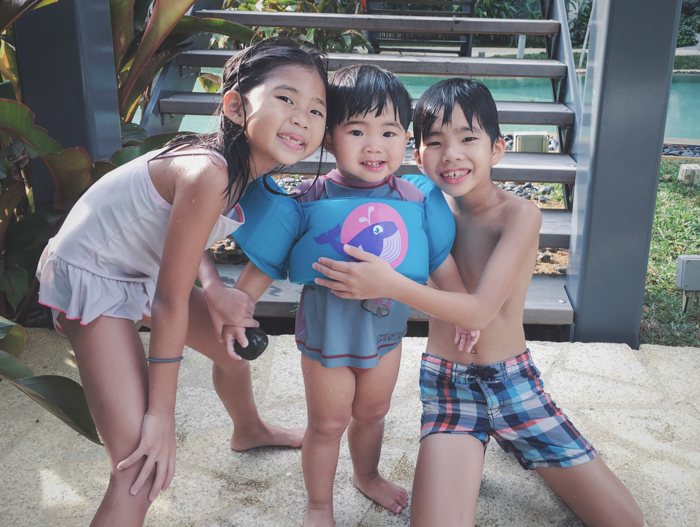 I'm like "I have very deep, very important things to write here" but they didn't believe me. Also, they're all "It's so cute, you need to write this down so you can remember it."
Nice move, kids. This one's for you guys.
This is what it comes to when your kids are reading your blog – you have to take instruction from a 7 and 8 year old.
***
Theo: Kor kor Truett, can you help me pick up my blanket?
Tru: You should just do it yourself, it's right next to you on the floor.
Theo: *grunts and pretends to reach for it, but zero effort* Ooooff, I cannot.
Tru: What?? It's like you're not even trying.
Theo: It's too difficult, can you help me please?
Tru: Argh, ok fine.
Theo: Aww, you are my best friend.
Tru: If kor kor don't pick up for you, am I still your best friend?
Theo: Ummmmm NOPE!
Tru: Oei, so terrible, this baby.
***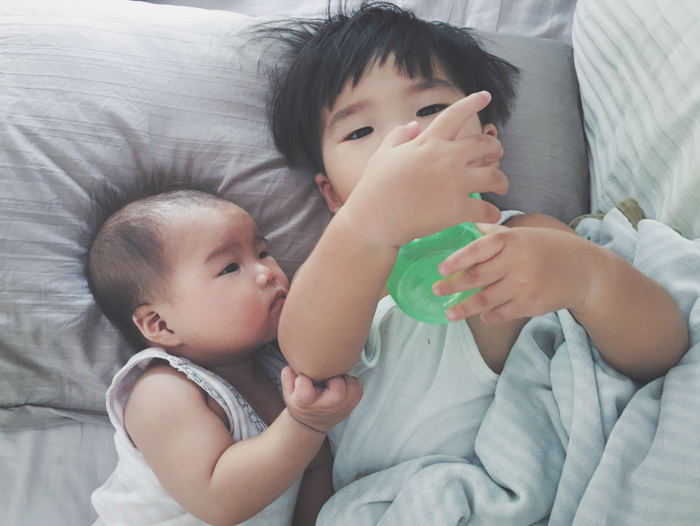 Theo: Baby Hayley, don't cry cry, don't be sad.
Hayley: Waaaaaaaa…bwahhhhhhh
Theo: *holds her cheeks* Stop, stop, stop!!! Shhhh shhhhhhhhhhh… PLEASE STOP!
Hayley: *hyperventilating scream*
Theo: MOM YOU NEED TO TALK TO BABY HAYLEY I CANNOT!!!
Kirsten: This is not how babies work. You can't squash her face and shout at her, you need to be sweet and gentle to the baby.
Theo: *in a falsetto* It's ok baby Hayley, don't cry cry.
***
Me: Hey Theo, can mommy have some of that pandan cake?
Theo: No thank you, I'm good.
Me: What you're good? I'm not good, I need some cake too. Just a small piece?
Theo: It's ok, no need, thanks.
Me: What's going on here? Is this some high level negotiation technique?
Tru + Kirsten: Hahahahahahahha
***
Theo: *crying* I need my elephant blanket, please mom, please please.
Me: Sorry baby, mommy needs to wash it because it's all gross now, you were dragging it around in the toilet.
Theo: *still crying* But I need it…baby Theo got no blanket I will cry.
Me: I can see that, but we'll have to use this other soft soft blanket tonight ok. You'll get it back tomorrow.
Theo: Bwahhhhhhhhhhhhhh
Me: It's ok baby.
Theo: BWAHHHHH…JUST HUG ME!!
Me: Wait, did you say hug me or don't hug me, I wasn't sure.
Theo: YES JUST HUG ME, I NEED A HUG!!!
Me: Why yes of course I'll hug you!! Mommy will hug you to sleep ok?
Theo: *nods and sobs dramatically into my arms*