The moment we found out that Tru has HFMD, I knew it would be quite a task to keep the kids separated while being cooped up in the same house all day.
But faced with the prospect of a second kid doing the screaming mouth-grabbing thing, I was determined to at least try to keep Kirsten away from the blasted virus.
I had an elaborate plan to keep them engaged in different activities throughout the day. Their naps were in different rooms and they had separate mealtimes at different corners of the kitchen. I had to give them specific orders not to so much as look at each other's food. I was even hardcore enough to go around with a disinfectant to wipe down every surface Truett touched. It was exhausting but I managed to keep them apart till about 5pm on the first day.
Then it happened. I was prepping dinner when Tru had another bout of shrieking and I went back to the room to discover Kirsten patting his head, then moving into give him a giant kiss to help him feel better.
I ran in and screamed "NOOOOOOOOOOOOO DON'T KISS!!!" but it was too late. She grabbed his face and planted a nice, juicy one on his tear-stained cheeks.
On retrospect, it was really sweet but all I could think of was how many germs were exchanged in that one tender moment. Well, A LOT.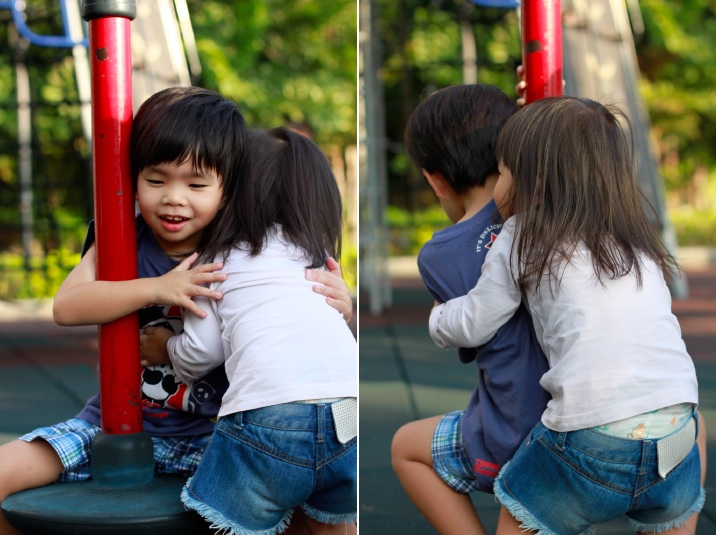 In other news, it's Good Friday tomorrow and even though we're all a little germy, we've got lots of reasons to smile. Have a good one, you guys!