I was at Disney's office last week to sort out the logistics for the upcoming Disney Social Media Moms Celebration (OMG it's in 5 days time!) and the whole experience was like being on The Price Is Right.
*cue jingle*
"Daphne Ling, COME ON DOWN!!"
*screammmmmmmmmm*
"You've won a toaster over, a brand new set of luggage and a trip to the Bahamas!" *ding, ding, din
*And then more screaming*
Ok, it wasn't quite the same, but it felt like that to me. Mai was so sweet, and on top of making all the arrangements for Florida, she passed 2 giant goodie bags to the kids and gave us 2 tickets to the media premiere of The Lion King Musical at Marina Bay Sands Theatre. There was considerably less actual screaming because I had to look proper and dignified in the office but I'll just say that it was the loudest silent scream in all of history.
So last night, we got all dressed up and had a date with The Lion King. Which was truly spectacular, by the way. Oh, and the seats were unbelievable, like 8th row from the stage, dead centre kind of awesome.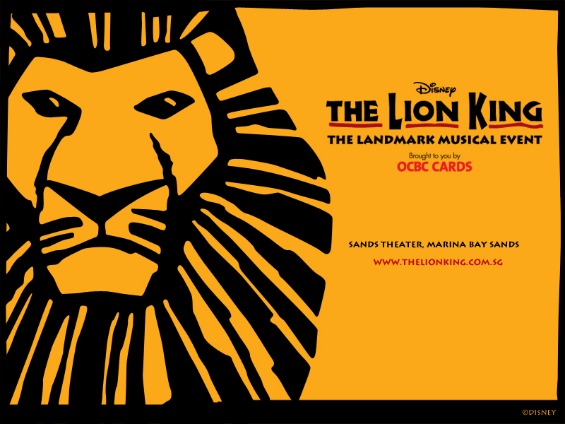 Now you probably know I have a thing with tribal performances. I don't know what to make of them because they're just so…tribal. Every time I hear enthusiastic tribal singing, I have to resist the urge to break out in giggles. Yes, I'm that childish. Stop judging me.
But I really liked the movie version, I watched it so many times as a kid that my VHS cassette tape decided enough was enough and wouldn't play anymore.
And about that, the musical is almost nothing like the movie. The plot and some of the songs are the same, so you can belt out Can You Feel The Love Tonight (in your quiet voice please) at the appropriate parts, but other than that, it was like watching an entirely different performance.
Right from the opening scene, it was visual spectacle at its best. For one, the set of the Serengeti Plains looked phenomenal and I was very impressed by how the animals really looked like animals. At some points, I had a hard time figuring out if I should be looking at the animal masks on the forehead or the human faces because the masks were so realistic but then the human faces had the expressions. So I did a little bit of both.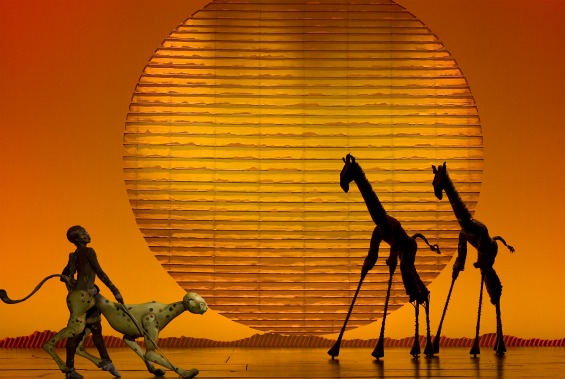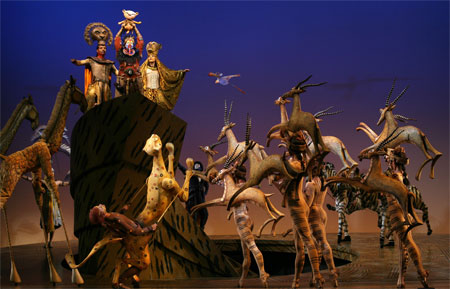 The script was also surprisingly good – witty, peppered with the occasional Singlish reference and not at all cheesy. And the thing that stole the show for me was Warren Saga's spirited performance as Young Simba. I was actually quite sad to see him grow up, although Jonathan Andrew Hume's chiseled chest made up for it quite adequately.
Maybe the only thing I felt was lacking was that Scar was nowhere near as villainous as his movie alter ego. As a child, I was really terrified by Scar, the archetype of all things evil. Here, he was more of the comical, almost likable villain with excellent pitch. I like me a good villain so it's much more satisfying when they eventually get mauled by hyenas and served up with a side of fries.
In all, it was a thoroughly enjoyable night. I think if you liked the movie version or like musicals or like tribal performances or just like a valid reason for a night out without the kids, you should totally go watch it. Hakuna Matata, y'all!