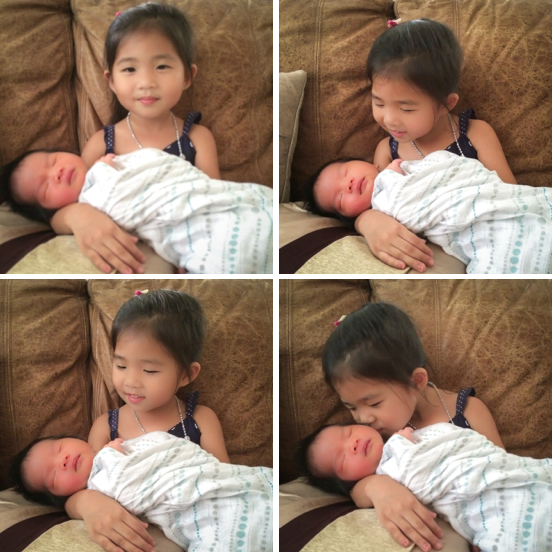 Kirsten: Mom, is it super painful to give birth?

Me: Pretty much. Yeah, actually it is. But there's epidural, which helps.

Tru: PHEW! Good thing I don't ever have to give birth. Kirsten will have to do it next time.

Me: Well, she doesn't have to if she doesn't want to. She can decide when she grows up.

*pause*

Kirsten: When I grow up, I'm going to be a mom. Just like you.
Maybe it's the postpartum hormones but that is the sweetest thing I've ever heard. It made me want to cry. I feel like amidst all the madness, maybe I'm doing something right.
This kid is going to be a great mom.