There are few things in life that are more therapeutic than to feel the soft sand between your toes as the gentle waves sweep across your ankles.
Maybe except watching your kids do it and seeing that hesitant smile turn into a grin of delight.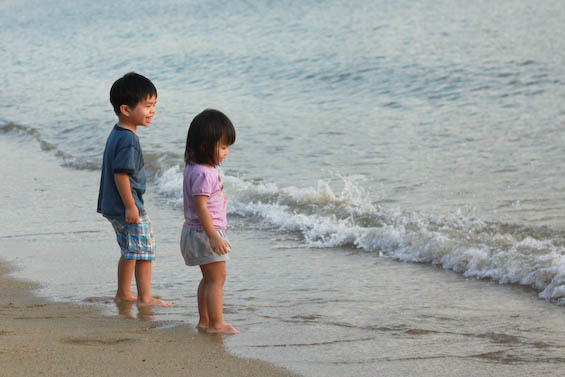 Or maybe perching them on a tree on a lazy afternoon and resist the urge to sing "Truett and Kirsten sitting on a tree, K-I-S-S-I-N…" because it's wrong on so many levels. Ok, I won't even go there.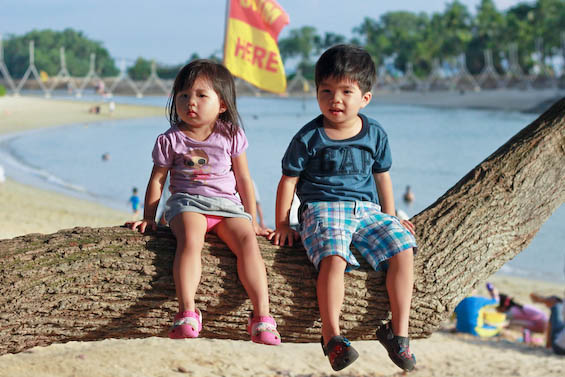 Or maybe building a sand dune together because it doesn't feel as upsetting when they stomp on it for the 27th time in one afternoon. Stomp away, kids, I did not spend 30 minutes attempting to make a castle with my bare hands.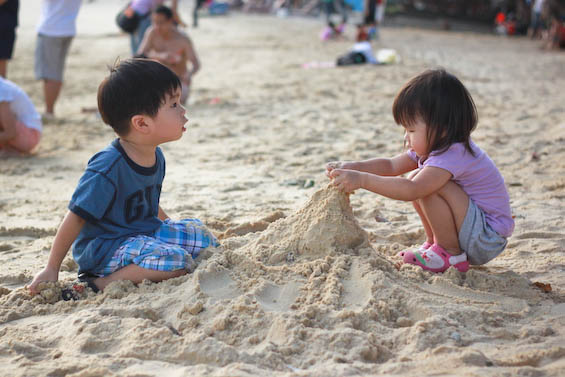 Or maybe watching my girl spontaneously break into an interpretive dance when a group of boys behind started playing Gym Class Heroes' Stereo Hearts.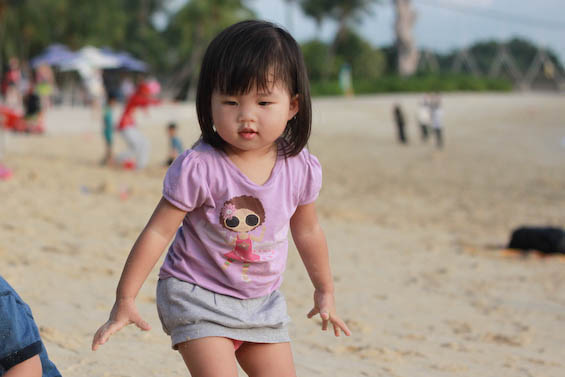 Or just sitting back with the husband, thinking that it really doesn't have to take a lot for life to be pretty darn awesome.