We finally had a chance to check out Universal Studios yesterday on an outing that was totally unplanned. What started out as a visit to Resorts World Sentosa for a leisurely afternoon stroll turned out to be some intense non-stop action at the spanking new theme park.
Typically, an outing like this would be planned way in advance and we'd be waiting at the gate 30 minutes prior to opening time (I take my theme parks very seriously) but what with picking Tru up from school and grabbing lunch yesterday, half the day was already gone by the time we got to RWS.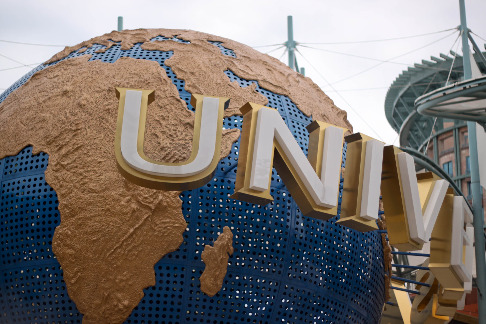 Tru stood staring open-mouthed at the legendary Universal globe with mist swirling round and he was like "what is this place? I'm never leaving here again" and that was only the entrance of Universal Studios. And obviously, the husband is powerless when Tru turns on the googly-eyes charm so he was all like "what the heck, let's just get the tickets and GO" even though it was already 2.30 in the afternoon and we had less than 5 hours before closing.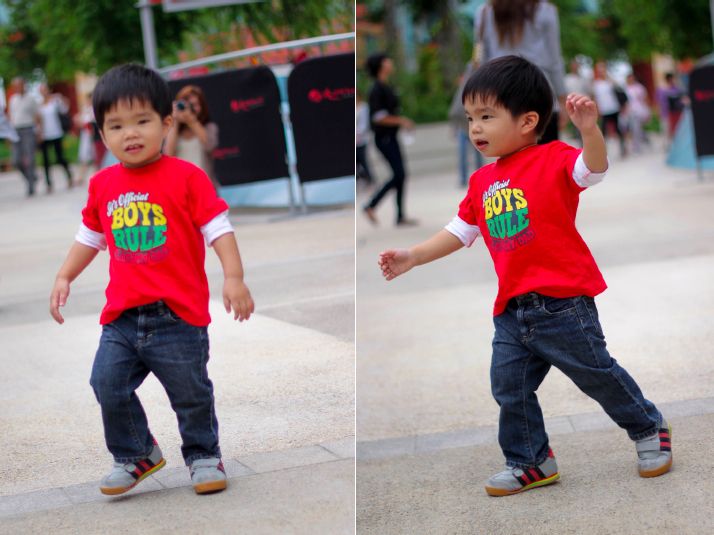 Stepping into Universal Studios was like being back in LA again. Main Street, the palm trees, street signs, music, benches, memorabilia shops that make you feel like it's ok to shell out $20 for a Shrek-shaped pillow…it was all too good. Honestly, I didn't expect a lot because I figured we'd just have a miniature version of the one in LA (hello, space constraints) but I have to say, I was impressed.
Not Disneyland by any means, but definitely respectable.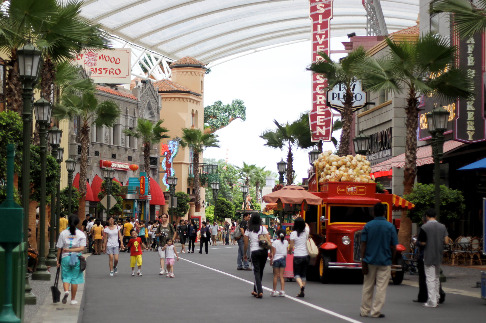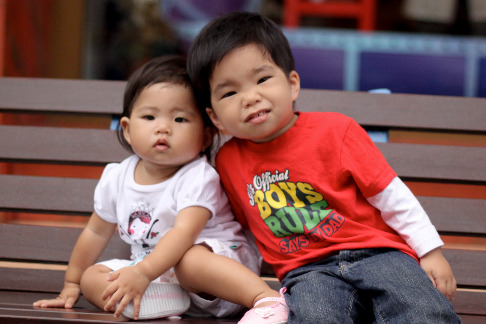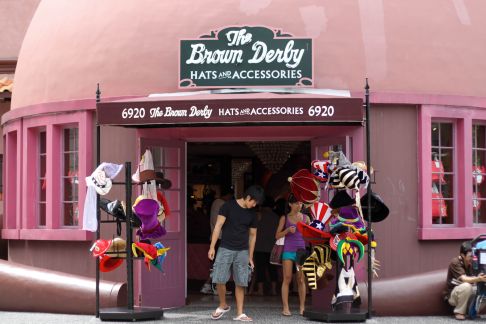 Of course, Tru's first experience with a mascot had to be Frankenstein. He recognized it from Veggie Tales and started calling it the Boogey Man. Then as if dissatisfied with the description, he proceeded to call it Cookie Monster because ok, this monster does look like he OD-ed on cookies, y'all (I'll have to do something about his Sesame Street education). His look of horror just says it all.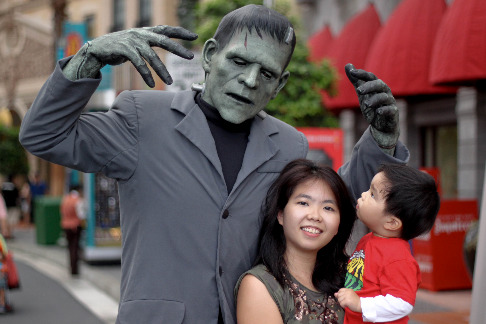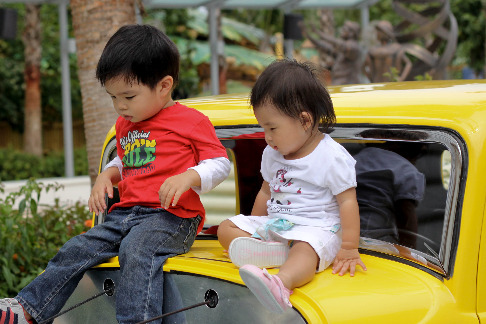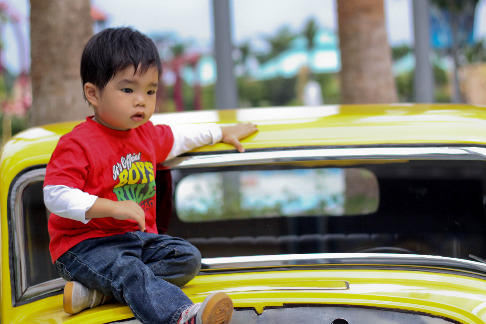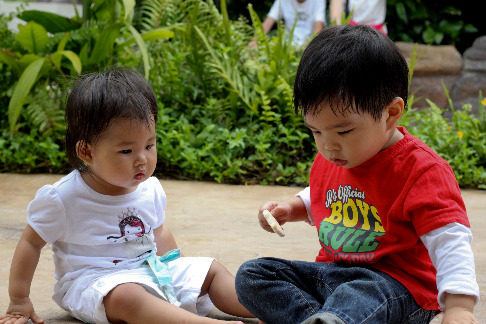 It was just nice that Kirsten has started to walk all by her lonesome so she was off and running the moment we got there. She made her way up to the little stage area and started rocking to Elvis. She's got groove, this little one.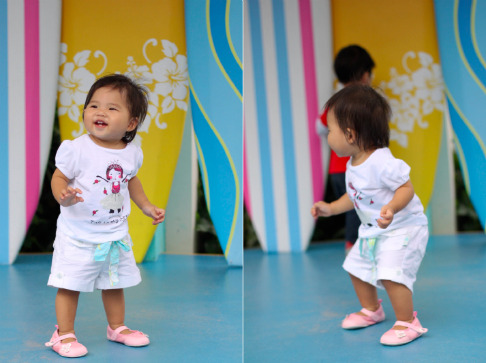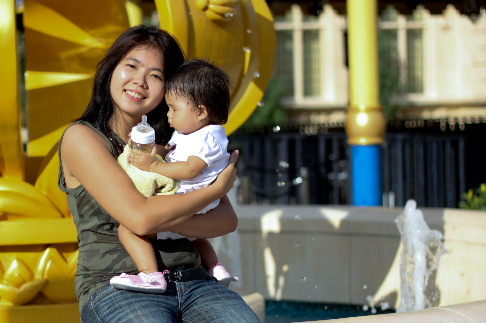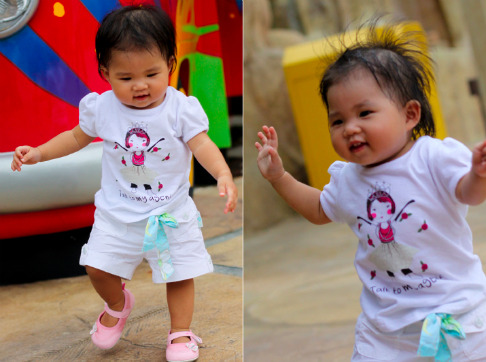 The awesome thing about theme parks is that everything looks so picture perfect. Like this one. It's got to be one of my favorite pictures of Truett, looking all big boy and independent. "Wassup momma, I'm just chilling with my hand draped casually on the bench and my air of nonchalance."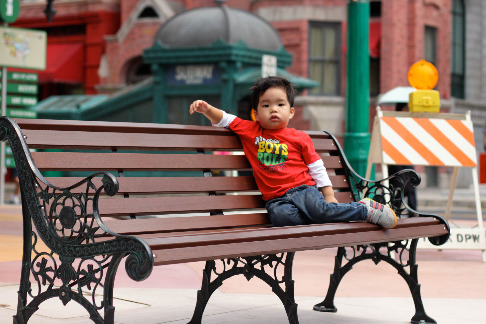 And a couple more.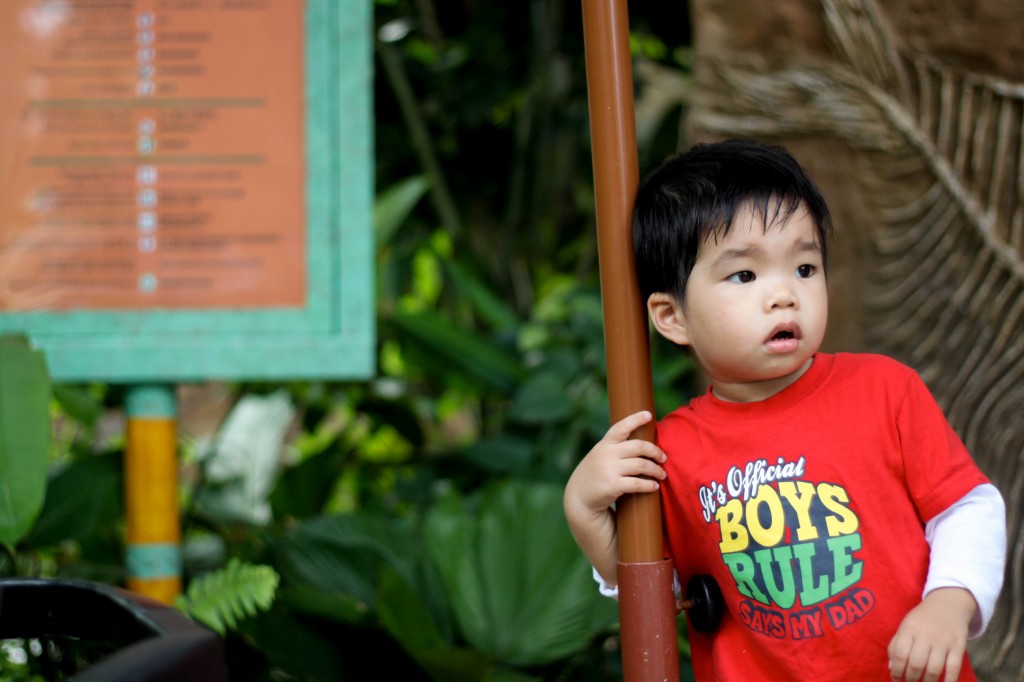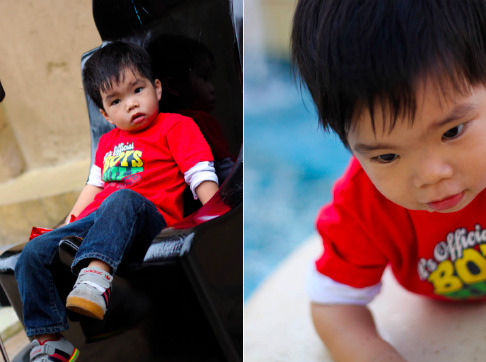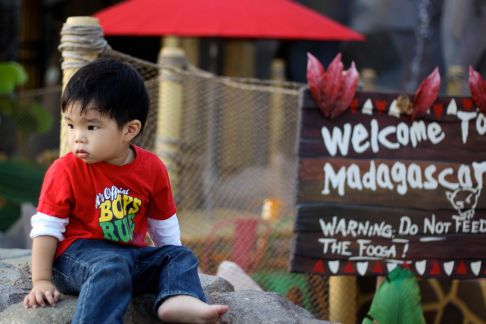 I'm a sucker for castles, especially theme park castles with the pretty pink pokey things with flags on top. Real castles, not so much, they're kind of creepy.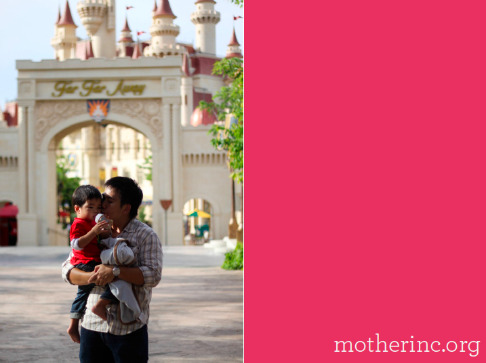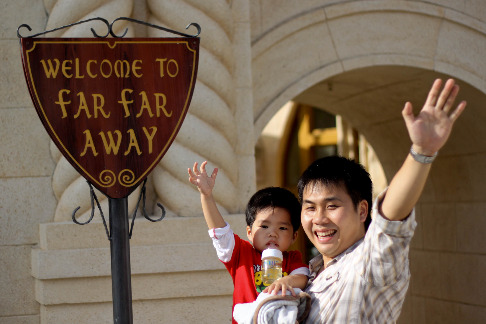 The best part about the trip to Universal was the complete lack of crowds. We expected it to be relatively packed but for the most part, we felt like we had the entire theme park to ourselves. Most of the rides had no queues at all and the kids got to ride on the carousels and flying birds as many times as they wanted. Tru was on the Madagascar carousel 5 times in a row, which was like being able to eat all the candy in the world. Without getting fat.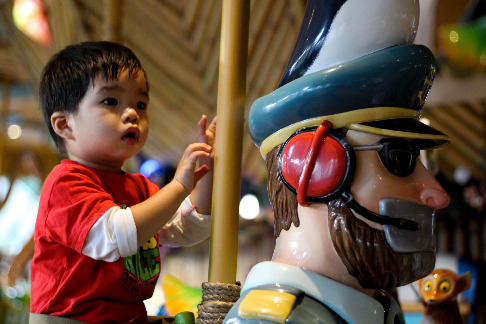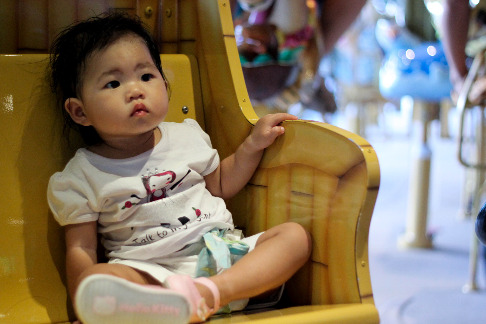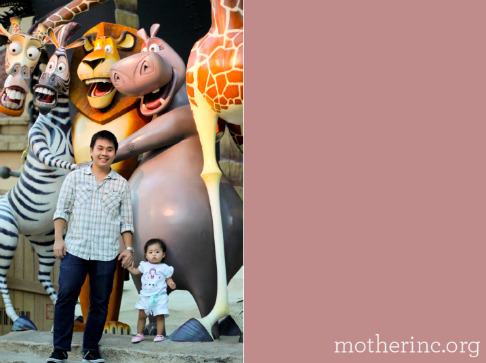 All in all, a perfect day. Although it would have been better if it wasn't so blistering hot. The whole time, Kirsten's hair was plastered to her head from sweat and Tru kept wanting to remove all his clothes. I just hope this doesn't mean my son is going to be a nudist.