Back when I was a kid, Asian parents were big on the "kids should be seen and not heard" philosophy and much as my parents tried to be progressive, we were often made aware of the fact that talking back was a sign of disrespect. We didn't have open discussions about bedtime or how much soda was considered to be the acceptable limit for a child.
We were told exactly what to do, how to do it and when we had to get it done. A lot of it seemed arbitrary, but we did as we were told and if we didn't agree, well, that was just unfortunate. For us, mostly.
I suspect that if I was left to my own devices, I would have been a smart-assed mouthy kid but my parents had the foresight not to leave me to my own devices.
I figured that when I had my own kids, the cycle of bossing would be complete and it would be my turn to be the boss of them. If they questioned me, I would nod thoughtfully and say "Because mommies are smarter and one day when you grow up, you'll understand why you have to wear pants in public. For now, you'll just have to do as I say." Or if I wanted to be dramatic, I'd go with a definitive "Don't question me, young man. I. am. your. mother."
For the most part, that works on Tru so he'll sigh audibly and say "Ok fine, I will, I will."
Kirsten, on the other hand, is exactly like me, except possibly mouthier. Which is very jarring because she looks so tiny and harmless but then once she opens her mouth, she throws these verbal curve balls that stump us a little.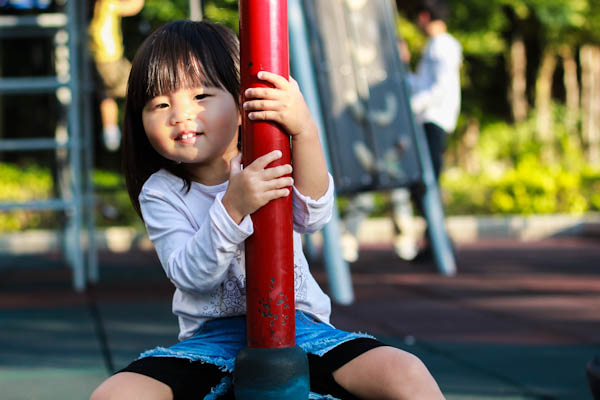 Me: Sweetie, it's time for your nap. Take your duck duck and go lie down.
Kirsten: Huh, so early? Why I need to nap so early?
Me: It's the same time you nap everyday. You need to sleep or you'll be tired.
Kirsten: But I'm not tired. See, my eyes are so big.
Me: You'll be tired later. Mommy knows better ok, just go to sleep.
Kirsten: How come sometimes I don't need to sleep then sometimes I have to sleep?
Me: It's… complicated. Don't question me, I am your mother.
Kirsten: I just play toys for 10 minutes, if I'm tired I will sleep ok.
***
While playing a water shooting game with the husband at the pool
Kirsten: DADDY YOU CANNOT SHOOT ME!!!
Husband: Why not? We're just playing…
Kirsten: IT'S NOT NICE TO SHOOT PEOPLE YOU KNOW?!!
Husband: You were having fun shooting at me just now.
Kirsten: But you're so big and I'm just a small girl. I can shoot you but you cannot shoot me back.