Kirsten: Hey mom, I have an idea!
Me: Sure…what kind of idea?
Kirsten: I'll be the mommy and kor kor will be the daddy and you can go take a break.
Me: Hahahhaha that sounds like a great idea!
Truett: Ok, we'll carry the 2 babies and take care of them. You just put them right here.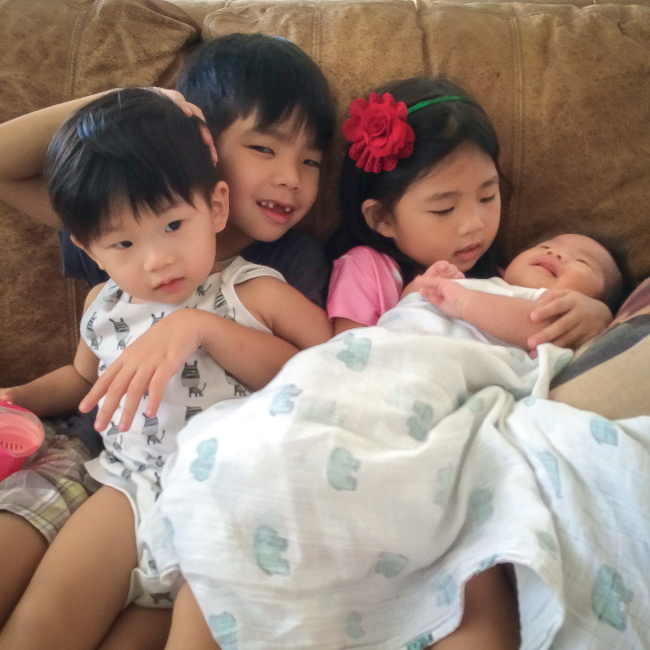 //15 seconds later//
Kirsten: Um…how long do we have to do this?
Me: It's just been 15 seconds.
Kirsten: My hands are getting tired and this baby is like going to cry.
Tru: Yeah, and this other baby is so squirmy.
Kirsten: Taking care of babies is such hard work, I think you can take them back already. I'll just be the jie jie, it's more fun.
Me: How about you guys try to last 5 minutes? I'm going to go lie down for a bit. Laters!
Both: MOMMMMMMMMMM!!!!!!!! HELPPPPP!!! COME BACK!!!!!!!!