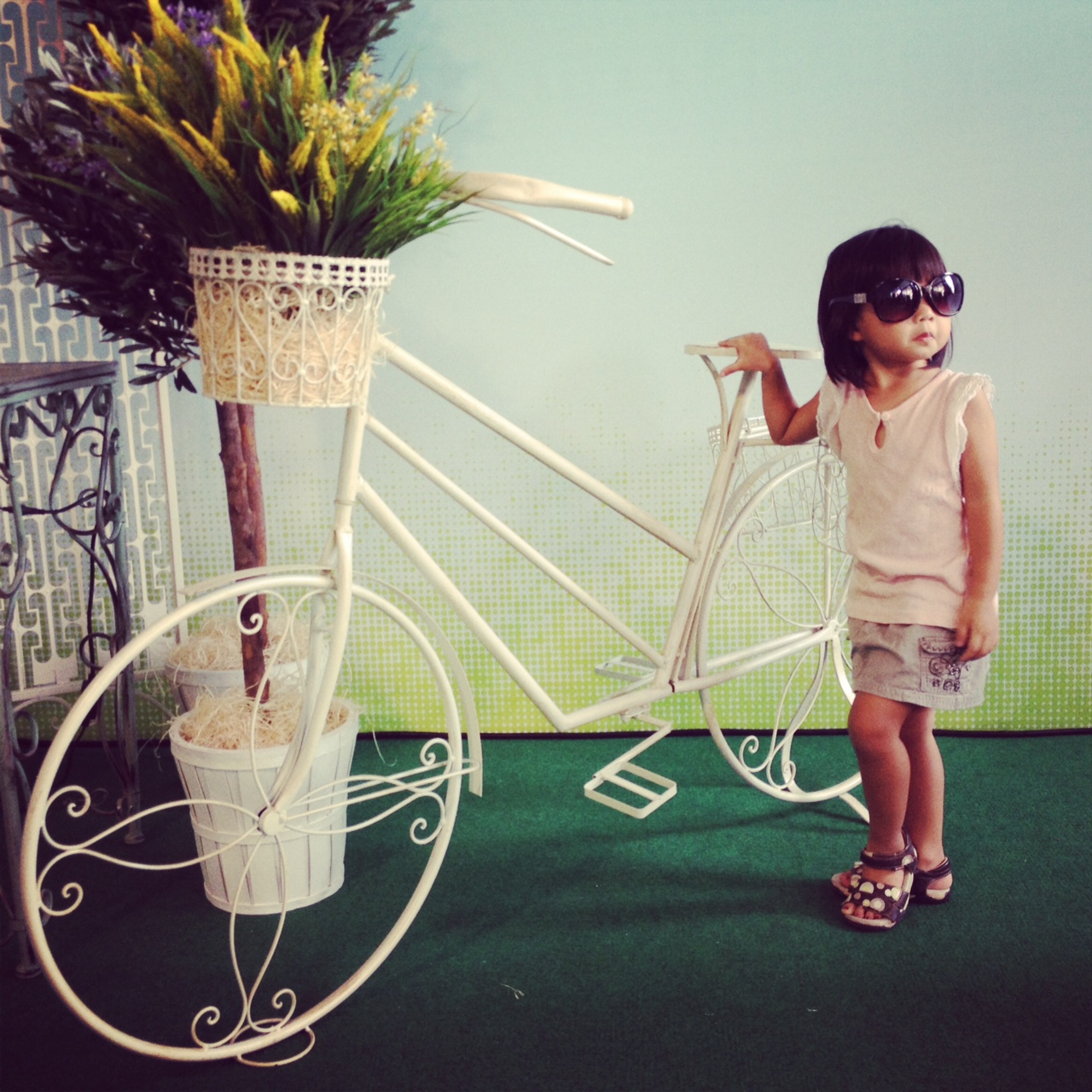 Kirsten: Dad, I think you need to bathe.
Husband: Hey, I did bathe ok.
Kirsten: But your face is very dirty.
Husband: This? It's my stubble, not dirt.
Kirsten: Um, you need to wash it.
Husband: Ok, ok, fine, I'll go shave.
***
Kirsten: WAH.
Husband: Wah what?
Kirsten: WAH, why your hair so handsome ah?
Husband: Hahahaha, I went to cut my hair. Thanks for the enthusiasm.
***
Kirsten: Mom, look at my barbie language. *sashays and shakes her bottom*
Me: Is it like a new dance move?
Kirsten: No, barbie language means backside.
Me: Are you like high? What shows have you been watching?
Kirsten: Ariel! Look, Ursula says "Barbie language". *shows me the clip*
Me: Ohhh, it's BODY language, not barbie language and it doesn't mean backside.
Kirsten: Body language means shake your backside?
Me: Um, no. Sort of. Wow, this is difficult to explain. Body language means you're talking with your body instead of words. So it can be shaking your backside or other things like eating or sleeping.
Kirsten: *looks confused* I think never mind lah.