Yesterday was Kirsten's first birthday bash and as first birthday bashes go, this went splendidly. The fact that we only sent out invites 3 days prior notwithstanding, we had all the ingredients necessary for a party – food, family, friends and cake. And also balloons, lots and lots of balloons. (thanks Kev and Anne!)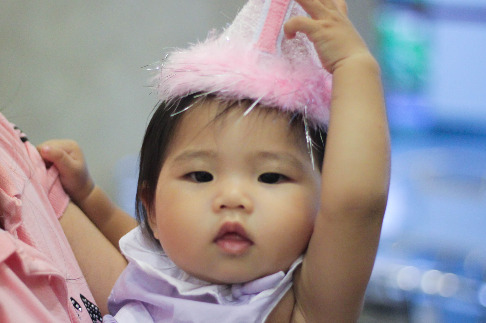 Baby girl wasn't entirely sure what the commotion was all about, like "why are all these people making me wear stupid prickly hats, it's making my ears itch eww eww eww."
She's in a no-headgear phase now and no amount of cajoling and bribery will make her put anything on her head. I try to make her wear these pretty headbands with giant flowers to draw attention away from her noticeably sparse hair and she yanks them off with a flourish every single time. The noggin is sacred, y'all.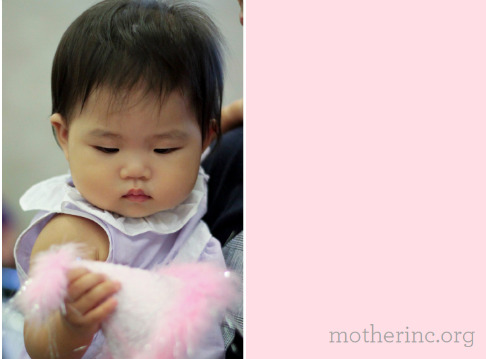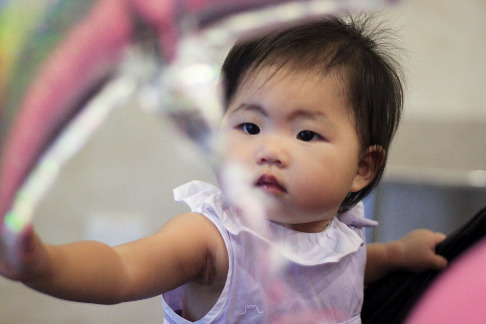 And of course, miniature parties are never complete without miniature-sized friends, because it would just be a bunch of old fogeys rocking out to pink and purple balloons, which is just kind of creepy.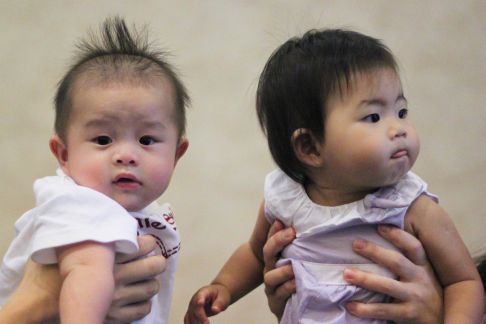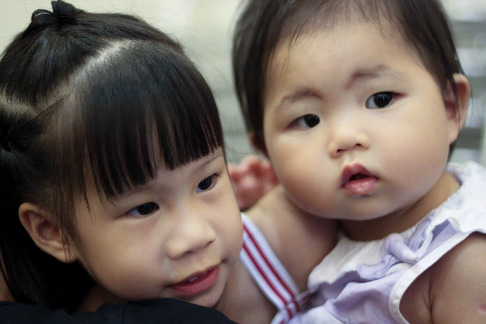 Tru was down with another bout of the flu, which left him pretty stoned the whole time but he was a real trooper, shuffling around distributing his precious collection of sesame street friends. Towards the end, he was all maxed out and he started telling everyone to go home like "Bye everyone, thank you for coming, see you soon, Truett very tired." It was both very impressive and mortifying at the same time.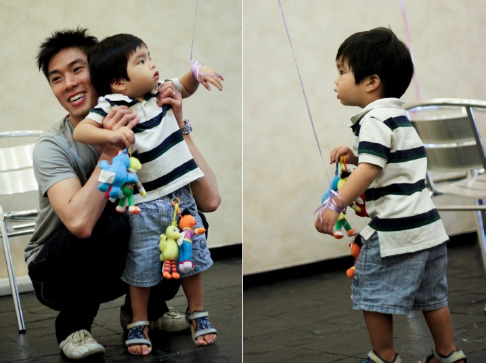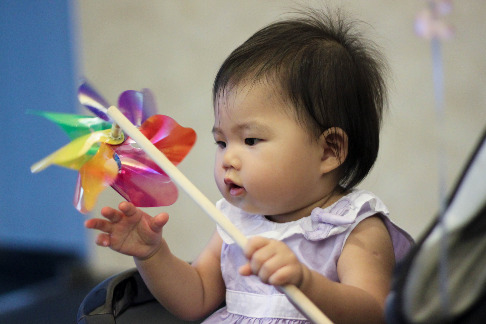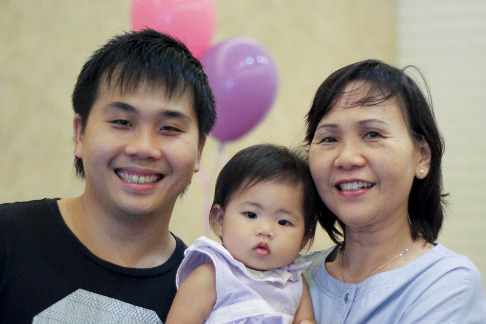 At first we thought of ordering one of those 3D cakes with castles and princess figurines but we figured that we will be having plenty of those soon enough, when the kids are old enough to want one. And since we have a weakness for this awesome home-baked chocolate-banana cake, we went and ordered a 2kg version, hoping that we would have leftovers for breakfast today but no, it was totally wiped out within minutes.
You know I don't usually plug a lot of stuff here but this cake, you seriously want to try. Go check it out, she does the most wicked cakes ever, with the perfect combination of rich, chocolatey goodness without being an overkill. Sometimes, I plan events just to have an excuse to have more cake. And I'm not even kidding.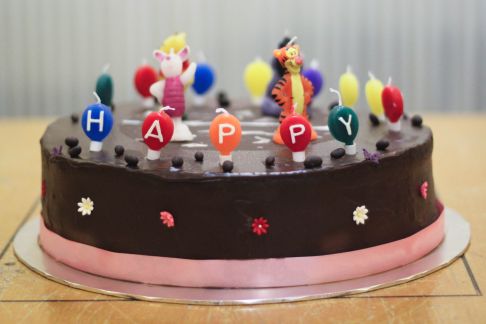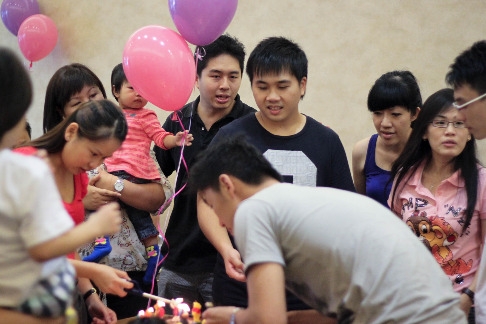 Best part was, both kids were so exhausted they went home and collapsed into bed at 7.30. Now that's what I call a successful party.