Princess Dreams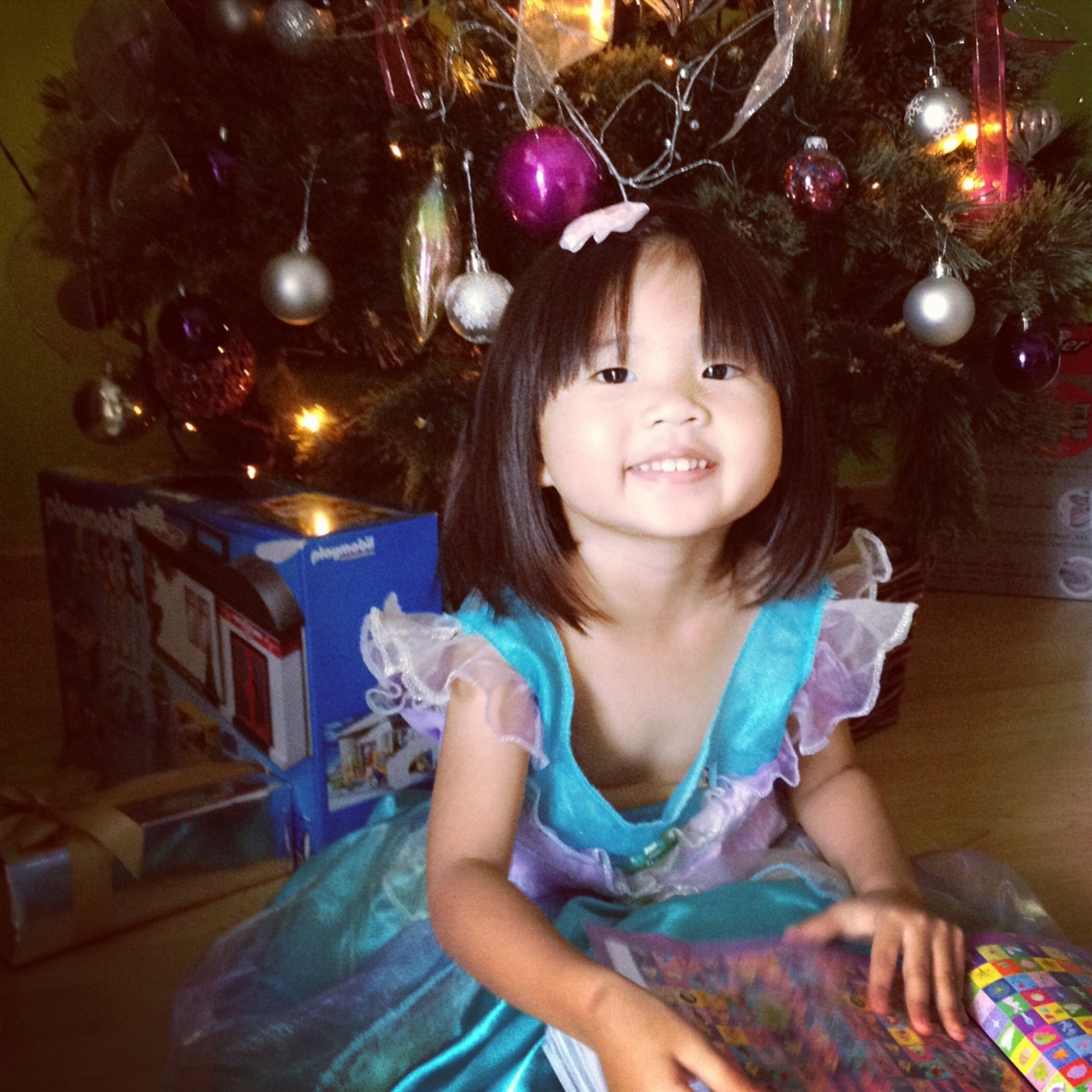 We got Kirsten an Ariel princess dress for Christmas this year and she's been wearing it for 2 days straight even though it's a little too big for her. We found her watching The Little Mermaid on the iPad and belting out the tunes with way too much gusto, looking more pleased than we've ever seen her. I think it's safe to say that all her dreams have come true this Christmas.
Skater Boy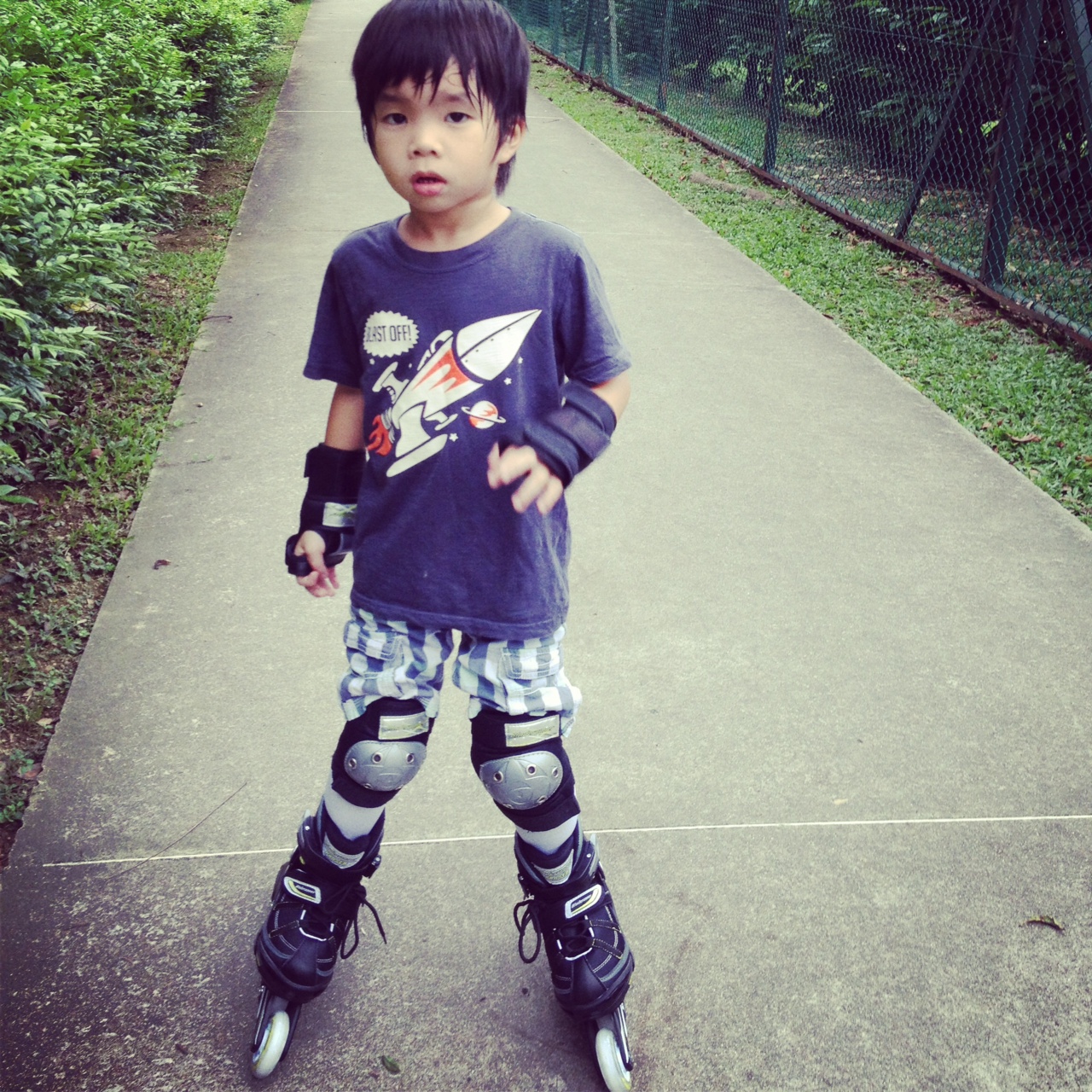 Truett's favorite gift this year? Spanking new skates from Grandma. His determination to master this is astounding. I think he's fallen down over a hundred times in 2 days but he's already managed to move from point to point unassisted.
I couldn't help showing off a little so I whizzed past him on my blades and he was visibly impressed, like "wow, mommy can go really fast…" Hey, I'm milking my coolness factor points while they last.
Along for the Ride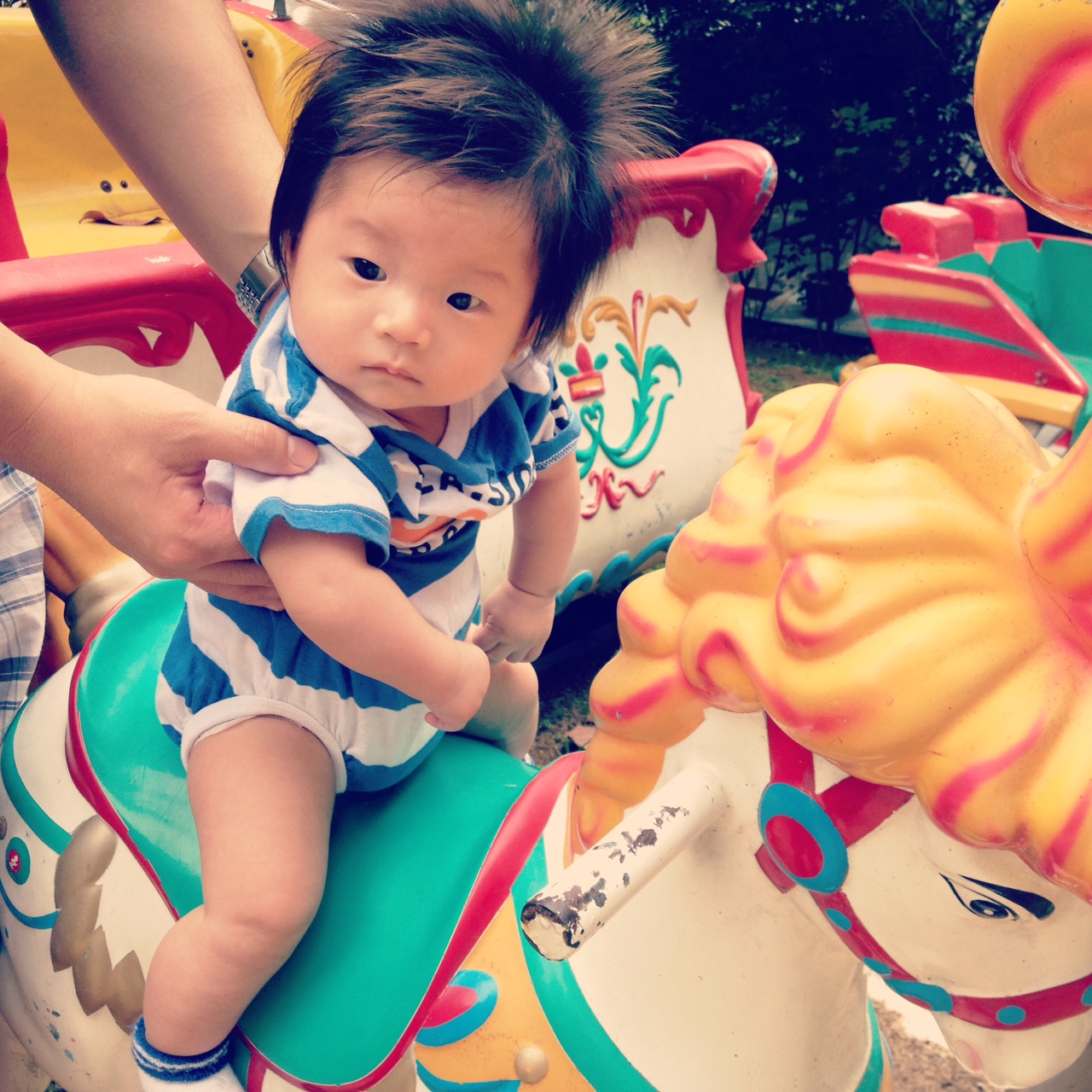 Baby Finn still doesn't quite understand the awesomeness that is Christmas so he's just being his usual ridiculously good-looking self and soaking up all the attention he's getting from everyone during all our Christmas parties.
How was your Christmas?