With the World Cup finally over, the spotlight is now on the big money transfers as clubs make their move for superstars to bolster their chance at silverware next season. I hear Liverpool fans are celebrating the capture of Joe Cole (aka tightpants) and Barcelona, they've added David Villa and Adriano to their scary list of big names.
On the home front, a little birdie tells me that Ferguson has his sights set on German captain Philip Lahm (nice!) to fill that problematic right back position. I am also still keeping my fingers crossed for Buffon, Ozil and Torres (just imagine a Rooney-Torres combo up front, oh sweet dreams are made of these)
Meanwhile, Arsenal, with Wenger's ridiculous youth policy, are planning to lower their squad's average age to 5. As a Mother, Inc exclusive, I'm pleased to announce their latest star signing, Truett Kao, who will be filling the boots of Barcelona-bound captain, Cesc Fabregas.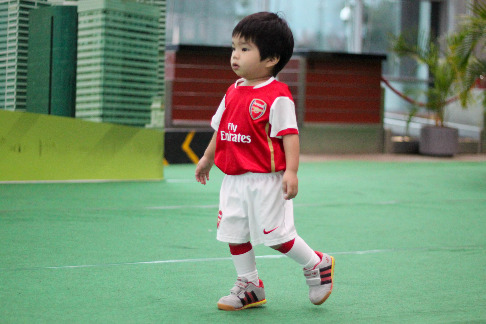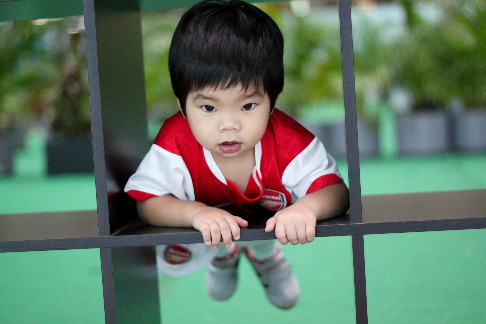 Thanks to my *contacts*, I've managed to score an interview with the hottest young thing in the footballing world.
***
Mother, Inc: I think the biggest question on everyone's minds right now is why Arsenal, when there are so many teams to choose from?
Truett: Jersey soft soft. Truett like red color.
Mother, Inc: I think you're forgetting that Manchester United is a nicer shade of red, but I guess you can't argue with the soft bit. So what do you think of the Fabregas debacle? You think he's going to stay or go?
Truett: GO KAI KAI!! Let's go feed the fish!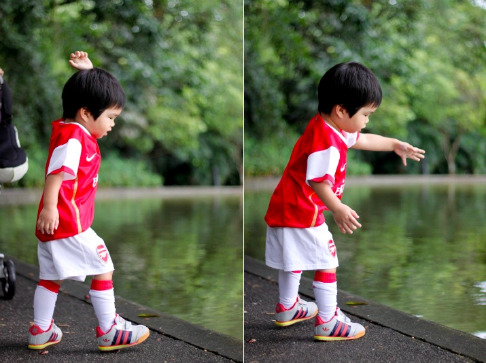 Mother, Inc: That's a nice strong throw you got there. Is that part of your daily training regime? Any fancy footwork to share with your fans?
Truett: Truett kick the ball… GOALLLL COMEON!!!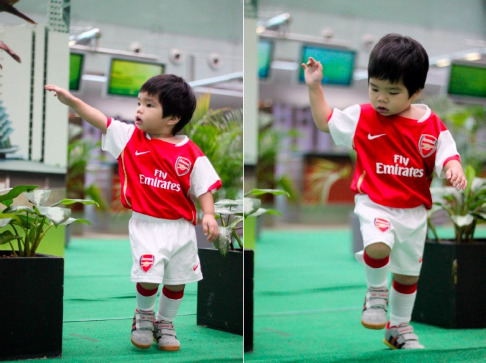 Mother, Inc: Oh, that simple aye? So what else do you like to do when you're not kicking a ball around or busy feeding fish?
Truett: Sit train! Mommy can go sit train please, please?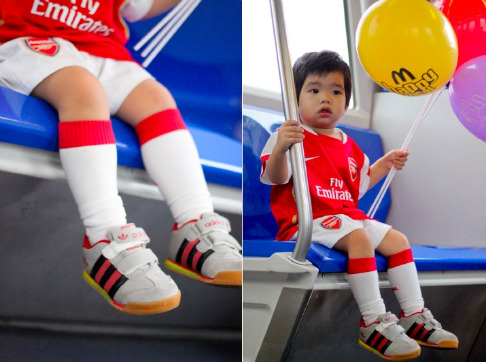 Mother, Inc: Why yes, yes we can. But just 2 rounds and you go back to doing laps. And we also have to work on your choice of teams, I think we can start with getting you the latest Manchester United jersey, its quite soft as well.