I've had the most massive backaches for a really long time now. I don't know if it's caused by the 9 months of pregnancy (x 3) or the 30 hours of labor or 5 years of carrying the kids but one thing's for sure – my back these days is like a giant knot made up of a hundred smaller knots. Honestly, neck and shoulder aches have been my constant companion for so long that I can't remember a time when my back didn't hurt. Even after I go for the best massages from those deadly Chinese sinsehs, the relief lasts for at most a day before the aches come right back again. Total bummer.
Which is why last week, when the OSIM folks asked me if I wanted to give the new uAngel massage chair a spin, I was really quite enthusiastic about it. In fact, I might have immediately fantasized about vegetating on my shiny new toy and having all the tension slowly massaged out of my knotted muscles multiple times a day. And then some.
On Monday, I got a special delivery and  *squeeeeal* I AM IN LOVE.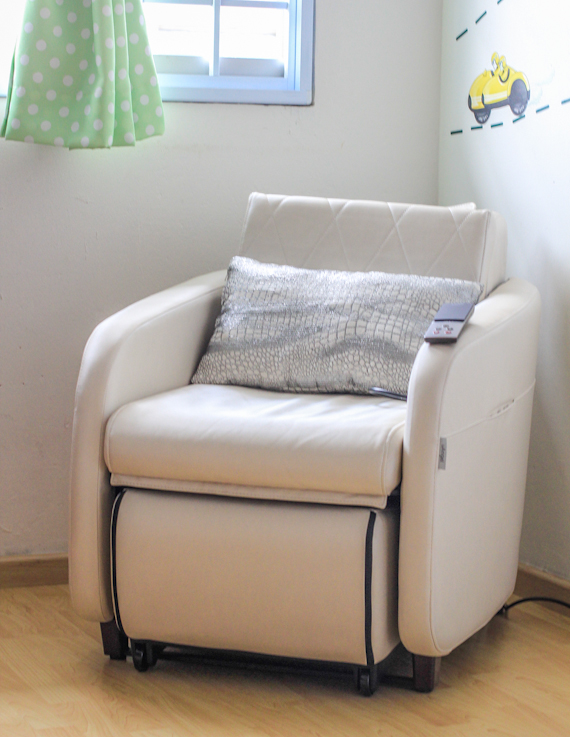 Okay, you guys know I hardly ever squeal right? I'm not much of the squealing sort but if there's anything that deserves some proper squealing, this is it.
Let me get straight to the point – first of all, the massages. When I sat down on the plush leather for my first massage, the English language failed me so I looked at the husband and said "WAH SEH…SHIOKNESS." Which is perhaps the best way to describe the enjoyment I derive from the intense squeeze and knead massaging. It comes with 5 different modes for me to customize the intensity and massaging motions for my neck, shoulders, back, and legs.
This is now the special boss chair I head to the moment I wake up, before I go to bed, after lunch, in the afternoon…you get the idea.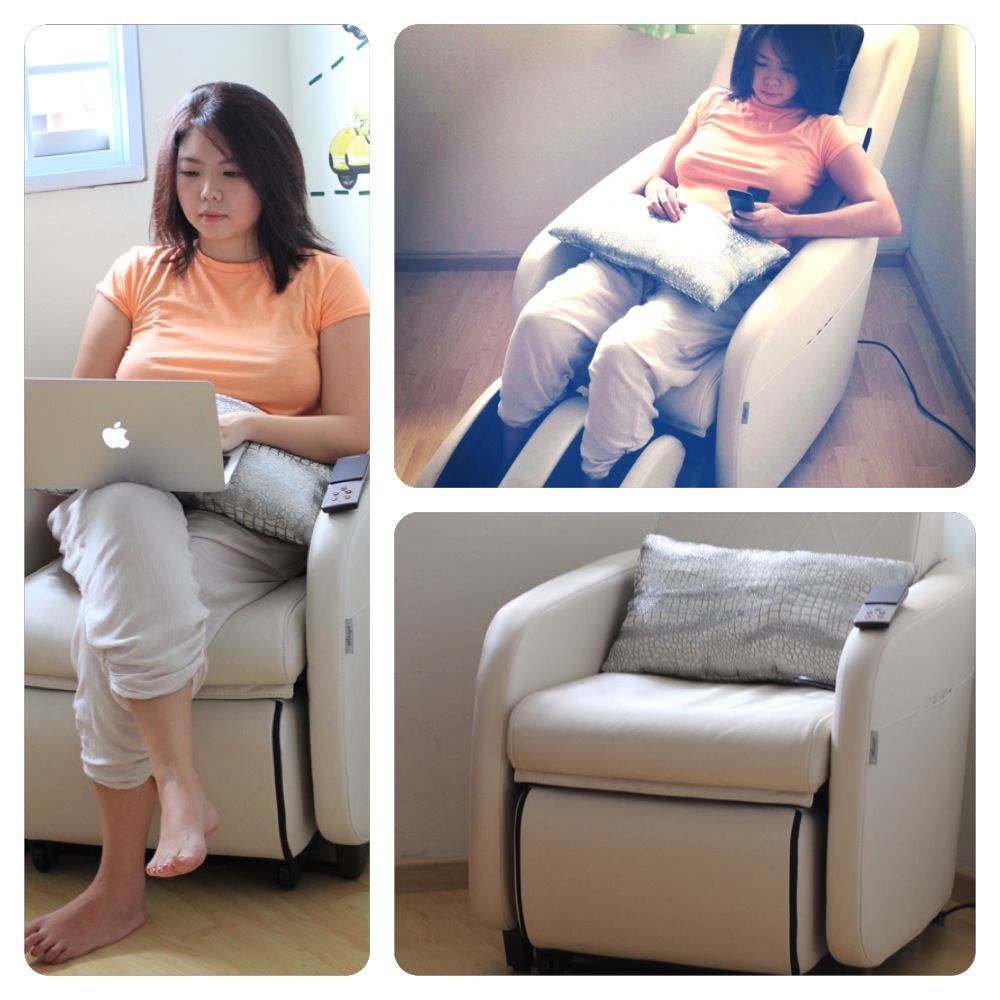 The other great thing about the uAngel is that while it comes with the features of a full-sized massage chair, it also has the ability to transform into a stylish compact little sofa.
How compact, you ask? To be precise, it measures only 70cm (width) by 86cm (depth) in sofa mode, which makes it an excellent space-saving option for homes that don't have the luxury of space to fit a ginormous massage chair. When you need a massage, just touch a button and it transforms into a massage recliner. And when you don't, it transforms right back with another touch of a button.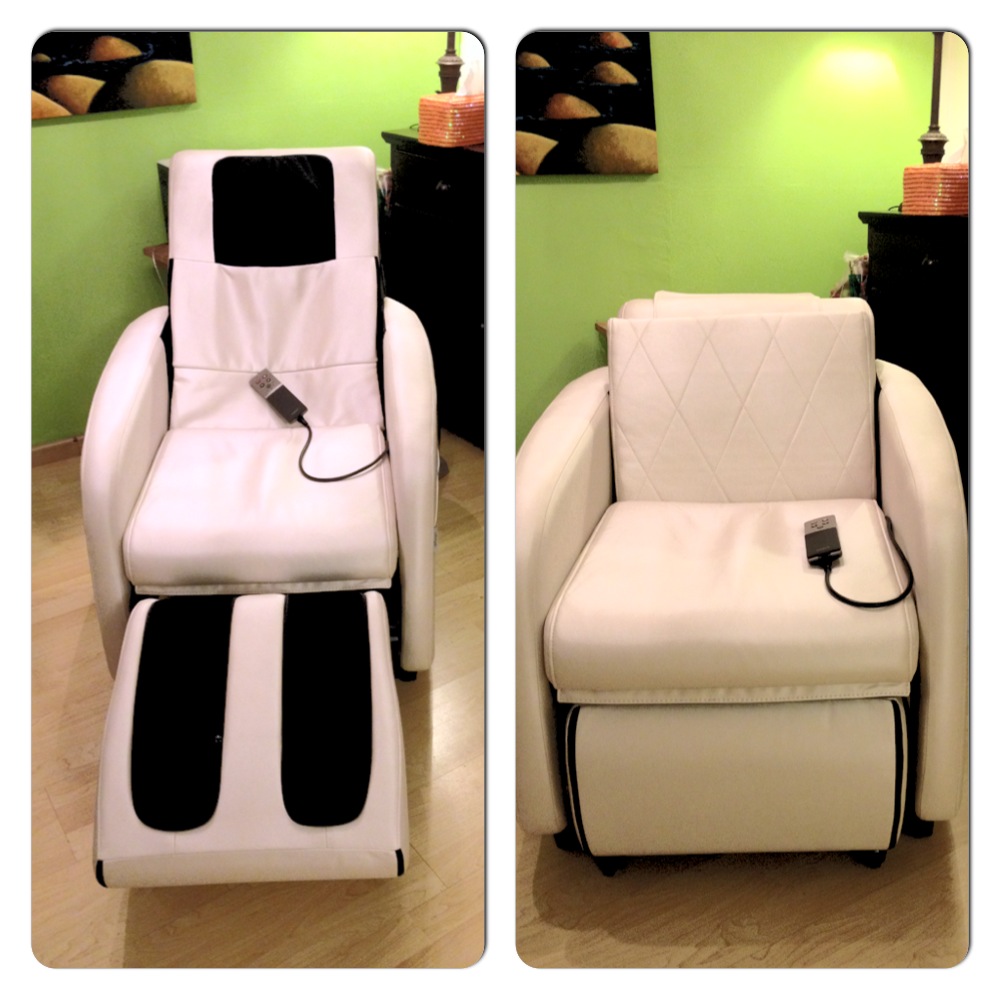 As an added bonus, the shiny upholstery is easy to clean and even the kids love it because it's the perfect size for their cosy reading corner.
One more thing, OSIM is one of the sponsors for this year's Cold Storage Kids Run, which will be held on 19 May. The kids had a great time at last year's run and they're really excited to take part in the run this year. Who knows, we might even trade run partners. More on that soon!
*From now to 19 April, OSIM is having a Dress Up as Angel Facebook Photo Contest! To participate, just snap a photo of you as an Angel and submit via the OSIM Singapore Facebook Page.