I didn't think I'd be the sort but turns out, I love redecorating. Seeing how much time I spend at home, it's nice to give the place a little makeover every now and then. Plus there's that whole Barney Stinson philosophy of how New Is Always Better. With which I wholeheartedly concur.
Once in a while, I'll make the husband move the furniture around just for kicks. He says the cabinet looks exactly the same 5 inches to the left but the man obviously knows nothing about fengshui. Which is admittedly more than I do, but I make up for it by throwing in random words like chi and earth energy.
And it irritates him the most when I make him shift everything back to its original spot because the new layout looks terrible.
Last week, I had a bit of fun redecorating the kids' room with new wall decals. Alma from Pinnacle Wall Arts sent over a whole bunch of premium quality wall stickers called wallcandy arts. They were so pretty that baby girl was all "I like this one and this one and this one and this one…"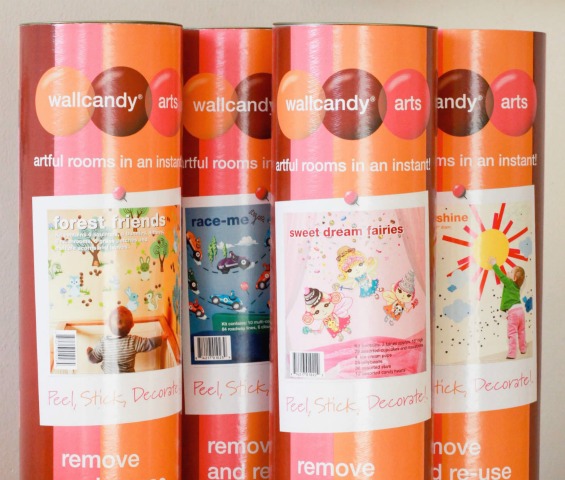 We had a hard time picking out the ones we wanted to put up but we finally settled on Forest Friends for Kirsten and Race Me for Tru. It took me almost a full hour to get the stickers just right but so worth it because the end result was gorgeous.
It's like the forest animals are having a party around the row of pictures (which I'm supposed to replace with pictures of my kids – I'm still choosing which ones to put up). And the race cars were placed above Tru's fire engine bed for thematic unity.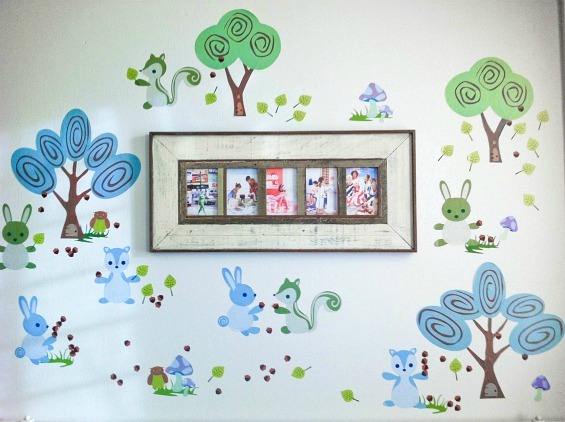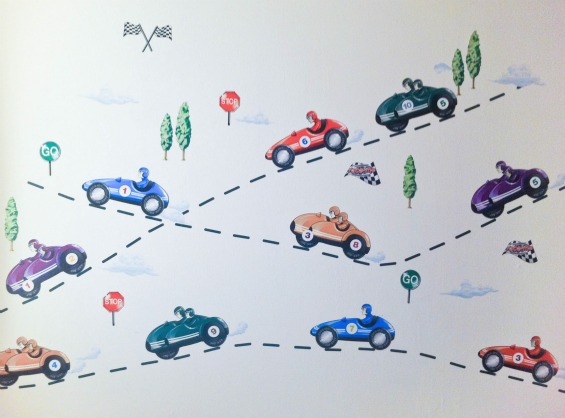 It's a brilliant concept – high quality removable wall stickers that can be repositioned as many times as I wanted without losing its stickiness. I could create a new scene and story with the wall stickers and it was totally hassle free. Just peel and re-paste.
The husband is happy too because me moving stickers around whenever I get bitten by the redecorating bug means less furniture moving for him.
The stickers are also pretty hardy. The kids had a great time peeling them off, scrunching them into little balls and asking me to put them back again. Kirsten pasted an acorn on her nose and went around saying "see I'm a qui-wel, so pretty." I think she meant squirrel but yes princess, SO PRETTY.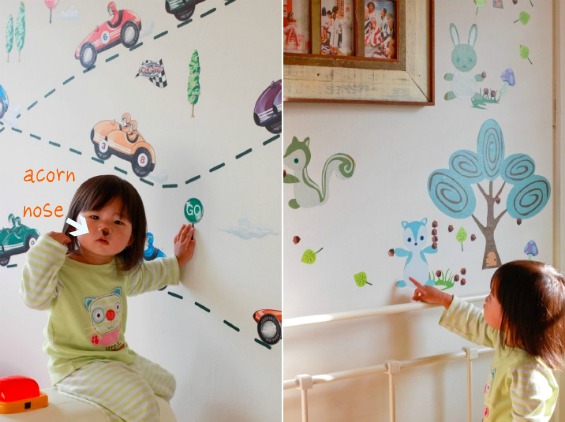 Ok, giveaway time! Pinnacle Wall Arts will be giving away a set of My Sunshine and Sweet Dream Fairies to 2 readers. Just leave a comment below on which part of your home you love best. Contest closes on midnight, Sunday 31 July and 2 winners will be selected randomly.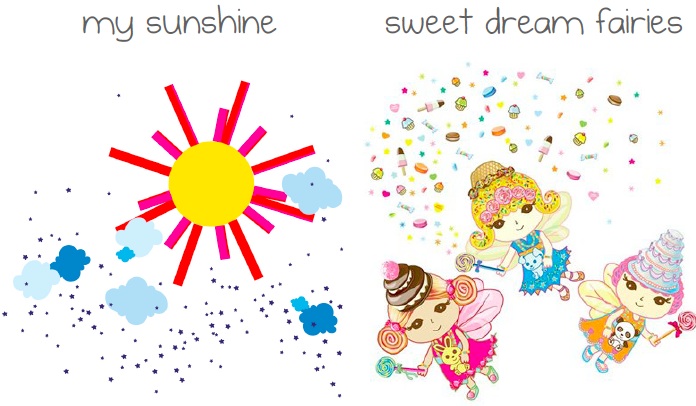 Also, go check out their lovely range of wall stickers, wall decals and wall murals. You'll get a 15% discount by keying in the code motherinc upon checkout. This code has no limit or no expiry date so shop away!
UPDATED: Congrats to Shan (comment 24) for winning My Sunshine and pm_babe (comment 14)  for winning Sweet Dream Fairies! I'll be contacting you for delivery details shortly. Enjoy your new wall decals!
After removing all the non-entries, there were 59 entries for the contest.
Thanks for sharing the favorite corners of your home, I loved reading every single one.