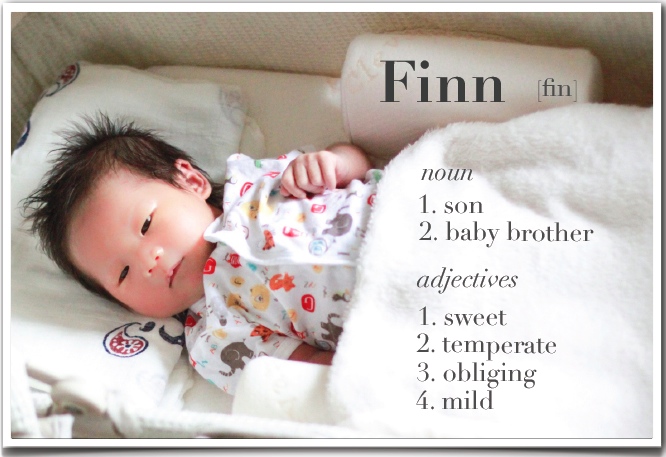 Having a new baby is very much like getting to know someone for the first time.
Just because a baby came out of your uterus is no guarantee that you'll hit it off – it still takes time to get to know them, understand their temperament, figure out their preferences and manage their quirks.
I'm not sure if it's a third kid syndrome, but Finn is by far the easiest, sweetest, most obliging baby I've had. Which is not to say that the other two were little terrors, they were just a little more um, demanding. Ok, Truett was quite a feisty, restless baby who didn't believe in sitting still or playing quietly by himself. He didn't care much for sleeping either.
So far, Finn has been the complete opposite. He cries only when he's hungry or in a lot of discomfort and even then, it sounds less like a scream and more like the low hum of a Ferrari's acceleration.
"Reeooowww"
"Rrrrrreeooowww"
*pause*
"Reeooowww…"
*falls asleep from the exhaustion of like 3 consecutive yells*
When he's awake, he spends a lot of time looking around quietly. He enjoys hanging around his siblings and doesn't fuss when they're a little over-enthusiastic with their affections. Even when he was ill, he'd struggle to breathe on his own for several minutes before screaming.
3 weeks with this kid and he's already stolen my heart.