Of all the things I thought I'd google, I didn't think it's ever be "HELP, MY BABY IS TURNING INTO A CAT."
And not just any cat, but Maru, the legendary cat in a box.
How did this happen? I do not know. This baby woke up one day and decided that the meaning of life can be found in cardboard boxes. Or something. And I'm turning into a crazy box collector lady just so that he can sit in them.
Finn's motto in life these days is ""Is that a box??? Why, I must be in it!" I guess if one must have a motto, that's a pretty good one to have. 
Round 1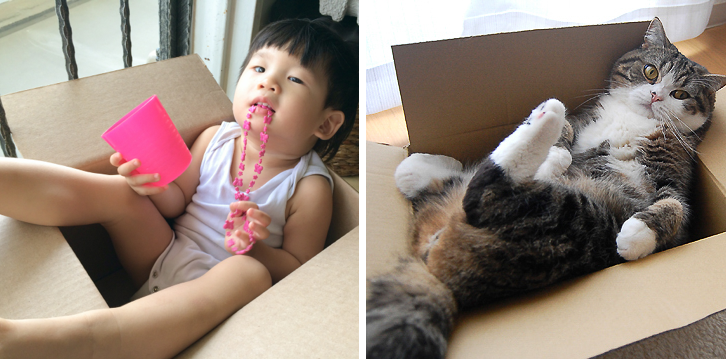 ***
Round 2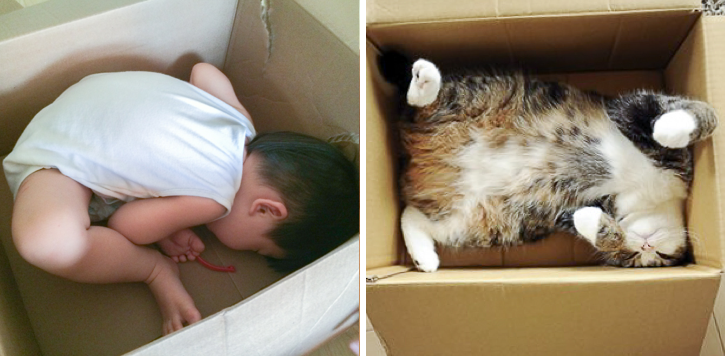 ***
Round 3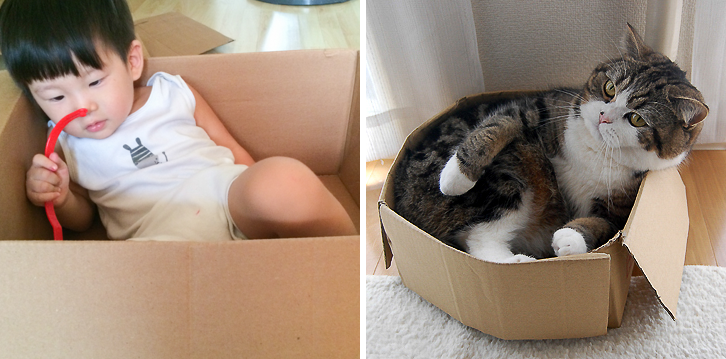 ***
Round 4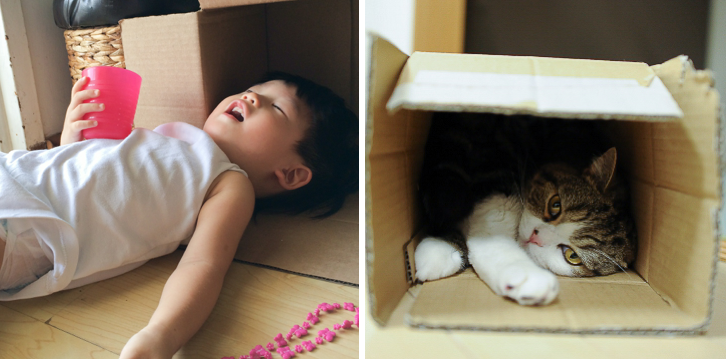 The End