Yesterday the kids had their first magazine photo shoot. It's going to be for an article in an upcoming issue of Young Parents featuring the husband's special superdad abilities and they wanted a picture of him with the kids. I was just the extra on set fetching gummies for the kids; nobody cares about mommies anymore.
But I jest. I'm happy to be the runner because you know how awkward I am in front of the camera.
I watched baby girl as she was doing her make up and my heart melted into a giant gloopy mush. She sat there absolutely still and looking so awfully proud to be a big girl as the make up artist swirled her brushes and powdered her nose.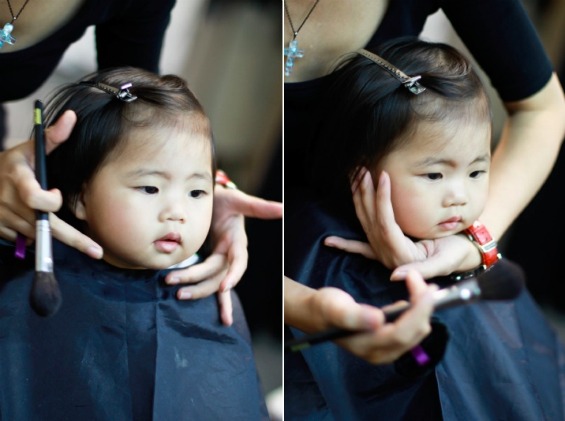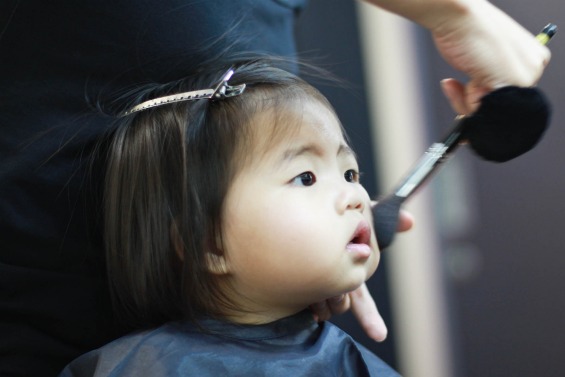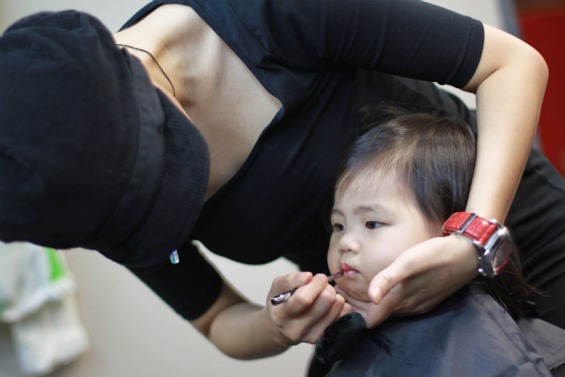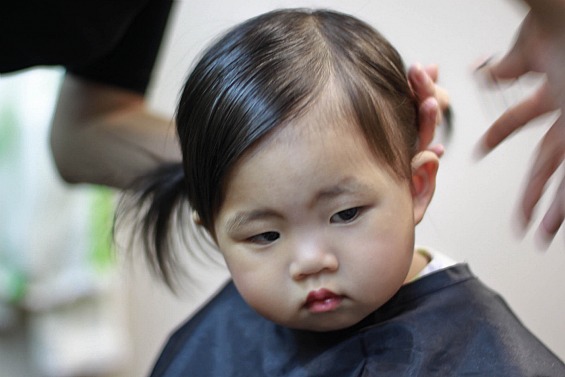 She saw me fiddling with the pictures last night and said "aiyo SO PRETTY!" with a shy little smile. This girl has a way with my heart.
Also, if you're interested, here's a look at what went on behind the scenes of the photo shoot.