Yesterday must have been some sort of record – we went to 3 parks in a day with all 3 kids.
It was one of those Sundays where we had no plans and instead of wasting away a perfectly beautiful day feeling sluggish at home, we decided to put on our exploring boots (also known as flip flops) and declare it a park day.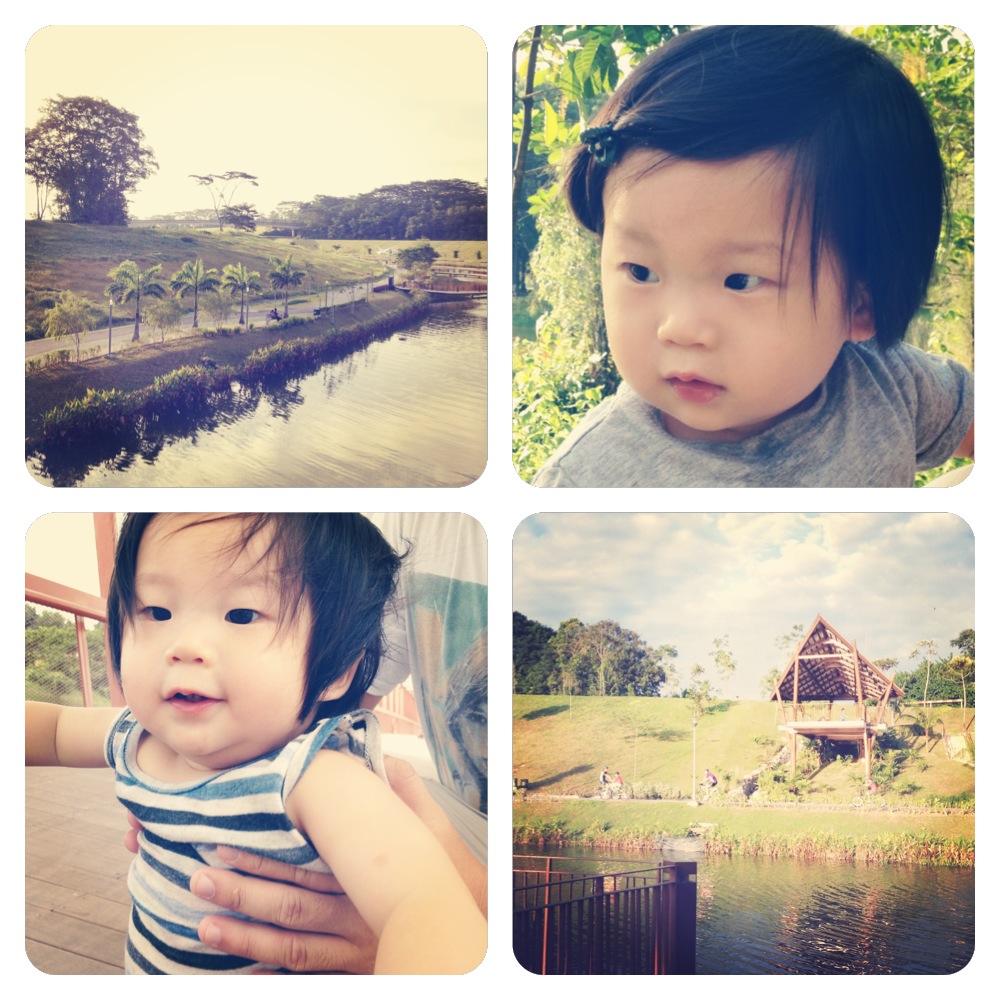 The husband recently started going for runs at this little park place near Lorong Halus and he's been raving about it so that was our first stop. It was indeed quite a gem. Pretty landscaping, lots of space for the kids to explore and relatively empty, the best sort of place for a Sunday morning stroll.
Actually, we were doing most of the strolling while Truett and Kirsten took off on their Striders. It was the first time Finn saw them ride their balance bikes and he was so intrigued by how fast they were whizzing past. He decided that being in my arms wasn't fast enough for his liking so he made me put him down on the floor to chase them on his own. Which might have been a good plan had he learnt how to run but his only method of getting around at this point was on his hands and knees so I have to say that it didn't work out very well at all.
On retrospect, I probably wouldn't have done this with Truett but that's the thing about having a third kid. By now, we're like "you know what, go for it" so yes, that is my baby you see crawling furiously on the boardwalk. A boardwalk filled with…ok I don't even want to think about it.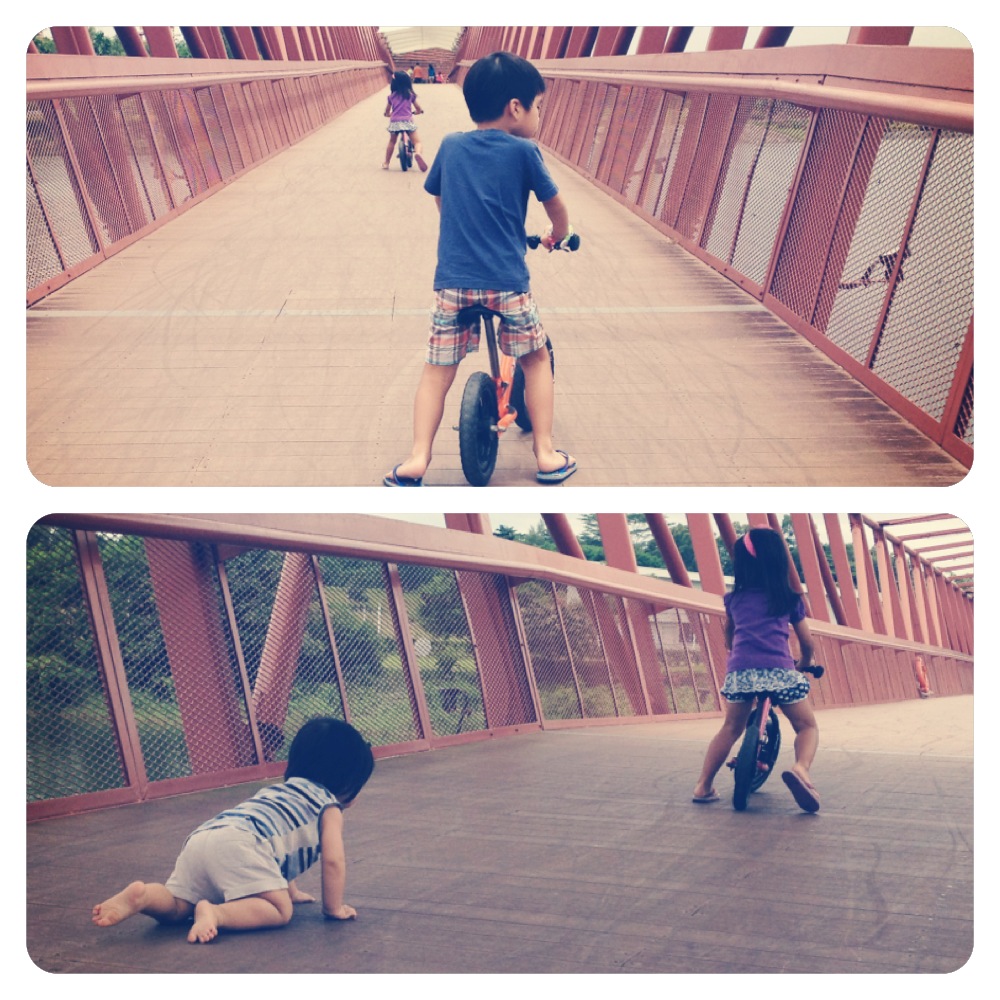 We would have stayed longer but it got too hot and Finn was starting to get into that tired-kind-of-cranky zone so we went back home for him to take a nap before heading out to Punggol Park and finally wrapping up the day at Punggol Waterway.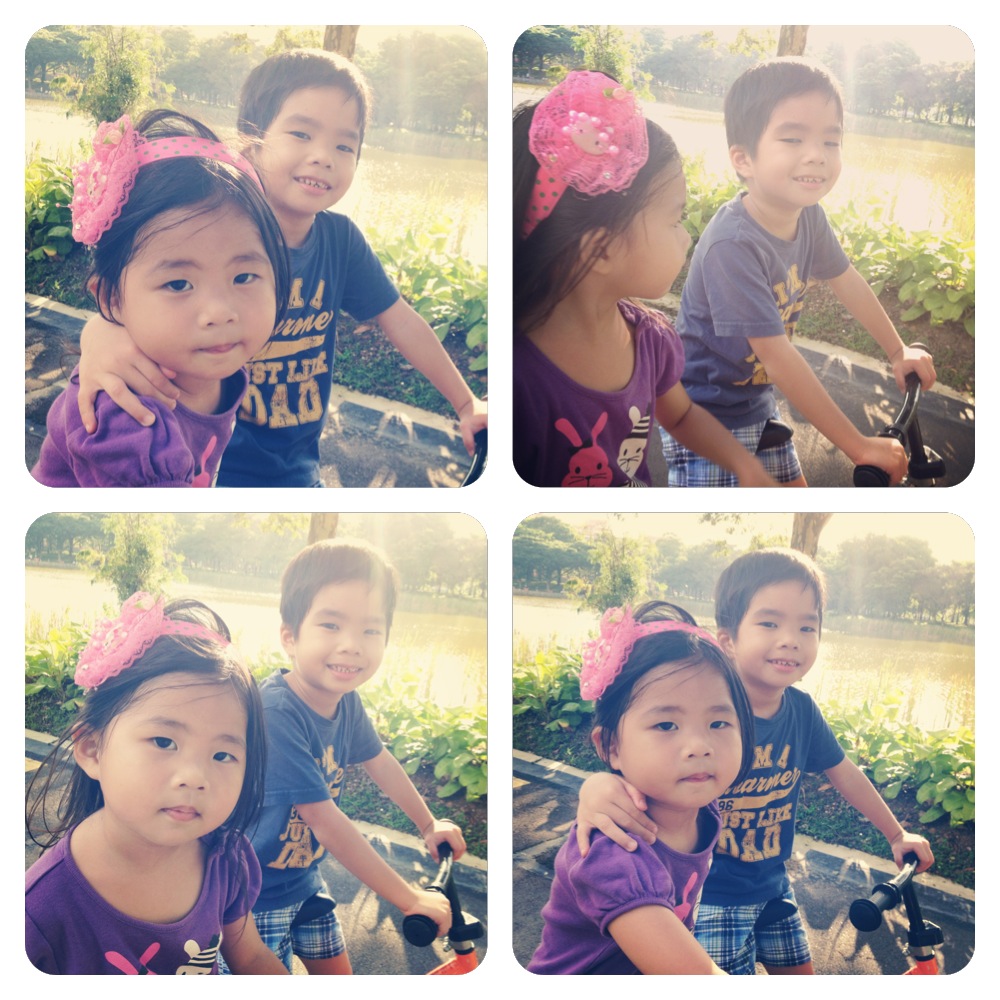 Truett is such a sweetheart. He'll scoot off on his bike for a little bit and every few minutes, circle back to give Finn a hug and a kiss. After a few rounds, baby Finn was like "ok ok, enough…" But I think he secretly loves it. He looks at Tru with so much big brother admiration it makes my heart get all kinds of mushy.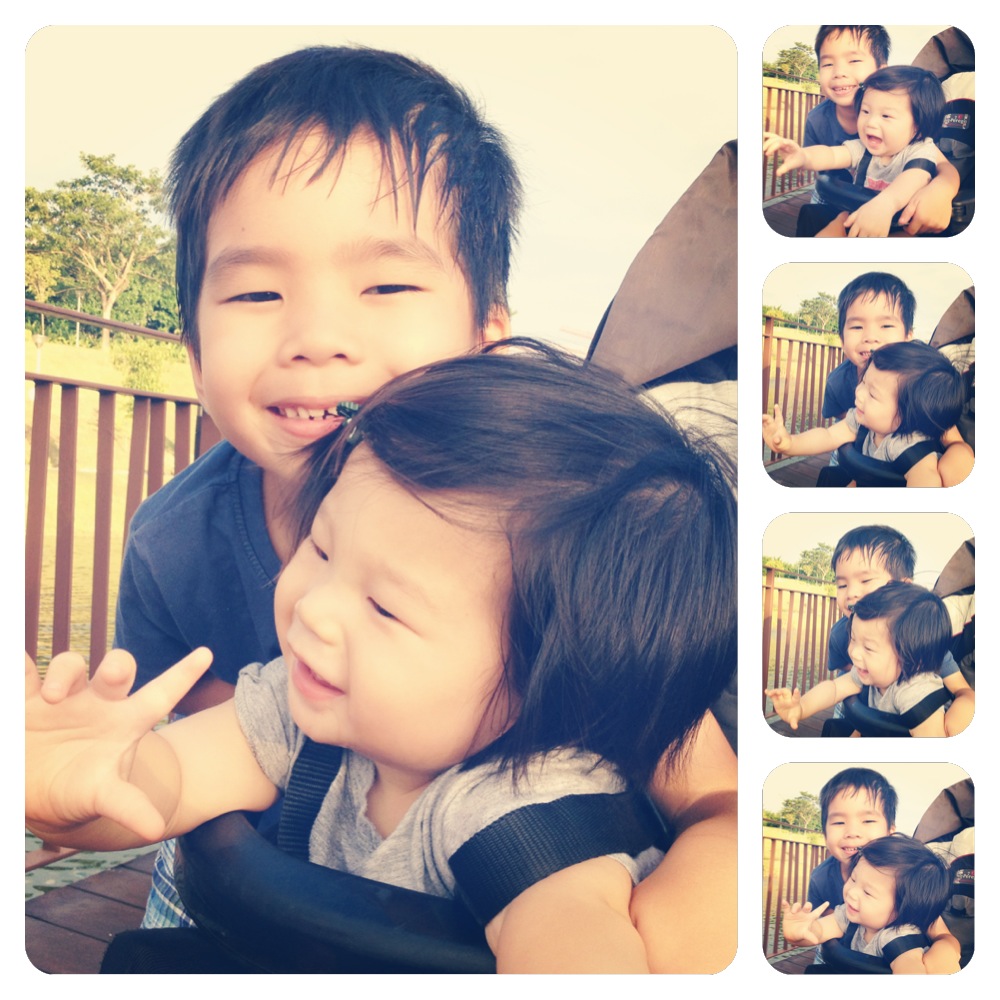 It was so nice just taking it easy and hanging out with the kids like this. Nothing spectacular but wow it was a really fun day with these 3 really fun tiny people.
I'm grateful for my fun life.