So we were at Resorts World's Festive Hotel for the last 2 days thanks to my mom and my sis who's back in Singapore for 2 weeks. She wanted to spend some time with the kids and bring them to Universal Studios before she heads back to Melbourne tonight.
While we were driving down to check in on Tuesday, Truett turned to me and said "It's an AWESOME day today, mommy!"
The boy's got enthusiasm – I like.
He was right too, because the room was nice and the pool area was even nicer. There was a kid's play area, a decently-sized pool and a row of gazebos with cushioned sofas for the non-swimming, pregnant people like me to sit and surf the net while the kids went crazy. And for 2 days, their diet consisted of 80% potato chips and 15% sodas and 5% actual food.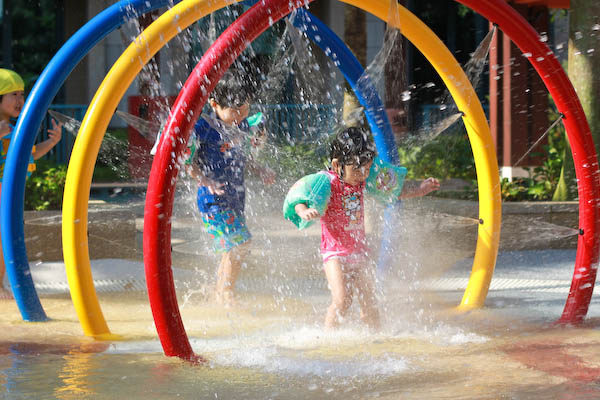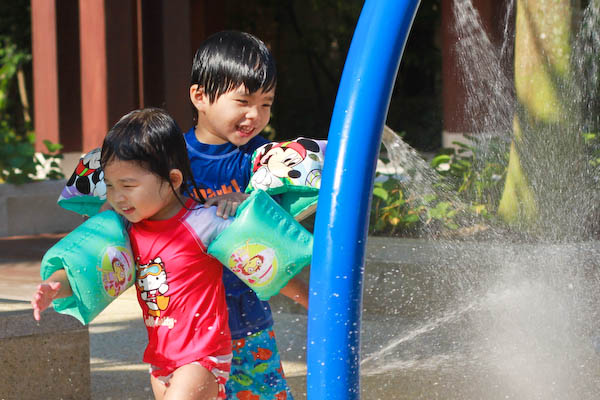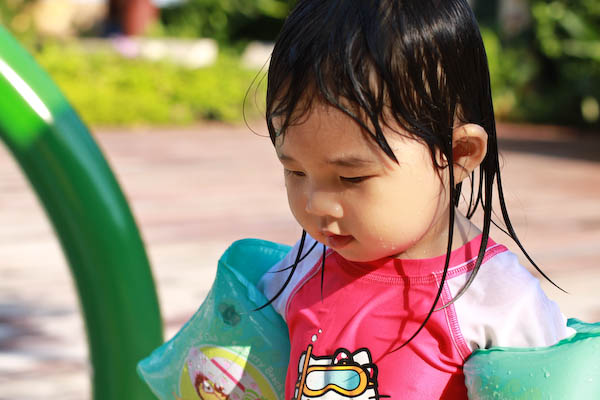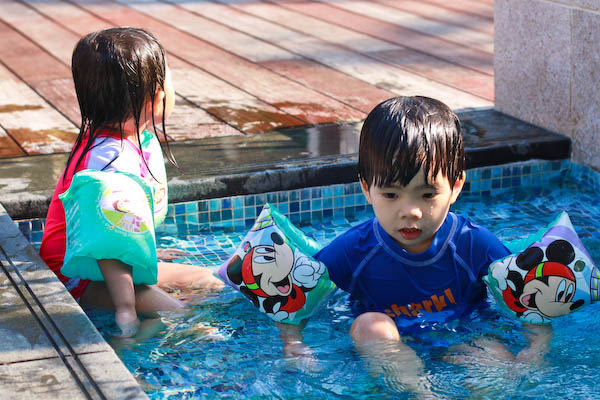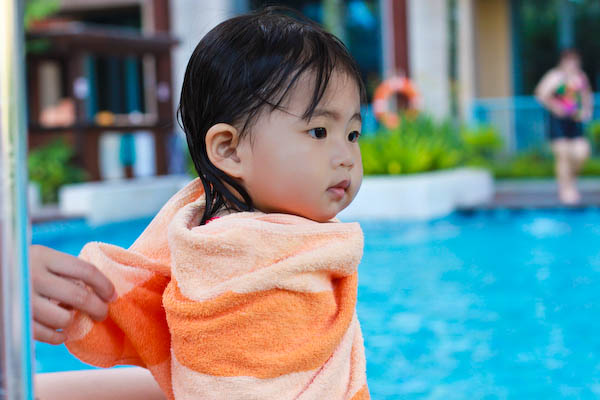 We spent the day at Universal Studios yesterday but it was sort of a bummer because it started to pour just as we got to the Shrek World. We took shelter at one of the food places hoping the rain would stop but it didn't so we did the next best thing and got ponchos.
Here's one with all the girls suited up. Yes, I am aware of how ridiculous it looks, but we were dry and happy.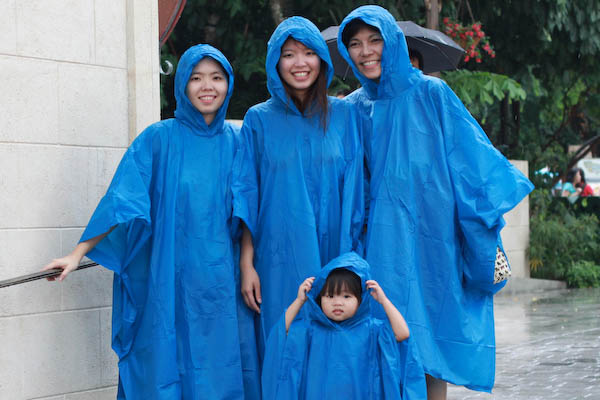 Unfortunately, the husband came down with a massive food poisoning and he spent the day curled up and groaning at one of the tables at Jurassic Park while Tru went for the big boy rides with my sister.
Kirsten, who's too short for anything other than the baby rides, made me go on the carousel 10 times. Which is not an exaggeration because I counted and by the tenth round, I was ready to fall out of my giraffe from boredom. She refused to admit it but I think she was bored too because towards the end, this was how she looked.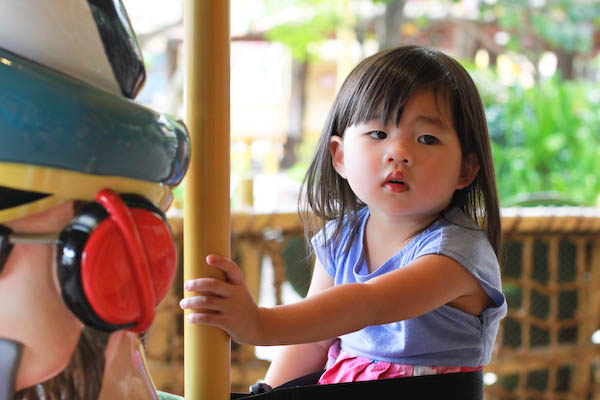 We didn't manage to see any mascots except for this um, I honestly don't know what to call it. The costume was bizarre but it was at least colorful, I guess, so points for that.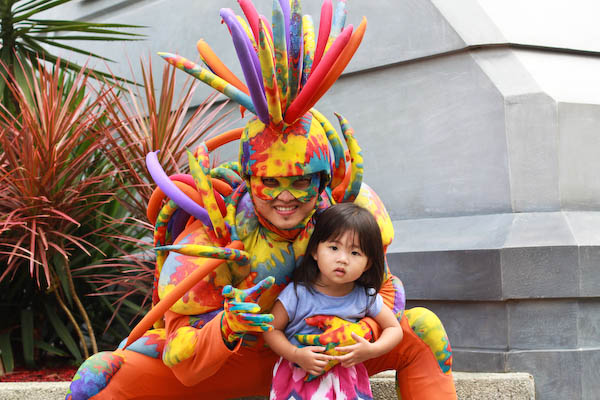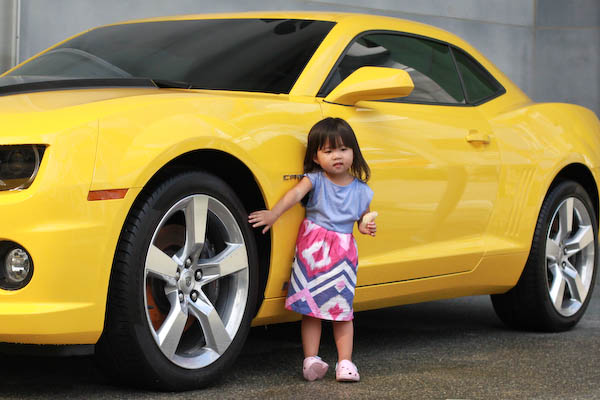 All in all, Tru was right, it was an awesome time.