Part of my National Education curriculum involves bringing the kids down to Changi Airport's Terminal 3 to do woodblock coloring. There's this corner with paper, crayons and woodblocks carved out with semi-patriotic expressions of art. Like a picture of the Merlion (which can also double up as a science lesson about crossbreeding lions and mermaids) and one of the Vanda Miss Joaquim, our national flower.
While they color, I get to teach them about our unique cultural heritage.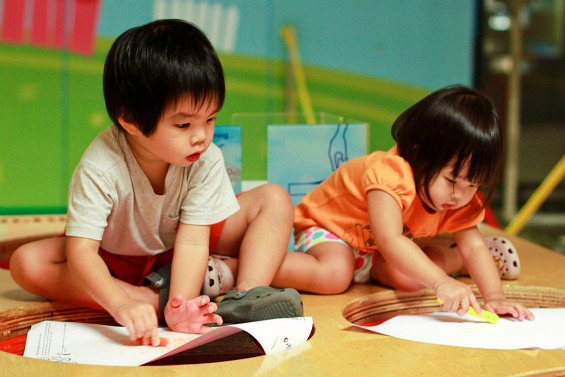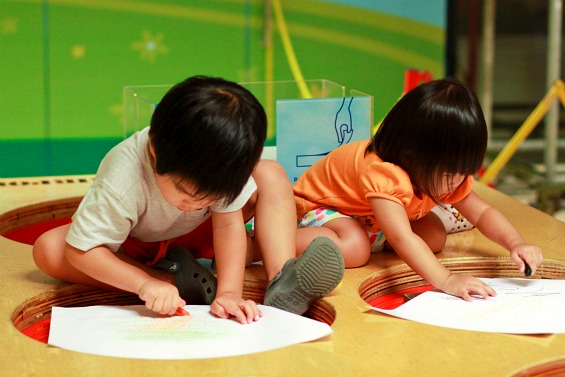 It would have been more patriotic if not for some random pictures of coffee. I was trying to figure out how coffee was representative of our Singapore culture seeing that we don't actually produce any. I suppose we drink a lot of coffee, but that's probably less of a Singaporean thing and more of a Starbucks thing.
Speaking of, we should probably have a iconic national drink. Wait, we do have that awful Singapore Sling. We should definitely trash that and make it the Milo Dinosaur instead. That's an intensely badass drink. In fact, I'm going to make myself one right now.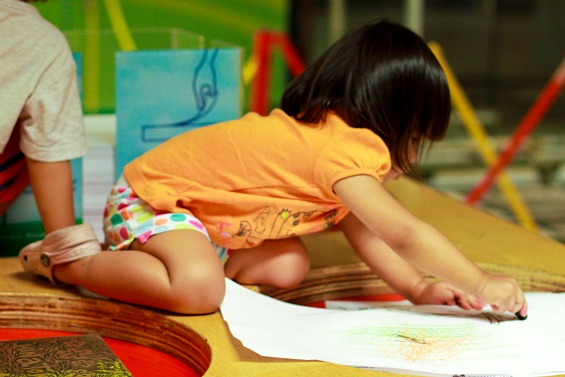 Happy Monday!