Space captains Truett & Kirsten reporting for duty at the Intrepid, y'all!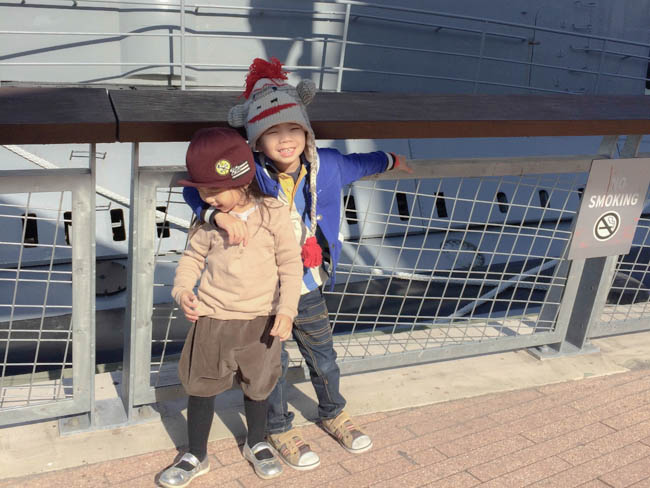 Checking out the Intrepid Sea, Air & Space Museum was one of the final things we did in The Big Apple and boy was it a fine way to spend a lovely NYC afternoon.
Especially if you're a space geek like Tru.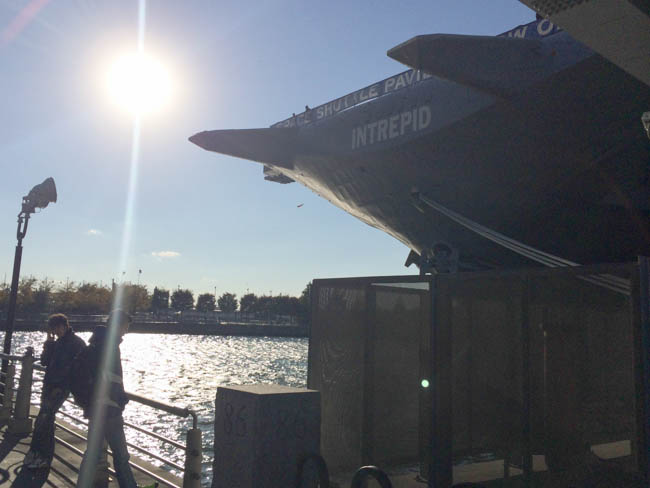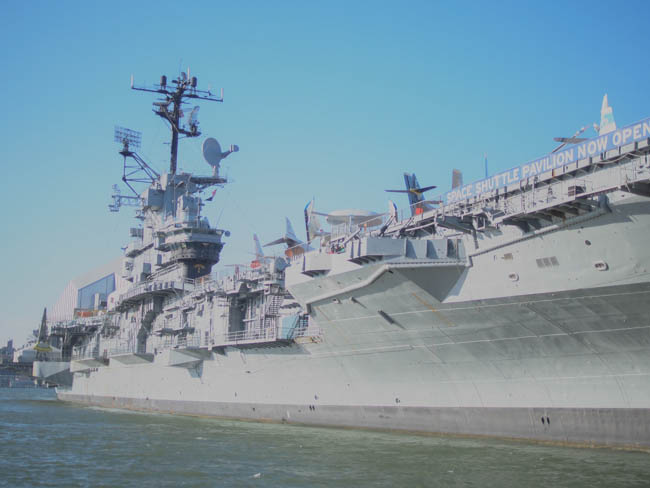 My son is obsessed with all things related to fighter jets and space travel so this was a huge treat for him. An entire museum dedicated to sea, air and space vehicles??!! He got up to see the row of super rad fighter jets set against the gorgeous Manhattan skyline and almost fainted from happiness.
Jets with missiles, jets of all shapes and colors, jets with huge propellors! And copters too!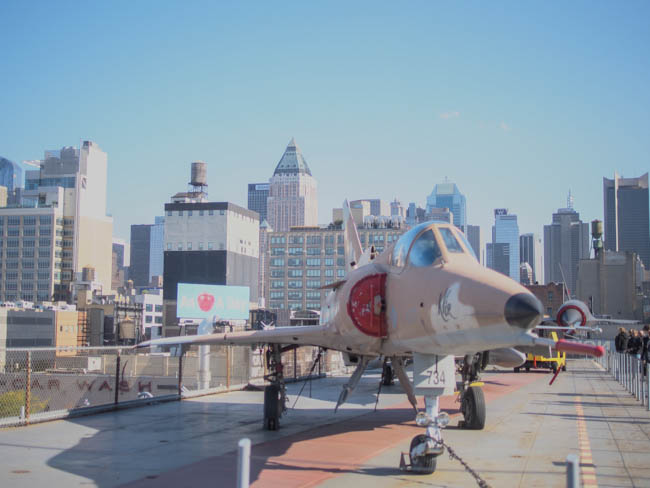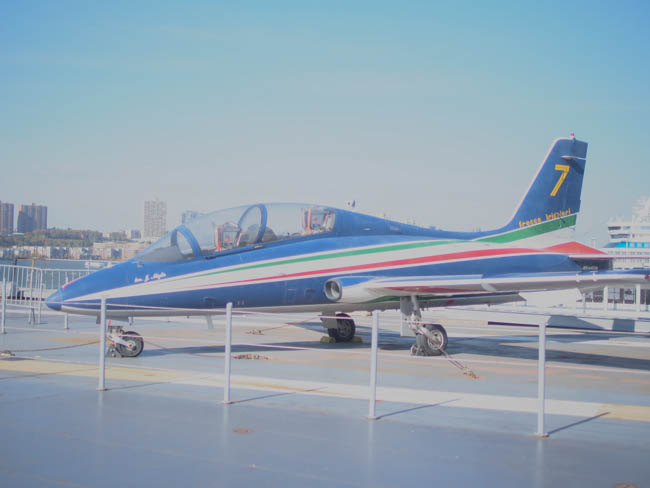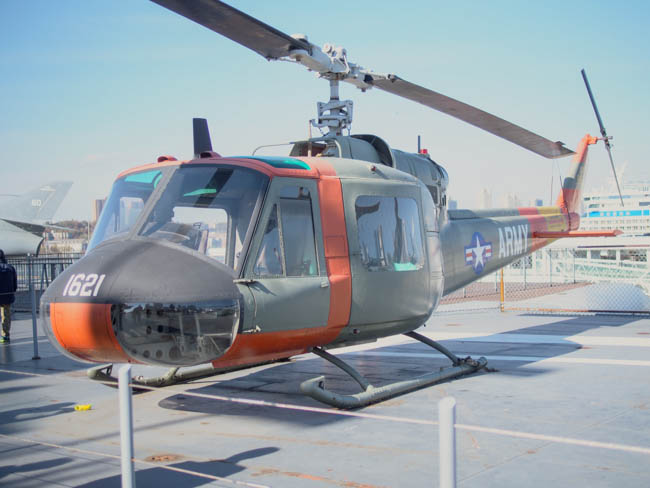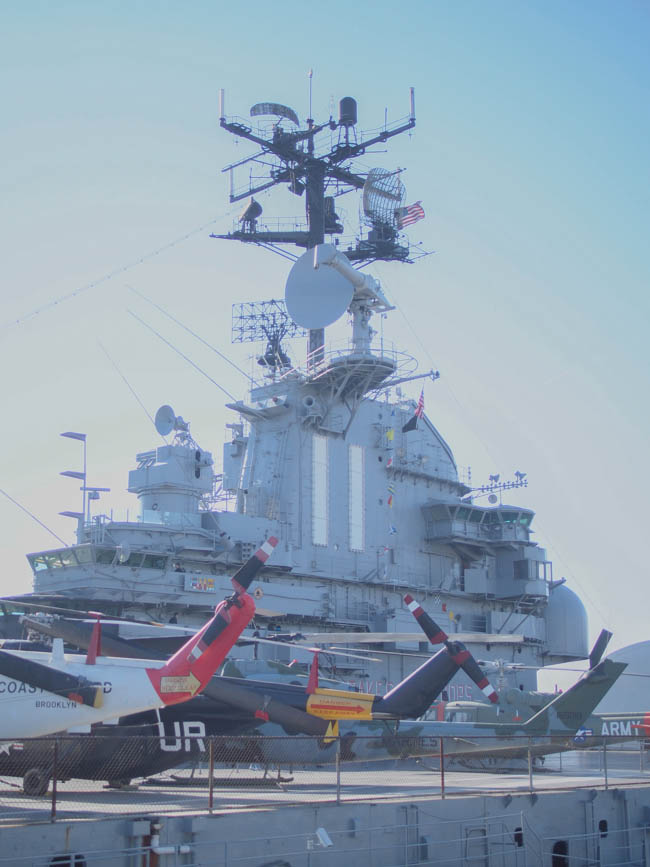 Truett was dragging the husband everywhere telling him about all the jets and it was so sweet watching them like some major father-son bonding type thing was about to go down.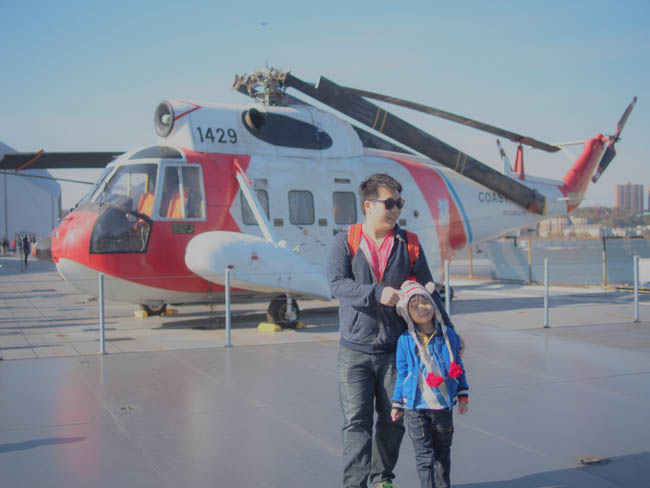 We also got to see the space shuttle Enterprise, an actual shuttle that went into outer space. It's retired now, resting at the Intrepid Museum waiting to tell its stories of adventure to excitable kids while newer, techier shuttles take its place in space.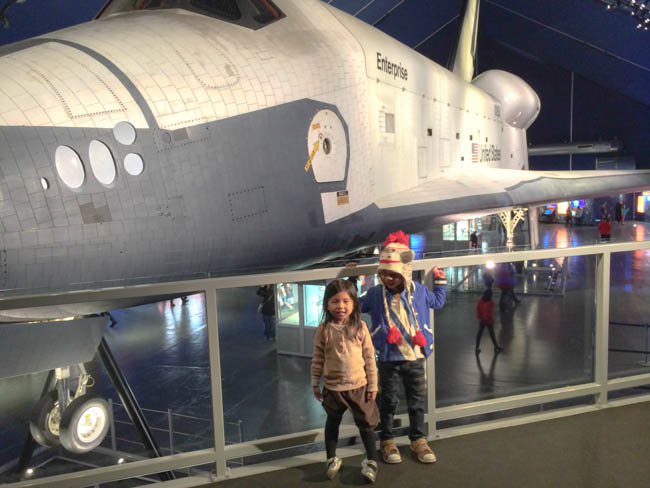 It was extra awesome that they were able to get on board some display helicopters and boats. I mean, reading about fighter jets is great, imagining it in your head is cool and seeing it up close is pretty darn incredible. But it's nothing like being on board an actual one to fiddle with the buttons and controls like they were real fighter jet pilots.
I didn't think Kirsten would be into it but she loved it just as much.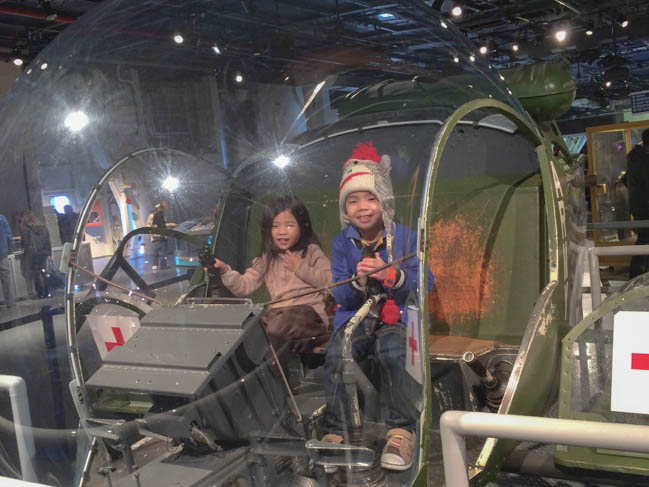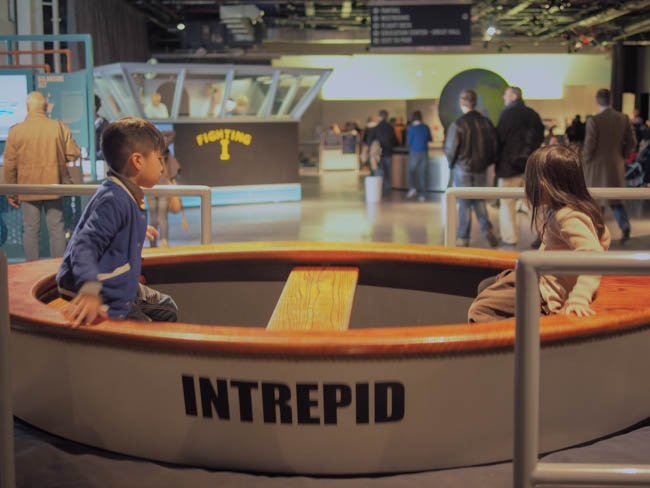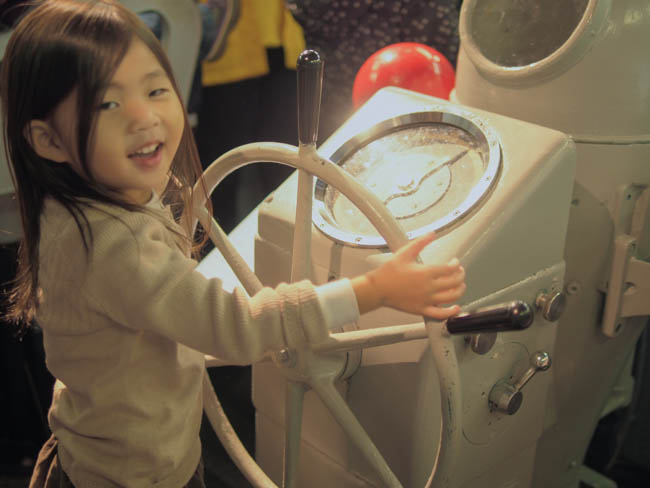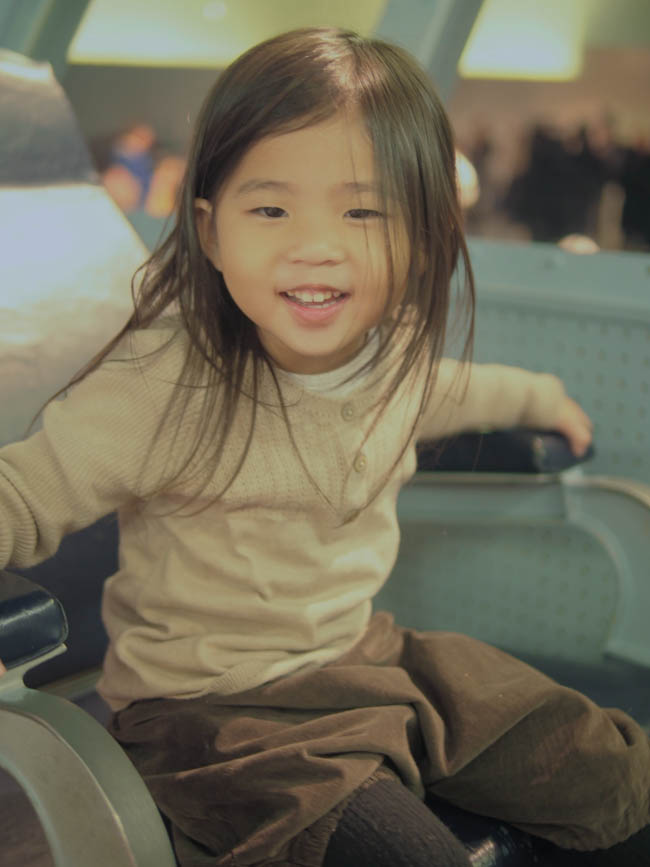 Such is the stuff little boys' (and girls') dreams are made of.