Sea World turned out to be a whole lot of fun.
In fact, it was probably the most fun among all 3 parks. While there were some rides, it's really less of a theme park and more of a zoo crossed with an aquarium.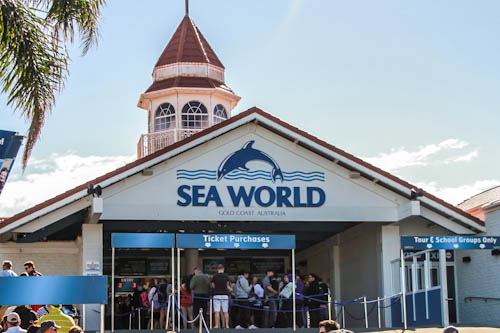 There were the different enclosures, underwater viewing galleries, marine attractions and my personal favorite, the animal shows. I'm working on a video with some awesome dolphin show footage, hopefully that will be ready next week.
This trip, we discovered that Tru's favorite marine animal is the shark and Kirsten's favorite is the penguin. Looking at their personalities, I would have imagined it to be the other way around but there you go.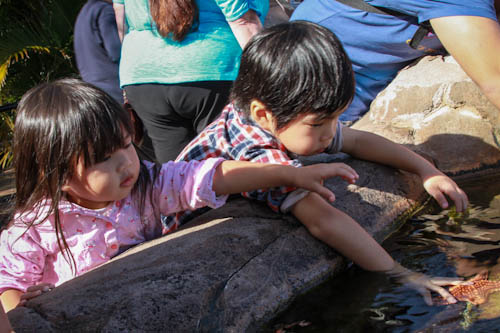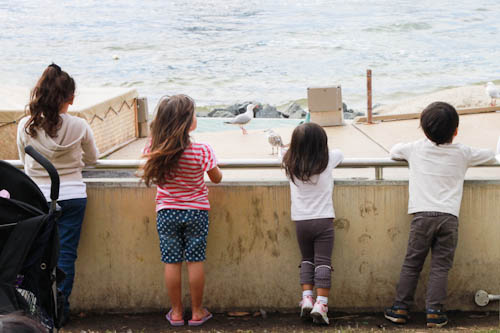 There was also a Dora show that Kirsten enjoyed immensely. I've never let her watch a single episode of Dora so I'm not sure where she picked it up from but apparently, she loves Dora. I thought this Dora seemed a little pudgy but the entire 20-minute show was basically about her going for a picnic so I can't say that I was surprised. I guess all that chocolate has to go somewhere.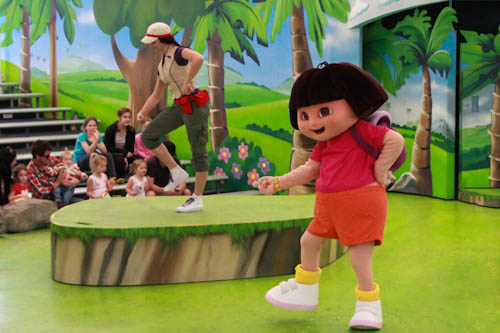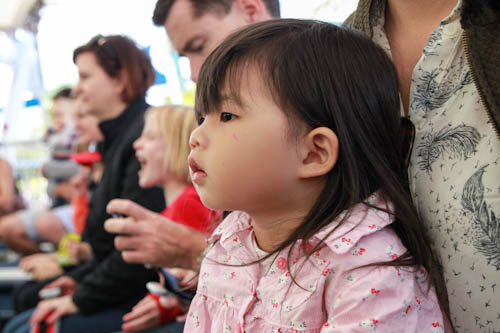 And the coolest part of Sea World has to be this play area. There's this ride called Battle Boats, which is sort of like a boat ride but with a twist. All the boats are equipped with water jets that the passengers can use to shoot the people on land and those guys on land have their own water jets to shoot the guys on the boats – hence the name Battle Boats.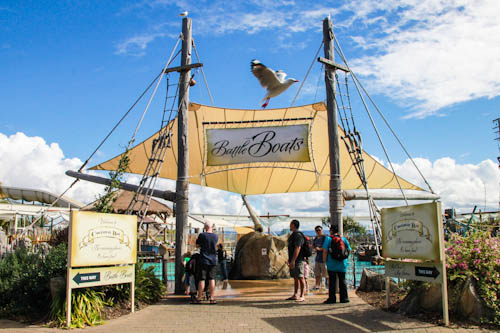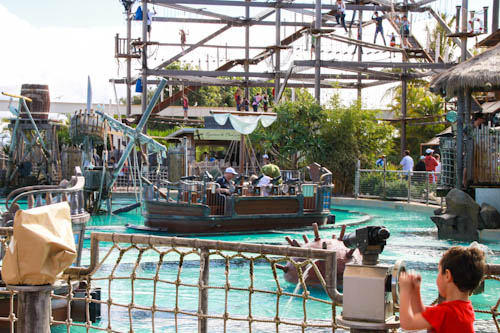 So that about wraps up all the theme parks for us. We decided to give Dreamworld a miss but I hear that's pretty good too. Maybe we'll try that the next round.