So you know there's no way we'd take a trip to Southern California and not spend some time in Disneyland right? That possibility does not exist in this universe or any other universe.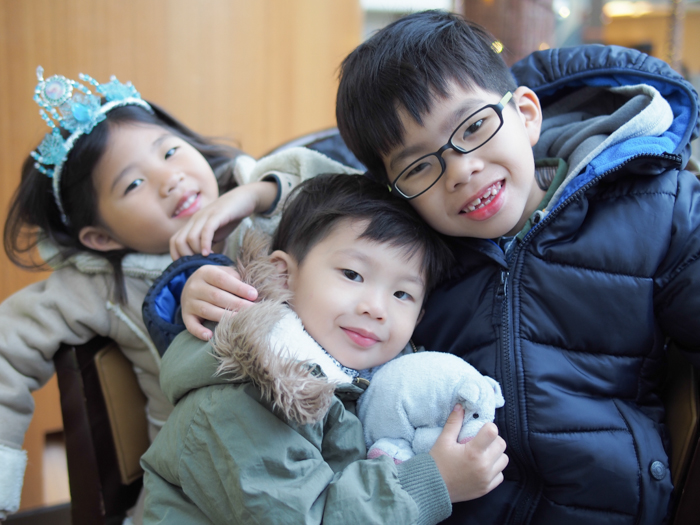 We had 4 days to spend in Disneyland, which might seem like a lot of days to cover 2 parks but it really isn't. Especially so during christmastime where crowds are heavier than usual and park touring becomes less efficient. 4 days gave us time to cover everything we wanted to without hustling like maniacs around the park. *But if you're visiting during low season, 3 days should be just about right.
Yeah, first things first. Here are all the things you need to know about visiting SoCal Disneyland.
1. Buy park hopper tickets. 
Your mileage may vary on park hopper tickets at Disney World and you'd have an equally nice time without them, but at Disneyland, get them park hoppers! The 2 parks are located just steps away from each other and getting from park to park takes you 5 minutes tops. In fact, you can think of it as one big park separated by 2 turnstiles.
This allows you to get concurrent fast passes for both parks without waiting for the 2 hour window and more fastpasses = YES.
2. Stay offsite. 
Again, there's no real need to stay at a Disney hotel in Anaheim, unlike in Disney World. The price vs perks ratio just isn't justified in this case, plus there are so many other decent (and very cheap) accommodation options just directly opposite the park.
3. Allow more than 1 day to watch the fireworks. 
I could watch the fireworks everyday for the rest of my life, but that's not really the reason for this. As it turns out, there's a pretty good chance of the fireworks being cancelled on days with unfavourable wind conditions. This happened 2 out of 4 days we were there, which was such a bummer. It was a good thing we managed to catch it at least once on the second night.
We were hoping to watch it again on our last night at the park but it got cancelled minutes before showtime. :( So make allowance for this to happen.
4. Sleep in and stay late. 
We tried a new strategy this time around – to sleep in and stay till park closing, which in this case was at midnight every night. This probably wouldn't work as well during the lighter months where park closing is at 10pm, but with the parks open till midnight, we managed to do way more rides during the last 3 hours than the rest of the day combined.
The queues for most of the rides were in the region of 40-60 minutes throughout the day, so we took it easy with fastpasses and shows during daylight hours. And then the fun really started after the fireworks, which is the point where most families with sleepy kids would make their way to the exit. Except my kids, who are commando trained and extremely dedicated to their enjoyment of rides.
This is when all the rides (besides Radiator Springs Racers + Hyperspace Mountain) dwindled to 5 minute wait times. All of Fantasyland was so nice and quiet, it was such a treat to have the whole place to ourselves. Like Dumbo was a walk on and we rode it 8 times in a row without waiting. To do this during the day would have taken 3 hours at least. It's a Small World? Walk on. Peter Pan's Flight? Walk on. King Arthur's Carousel? Walk on. We got on Storybook Canal Boats and had the entire boat all to ourselves so we had a delightful time chatting with the cast member who decided to break out in song midway though the ride.
One night, it was drizzling and even Toy Story Midway Mania(??!!) was a walk on so we held an epic 7-round smackdown for the highest total score. When the parks are operating at full capacity, the late night hours is where it's at.
As a by product of our late nights, the kids would be exhausted and sleep in till 10am the next morning so by the time everyone got ready and had brunch, we'd make it into the park like 11.30, just in time for the parades and shows.
The only caveat is that if you intend to get fastpasses for Radiator Springs Racers, get there early on one morning before you do the midnight run.
***
As far as the highlights go, I have only 2 words: Cars Land.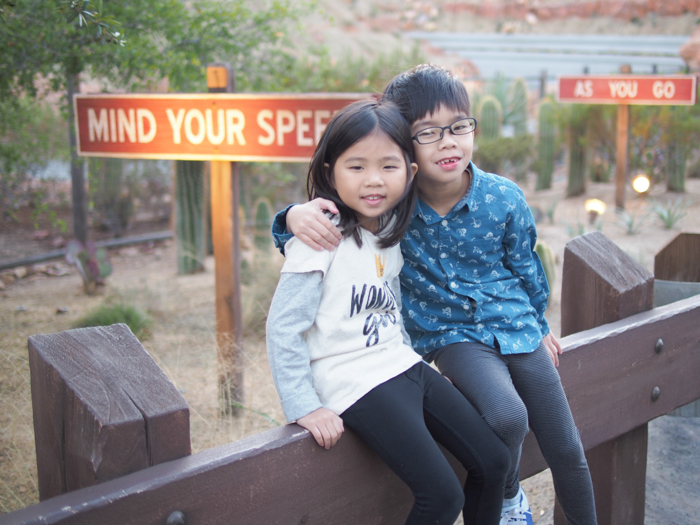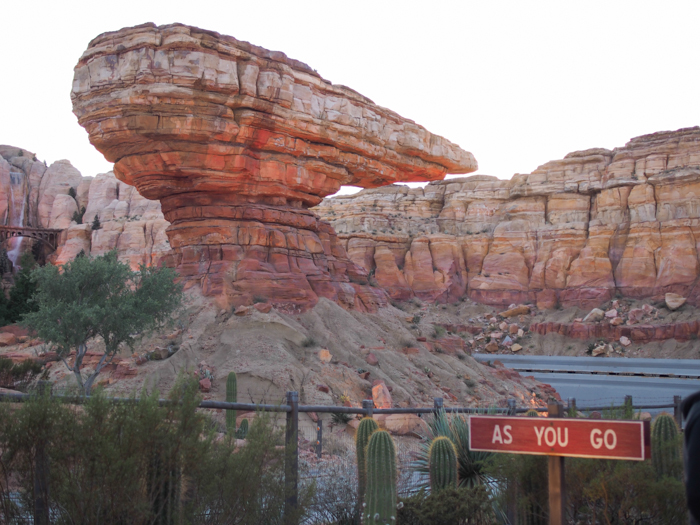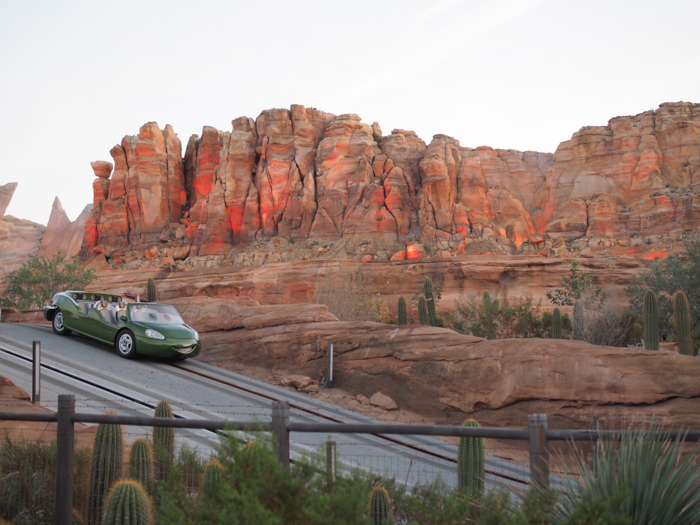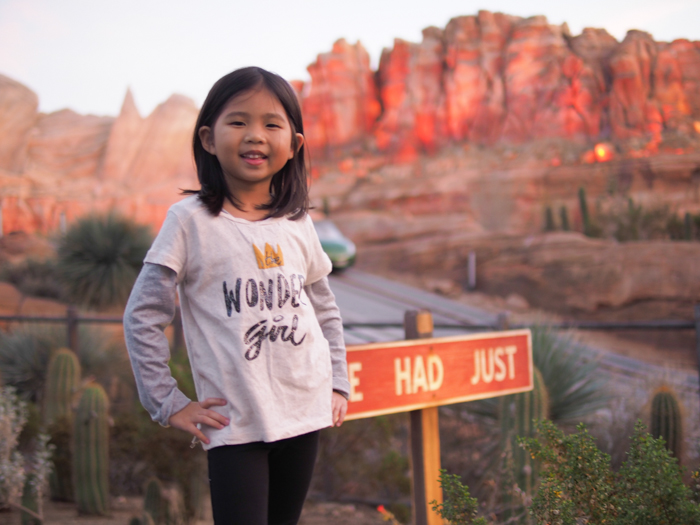 I'm a little late to the Cars Land party but this new addition to the park is a home run. It's a bazooka fly ball into the stratosphere kind of glorious home run by the Disney Imagineers.
I'll preface this by saying that Cars (the original) is one of my top 3 Disney/Pixar movies. It used to be the top until it got taken over by Inside Out and Frozen, but I still have a very soft spot for the magic of old town route 66.
The theming here is out of this world gorgeous.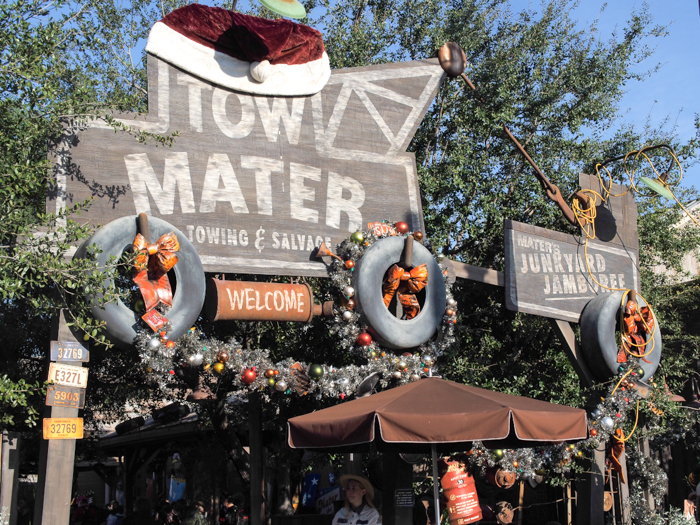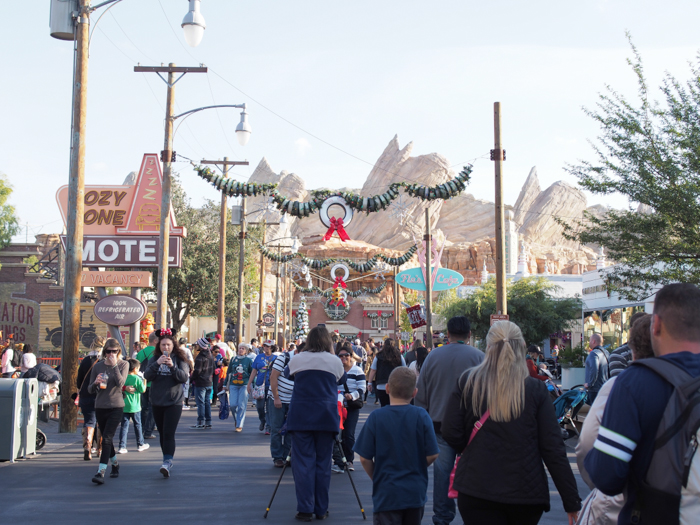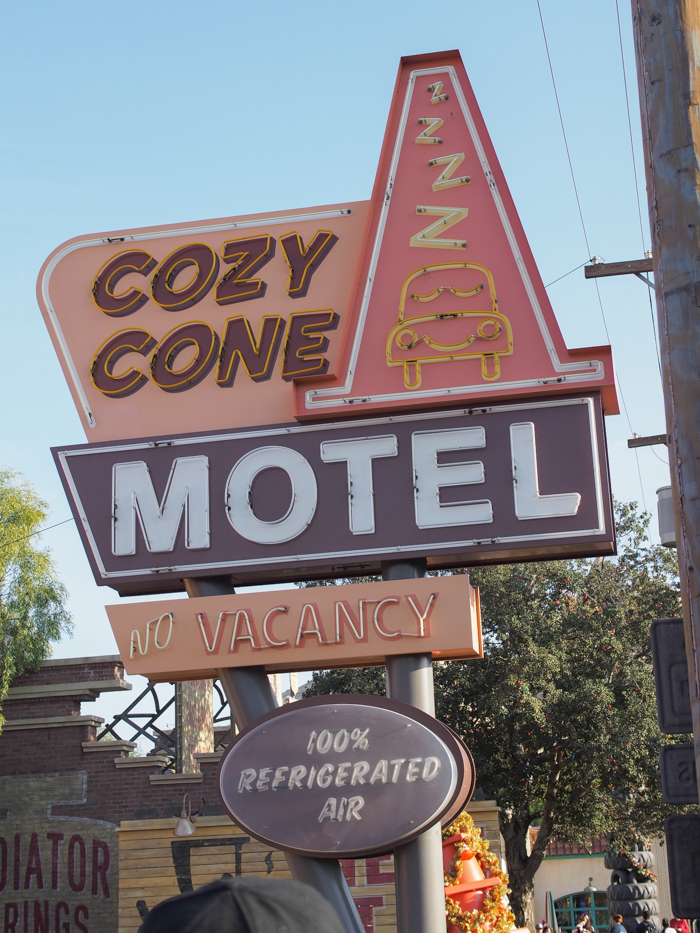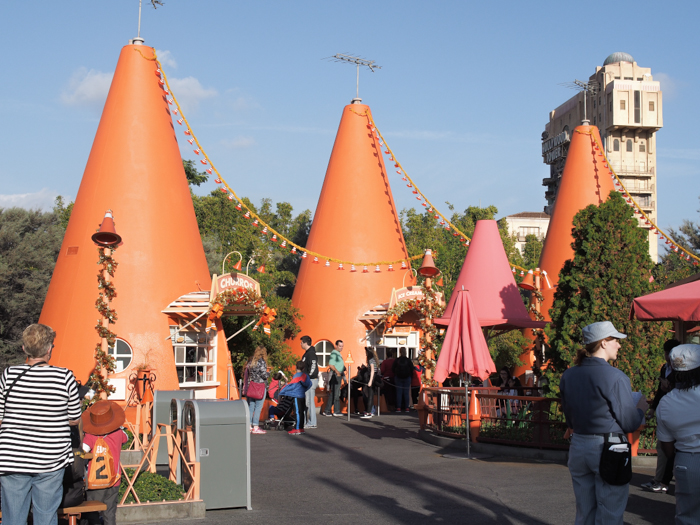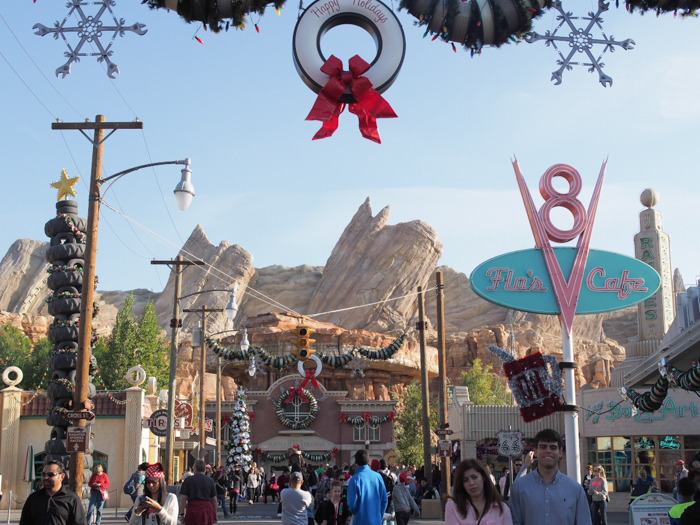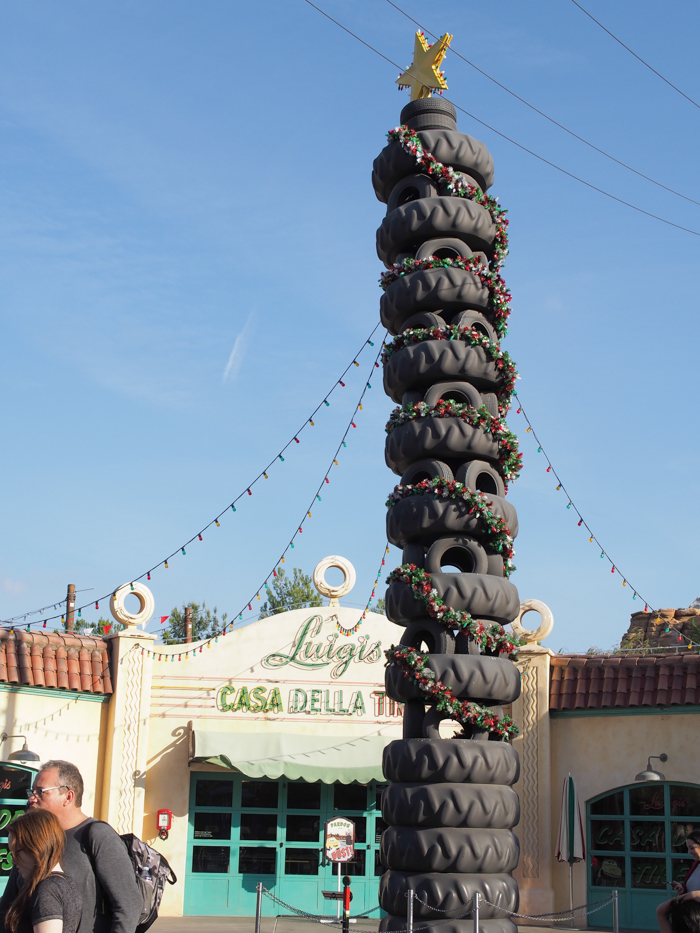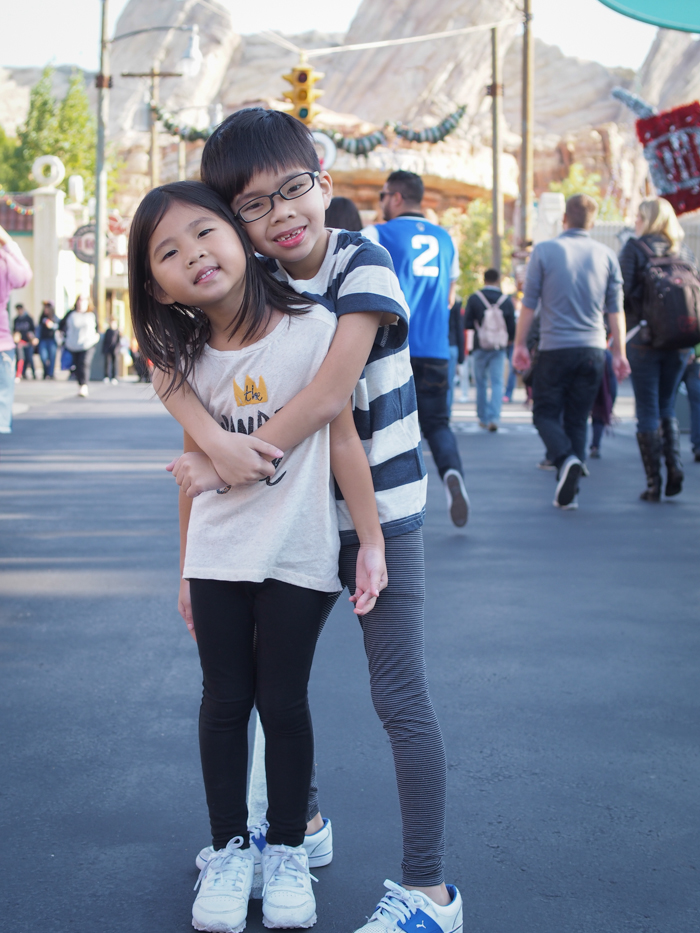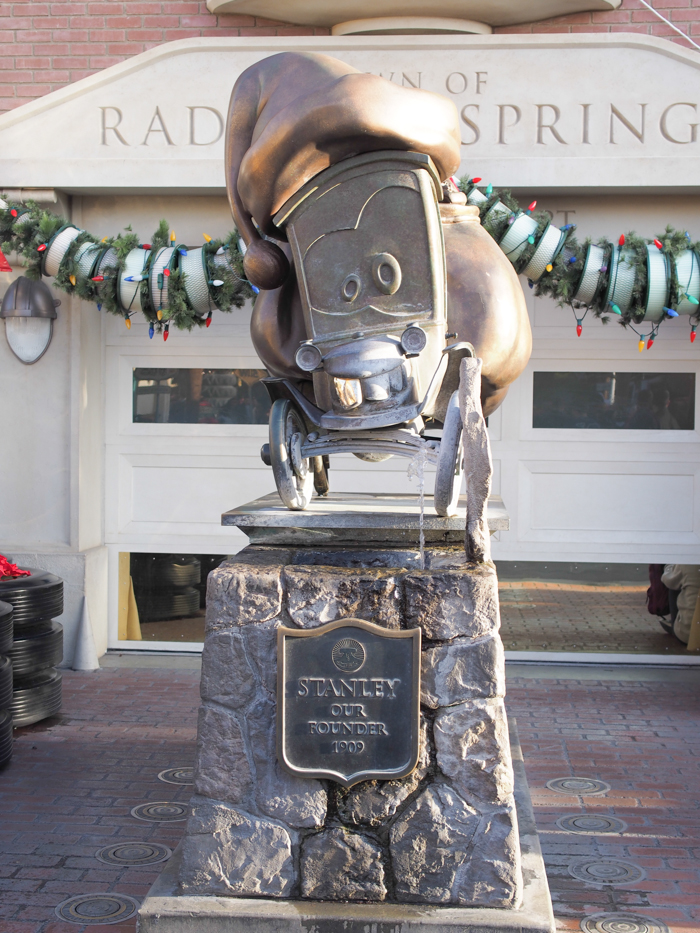 And forget everything you think you know about the best theme park rides. Allow me to introduce you to the best ride in the history of awesome rides: Radiator Springs Racers.
This is by far the best ride I've ever been on. It's kind of like my next favourite ride, Test Track, except much, much, much better. The line for this was consistently over 120 minutes during our entire trip and the fastpasses for this ride is usually distributed by 10 in the morning. The only way to ride this without waiting 2 hours is to hit the park at rope drop and then RUN LIKE YOU'VE NEVER RUN BEFORE TO GET FASTPASSES.
I never ever say this for any other ride, but even if you have to queue for this, it's worth it.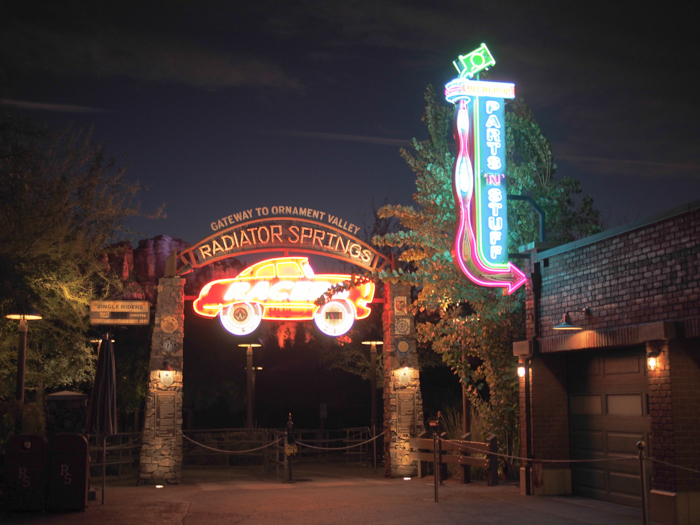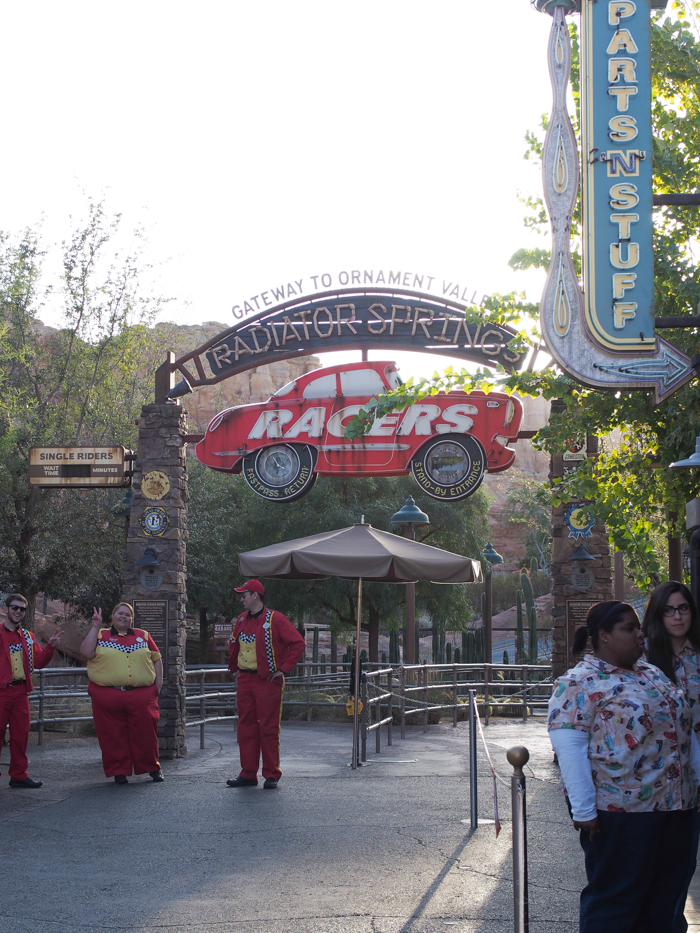 The other ride you'd want to check out is Hyperspace Mountain. As it is, Disneyland Anaheim's version of Space Mountain is far superior to all other versions, and they've managed to make it even better by jazzing it up with a Star Wars spin. I didn't ride it in my pregnant state, but the husband rode it with Tru + Kirsten and they all assured me that it was quite spectacular.
In addition to the rides, one of the surprisingly fun sections was a little nondescript corner called the Wilderness Explorer Camp at Redwood Creek Challenge Trail. It's an area for the kids to earn wilderness explorer badges by completing explorer tasks. My kids seem to have a very bizarre obsession with collecting badges and say what? Wilderness Explorer badges?? With a proper presentation ceremony by Russell??? Are you kidding me I'm never leaving this place!!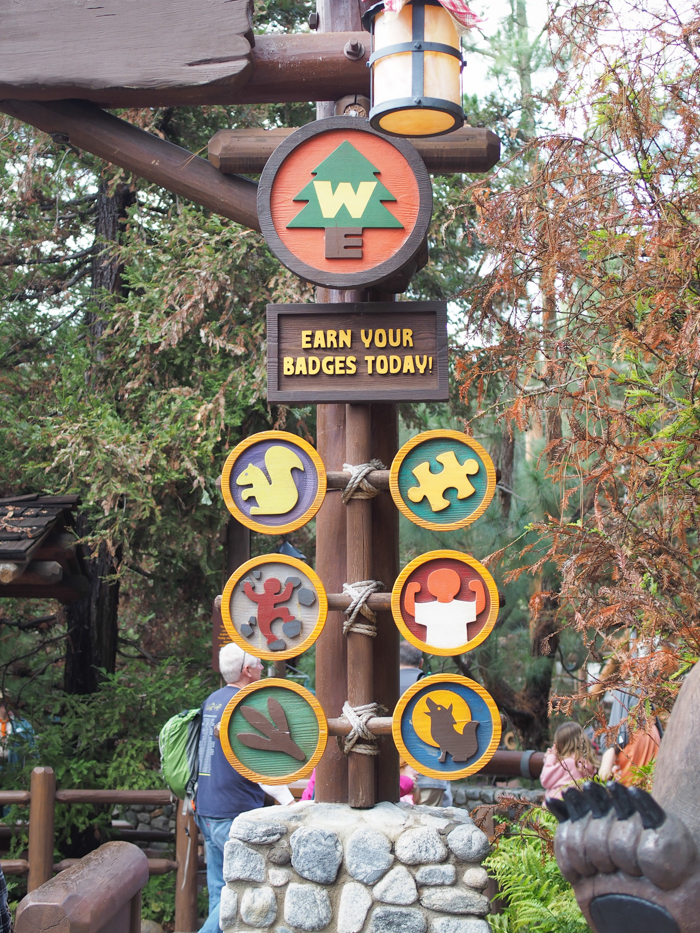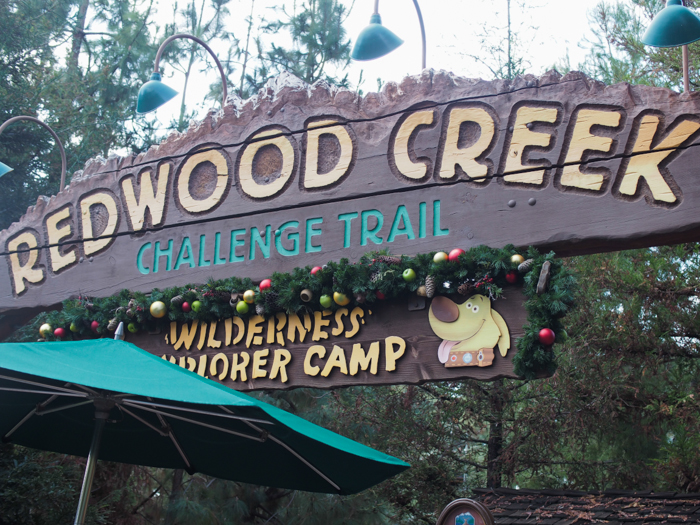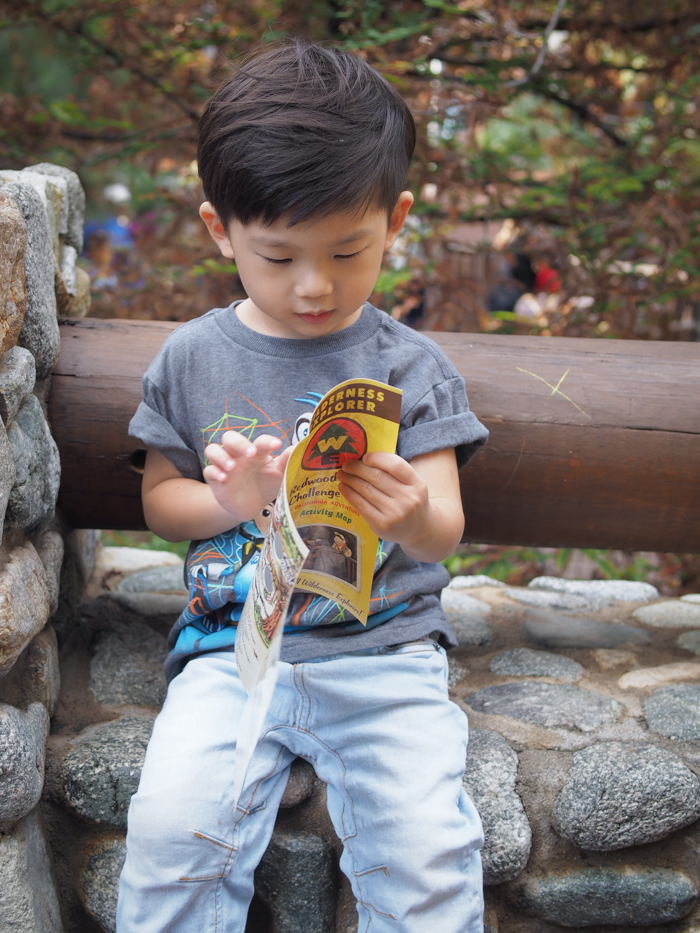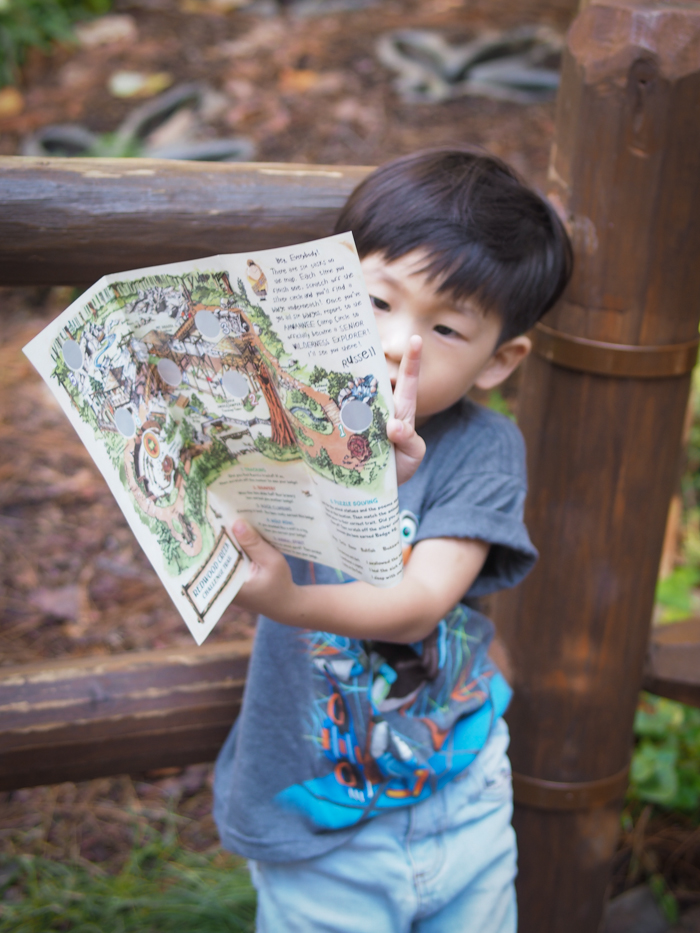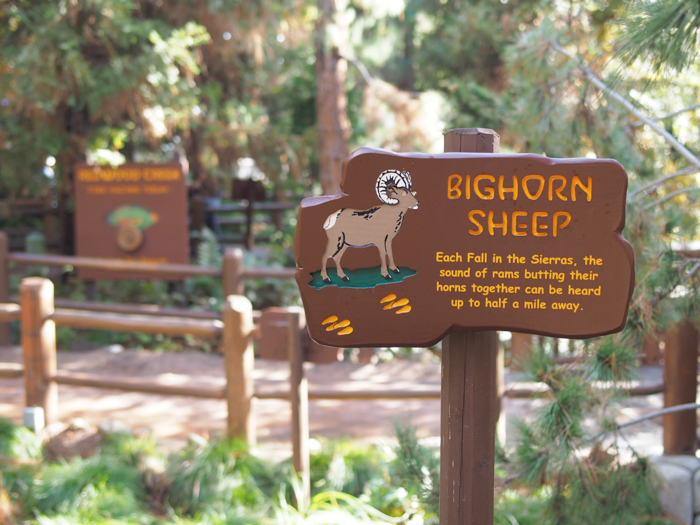 Finn is usually very shy about this sort of thing but he was super excited to volunteer to take his Wilderness Explorer pledge on stage. So adorable.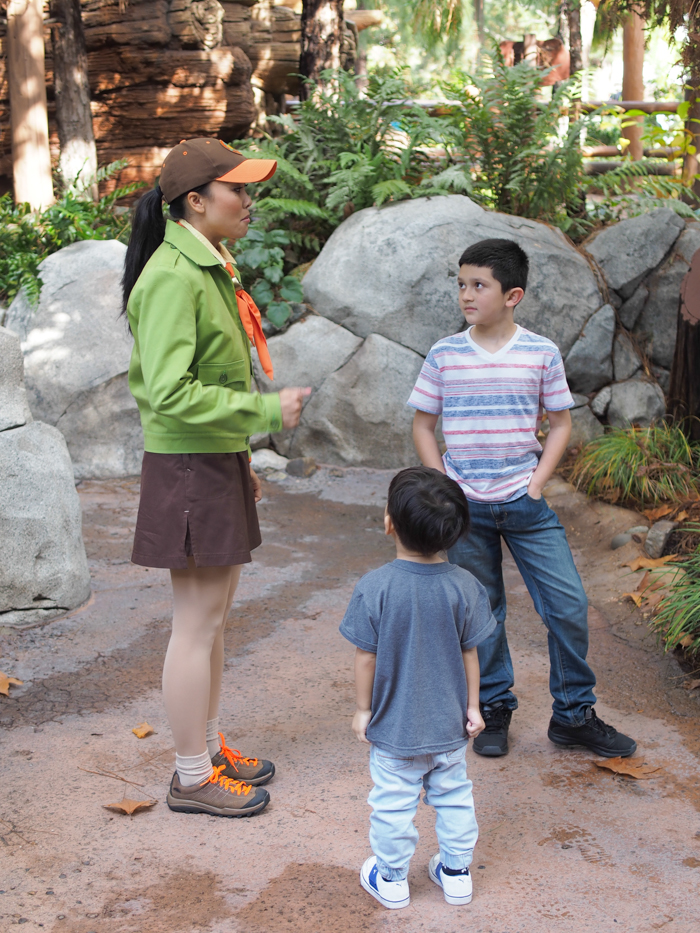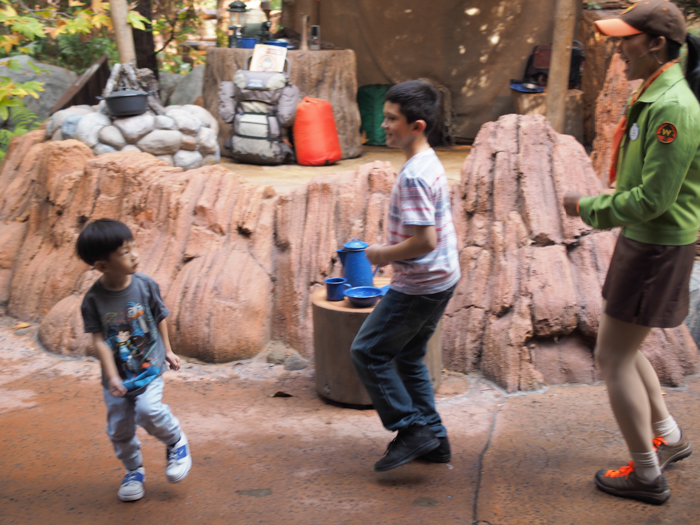 And as a special treat at the end of it, they got squashy hugs from Dug and Russell.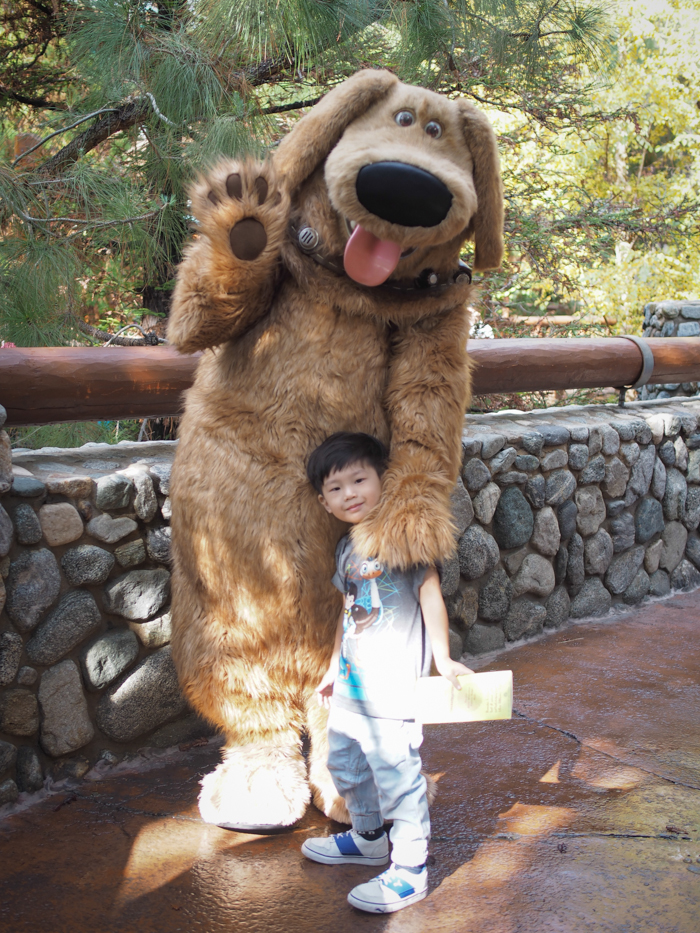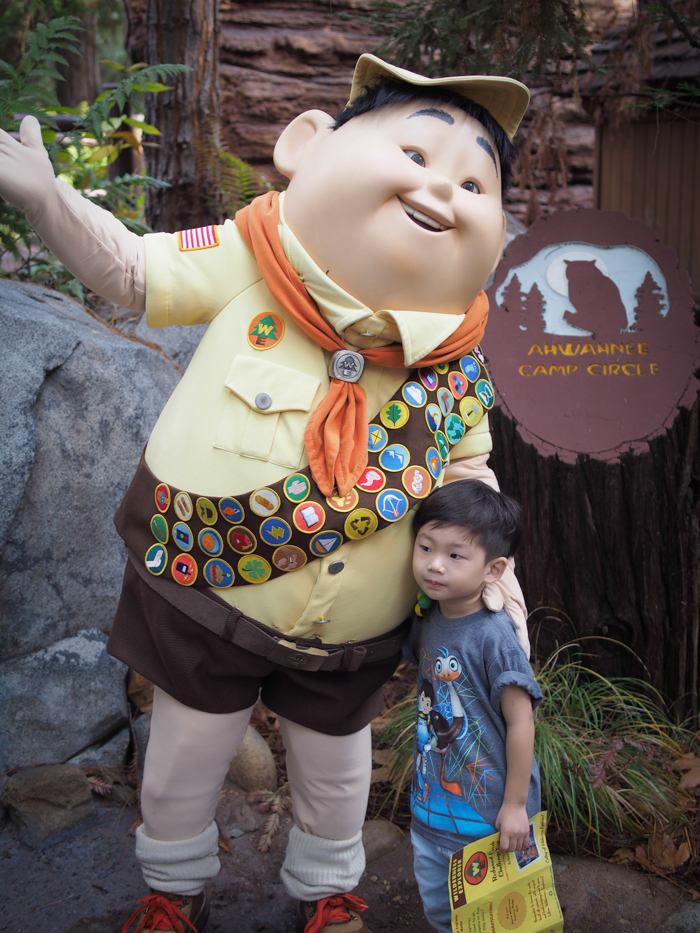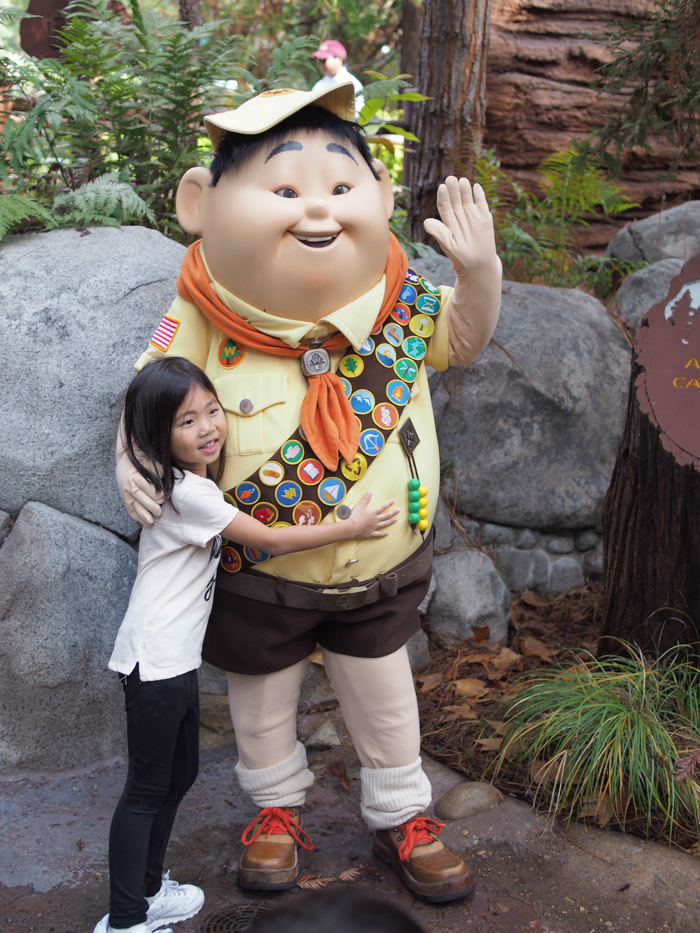 Okayyyy, that's all from this Disney nut. Over and out.