Sitting here looking out at the beautiful baby blue ocean and golden sands with my flute of bubbly in hand, I'm certain of one thing, that NIYAMA Resort Maldives by Per Aquum is an unparalleled piece of island paradise.
Nestled on this little atoll is perfection – the  combination of luxury, tranquility and exquisite charm, topped off with the most spectacular view anyone can ever hope to see.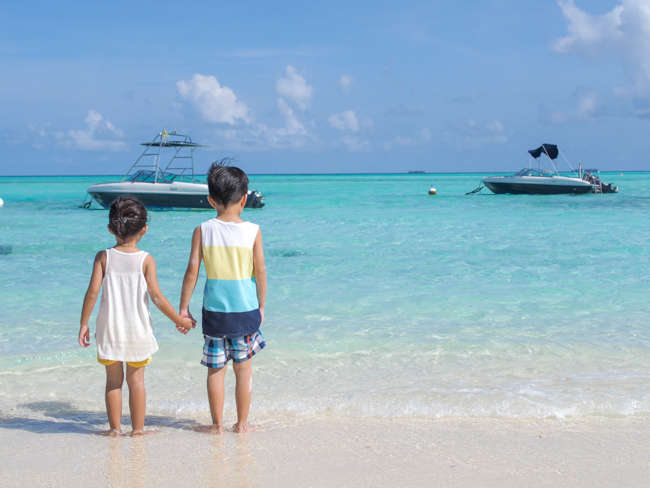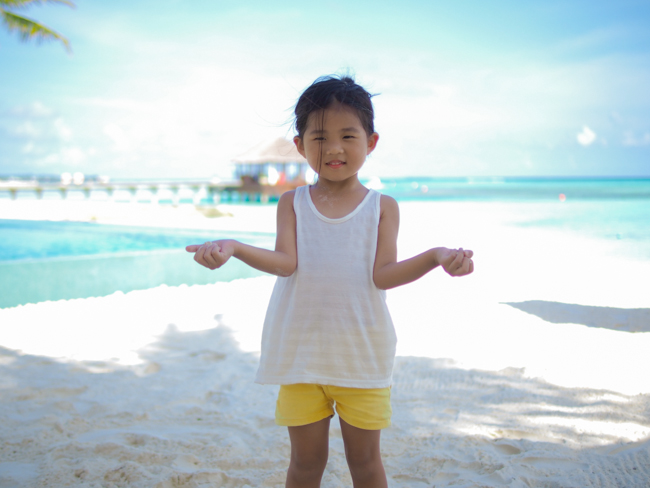 Quite often, you look at amazing photos of a place and when you actually get there, you realise that you have to knock off at least 30% for photoshop skills or great composition. But here, photos don't even come close to capturing how breathtaking everything is.
Being here feels like a dream I never want to wake up from.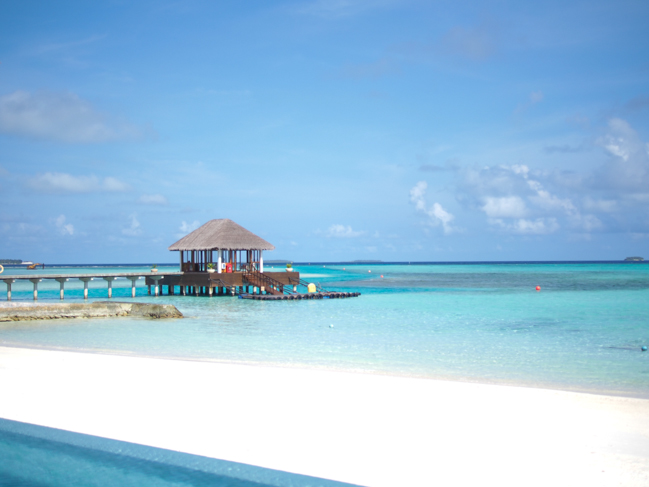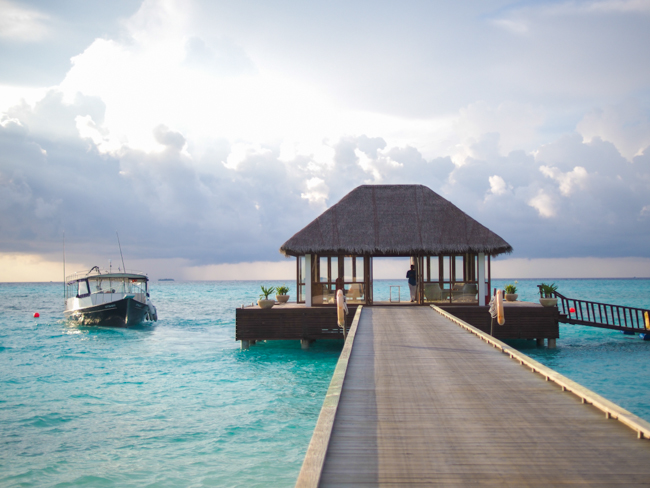 First of all, arriving at NIYAMA Maldives must be done in style, via a seaplane. It's 45-minute flight out from Male international airport and there's something so very James Bond about getting on board a seaplane; makes it all feel like a real adventure. It's one of those things to check off one's bucket list and I'm glad we did.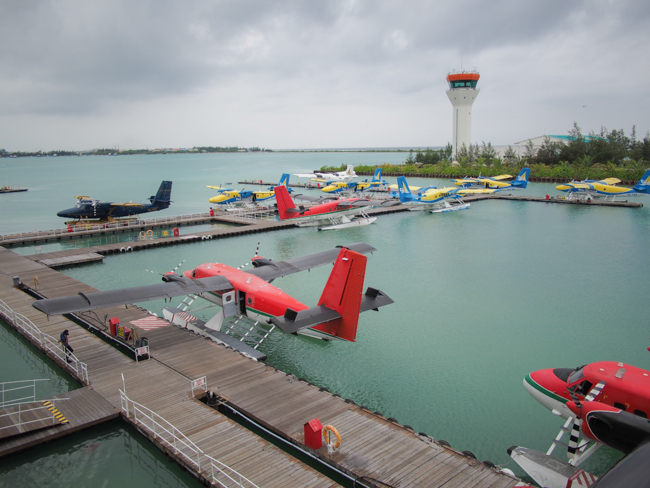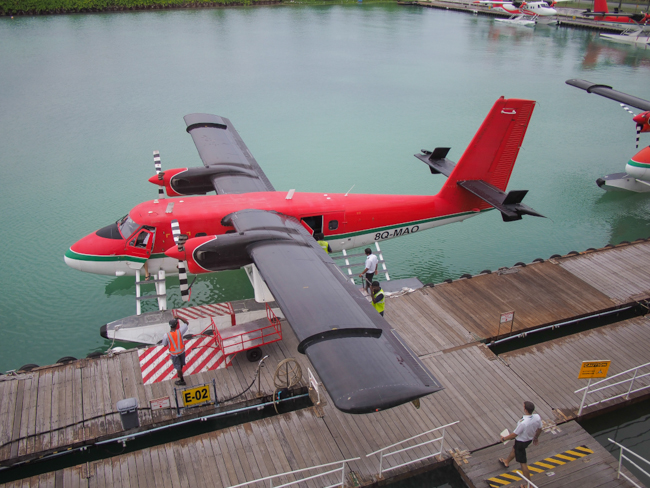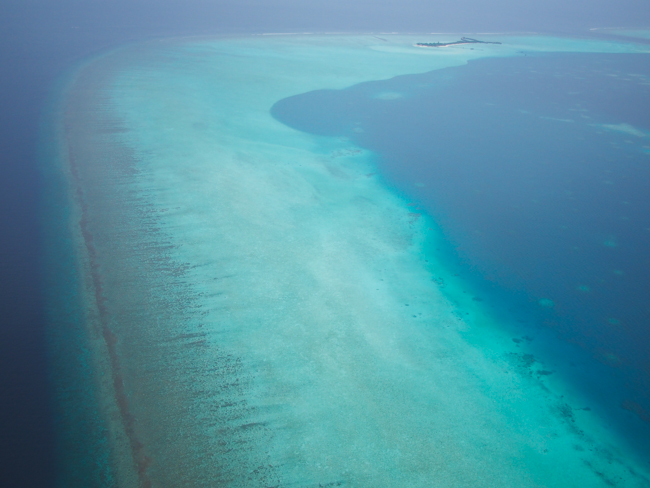 Sidenote: it was equal parts cool and terrifying to be 3 feet away from the pilots in the cockpit, which might I add, has no door so we could watch them in action the entire flight. They were working all these levers/buttons like a pro and the whole time I was thinking, "all it takes is just one wrong button and we're quite literally swimming with the fishes…ALSO DUDE WHY IS THAT RED BUTTON BLINKING FURIOUSLY??!!"
The kids thought it was super awesome, so that's that.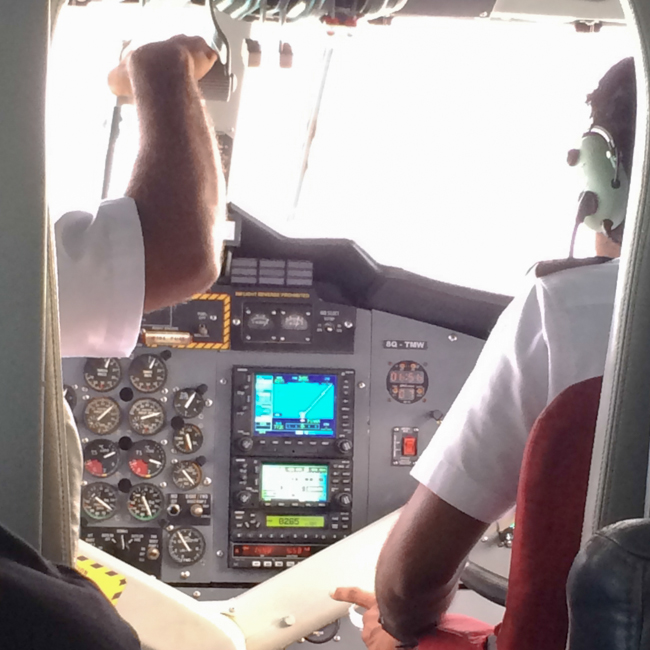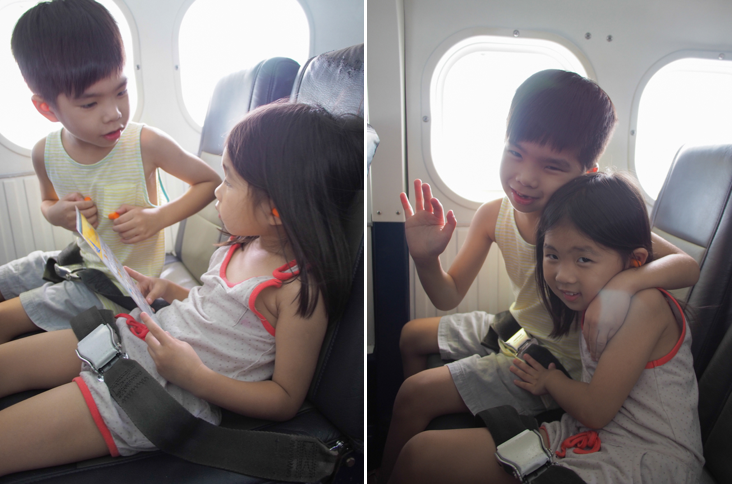 Once you arrive though, you immediately start to feel all your problems slipping away. We stepped off onto the jetty to a welcome party of friendly staff offering cool towels and a refreshing lime juice for us and a handwritten note with bracelets for the kids.
"How did they know our names?" Kirsten whispered, clearly impressed by all the attention she was getting.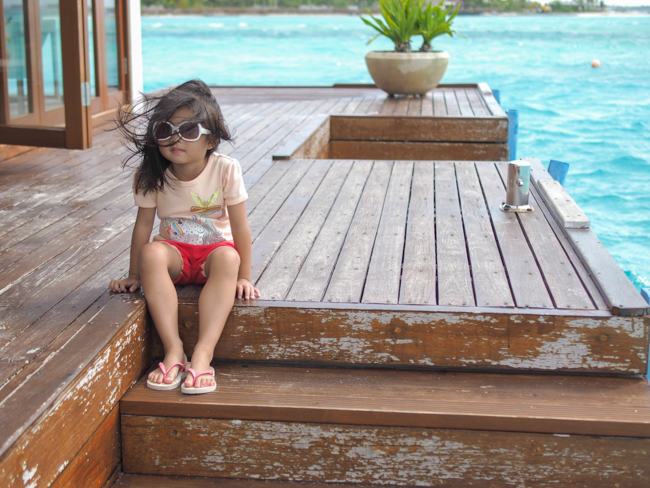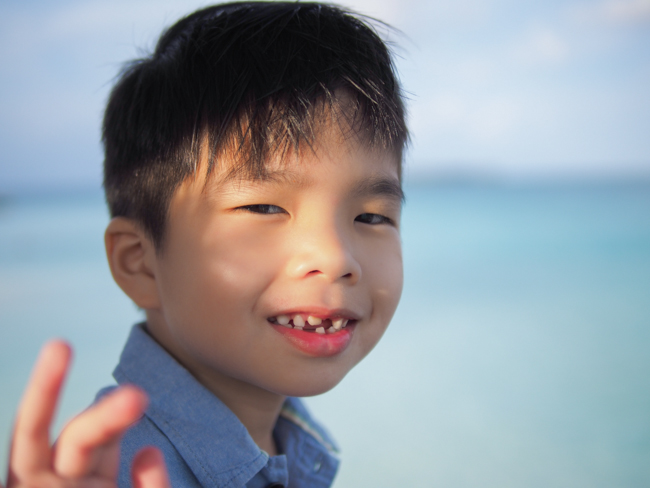 Shortly after, we were whisked off by Ashley, our Thakuru or personal butler (who happens to be from Singapore!!) to a stunning water pavilion with private pool and jacuzzi at number 50, our home for the next couple of days.
It's a palatial one-bedroom paradise with an adjoining living room that opened up to an infinity pool and a jacuzzi overlooking the shimmering Indian Ocean. The beds were luxuriously soft and fluffy, the living room was equipped with every possible amenity we could want (Nespresso machine, fully-stocked private wine bar, separate fridge, popcorn machine, bubbly on ice, microwave, Bose sound system) and the bathroom was an absolute palace, featuring separate open air shower and toilet areas that gave you a view of the fishes swimming below as you showered. The bathtub was bigger than anything I've ever seen, it could fit all four of us with room to spare. Seriously, it was so huge it could fit a baby elephant if it wanted to.
Apart from the spanking new luxurious digs, the hospitality of the staff was the cherry on top of an already decadent, triple-frosted, sugar coated, scrummilicious chocolate fudge cake, so to speak. All the staff we met were so warm and friendly that we felt right at home. Also, their dedication to housekeeping was phenomenal. On our last night, there was a massive thunderstorm as we hopped out for a quick dinner and when we got back, we discovered that they had rushed to spruce up the room even in the crazy storm.
In short, NIYAMA redefines luxury. In fact, it takes what you used to know as luxury and blows it all the way into the stratosphere many times over.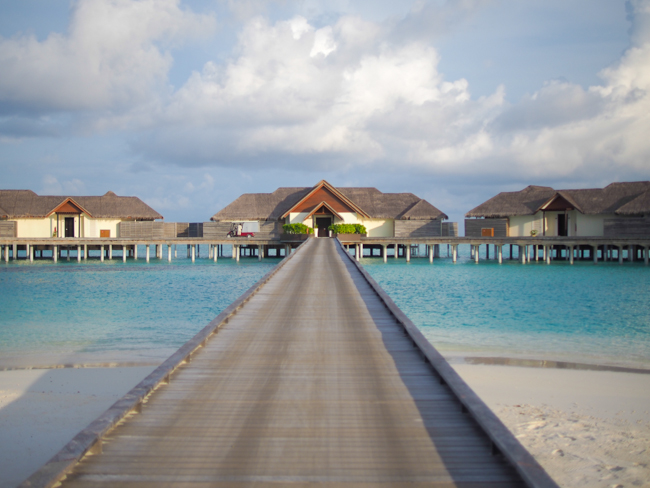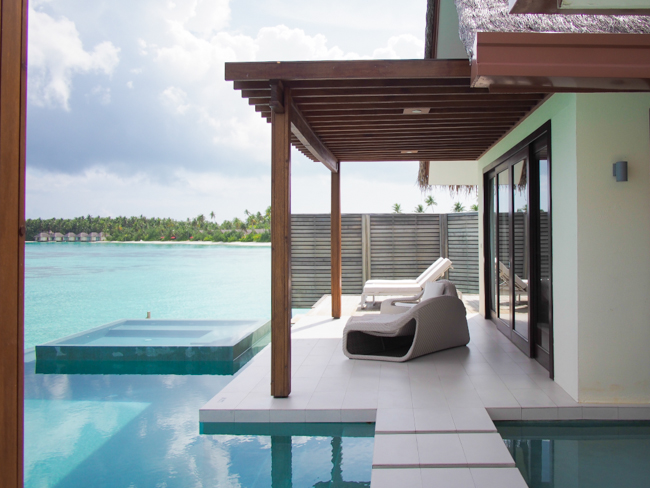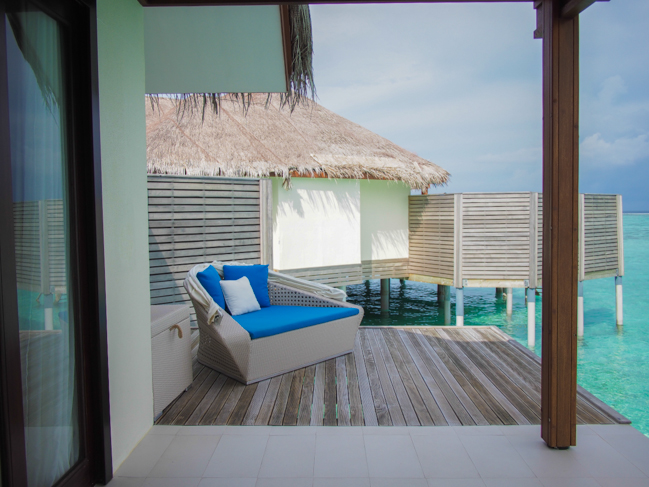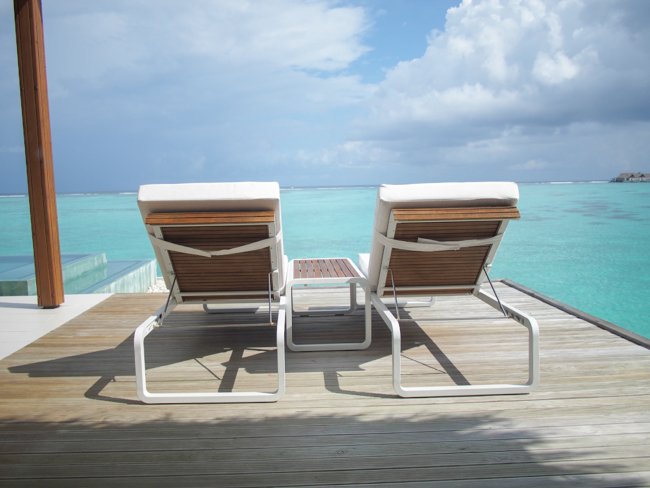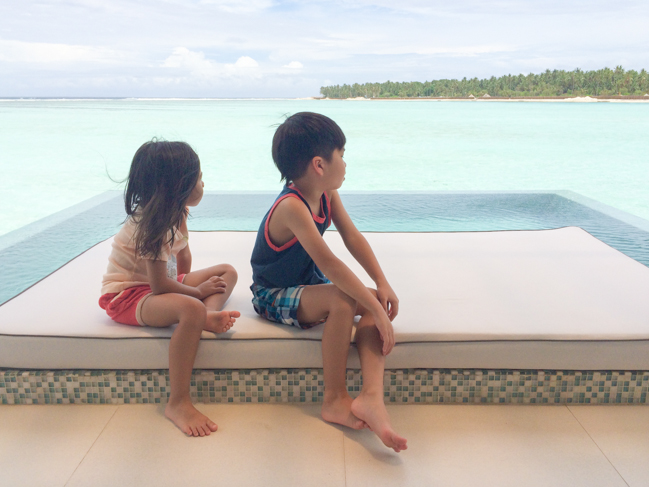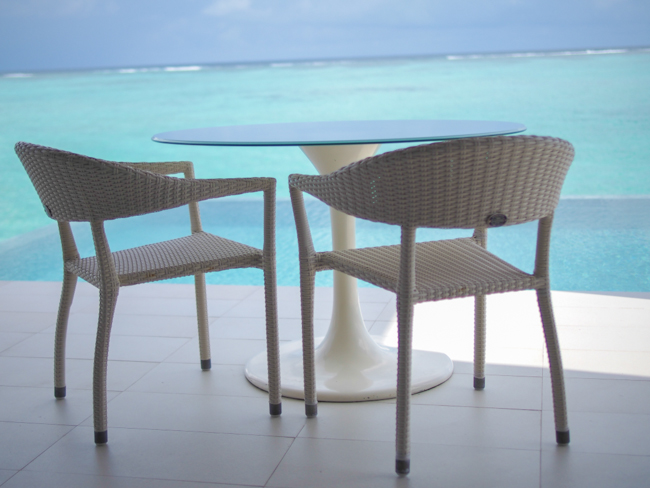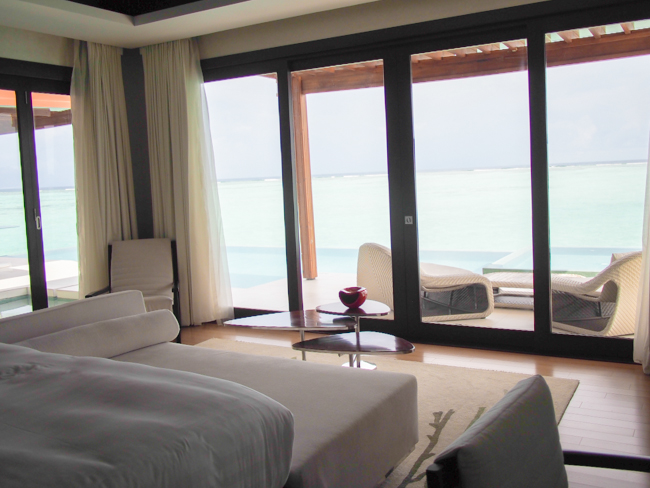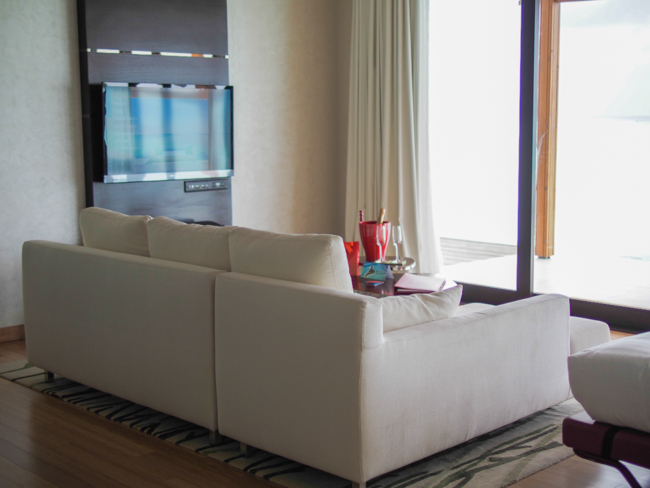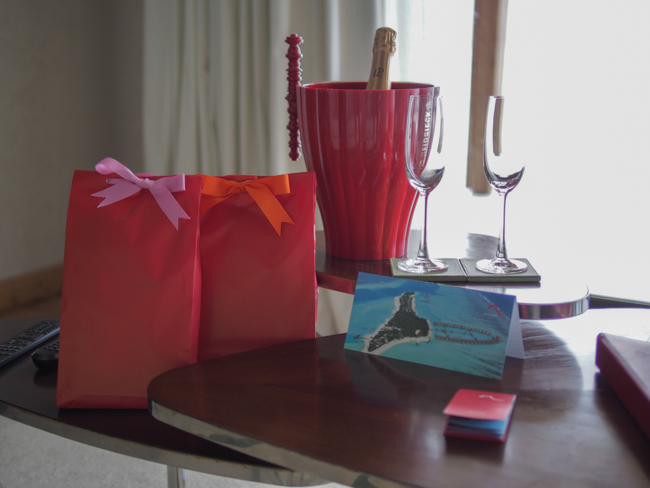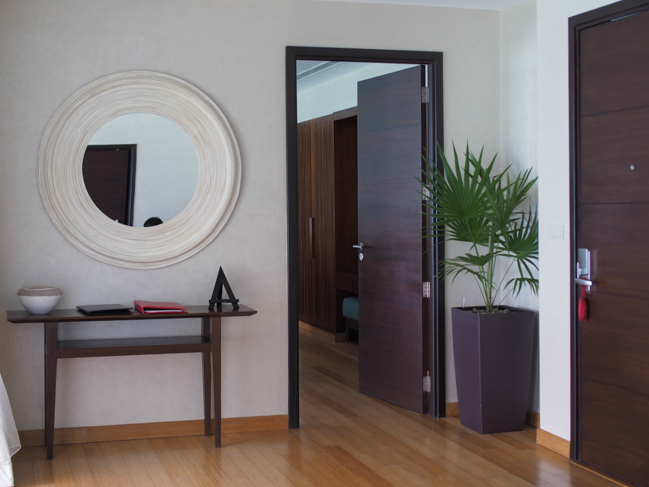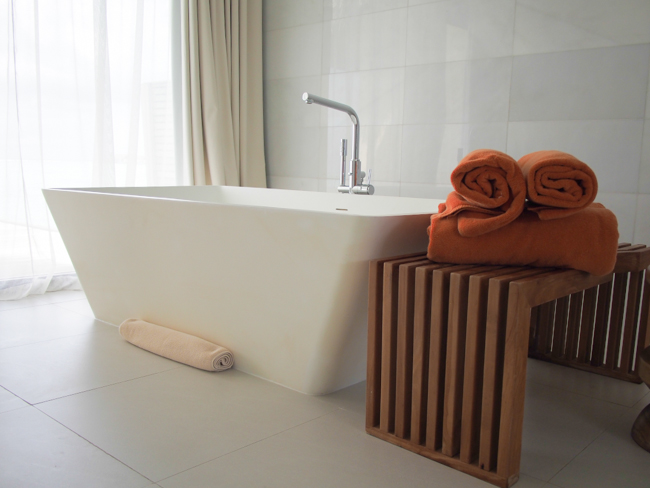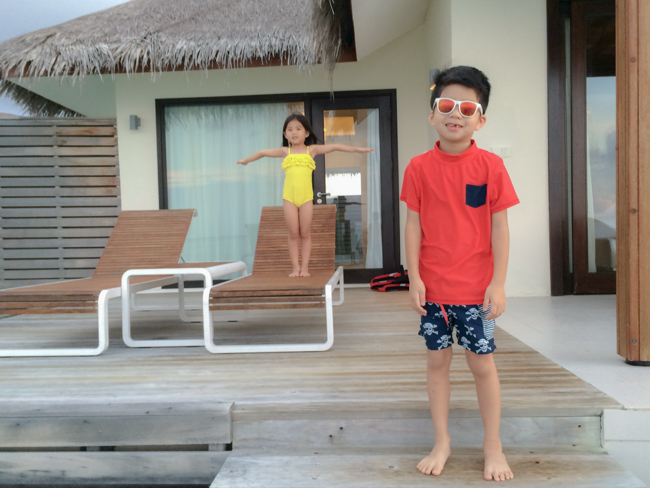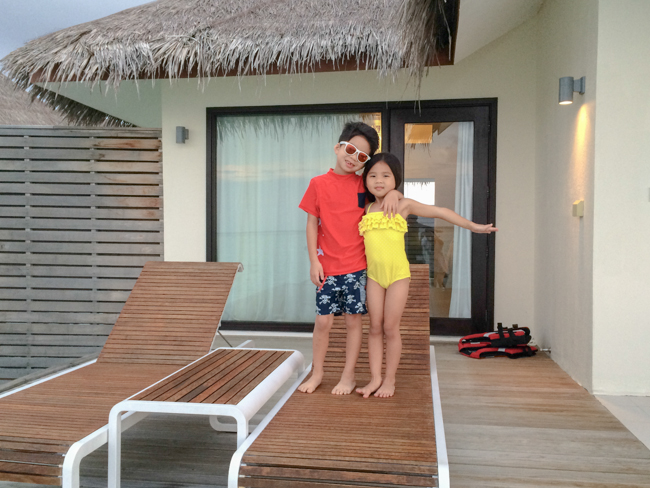 This was the view we woke up to every morning, just endless crystal blue water that disappeared into the sky. It's hard to imagine life being more perfect than this. I'm hardly a morning person but for a view this spectacular, I was up every morning at 5.45 to catch a glimpse of the morning sun peeking out on the horizon.
As were the kids, who decided that life was infinitely better with early morning pre-breakfast somersaults into the jacuzzi.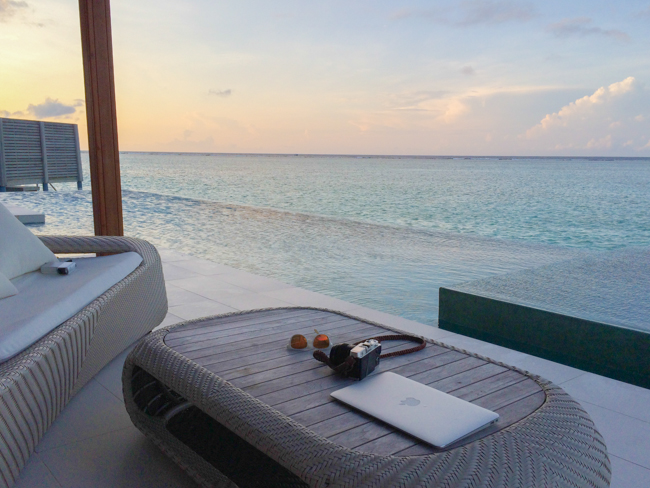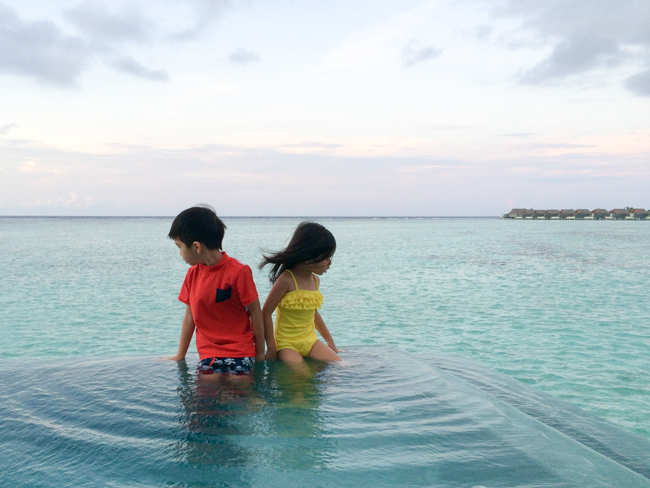 Suffice to say, our Maldives experience at NIYAMA turned out to be far better than anything we could have possibly dreamed of. It was the best of days filled with relaxing conversations by the ocean, dreams of pretty sunsets and amazing family time lounging in the pool.
*More to come on the activities and food, stay tuned!