Maldives is typically seen as a honeymooner's destination, and it absolutely is but we've discovered that it's so much more than that. Turns out that NIYAMA Maldives is an amazingly kid-friendly resort and it might be possible that the kids had even more fun than we did, which is saying a lot.
So what's a kid to do at NIYAMA?
1. Sharing secrets while gazing at the glittery blue ocean. 
They could do this all day, just sitting by the ocean and whispering secrets to each other. They talked about manta rays and baby sharks and mermaids and how they'd swim with the dolphins when they got older. And we had the best time eavesdropping on all the adventures they dreamed of having.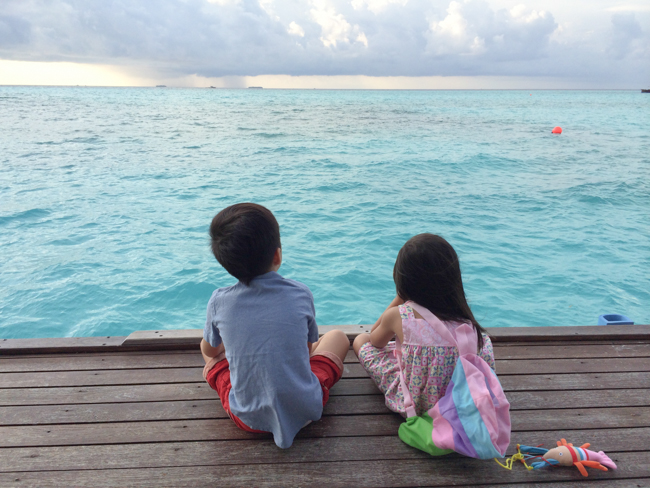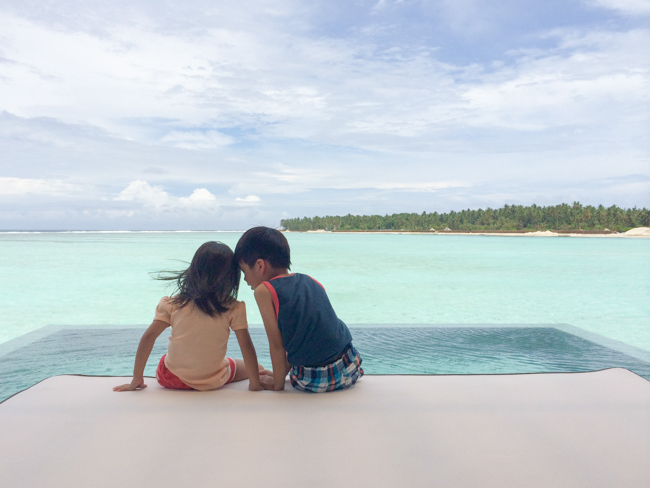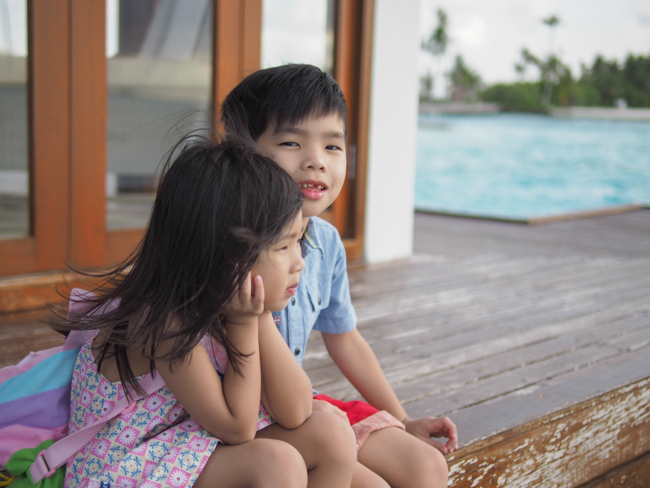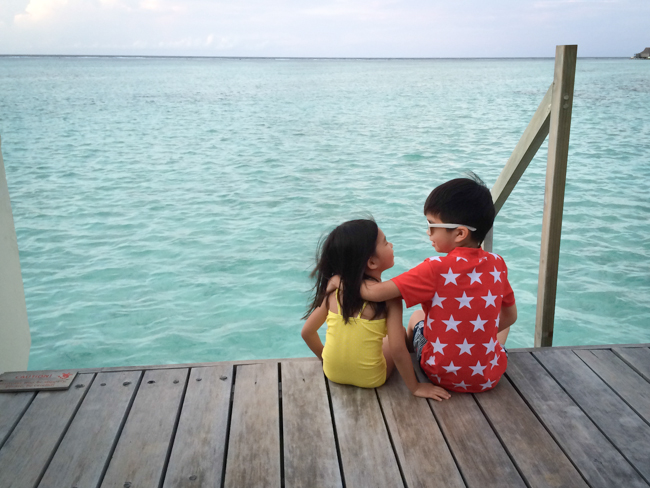 2. Hunting for treasures by the beach.
They pretended to be pirates searching for buried treasure in the sand, then burying them. And by them, I mean mostly each other.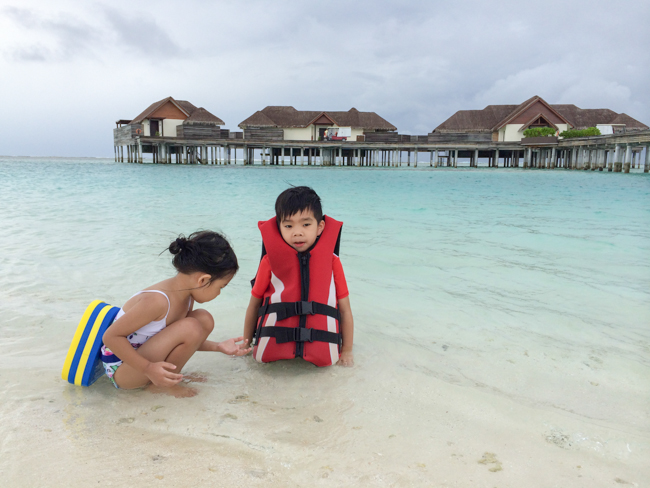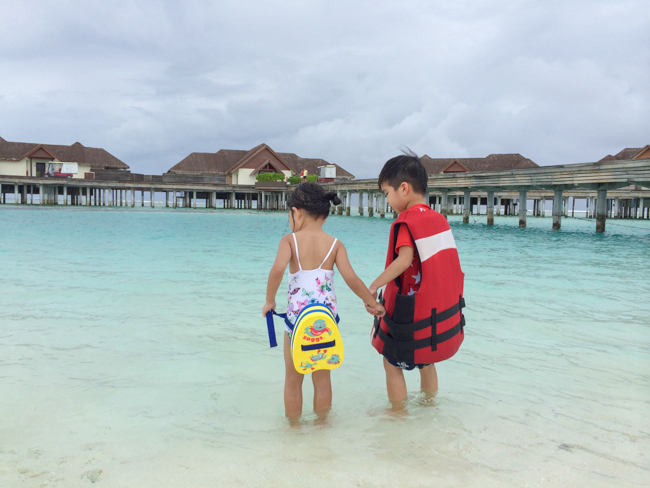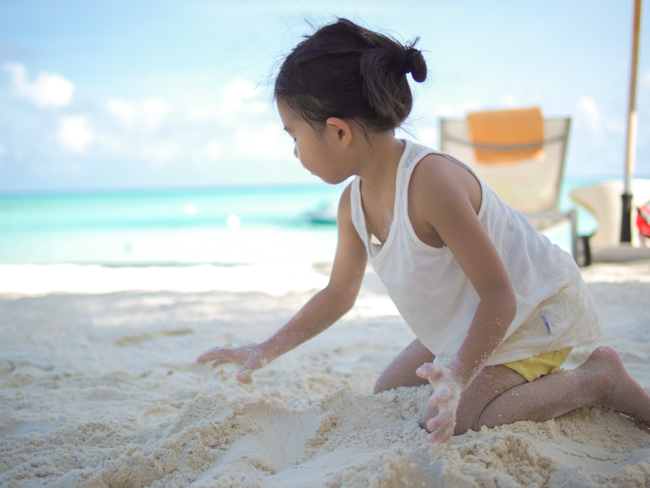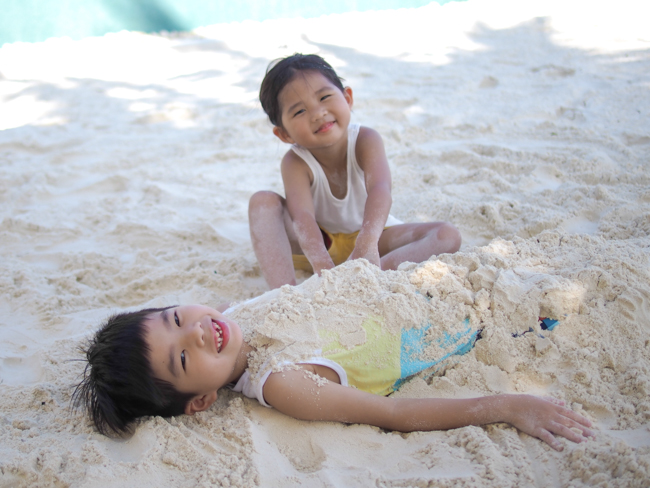 3. A relaxing spa massage treat to soothe those tired little muscles. 
They were so excited to be going for their first ever specially customised kids spa massage at the gorgeous LIME Spa. It was 60 minutes of pure bliss and tranquility for these two little explorers. As a testament to how relaxing it was, Kirsten promptly fell fast asleep 30 minutes into her massage.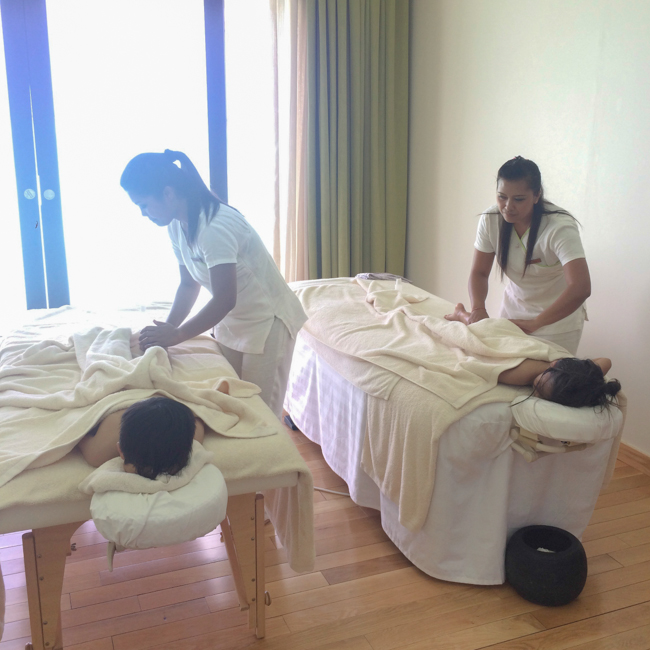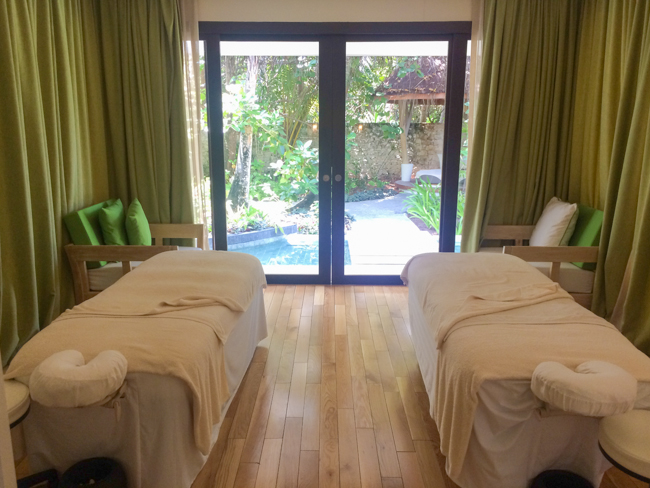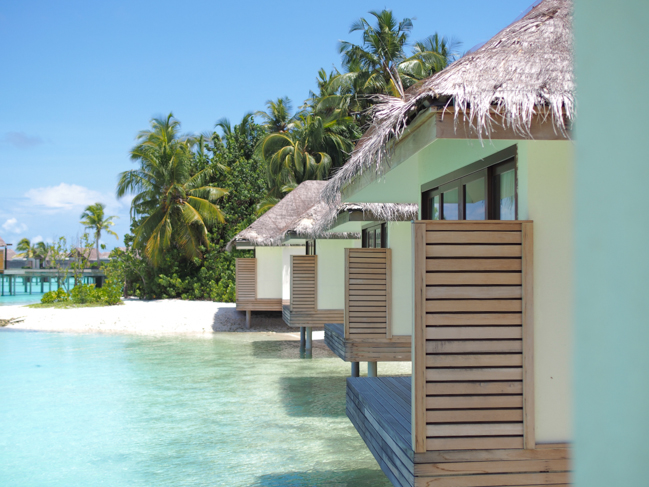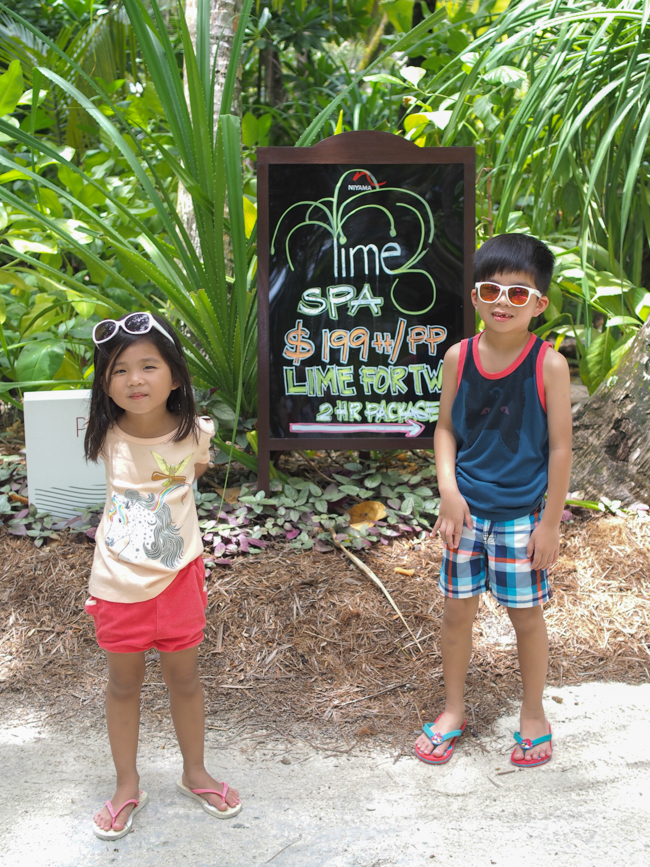 4. Oodles of fun at ACTIVE, the activity centre for kids. And adults too!
Having a kids club was a nice touch. It was filled with all kinds of super fun games and activities, plus the staff were amazing with the kids. They baked cookies, watched movies, picked up pool, tried table tennis, played video games and drew little masterpieces.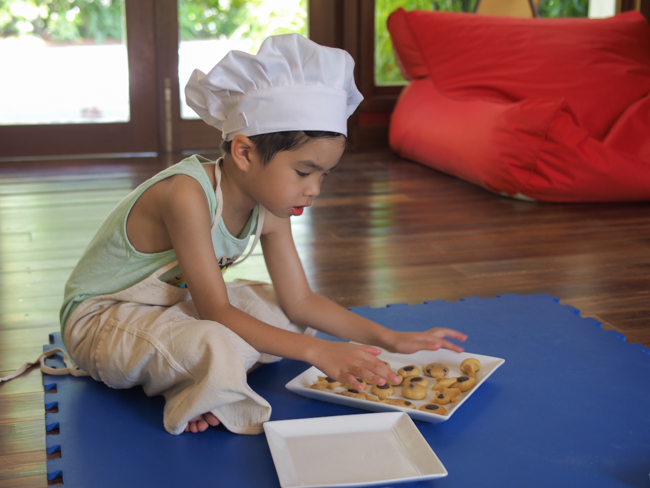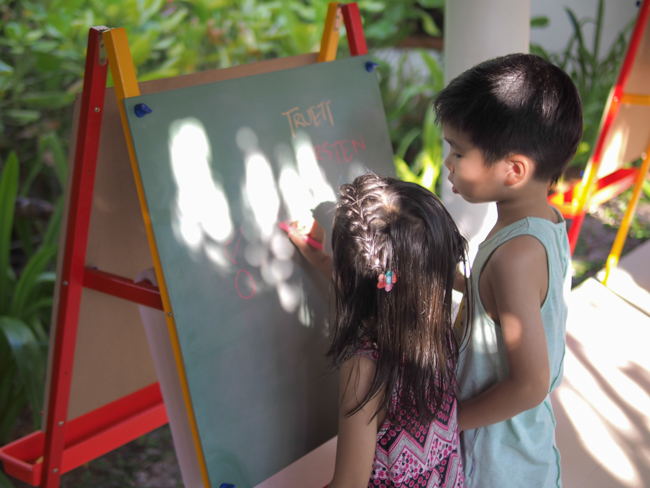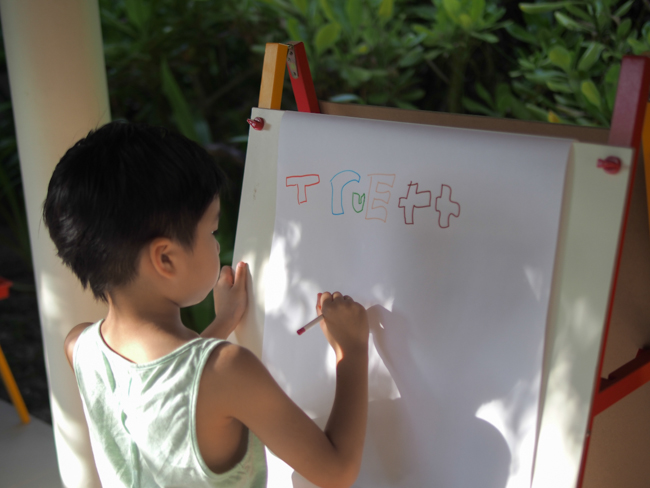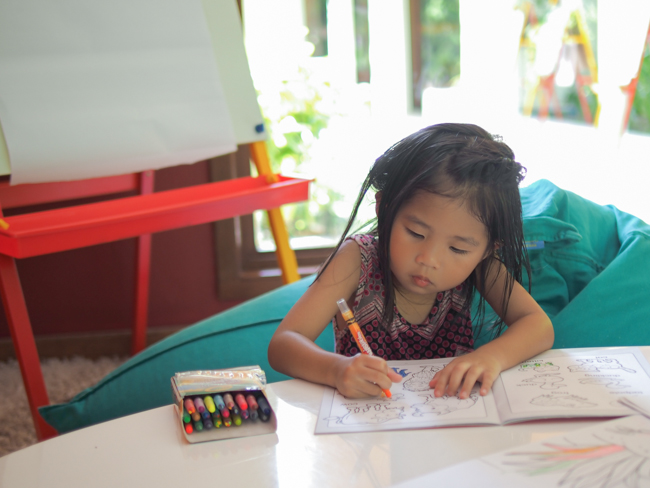 5. Learning about corals with a marine biologist + a tour of Subsix, NIYAMA's underwater bar.
This was hands on learning at its best, as the kids were given an introduction to marine life and coral conservation, then taken out on a jetboat to a really cool underwater bar where they got to experience it up close for themselves. I've never seen them so fascinated by fishes and corals.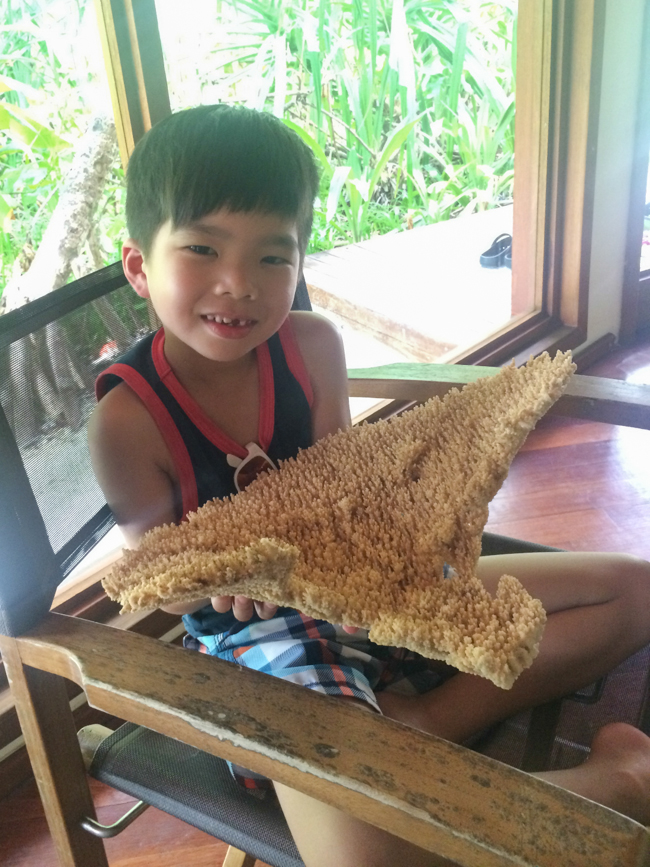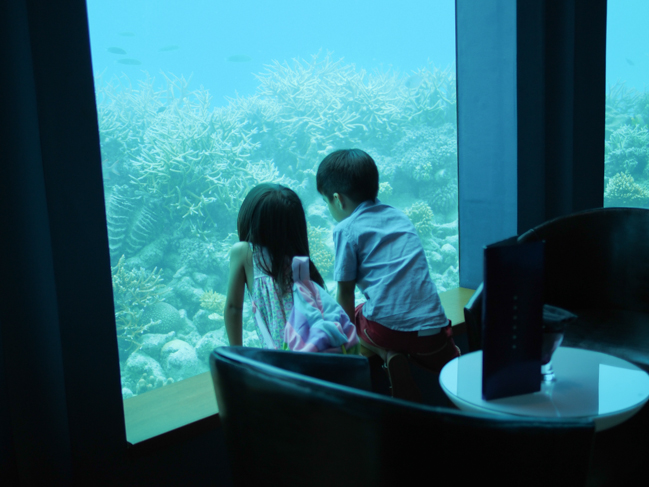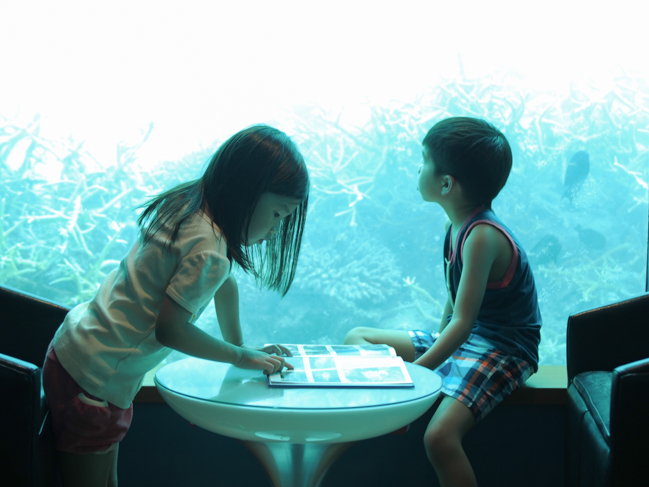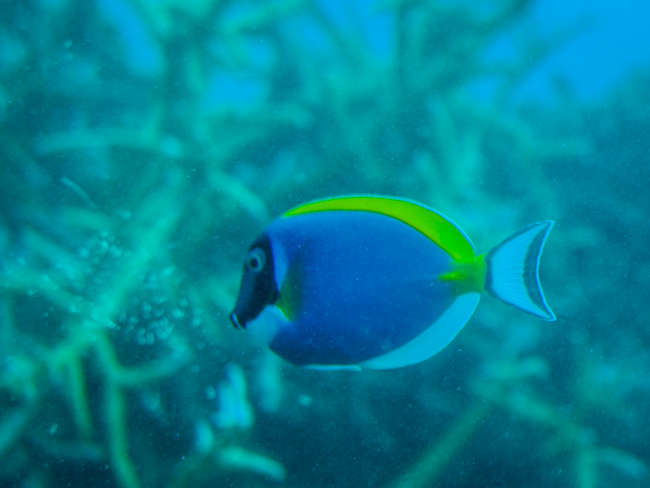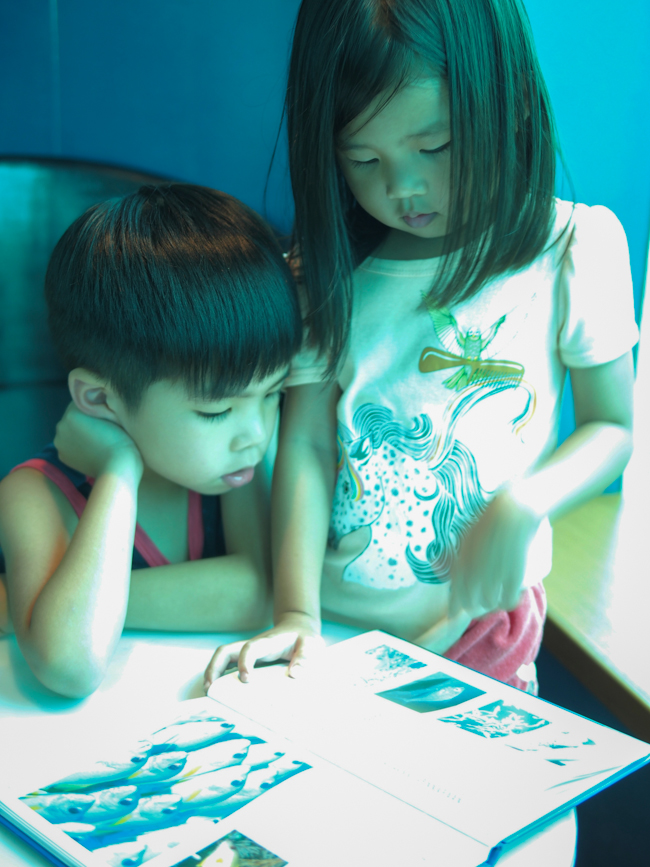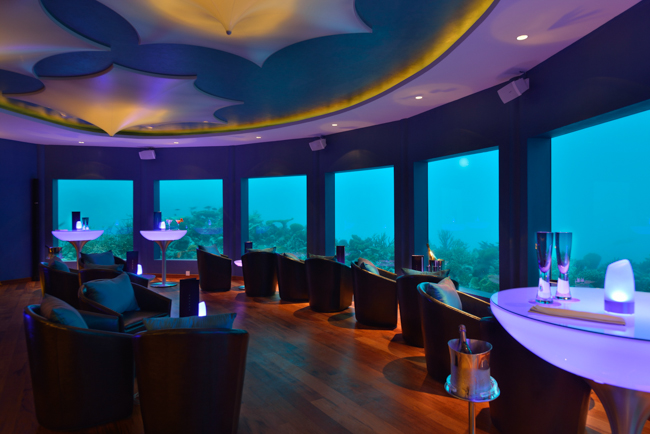 6. Leisurely strolls to just about everywhere. 
Walking has never been this fun. They held hands and took leisurely strolls to explore everything they could find on this little island paradise.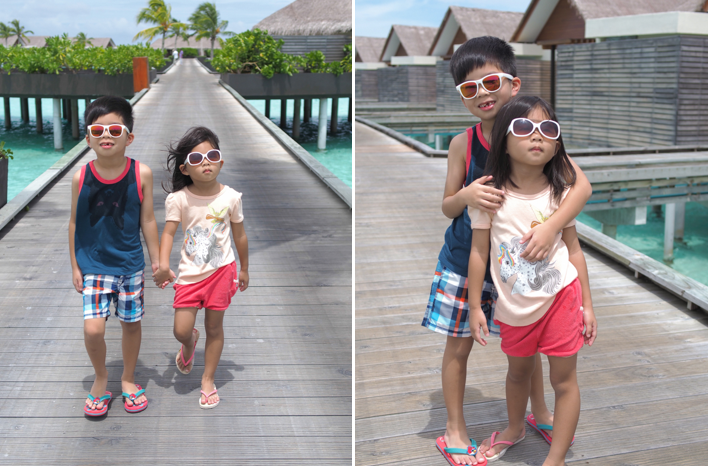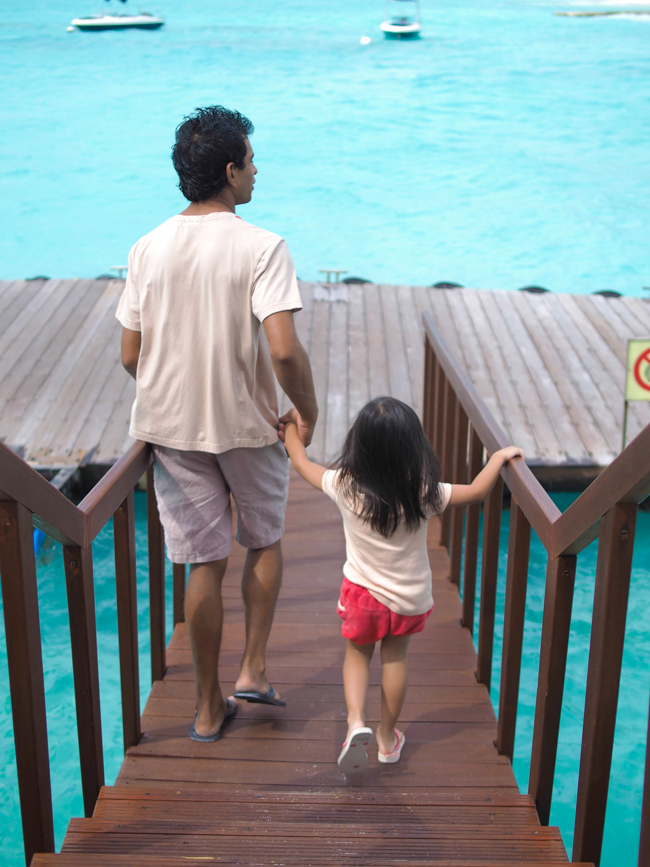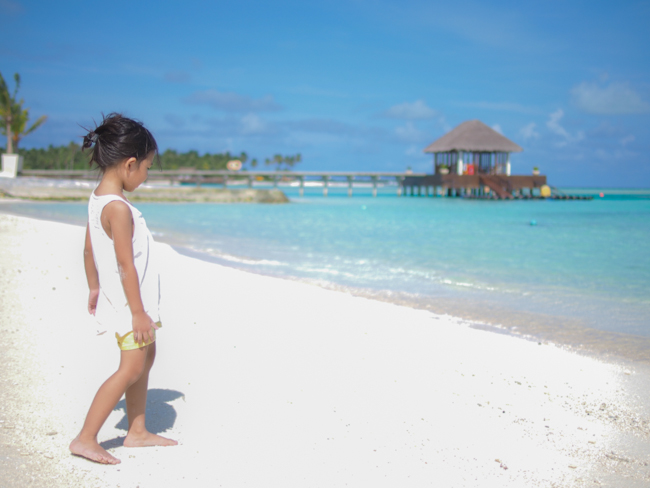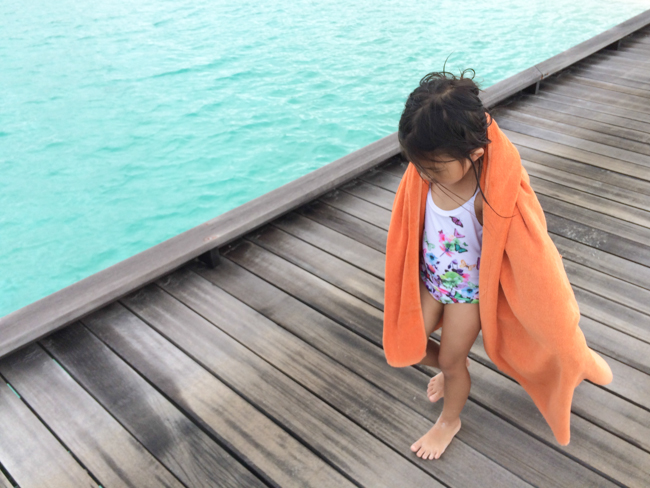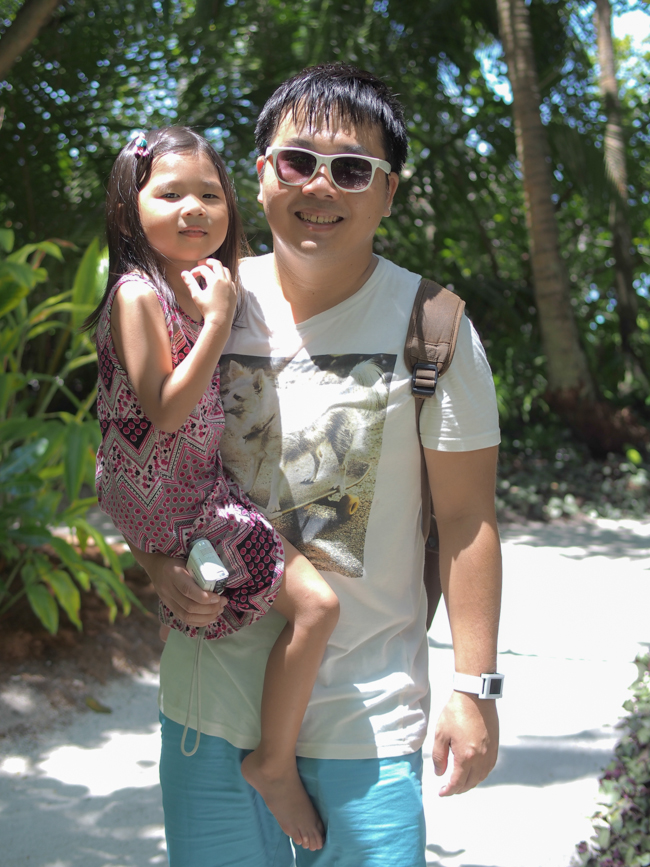 7. Selfies! 
Ok, this was mostly Kirsten, who's the selfie expert around here. It was like her dream come true taking selfies in such a pretty place.
"C'mon, let's take a photo, mom!" she'd ask excitedly everywhere we went and I was happy to oblige.