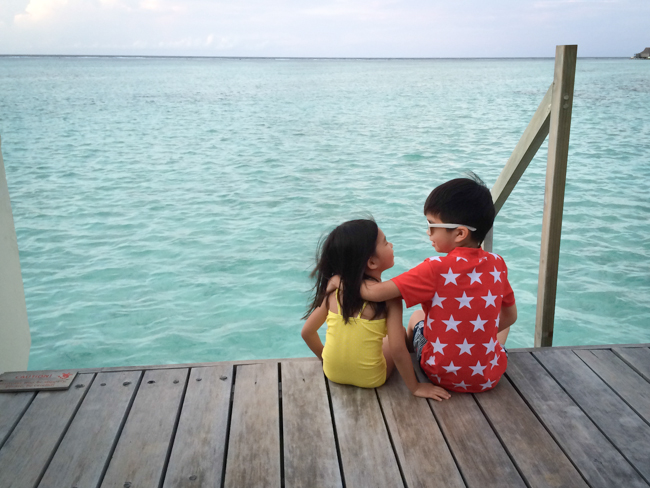 We're here at NIYAMA Maldives with Truett and Kirsten for a couple of days and this place is out of this world kind of gorgeous.
The kids think that they're in heaven – Kirsten actually asked "is this what heaven looks like?" – and all I can think of while we're here is how does a place this beautiful even exist??!!!
The sand is so pearly white it shimmers (plus it feels so ridiculously soft between my toes). And the turquoise water is such a crazy shade of blue I can just sit here and look out at it all day with all the little fishies swimming around.
I've got a ton of photos, I promise I'll get through them and have them up on the blog once we're back.
In the meantime, have a great weekend, you guys!