On Days 2 and 3 in London, the kids were still getting up at 4 in the morning, which meant that we got an early start to our days in the city. Thanks to the time zones, we seem to get up much earlier on holidays than we do back home and it's nice, waking up before dawn in a new city, spending a few moments listening to the still of the morning and taking it all in.
There was a starbucks around the corner so I threw on a coat over my sweats (one of the benefits of being somewhere cold is that I get to wear my jammies out onto the street and not have anyone notice) and hopped over for a bacon butty + a latte. I love discovering hip brunch places with fancy sandwiches but sometimes, on cold, quiet mornings, I like how a starbucks breakfast anywhere in the world makes me feel like home.
Slow mornings watching the sunrise with my babies next to me, that's one of my favourite parts of the trip.
First stop for the day was the British Museum. Ranked the top attraction on tripadvisor, we had to stop by for a visit. Also, it's free, as are all the other museums in London.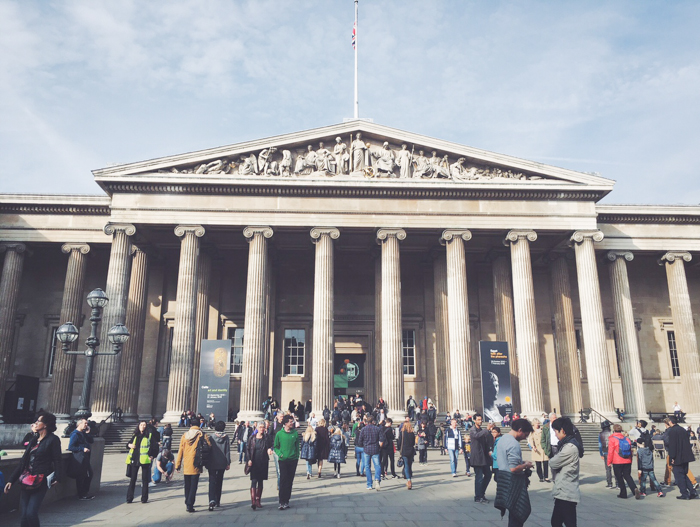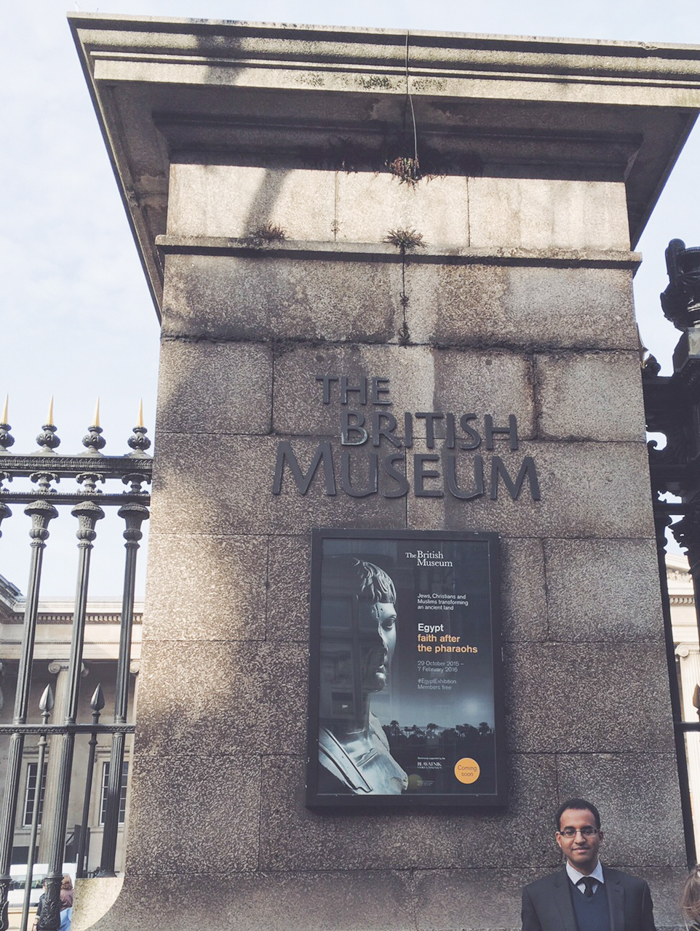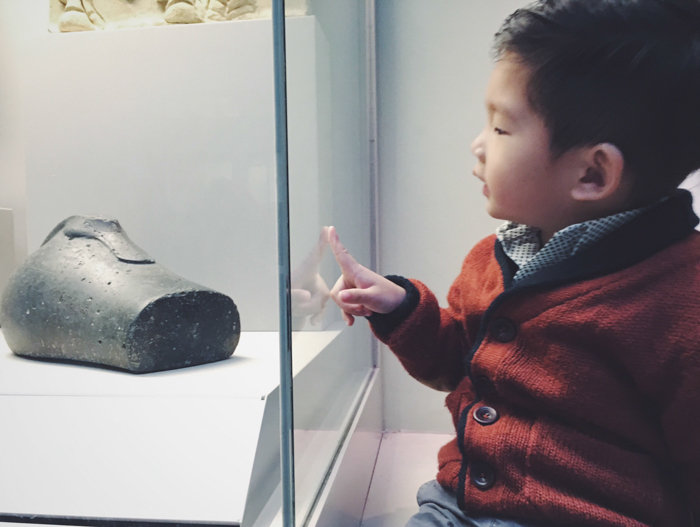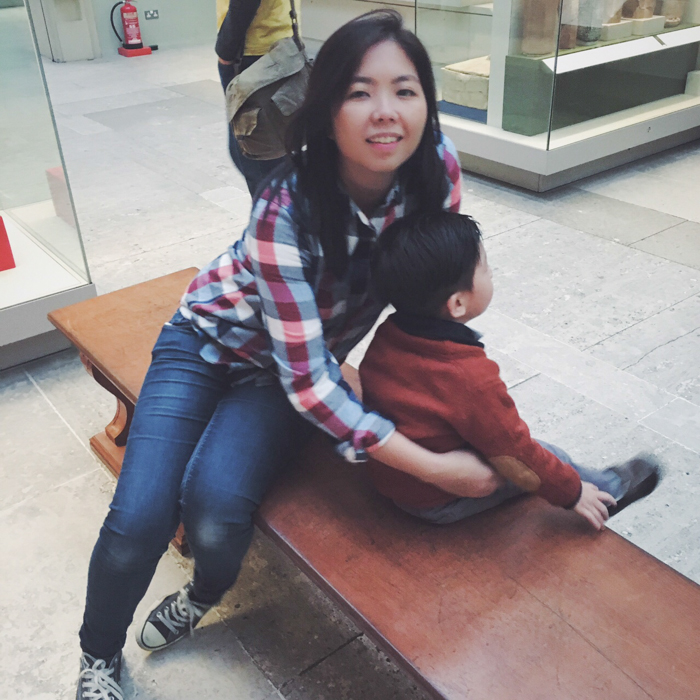 There's lots to explore at the museum and it would have been nice to spend more time wandering the halls but with the 2 babies getting precariously close to very rare and priceless sculptures, we were out in 2 hours. I think Truett + Kirsten would have enjoyed it a little more. I'm penciling it in for the next trip.
Meanwhile, Finn and Theo were very thrilled to discover a playground at Bloomsbury Square, right next to the museum.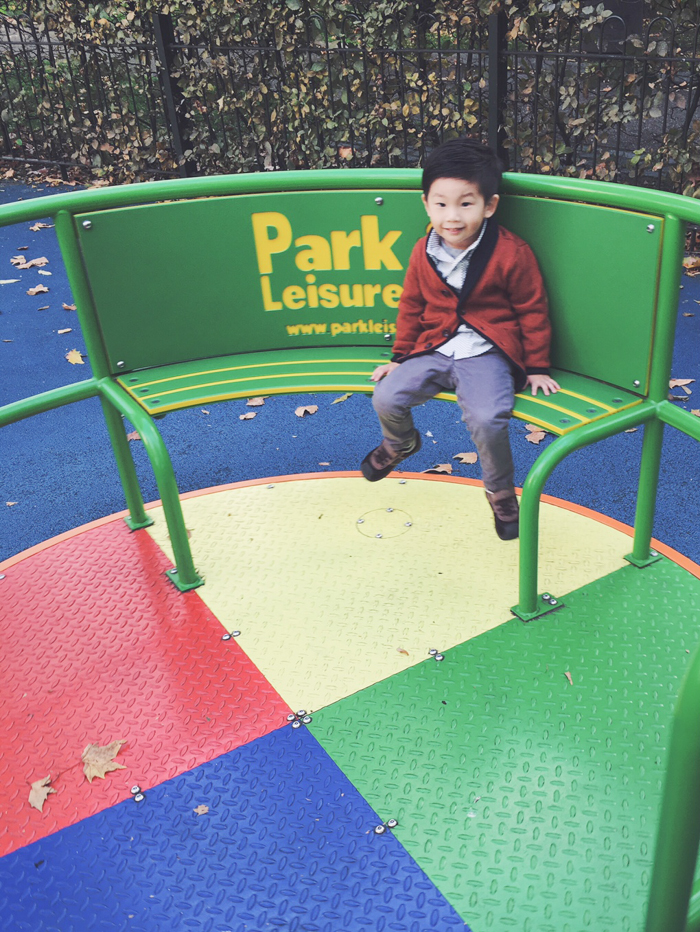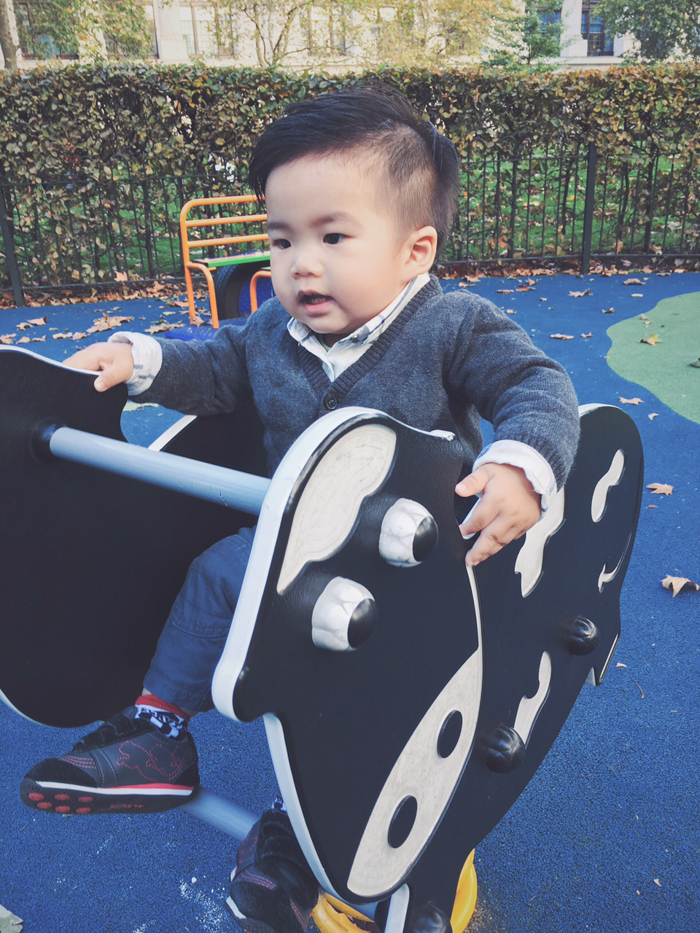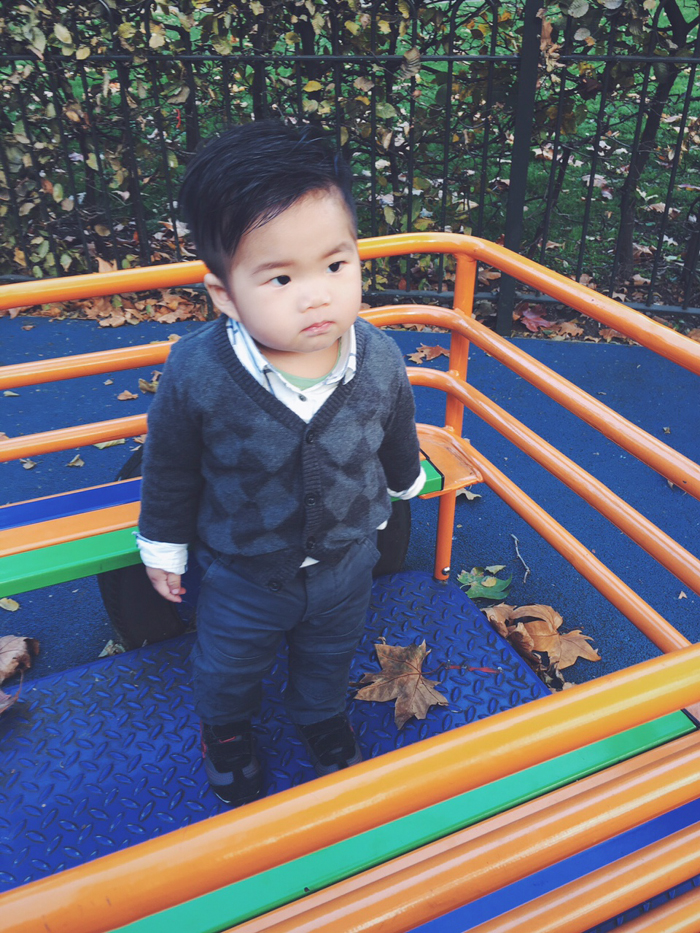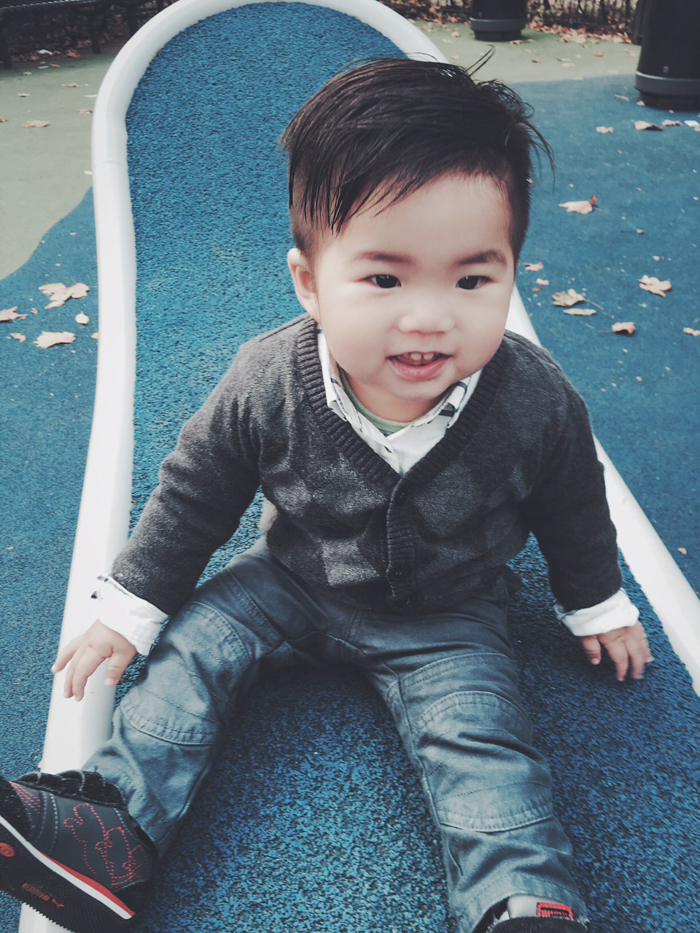 Theo: The best thing about having a big brother? Shoulder massages.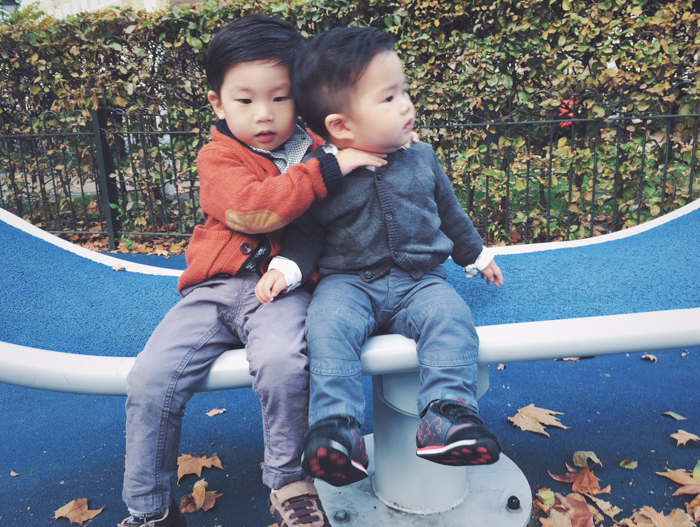 Theo: For that delightful massage, I shall offer to eat your nose.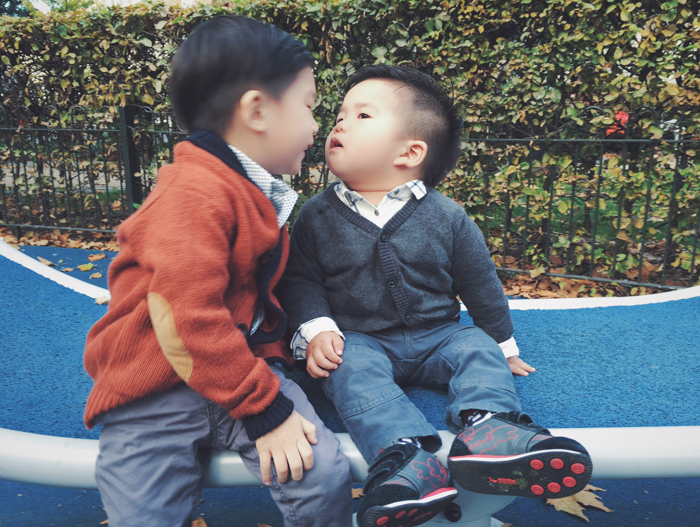 Finn: Ok baby, listen up, here's the plan…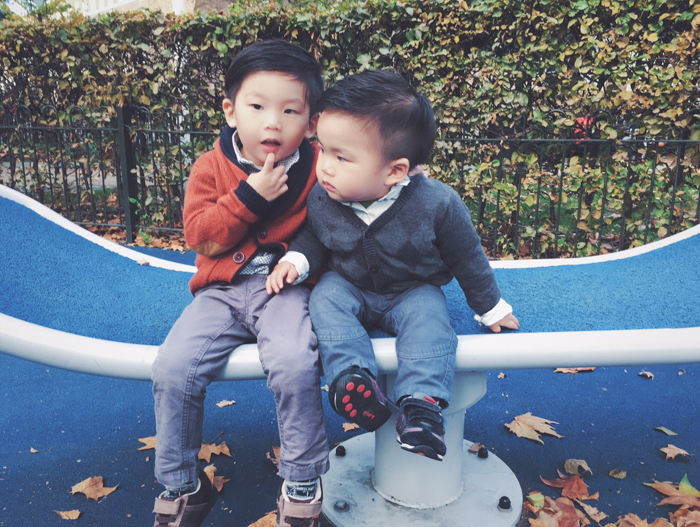 Theo: What in the world kind of ridiculous plan is that? No.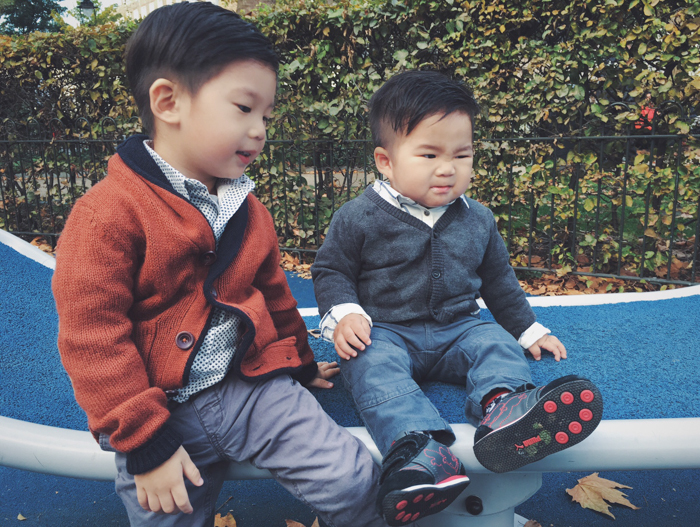 We had afternoon tea at Bea's of Bloomsbury (excellent scones, cakes were ok), did a spot of shopping at Oxford Street, and rounded off the day with dinner at Chinatown.
***
The third day was our designated theatre day. The husband and I had a matinee show for Book of Mormon booked and my mom would go for Lion King in the evening with a friend. This turn taking system was necessary because babies.
But first, a trip to Borough Market in the morning.
I have a little secret affair with food markets. All the pretty stalls with so much food just casually saying hi and sometimes giving me a playful wink. Salt beef sandwiches! Crackling roast pork! Pan seared scallops topped with bacon bits! Paella! Authentic malaysian curry! Fresh juices! I was feeling a little ill so I couldn't eat as much as I wanted to but my brain was all like "GIVE ME ALL OF THE FOOD!!"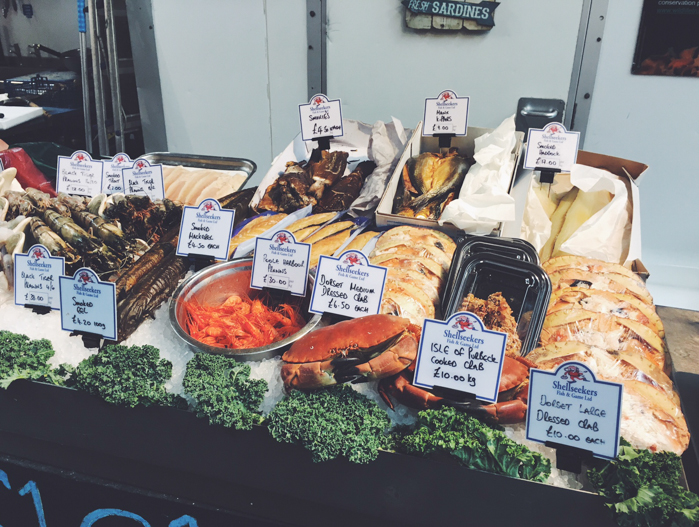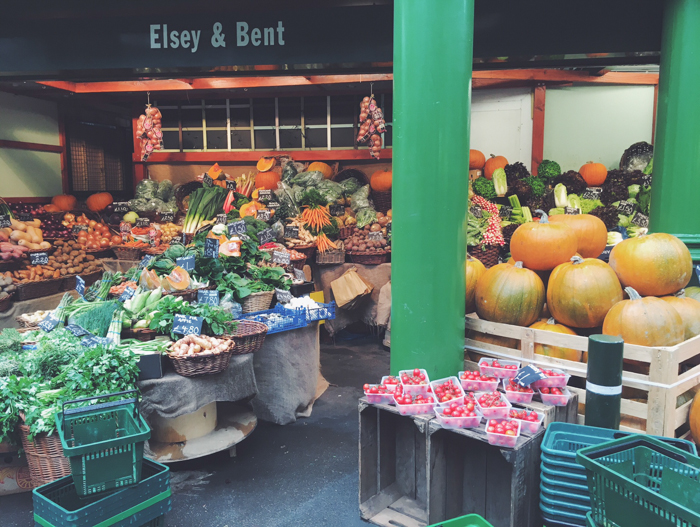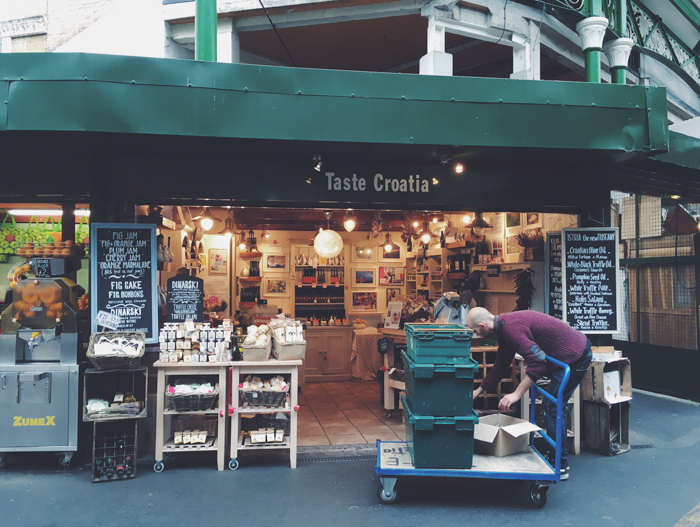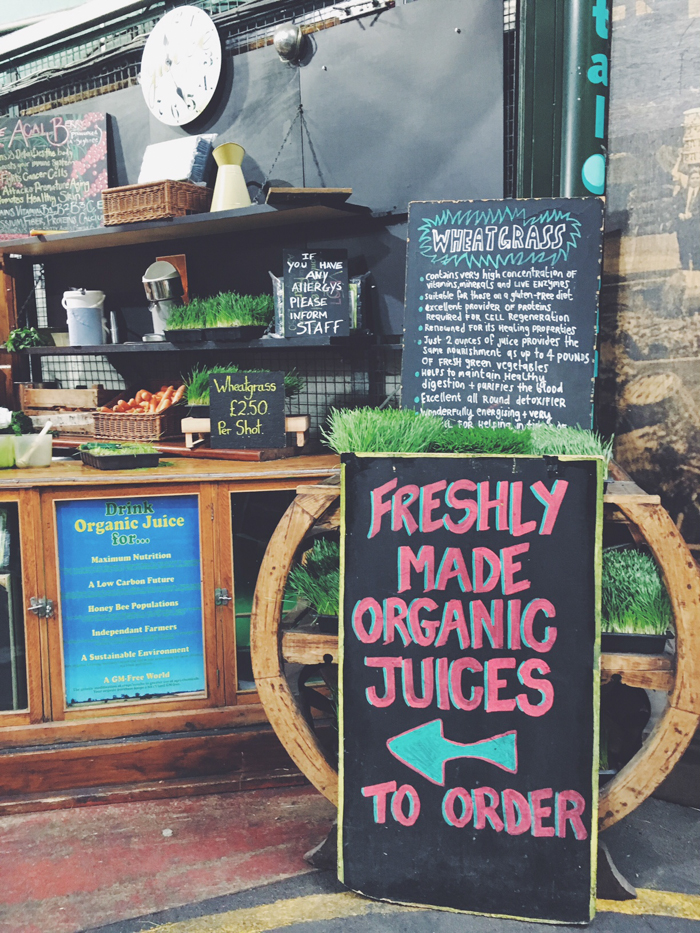 This place was baby Theo's idea of heaven. He just toddled around pointing at everything, yelling "EAT EAT EAT!!!" This boy knows what's what – he's a true blue foodie.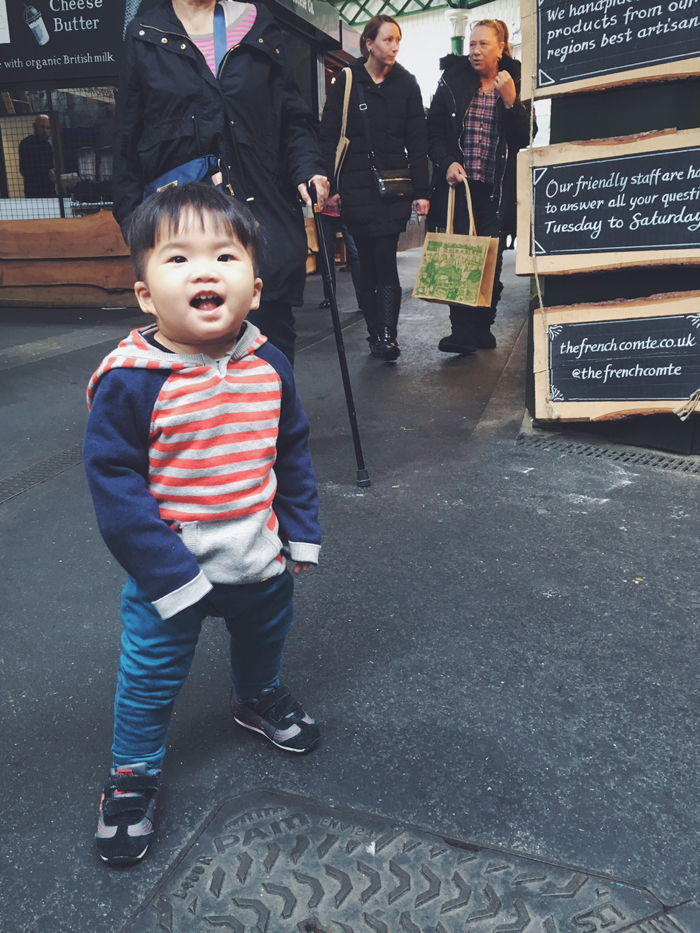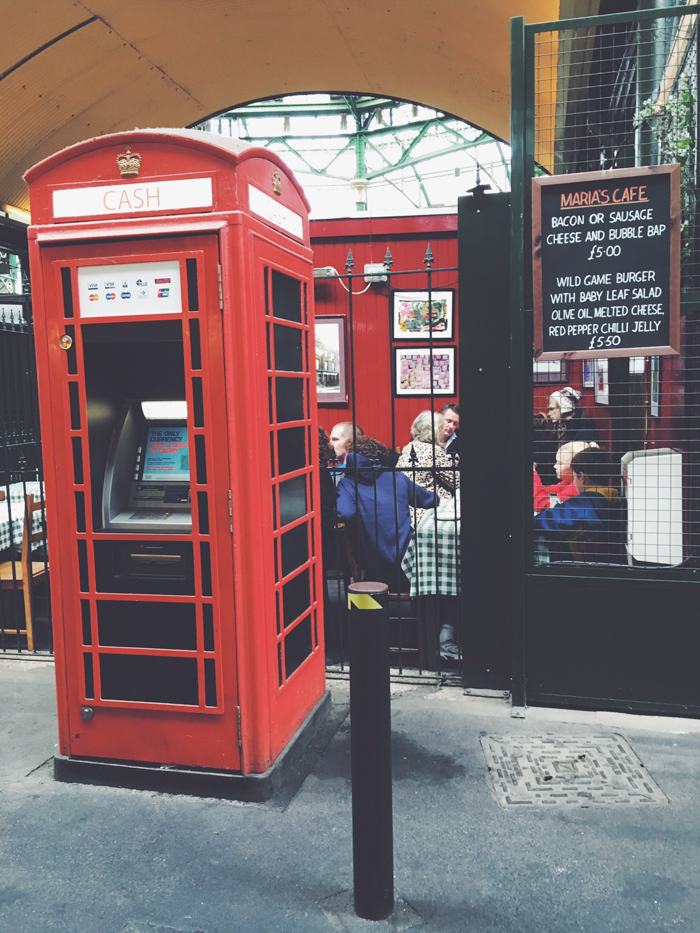 We had some very good coffee from Monmouth, a little coffee place just across the street. Not quite Melbourne coffee but one of the best we had in London.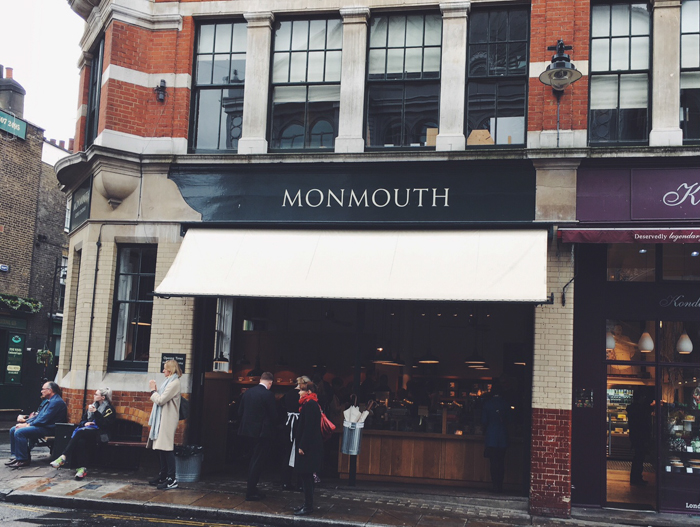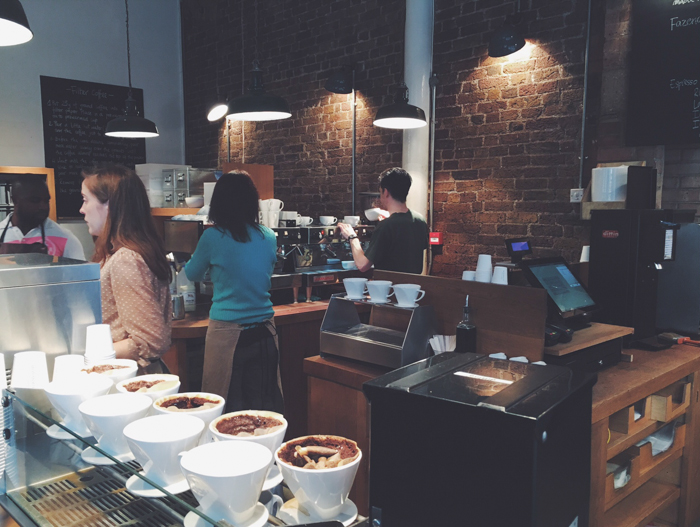 From the market, we took a stroll over to London Bridge (the inferior kind of meh regular bridge) and made our way along the river to the much nicer Tower Bridge. It was a lovely walk on a lovely morning.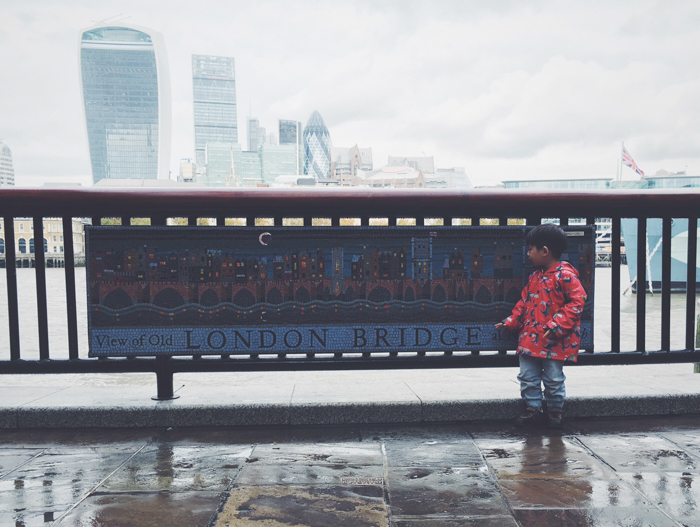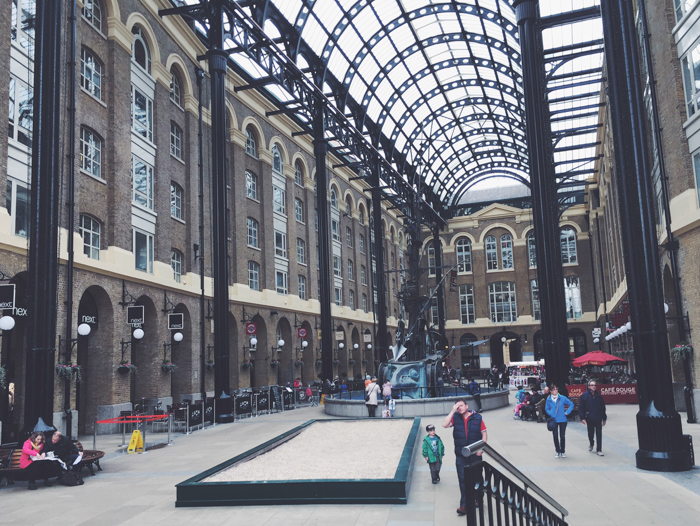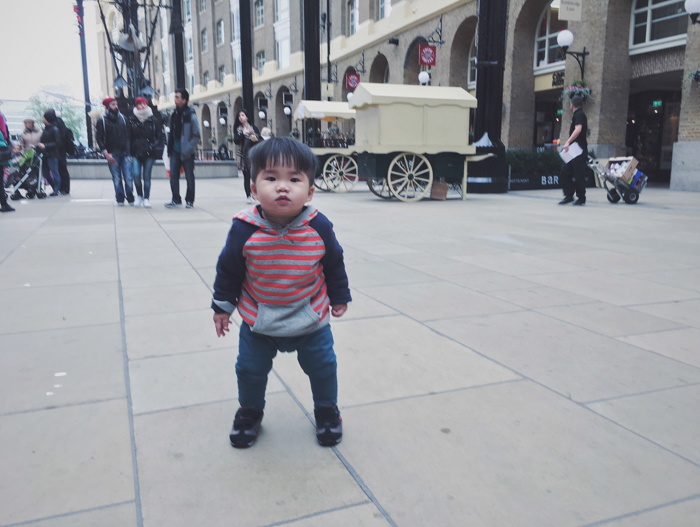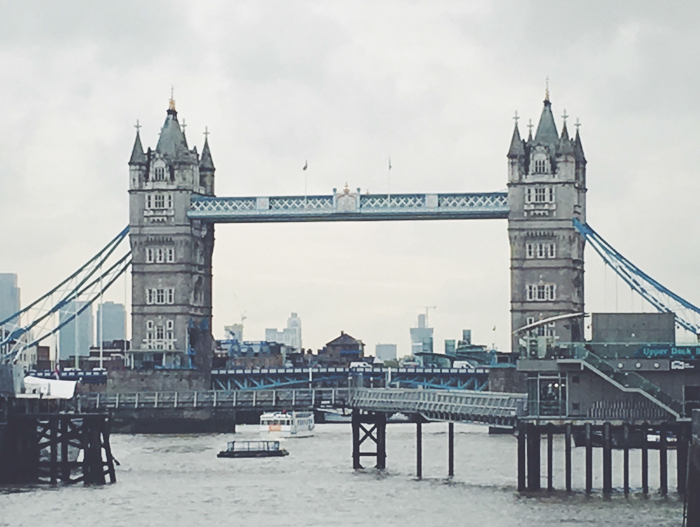 I suppose I'll wrap up with a final word on the Book of Mormon, which was fantastic, by the way. I think this is now my favourite musical of all time, beating out both Wicked and Lion King. It is extremely politically incorrect, borderline offensive and not suitable for everyone but I found the script to be superb, the pacing was tight, the songs were masterclass and the wit was absolutely spot on.