Instead of doing our rounds across Bangkok city like we usually do, we spent most of our time exploring the Mandarin Oriental's hotel grounds and just soaking in the incredible atmosphere. Which turned out to be a good move because the one day we hauled the kids to Chatuchak market, we spent a grand total of 12 whole minutes exploring before the kids delivered their "I'm so tired and it's so hot, let's go back to the beautiful hotel" spiel.
But we did at least get to eat the delicious wanton noodles that I've been dreaming about so… score!
It was fun just hanging out at the hotel though. One of my favourite sections was the Author's Lounge, which forms the Author's Wing, the original wing of the hotel. We hear it's THE place to get married in Bangkok and I can totally see why. I stood at the top of the stairs and had a little Titanic moment – I have a thing for grand staircases, even though there's a 42% chance I'll trip and fall on my face in heels.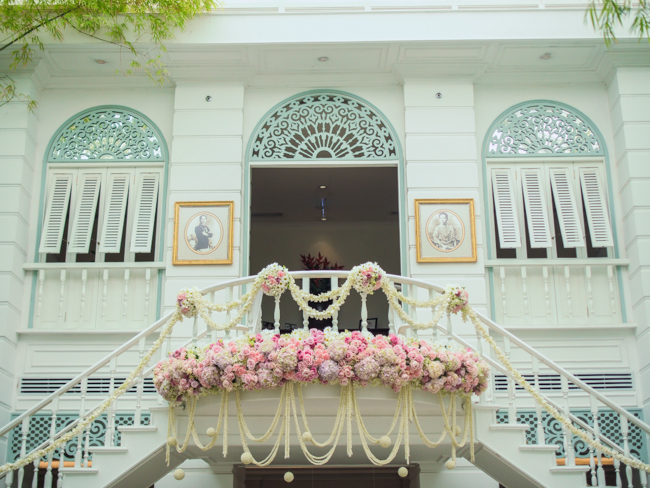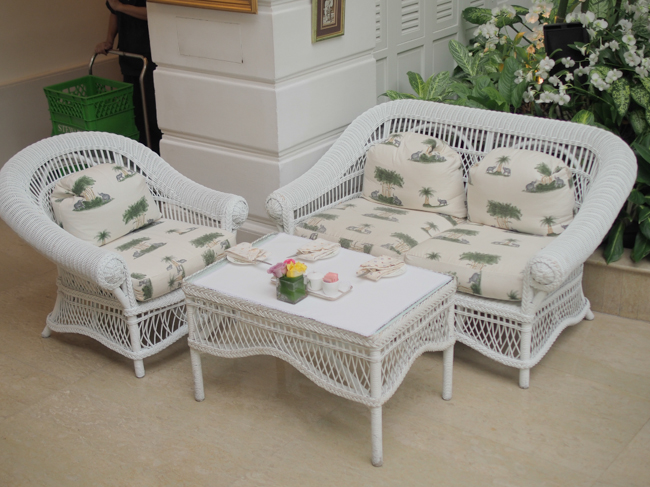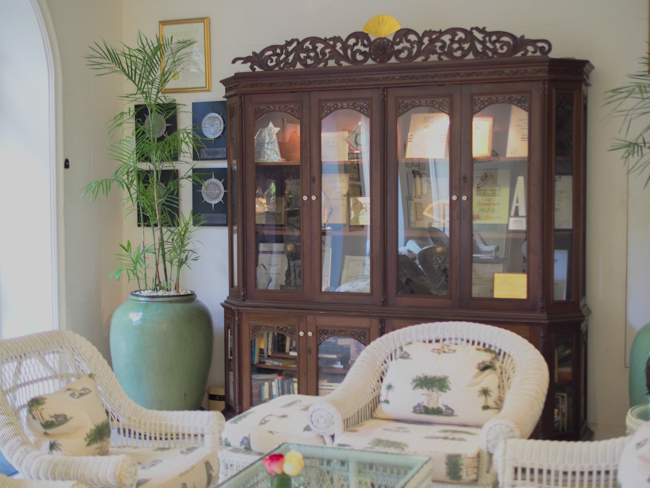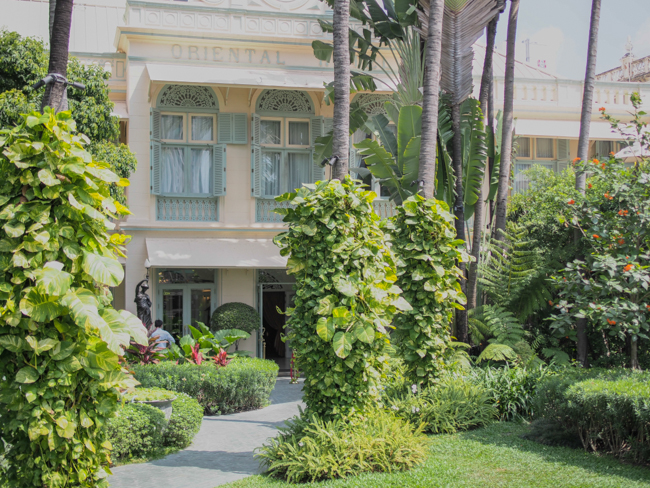 The Author's Wing is made up of a handful of suites named after the authors who've stayed at the Mandarin Oriental. Not too sound too uppity but it's true – famous celebrities are great and all but authors, they lend an air of class and refinement. Writers like Joseph Conrad and Somerset Maugham wrote some of their books sitting in their suites and looking out over the Chao Phraya River.
We were taken on a tour of the different suites and each of the author's suites are designed to reflect the personalities of the various authors, some very regal, some elegant and understated, some flamboyant. I can't decide which one I like best.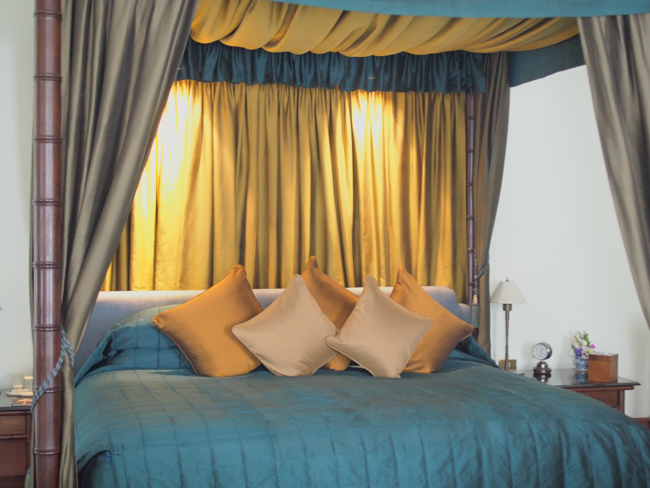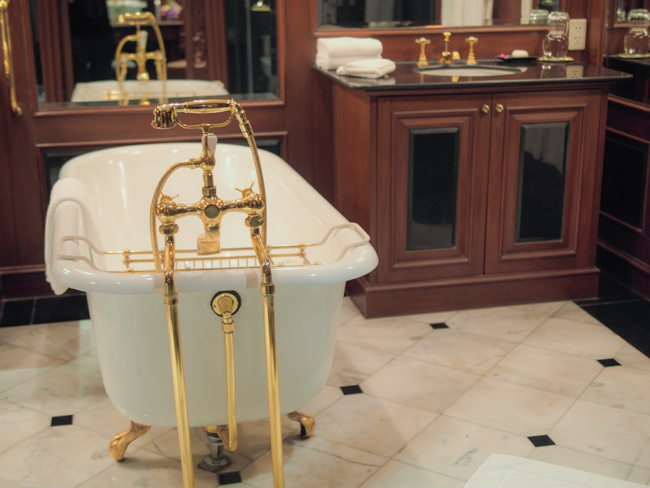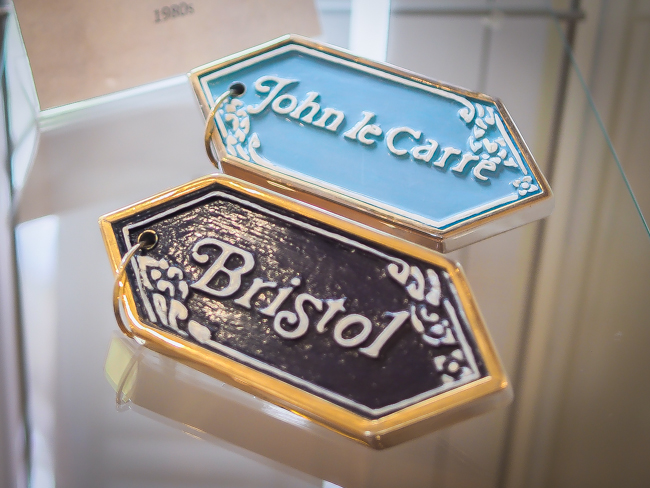 On one of the evenings, we had a BBQ buffet dinner at the Riverside Terrace and the experience was exceptional, both in food quality and attentive service. The selection of fresh seafood, roasted cuts and even sushi was divine. We don't do a lot of fancy sit down dinners with the kids in tow because they're volatile in confined spaces and there's usually a lot of frantic food shovelling required.
But this time, they were on such good behaviour that we were a little surprised. They ate their food promptly, asked for seconds and thirds, made polite conversation, it was all very enjoyable.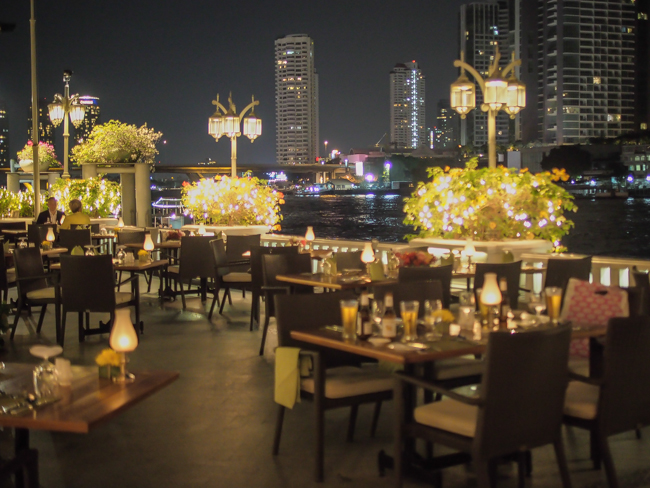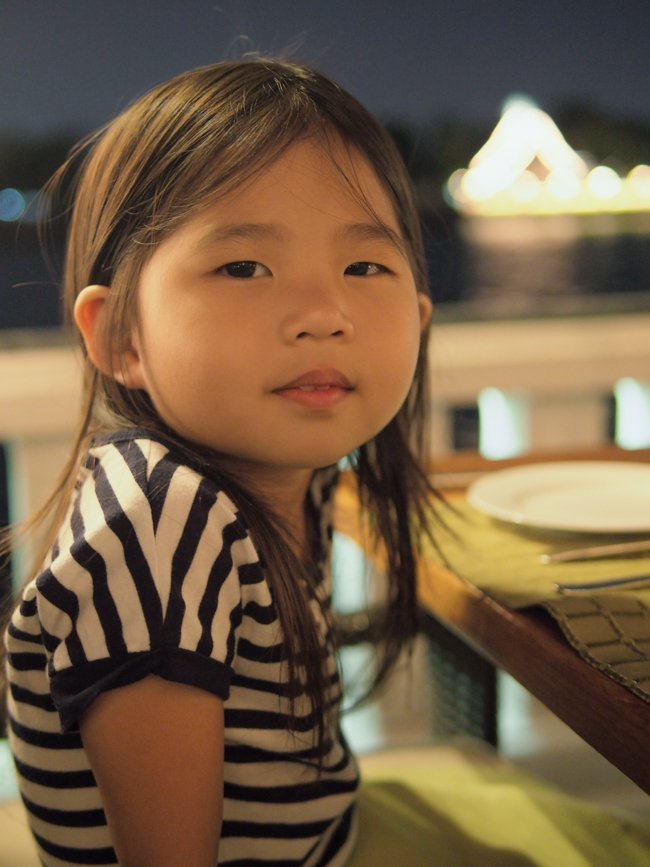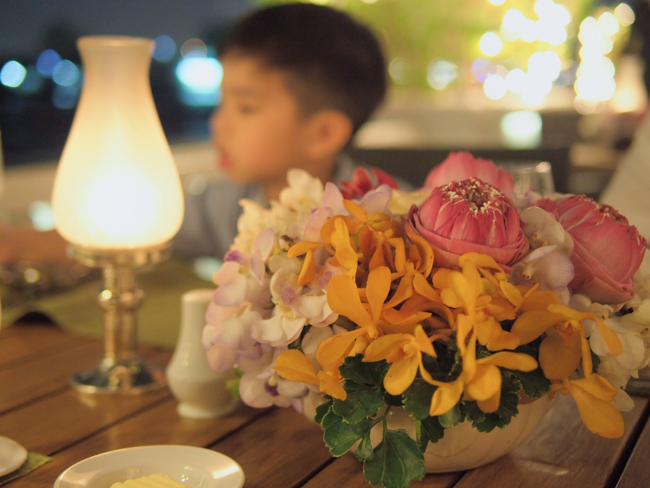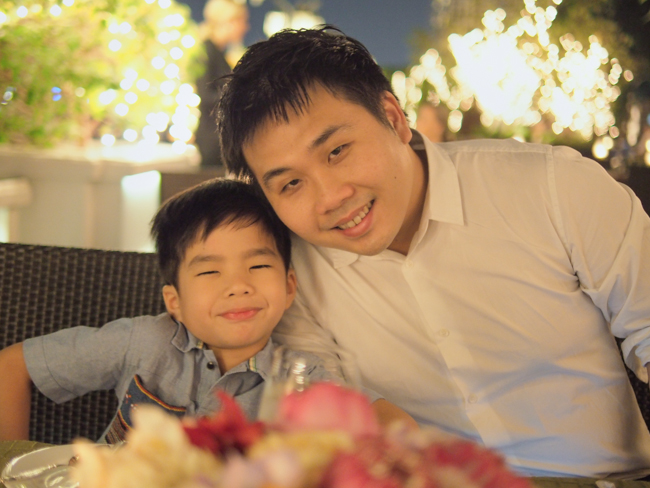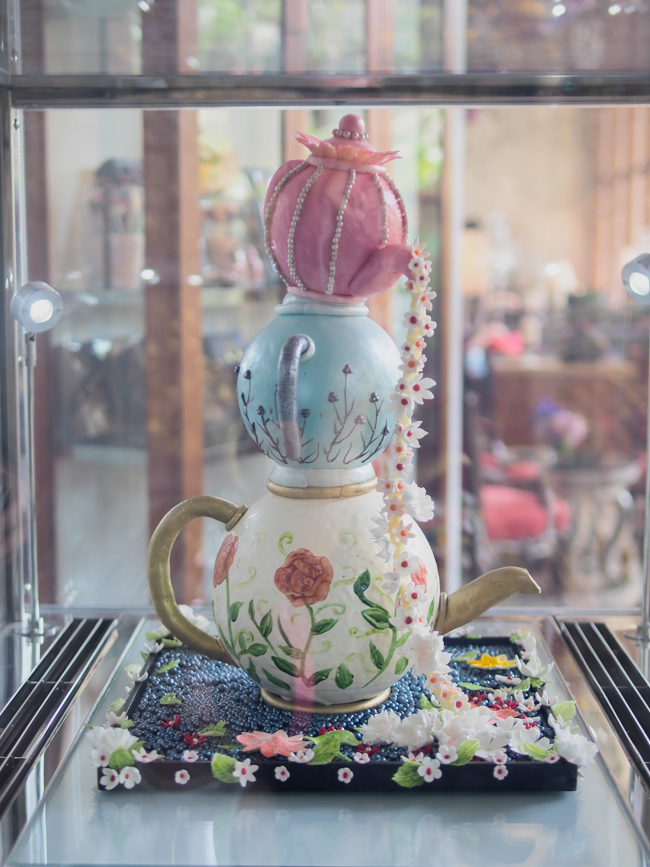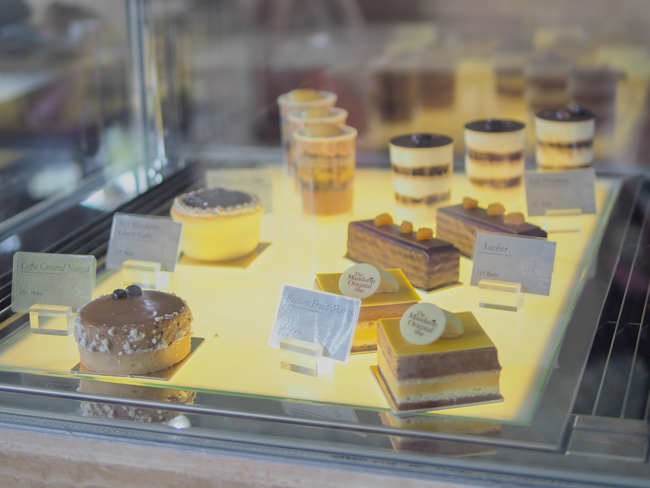 Maybe it's a sign of age but this new way of experiencing Bangkok has trumped all the other Bangkok trips combined. Then again, the kids had an equally fabulous time.
Truett summed it up best when he sat back at the pool with his hands crossed behind his head and said, "ahhh, this is the life."
Why yes, yes it is.