We're home!! It's been one epic trip, probably the best one I've ever had.
There's the post-holiday euphoria crash and the jet lag (which is always worse on the way home) and the general exhaustion but I'm also glad to be home to see my baby, whom I've missed so, so, so, so, so, so (*insert many more so's) very much. I've had to spend the last 3 weeks talking to him on skype and watching videos of him on whatsapp and now I know what it's like to be on the other side of the lens looking at him from afar and you know what, it sucks. I'd much rather be on the side where I get to hold him and kiss him as often as I like. That side is much better.
Also FYI, babies are not meant to be skyped with. I don't know what's worse – not seeing him at all and going crazy or seeing him and going even more crazy because he's so near yet so far and I just want to immediately fly home to feel his baby weight in my arms. These arms are made for holding my baby and they've felt so empty the past 3 weeks.
We got back in the middle of the night and the kids couldn't resist showering their baby with a hundred kisses at 2 in the morning. They've been kissing him so much that baby Finn is all like "WHAT'S UP WITH ALL THE KISSES??? RESPECT THE PERSONAL SPACE, GUYS…"
But I think deep down inside, he really enjoys all the attention.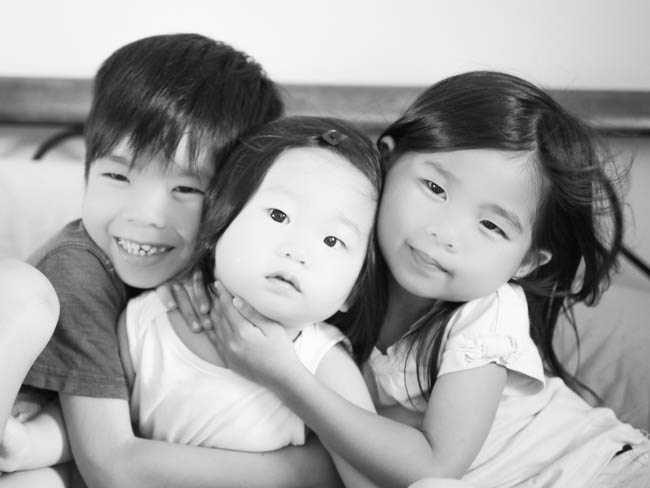 More posts on the trip coming up soon but I have a long to-do list today, of which all 750 items involve kissing my baby till he turns blue in the face.
Sigh. It's good to be home.