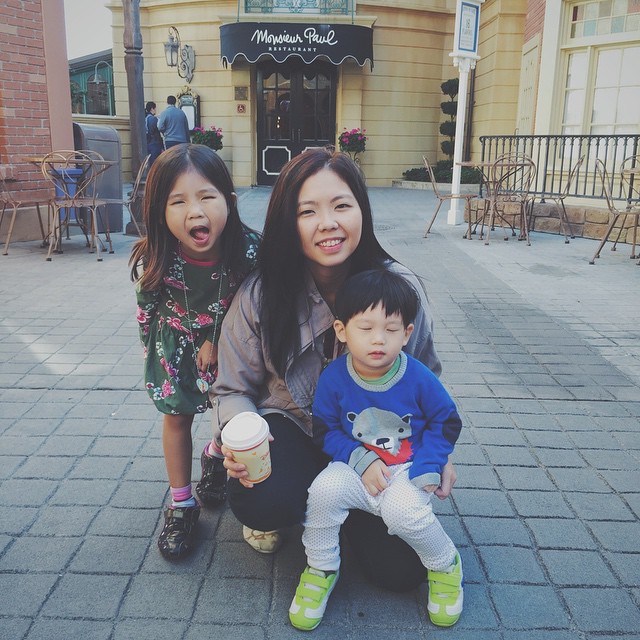 I think this has been the longest blog break I've taken since…well, since the beginning. I made several attempts to write a post over the past week (after full days at the parks!) but I started writing and it just felt like an out of body experience. Being the dedicated blogger that I am, I just went with it, y'know, letting inspiration take over and all that.
I summoned enough brain power to read it again 20 minutes later and started laughing because even in my delirious state, I could tell that it sounded like I was totally high, and not in a good way. Unlike The Beatles, writing when I'm high is not one of them skills I can include on my linkedin profile. I'm still working on that. So those drafts went straight to the bin and I went straight to bed. Yeah, clearly not that dedicated after all.
Some things I've learnt from this trip so far:
1. Jet lag does not get any easier with practice.
2. There are people who possess the mental strength to overcome exhaustion by sheer will power. I am not one of those people. Me, I just give up and walk towards the light.
3. Traveling with a toddler is about 72 kinds of exhausting. Every day, I'm discovering new ways to be worn out by this little lamb.
4. It is also incredibly fun, which most definitely makes all the exhaustion worth it.
It's been beautiful here in orlando, warm sunny days and lovely chilly evenings. We spent a couple of days at the new Diagon Alley expansion in Universal Studions (ZOMG!!) and we're now over at Disney World.
I've got so much to update and so many photos to post but all that's going to wait because my brain is rapidly running out of fuel.
Be back with updates soon!