I have one observation to make about New Yorkers and it is that they can really walk. That and the fact that they're so very nice (make that 2 observations!) We've had so many random people hold doors open for us, offer their seats on the subway and this super nice lady gave up her spot in line for the toilet because Kirsten was in a bit of a pee emergency – all without us asking.
But back to the walking. New Yorkers walk briskly and they walk a lot. 10 blocks? Without even breaking a sweat. It seems like everywhere is within walking distance, more or less.
Over the past few days, we've been walking and walking and walking everywhere. We must have clocked about 50 blocks a day – from 5th Ave to the MET, from 81st street across Central Park to Rockerfeller, from Chelsea to the high line to the Hudson river. We catch the subways whenever we can but once the kids fall asleep, it's brutal having to carry the strollers up and down the steps so we end up hoofing it instead.
I practically can't feel my feet at this point but that's a small price to pay, I guess. Especially since I'm loving the beautiful fall weather and it's been such a pleasure walking around the city.
One of my favourite spots for walking has been Brooklyn Bridge and DUMBO (which stands for Down Under The Manhattan Bridge Overpass), a pretty neighbourhood just beneath the Brooklyn Bridge. It's got a bit of the Melbourne vibe with a handful of cool kid stores, artsy home decor stuff and nice cafes.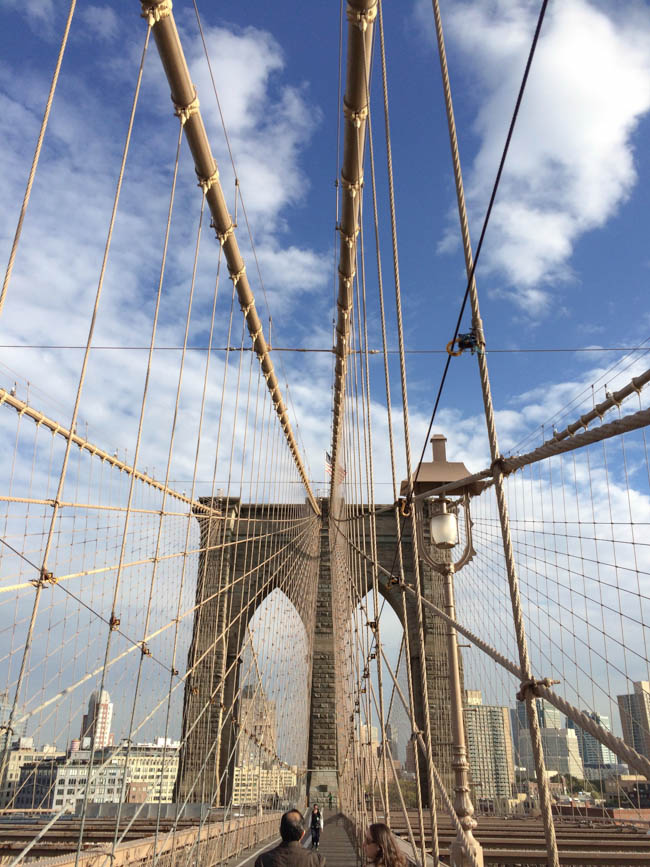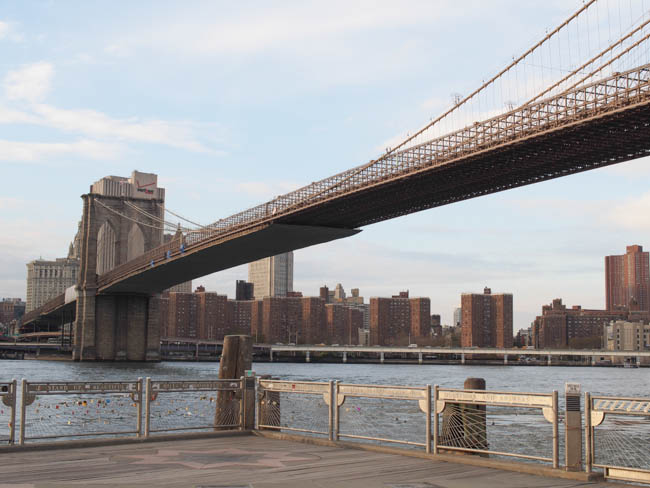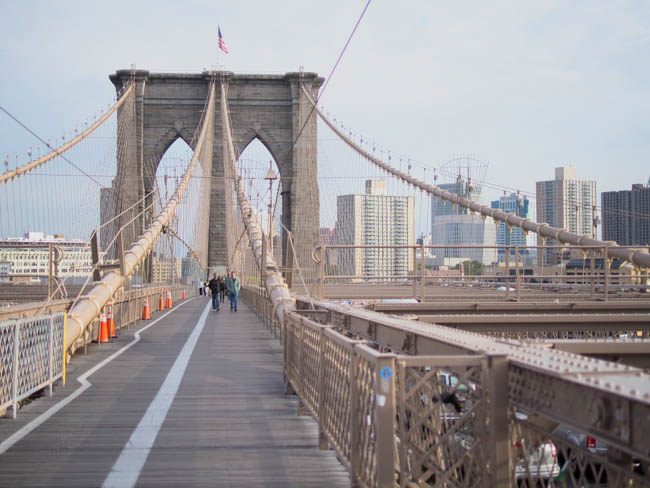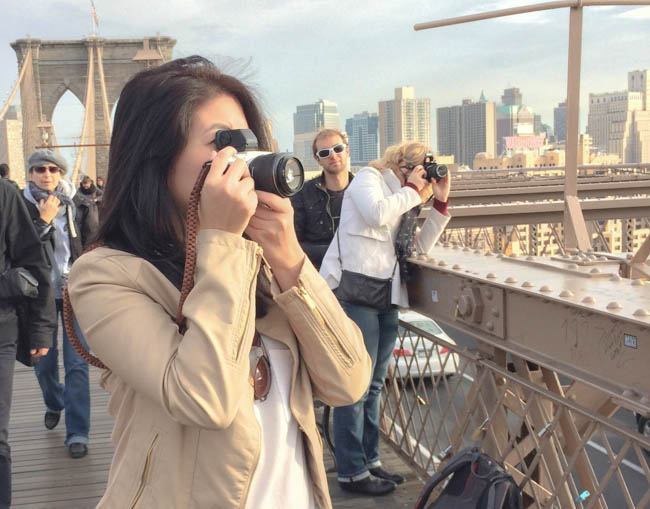 It was such a gorgeous day for walking and both kids fell asleep on their strollers while we took our time taking in the view. We were there right around the golden light hour so it looked like the entire bridge was bathed in a gentle, warm glow. Y'know, exactly the kind of moment epiphanies are made of.
Across the Brooklyn Bridge, we made our way for a triple scoop of frosty goodness at the Brooklyn ice cream factory, followed by a walk around DUMBO and dinner at Grimaldi's.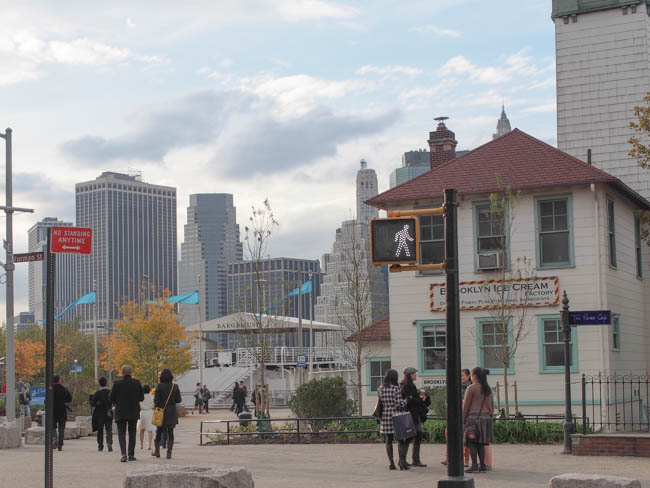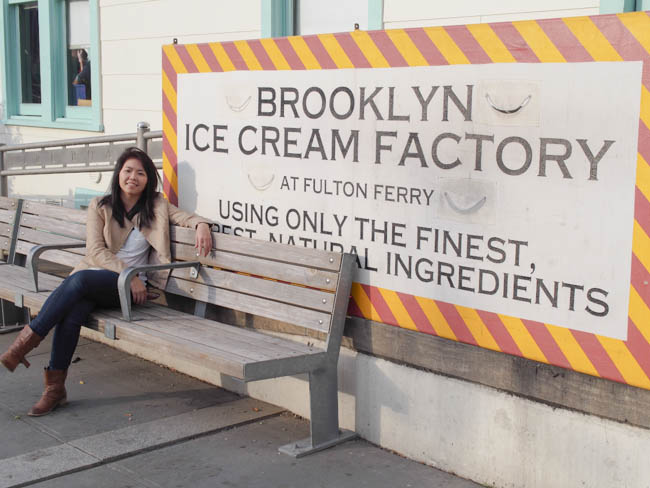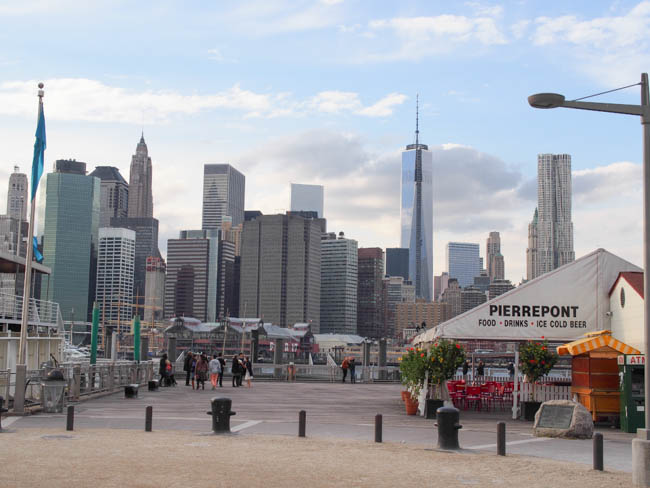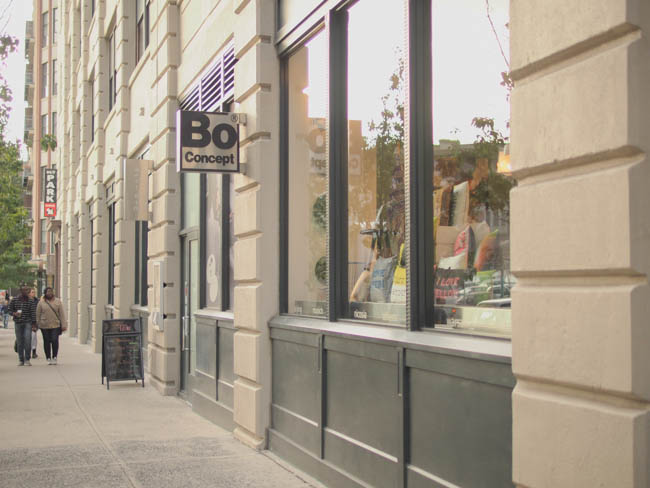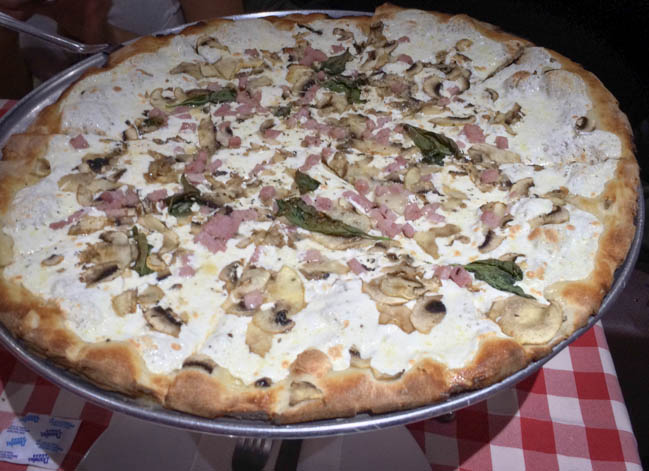 All the ingredients for a very spectacular day.