I'm down to my final post on the epic trip and I've saved the very best for last.
If there's one park that makes my heart skip a beat (or a few), it's the Magic Kingdom. It doesn't matter how many times I've been there, every time I cross those turnstiles, or spy the castle shimmering in the distance, or skip down main street (one does not just simply walk down main street; main street requires a bounce and a skip), or round the corner and bump into a character in costume, my heart leaps.
Magic Kingdom, how do I love thee? Let me count the ways.
1. Cinderella's castle decked in Christmas lights. 
Be still, my beating heart.
We were there just in time to see Christmas decor adorn the park and goodness, IT IS BREATHTAKING. This, this is the definition of too much beauty.
2. Snow on main street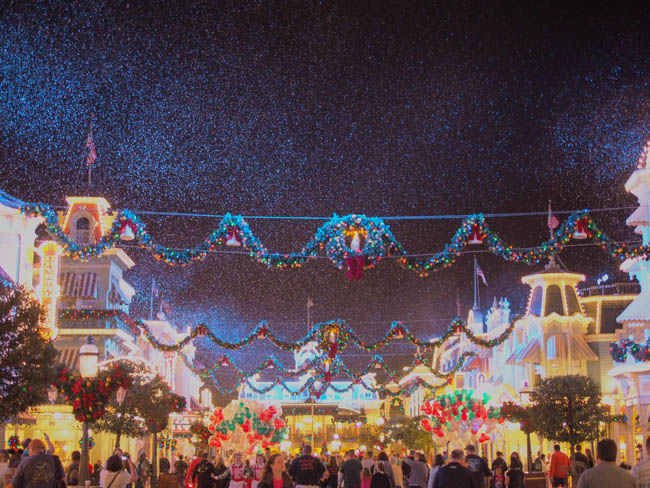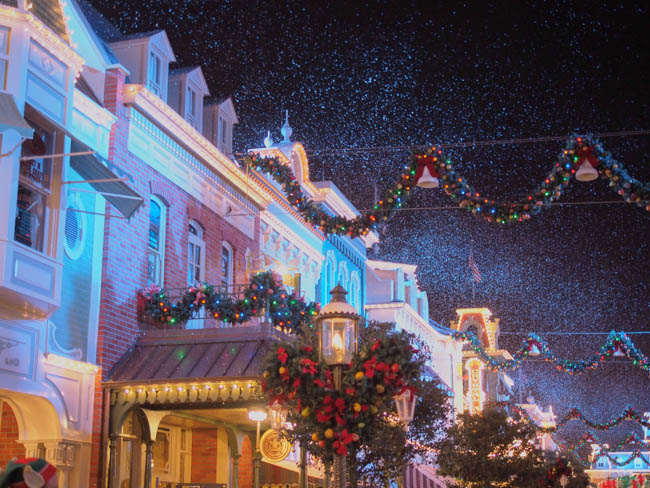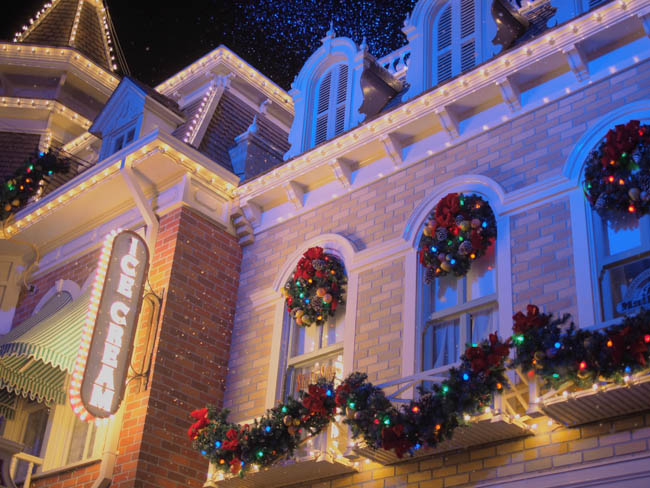 It's too warm for there to be any real snow in Orlando but what's Disney without a little sprinkle of magic? It was our last night in Disney World (attending Mickey's Very Merry Christmas Party) when snow started falling all around us on Main Street. I stood there looking up at all of it and cried tears of joy. True story.
3. Snow White eating an apple. Outside Gaston's Tavern.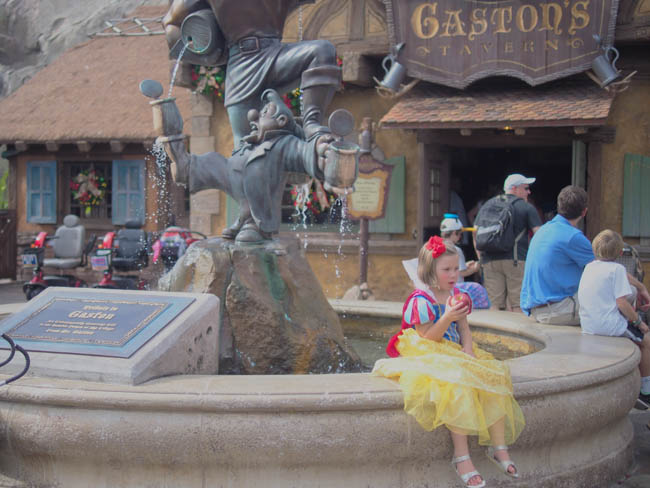 You think you've seen it all but then you see a tiny Snow White munching on an apple outside Gaston's Tavern and you will be like *mind blown on so many levels*. I was about to send the apple flying out of her hands with a kungfu kick and shout "NOOOOO DON'T EAT IT!!!" but I realise this could be the alternate universe where Snow White enjoys (unpoisoned) apples and falls in love with Gaston.
Stranger things have happened.
4. Meeting the best Disney characters. 
The award for best Disney meet & greet this round goes to Lady Tremaine, Anastasia and Drizella.
Ok, back up a little. We'd spent the morning meeting a whole bunch of Disney princesses and Truett was getting increasingly uncomfortable with all the saccharine overdose.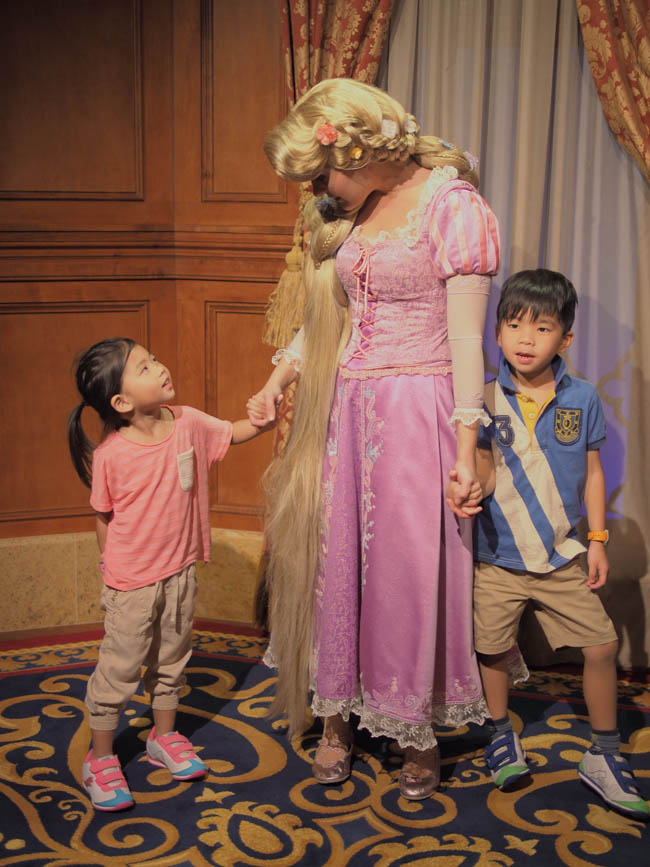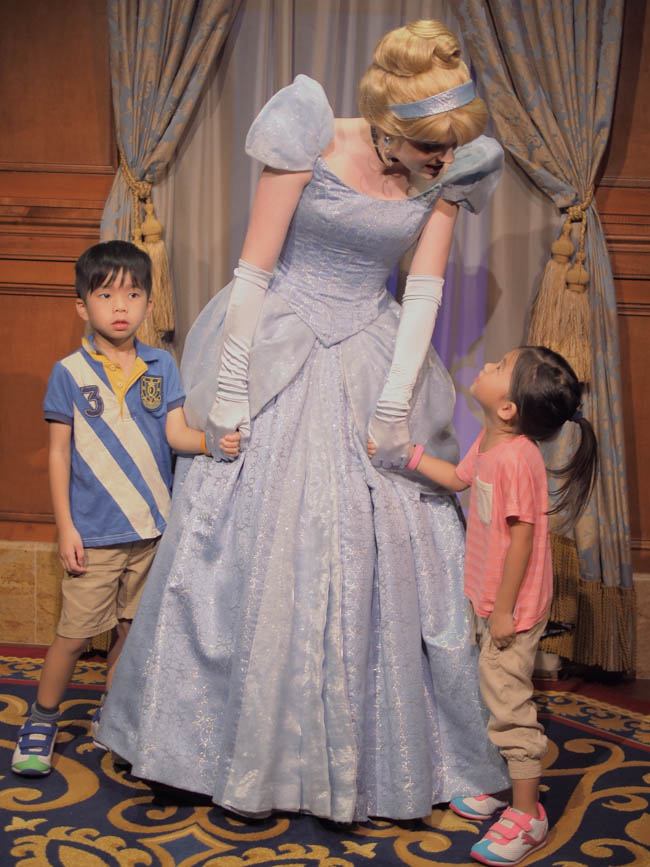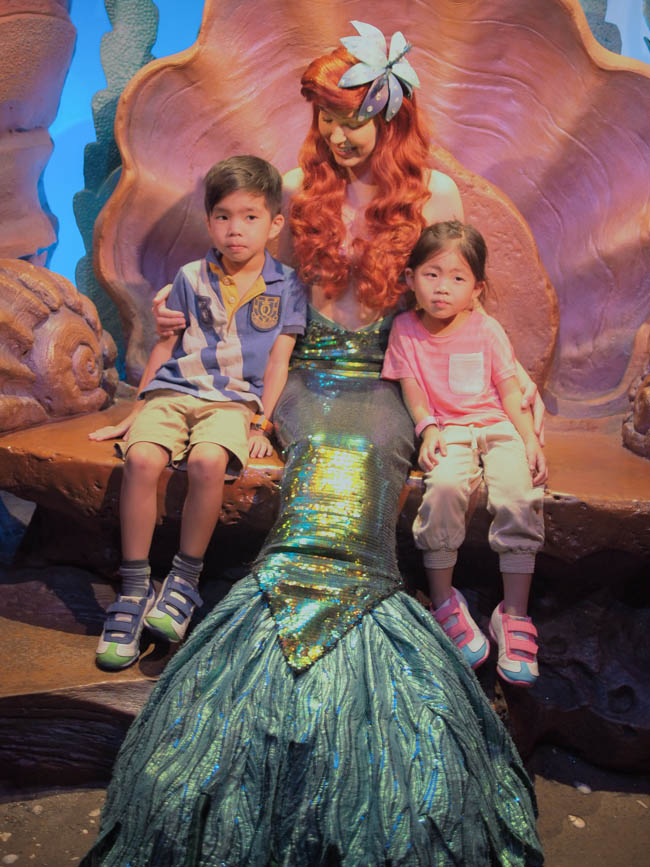 BTW, Ariel's Grotto is the only place you get to meet Ariel in her fins. :)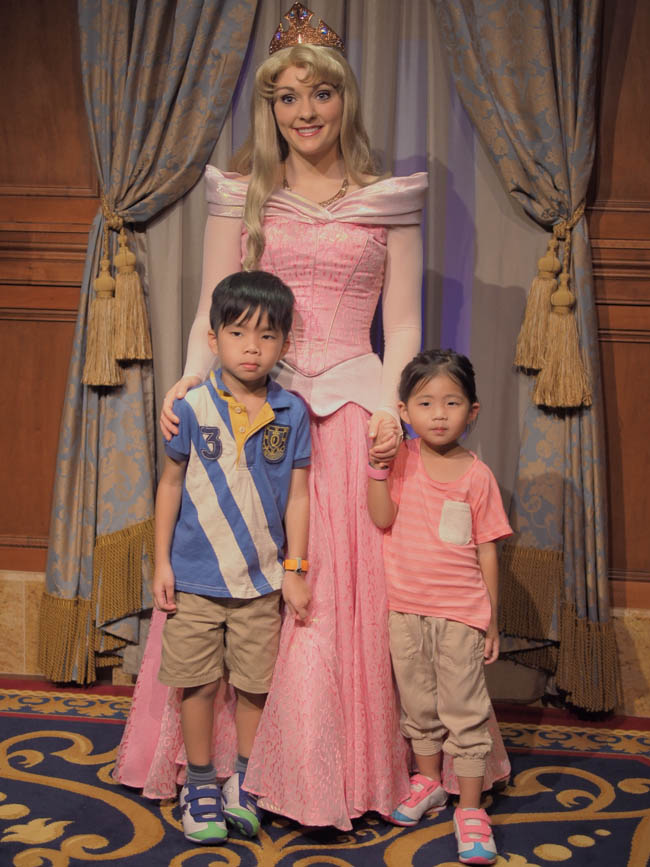 By the time we got to Aurora, he had just about reached his limit of girly characters. But then as we walked out of the Princess Fairytale Hall, we saw Lady Tremaine and her two hilarious daughters so I mean, we had to get in line for that.
When it got to our turn, Drizella ran to Truett and shrieked "MY BELOVED PRINCE!! PLEASE SAY YOU'LL MARRY ME!!!" and fell all over my already uncomfortable little man. I've never seen my son look so appalled as when she fussed over him and tickled him, trying to make him say yes. Finally, he totally panicked and bolted off into the crowd.
Anastasia started yelling "COME BACK, LITTLE PRINCE!" and then she turned to us and said "he's like literally lost, you guys" (great use of the word literally there!) before hiking up her dress and running after him.
It was the funniest thing ever; we were all laughing till we couldn't stand.
5. More Disney Christmas awesomeness.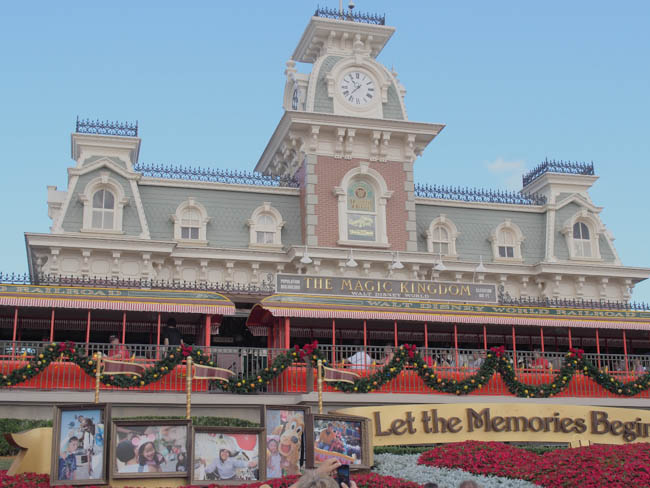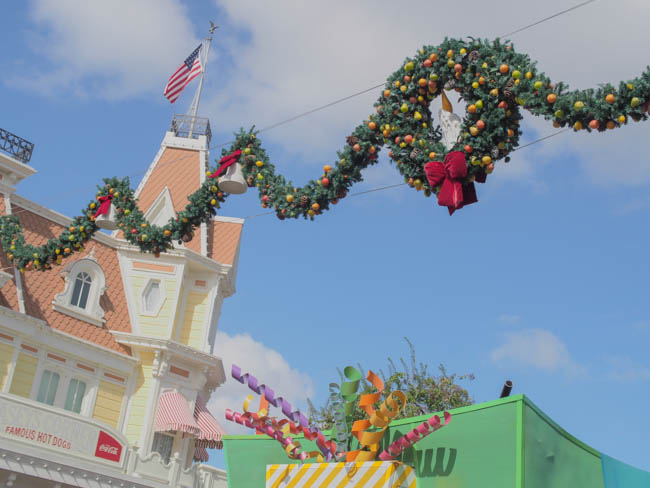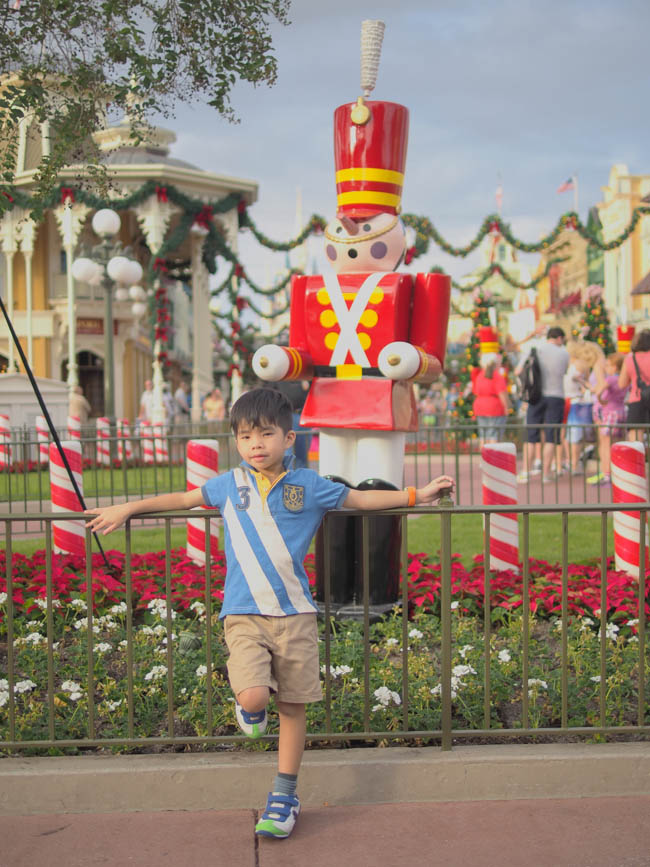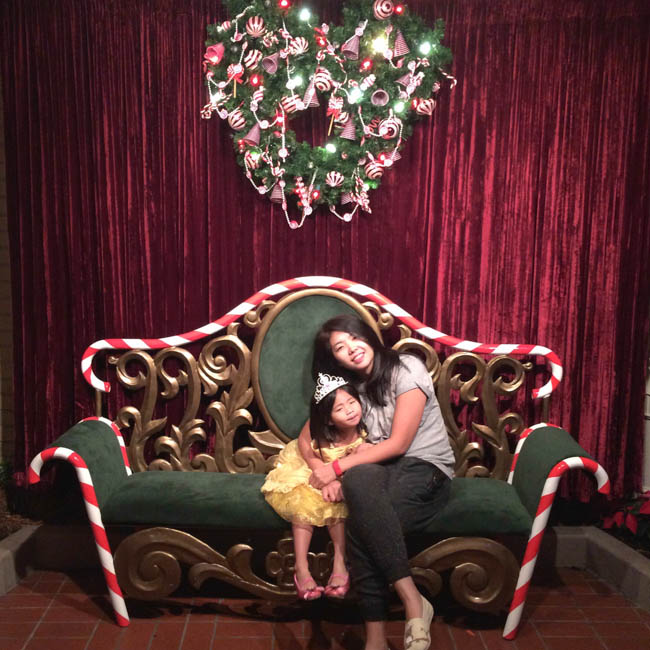 Farewell, my happy place. I'm going to miss you.