It was a 3 and a half hour drive up to Lake Tahoe but the 7-hour detour was so worth it because this.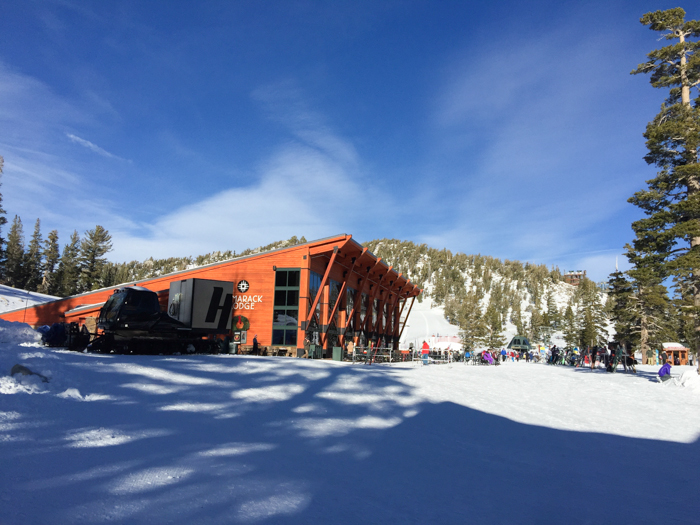 And this.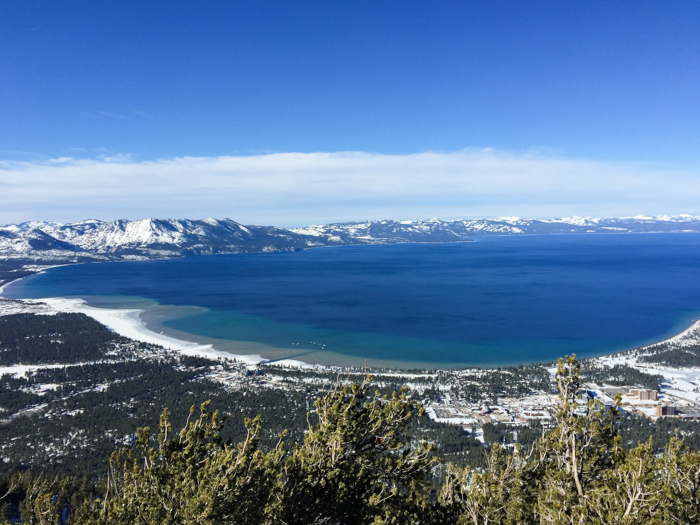 And this.
And this.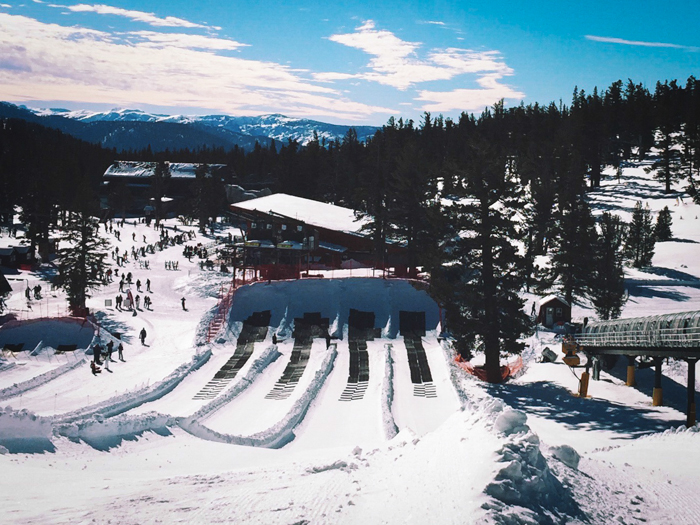 I don't do a lot of quotes but here's one from Mark Twain, who apparently said that "To breathe the same air as the angels, you must go to Tahoe." He's probably right on that one.
We took a whole bunch of photos and then we stopped because all the photos just felt like they weren't even close to capturing what we were seeing with our eyes. Also, it's really hard to hold anything with your frozen stumps in that sort of temperature, much less think about framing and shot angles.
Next time, I'm just going to make the husband wear a gopro on his head – problem solved.
***
We had 2 nights in Tahoe, which factoring in the drive, left us a full day in the snow. 1 day is far too little time to spend up in the mountains if you intend to do any proper skiing, but it was good enough for this trip because I couldn't snowboard in my pregnant state anyway and Finn is a little young to start ski school. Ideally, 4-5 days would be just about right. We'll put the kids in ski school and go hit the slopes all day.
For non-skiers, there's still lots to do in Lake Tahoe, starting with a healthy breakfast. Incidentally, *we had the healthiest breakfast of our entire trip in Tahoe. Like woah, look at this huge pile of green things I cannot even identify.
*Full disclosure: I'm using the term "we" loosely because the husband ate this. I had a delicious bagel with cream cheese.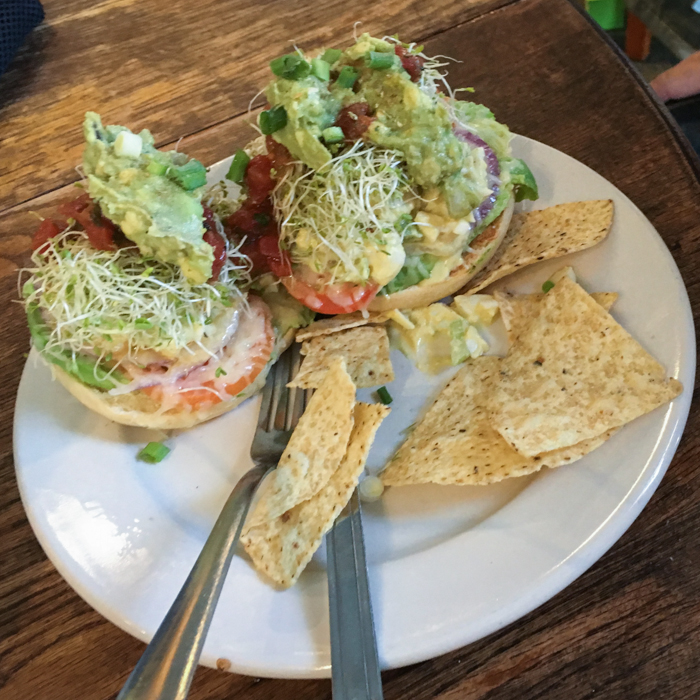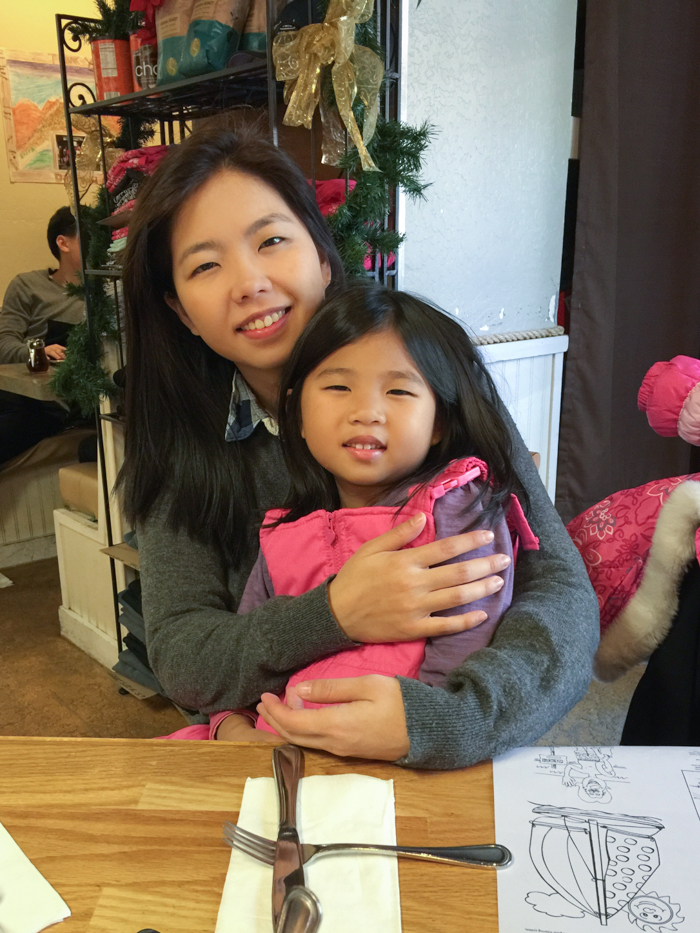 //Oh oh, and snow gear! I did a quick check prior to the trip and it costs $20 per day to rent ski suits for the kids, which is daylight robbery.  I managed to snag these snow bibs + jackets on Amazon during black friday for under $30 each, and it kept them nice and warm in the snow. Plus it's super cute and I ordered a size up so hopefully it lasts them for another 18 months at least.
I suppose this means more ski trips on the horizon. Or I'll just make them wear it at home for fun. Kids, every other Thursday is ski suit day. I don't care that it's 32 degrees out, just put this on!
***
Whether you ski or not, a trip up the gondola to the snow capped peaks has to be done. I mean, where else are you going to get away with looking like a deranged person in a photo? Okay, tons of places, but here you get a magnificent view too.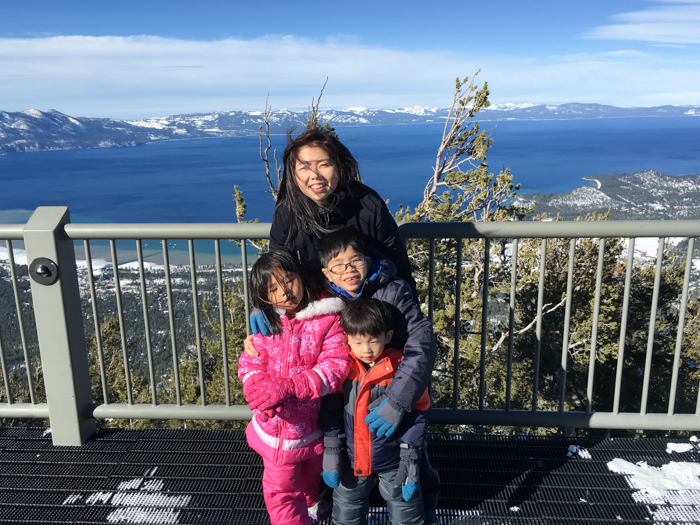 There's also tubing (super fun according to the kids!), making snow angels (also super fun!), pretend-eating snow cones (NO DON'T ACTUALLY LICK IT, that's disgusting!), snowball fights (girls team always wins, no hitting girls with snowballs!), and um…do you want to build a snowman? YES, the answer is always yes.
Except that it's really hard to build a snowman without Elsa's ice powers. We made a sad-looking lump and then gave up to go lie down in the snow instead.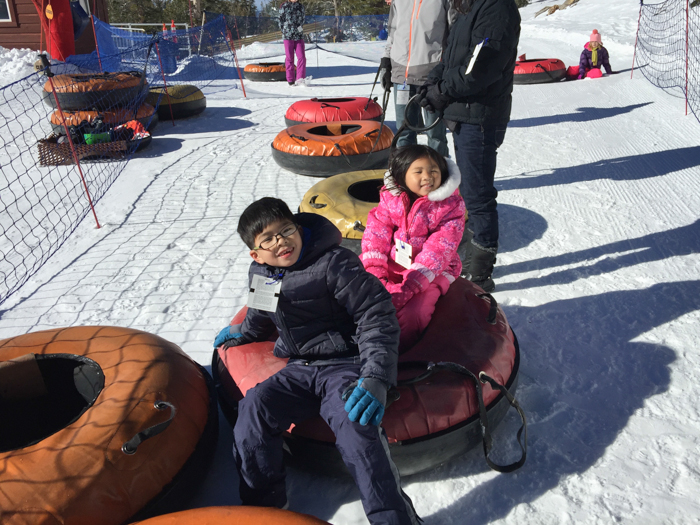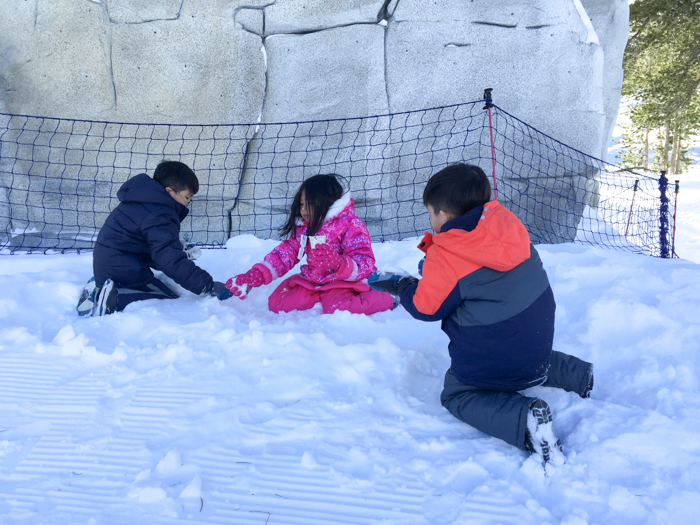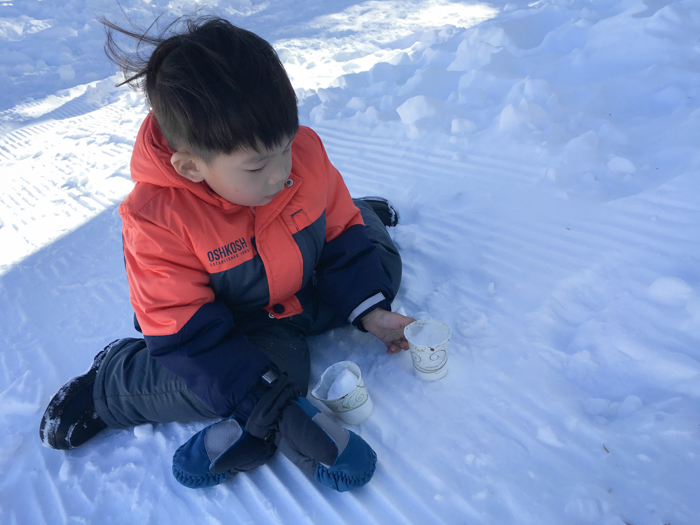 In the evening, after a long day in the snow, the husband managed to find the energy to go ice-skating with Tru and Kirsten while Finn and I went back to the room for a nap. We all had fun.