It was Truett's birthday on Saturday and like with all of my kids' birthday, I feel a little sentimental.
4 years ago, he popped out all shiny and suave, with his slicked-back, Armani-styled hair and soulful eyes. Even covered with the layer of gooey tau huay bits, we could tell that this one was a looker. And then he let out the most heart-wrenching yell we've ever heard.
We were equal parts terrified and in love.
Since then, I've been crazy about this boy. He's nothing like what I expected but everything we could possible want.
He's affectionate, not in the overly kissy-huggy manner, but in the depth of his expression. When he hugs me, he looks at me like I mean the entire world to him.
He loves french fries and Transformers and scary roller-coasters.
He's big-hearted and compassionate, giving in when he doesn't have to and always trying to rescue his sister when she's in trouble.
His favorite word is BALU. Don't ask me what that means because apparently, it can mean a variety of things, ranging from smart to funny to boring. It can be a verb, a noun, an adjective. It's basically like a wild card for when you need a word to describe something you don't have a word for.
He hates vegetables. Except potatoes. That are fried crispy and golden brown.
His secret talent is in building airplanes. He can do it with any sort of building blocks and in any size.
He's unbelievably awesome and he's all mine.
It still feels like a dream knowing that we've been able to love him for 4 years and we intend to love him for a gazillion more.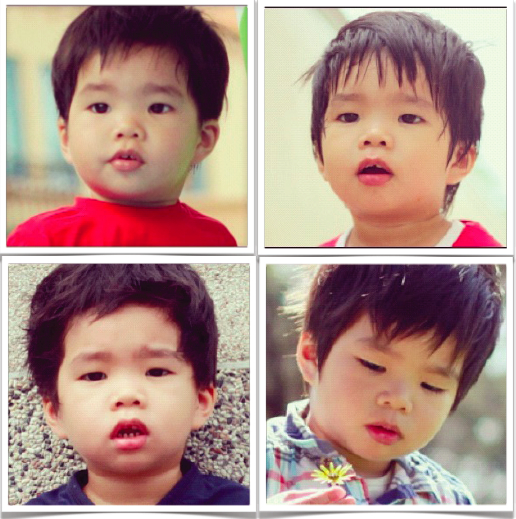 Happy Birthday, my boy!