This has been a crazy, crazy week. With the trip coming up, it has been a mad rush to pack and run errands and get some work stuff sorted before we head to Sydney tomorrow. And like all that wasn't enough, we also decided to put together a small party to celebrate Truett's 5th birthday in school.
Initially, it was supposed to be a simple, fuss-free affair – I had planned to pick up a small cake from a bakery near my place, pack a few goodie bags for the kids and be done with it. But I should have known that there's no such thing as a fuss-free kids party.
Truett requested for an Angry Birds cake so I set about looking for a (relatively) cheap option. There were none. The ones that didn't cost over $150 were really tacky ones where they printed a low-res Angry Birds image and stuck it on top of a standard round cake. Tru was so sweet and he was all like "it's ok, it's still quite nice, I will like it, I promise."
Then I figured, what the heck, I might as well make one myself. It'll already be nicer if I just buy a cake and pop on a couple of Angry Birds toppers. And then I thought, since my mom makes a really delicious carrot cake, I'd do the whole thing on my own from scratch. So Truett helped my mom to bake the cake and I did the decor by piping some green cream cheese frosting, throwing on 2 Cadbury Marvellous Creations bars as the pigs' fortress and sticking some figurines on top.
Behold, Truett's homemade Angry Birds cake.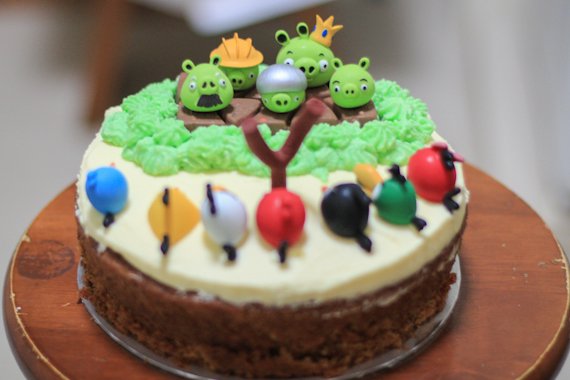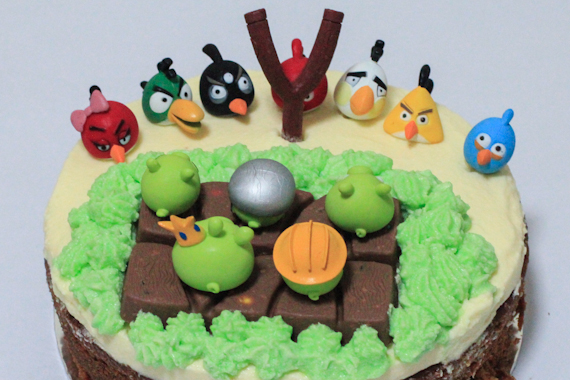 For the goodie bags, I found some brown paper bags, filled them with treats, wrote a small note and sealed them with tiny wooden pegs.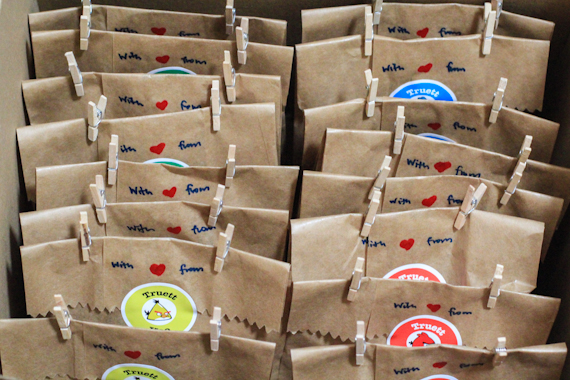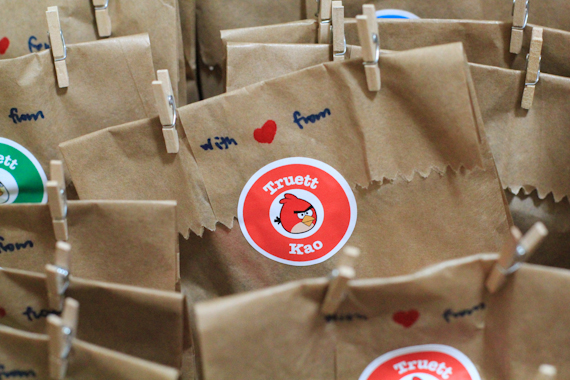 I just need to pick up a couple of Angry Birds mylar balloons and we're all set for a squawking good time tomorrow. Sorry, bad pun but I'm exhausted and my brain is fried.
Sometimes I wonder why I kill myself doing all this but then I see the look on his face and I'm like, "you know what, so worth it."