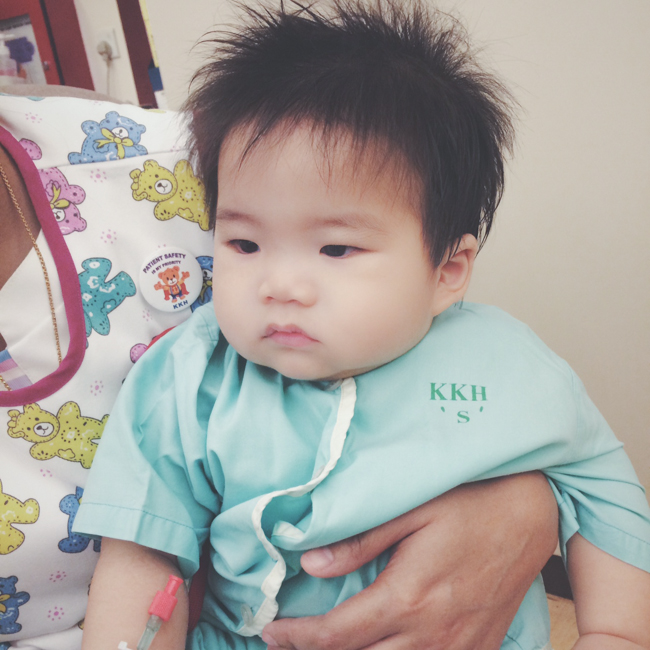 Is this the saddest baby face or what? Baby Theo spent the better part of last week in the hospital being treated for pneumonia. :(
It all happened very quickly, as such things typically do. Last Monday, he was down with the usual symptoms of the flu. Seemed relatively mild at first – low grade fever, cough, drippy nose, general grumpiness. The paediatrician who checked him assured us it was minor and sent us home with some zyrtec and paracetamol. That's when things escalated. Within 24 hours, his fever spiked to 40.6 and he started gasping for air like he couldn't breathe so I rushed him in to KK Hospital in the middle of the night, wherein he was immediately admitted once they did an x-ray and discovered that his lungs were infected.
Poor baby was not a happy camper. He did not like having to lie down in the cold, white hospital cot. He did not like being prodded and examined by the doctors with their stethoscopes and pokey devices. He did not like the sweet nurses who did their best to make him smile. He did not like having to take his meds. He did not like the oxygen mask. And he most certainly did not like the IV line that hurt and also turned his right hand into a stump.
DID NOT LIKE, MOMMA!! Much super sad sadness.
The whole time he was in the hospital, he had on his sad baby face. In fact, his face was set in varying degrees of dolefulness, ranging from
mopey…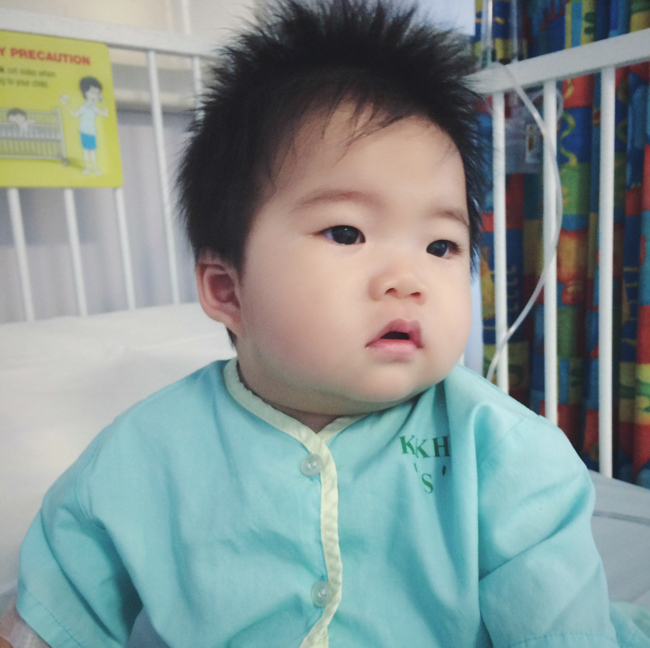 to mehhh…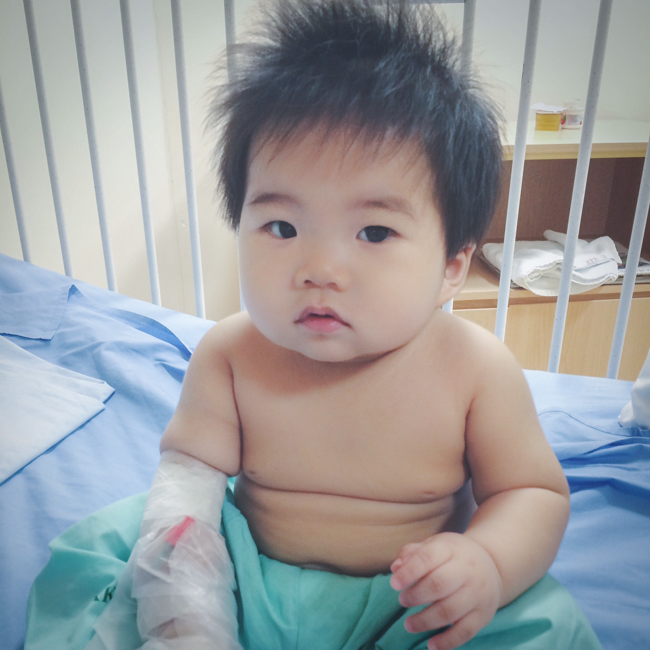 to extremely sian…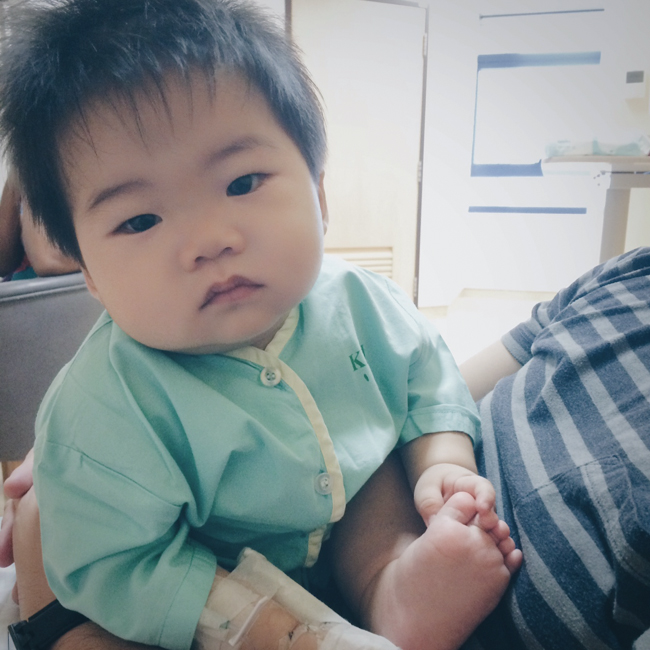 to full on disdain…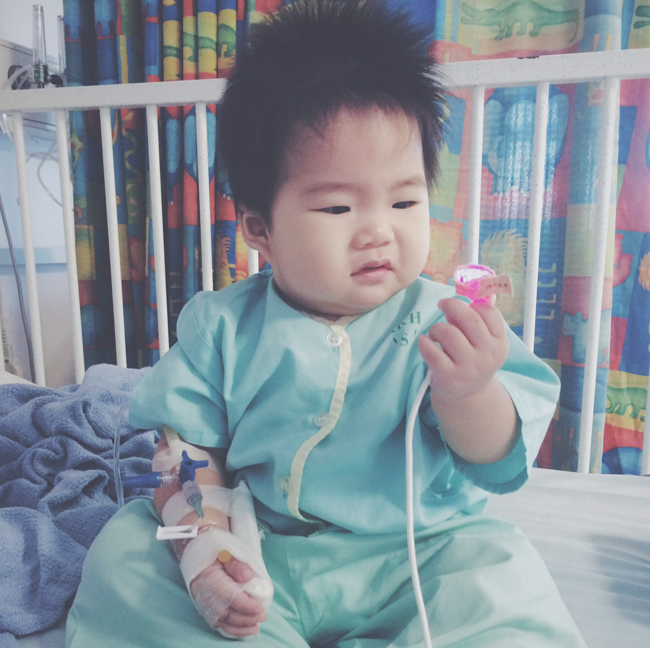 to downright miserable.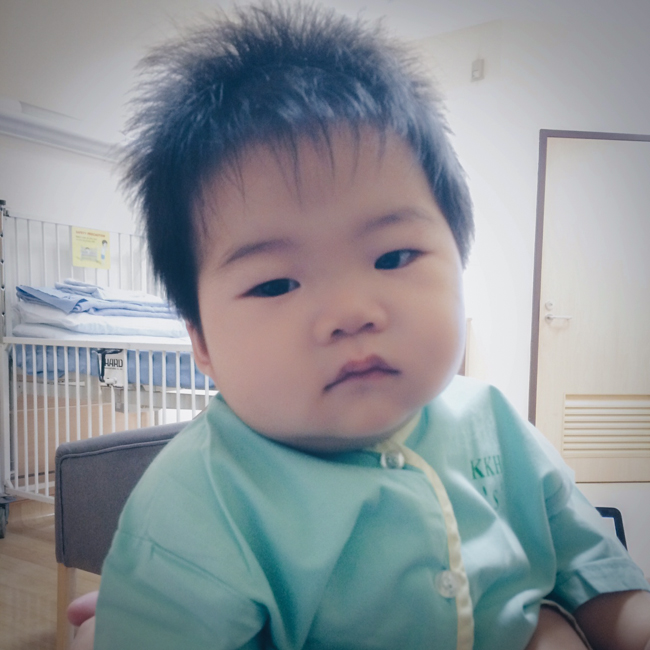 Even when he was playing with fun toys in the ward, he was all like "I shall reluctantly partake in this activity to humour you but let the record show that I'm not having a good time."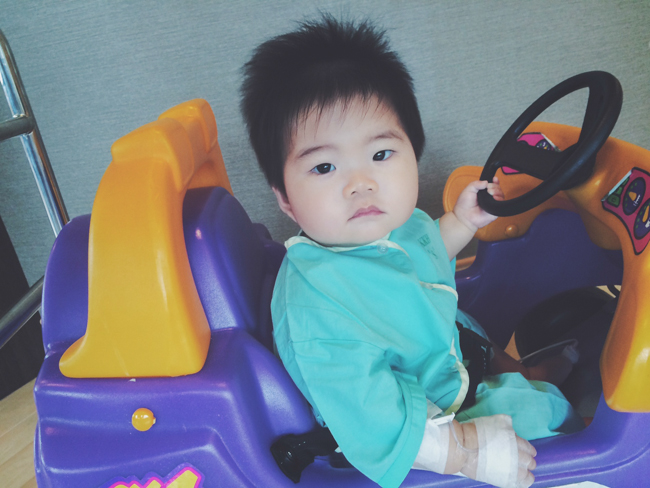 Sad baby even managed to look forlorn while he was sleeping.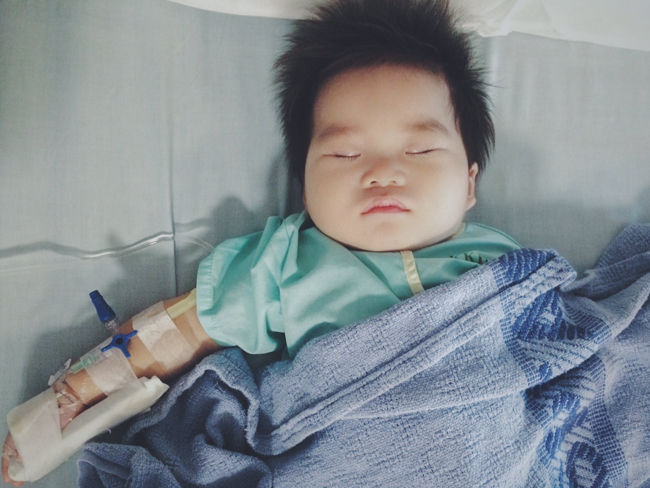 Broke my heart to see him looking so miserable all week, like all the happiness had been sucked out of him. This was some dementor-level sadness that I could not expecto patronum! away with my happy thoughts. So I just held him and sang to him and tried to share his sadness so there was less of it to go around.
It was only when we told him he could finally go home that he managed to muster a defeated half-smile.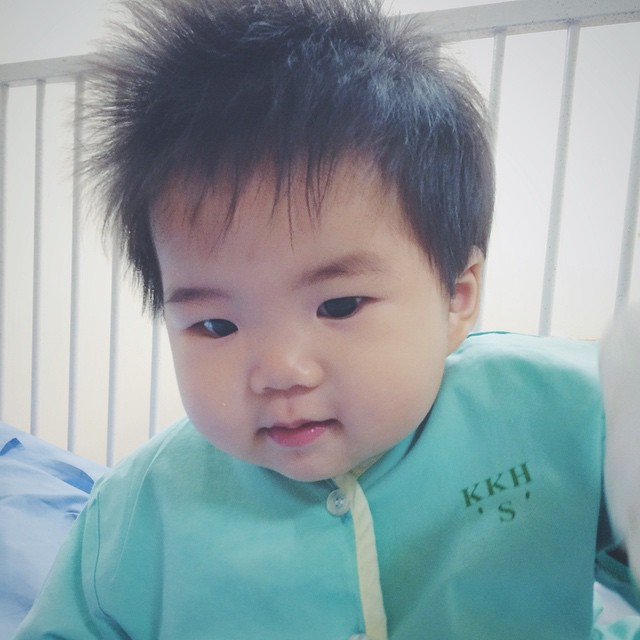 //He's much better now and he just needs to be on oral antibiotics for the next couple of days. Me, I'm just glad to be done with hospital couches and 30-minute power naps taken sparingly through the night.
They say that adversity makes you stronger. I sure hope that's true.