Six months ago, Theo went to school for the first time in his life. He was not thrilled about it and every day that he had to spend apart from me filled him with great sadness.
He called himself my homeboy ("I'm a boy who likes to stay at home with you, mom!!" he used to say) and even after two months of school, he wasn't a fan. School was what it was and he was determined to reluctantly tolerate it, not enjoy it.
"HIIIIII Theo!! How was your day today? Did you have lots of fun in school?" I'd ask every afternoon.
"No. I missed you so much, mom. I was so very sad."
Then at the end of last year, a miracle happened. We shifted to Punggol only to discover that all the preschools in the area were full. I got him on the waiting list for 5 schools and they all told me the same thing: the list is long and his chances were slim at best.
"You mean I don't have to go to school anymore???? YEAHHHHH!!" Was there ever a boy more delighted than this? I think not.
We got to spend 3 whole months together and it was such a treat for us both. Morning walks! Late morning snuggles in bed! Cosying up with books! Library outings!! It was lovely and I know this because as with all things that are lovely, those days ended way too quickly.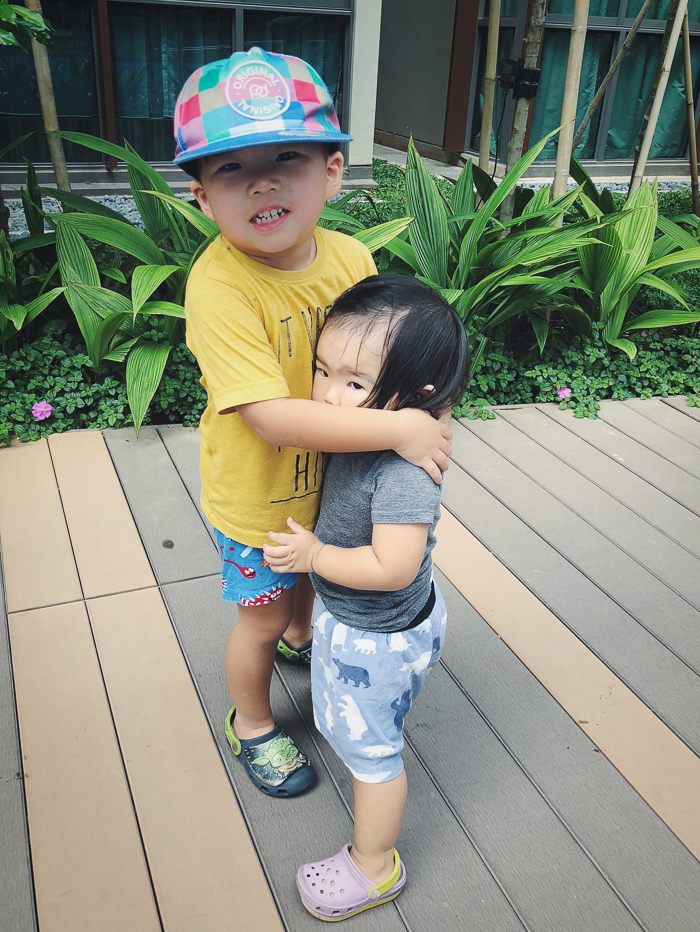 Two weeks ago, Theo started school for the second time. This short break seemed to have worked wonders. While he's still sad about being away from me, school suddenly doesn't seem so scary after all.
"Bye mom!! See you after school!" he yells as he holds Finn's hand and walks off together. (If there was ever a case to be made for having siblings, this is it. Forget companionship or learning about conflict resolution, it's all about sharing in the misery of early childhood education.)
Just look at this boy all grown up. He's taken this feather and stuck it to his cap like a champ.