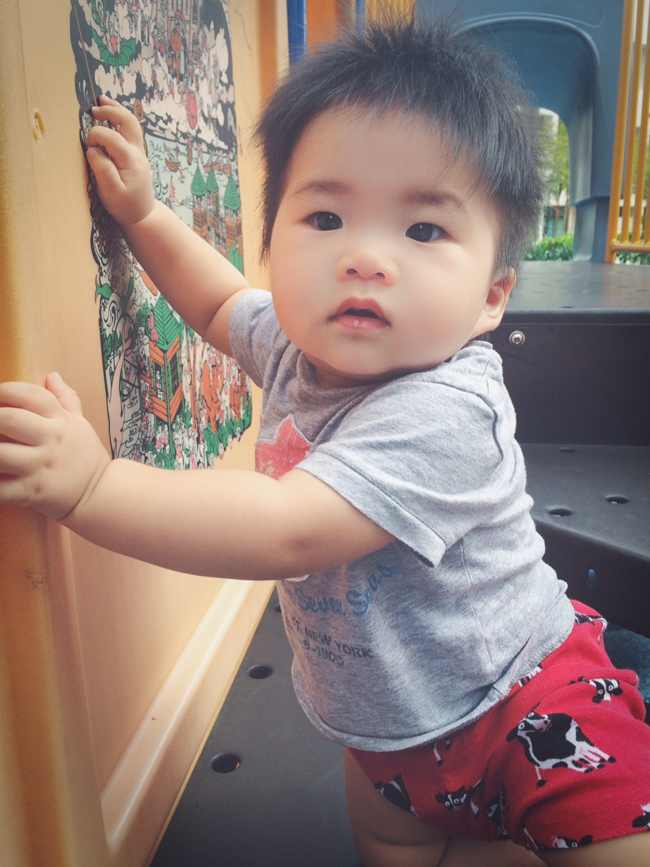 Chubbycakes here has been doing a lot of growing lately so it's time for an update.
Oh, guess what his all time favourite food is? Cake. He discovered cake like a month ago when Kirsten offered him a tiny bite and his eyes immediately lit up like "WHAT IS THIS PARTY IN MY MOUTH?? GIVE ME MORE!!!" Pandora's box of cake has now been opened and he loses it a little whenever he is in the presence of cake. Any kind of cake within his field of vision must be making its way swiftly into his mouth or else this happens.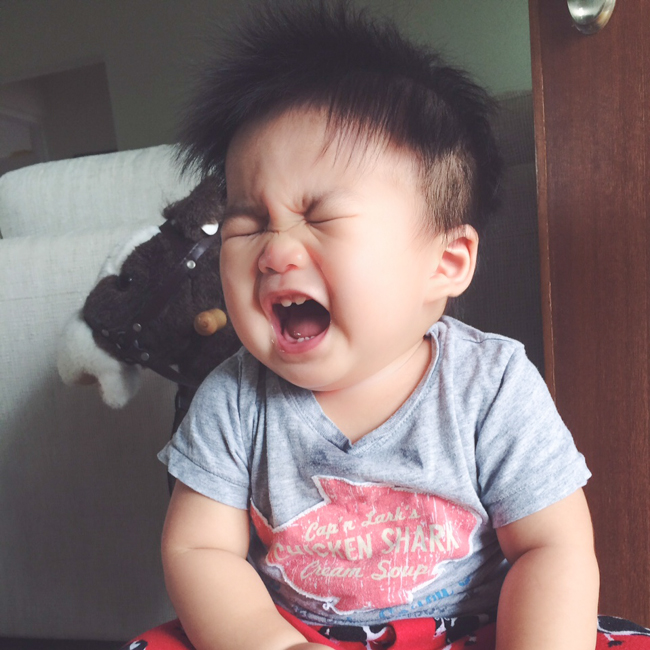 Ok, I'll confess to sometimes making the cake detour into my mouth just to see this face because it's funny and I'm a terrible parent and this face of full on rage is like 27 kinds of adorable.
While we're talking about faces, these are some of his current choice ones.
Please, more cake?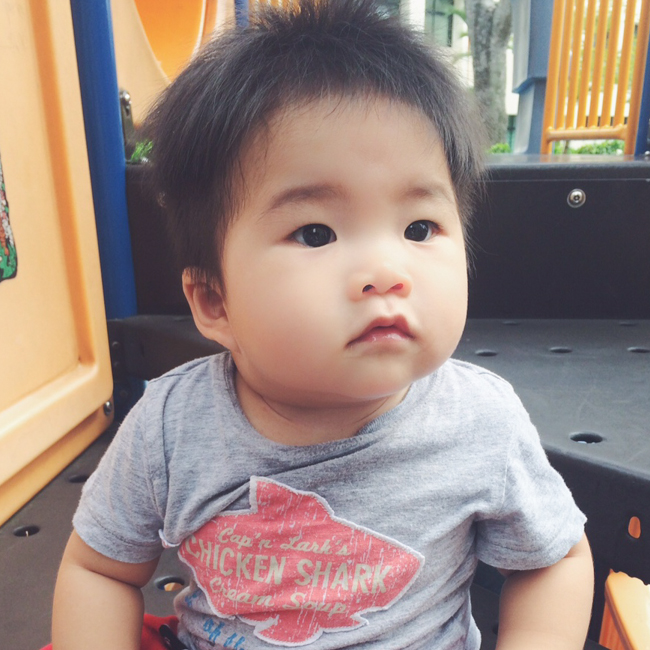 What do you mean no more cake?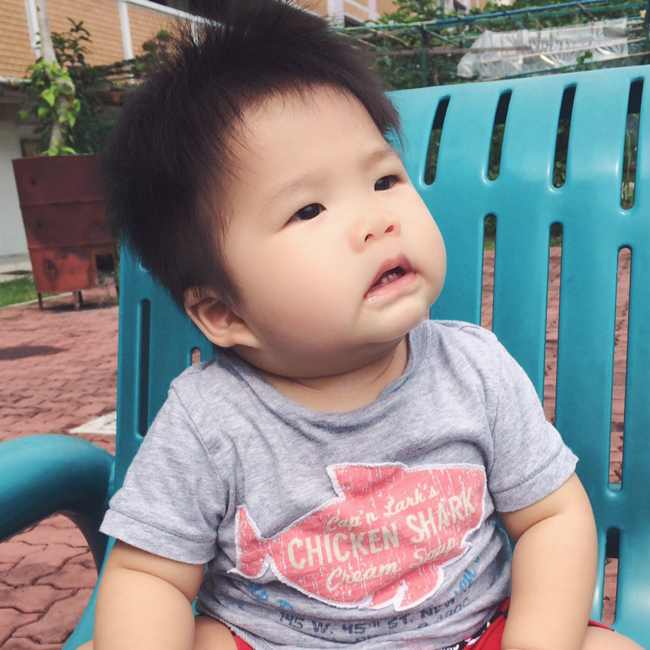 Urgh, I can't even look at you right now.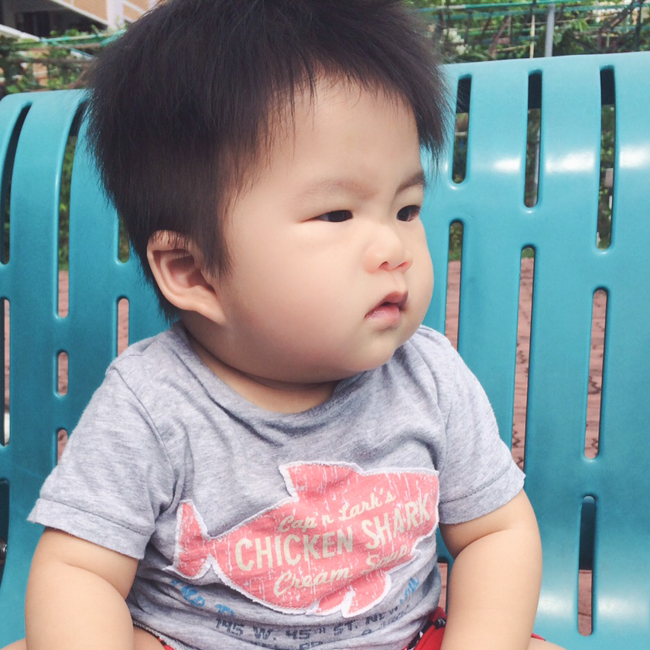 Now that we're done talking about cake, here are some other Theo related stuff.
//Watching these 2 play together is not good for my ovaries. Just last night, Theo climbed all over Finn and tried to kiss him on the nose, but he's not very good at kissing so he just let his open mouth hover over Finn's nose like he was going to eat it.
"Not like that, baby Theo. You must do this," Finn said, before planting a proper, lip-smacking kiss back on his baby's little button nose.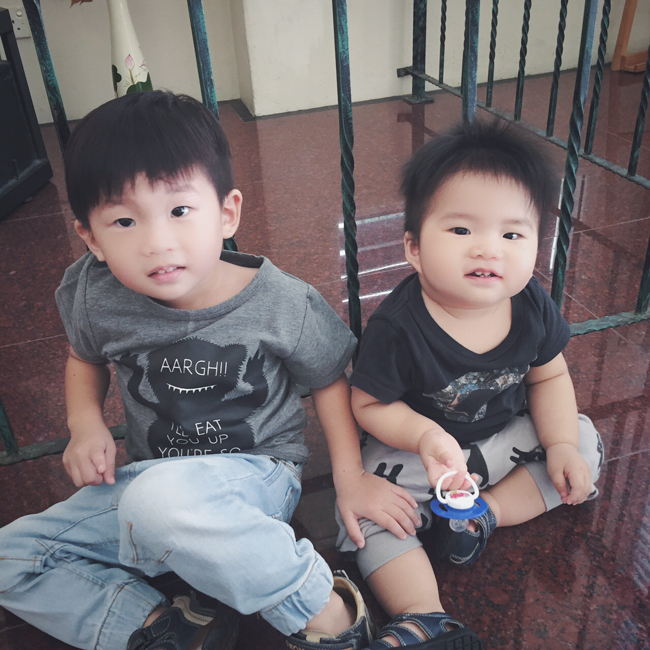 //In a stunning turn of events, this baby is finally sleeping through the night. I had fully given up on having him sleep more than 3 hours at a stretch and then suddenly, it was like whole bunch of birthdays and Christmases showed up all at once. I'm talking 12 hours uninterrupted every night.
It happened while we were away in Melbourne – he spent the week at my mom's house and I think it was a combination of not having boobs plus grandma's amazing sleep-training bootcamp. It was like coming home to a new baby.
Well, I guess uninterrupted sleep is overrated. Hahahahaha said no mom ever.