We interrupt normal programming to bring you some breaking news.
***
Turns out that Fernando Torres' shocking move to Chelsea from Liverpool is not the biggest transfer news this January window. While angry Liverpool fans are still burning Torres jerseys at Anfield and sticking needles in little floppy-haired effigies, the attention has turned to even more shocking news.
Arsenal prodigy Truett Kao who just signed a 5-year contract with the Gunners last summer has made a move to Premier League rivals Manchester United. His mother was evidently thrilled, citing the move as a "big step up in his career". "He's moving from 2nd to 1st place in the Premier League, I'd call that an upgrade anytime," she said.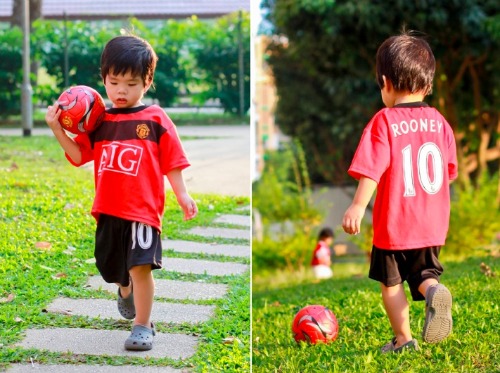 He also added a new middle name after his favorite player, so he will now be called Truett Rooney Kao. His father, a diehard Arsenal fan, says it's a ridiculous name, preferring Van Persie but even he admits that Truett Van Persie Kao Kai Xuan sounds exactly like the kind of kid everyone wants to beat up. Nobody has 6 names, aight?
Seeing that he's cup-tied for the Champions League, he'll be sitting out the match against Marseille but he's expected to start against bitter rivals Manchester City this weekend. Which is why he is spending his time doing drills and improving his already fancy footwork with his new Red Devils ball.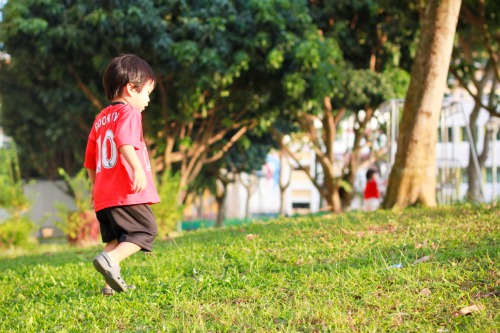 United boss Sir Alex Ferguson expects his latest signing to add a new attacking threat to his team of superstars. "He's got a superb scoring ability, he's fast and makes excellent passes. He's been on our radar for the last few months and we're pleased to have him."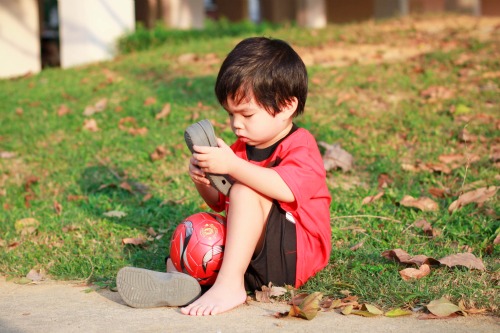 Meanwhile, at the Arsenal camp, Arsene Wenger has taken 0.01% of his profits from selling the player to sign new youngster Kirsten Kao (who happens to be Truett's sibling, no less) for a price of only $2,000. "Ve are very happy to have zis new player and she holds ze record for being ze youngest ever Arsenal player. For now, she needs to lose some weight and work on her fitness. Hopefully, she can do well but if not, ve can sell her for maybe $50,000 and it vill be a good profit for Arsenal."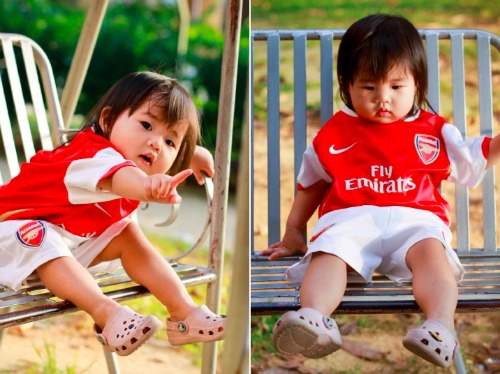 According to insiders, even though the 2 siblings are now playing for different teams, they still maintain a very close relationship, often training together in their hometown of Singapore.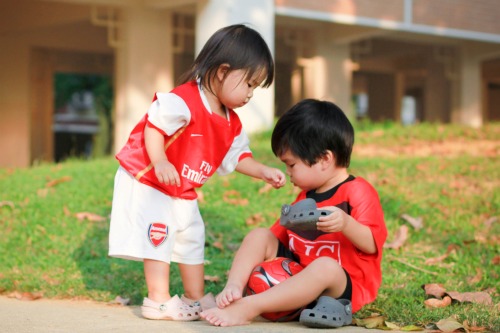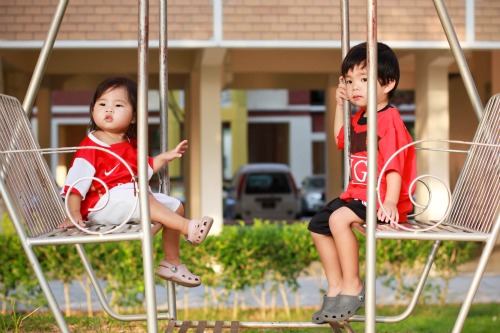 They have a common understanding that on the pitch, family alliances will have to take a backseat as they try to challenge for silverware but off the pitch, it is amazing that these 2 remain the tightest of friends.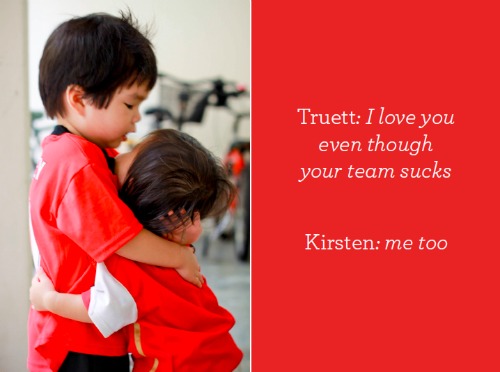 PS I've just added a portfolio page with some recent work. That's the work I do in between diaper changes and baby snuggles, right after I cook, clean and chauffeur.