Before we had Truett and Kirsten, we had another kid – Joie. Well, sort of. We used to babysit her back when she was still a tiny baby and she's the only under-12-year-old we still hang out with the most besides our own kids.
Now that she's almost a teenager, it's extra street cred that she considers us cool enough to be around. The kids obviously think that she's cooler than Michael Jackson doing the moonwalk (and yes, they've seen MJ do the moonwalk on youtube – it's part of their core home-schooling curriculum). So hopefully the cycle of coolness gives us enough cool points with the kids, because your own parents are always the opposite of cool, innit?
Kirsten is starting to realize how fun it is to have a big sister to do girly things with and has appointed Joie to be her big sister. Like "ok I choose you, Joie, you're now my sister. "
I think she doesn't quite understand the whole giving birth process yet.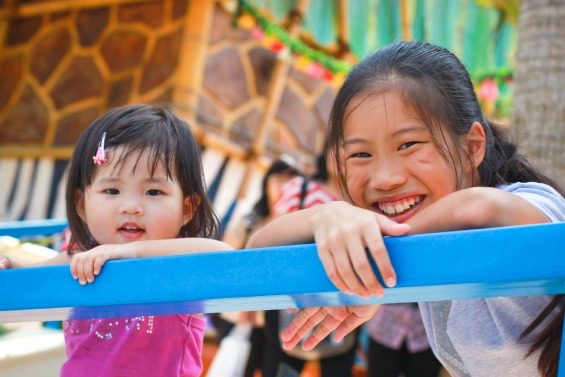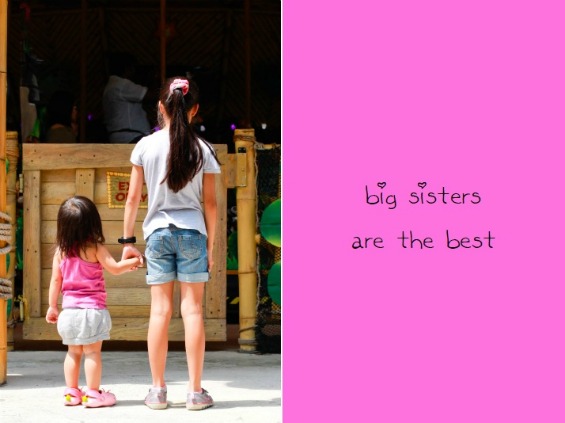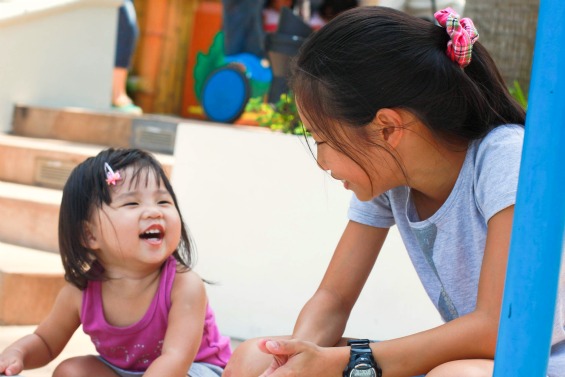 Recently, she's been telling me that if I have another baby, it must be a girl. She says she only wants Hailey, not Travis. I told her I don't have the necessary powers to control such things but she just stares at me blankly and says "I want Hailey, mommy. You go make, ok?"
Um, ok, sure sweetheart. Mommy will try.
PS. Just not right now.
PPS. Maybe in a year or two. Or even three.