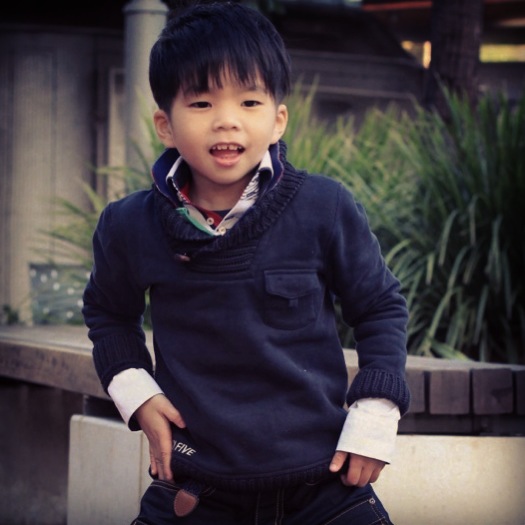 Truett turns 5 today.
Sometimes, I really miss his babyness and I'll look back wistfully at all the moments I spent with him as a baby. The husband says my baby brain is out of control but I would think of how I used to cradle him in the nook of my arm or the time he fell asleep on my chest for hours during a thunderstorm or how he would immediately stone out and suck his thumb the moment I touched his cheek with his precious blankie.
He doesn't do all those things anymore.
These days, he looks like a big boy. He talks like a big boy. He has a mind if his own like a big boy. And he's running off exploring everything like a big boy.
I just asked him if I could still call him "Tru baby" like I used to and he was all "I'm really not a baby anymore but ok fine, you can call me that until I'm 7. When I'm 7, you can only call me Truett."
I thought I'd be sad but I look at him all tall and boyish and I think this 5-year-old version of him is pretty awesome. This version that's sweet and funny and kind and determined and generous and playful and just a little bit shy.
I guess I'm just thankful that I get to be his mom.